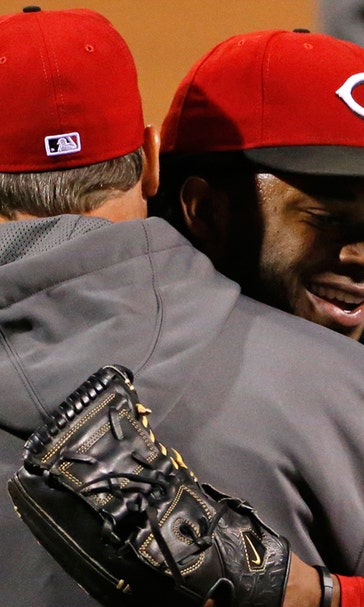 Look for Reds Rewinds on FOX Sports Ohio next week
July 9, 2014

CINCINNATI, OHIO -- The All-Star Break is next week and that means a pause of major league baseball. But fans don't have to stop watching Cincinnati Reds games. FOX Sports Ohio is excited to continue Reds action with Reds Rewinds.
The network will replay three (3) Reds games from the first half of this season.
FOX Sports Ohio debuts this entertaining Reds Rewinds series Monday, July 14th at 12pm noon. 
The complete schedule is as follows:
Monday, July 14 at Noon -€" game from April 16th vs. the Pittsburgh Pirates
· Johnny Cueto tossed his second consecutive complete game.
Tuesday, July 15 at Noon -€" game from May 9th vs. the Colorado Rockies
· Joey Votto's walk-off homer gave the Reds the 4-3 win.
Wednesday, July 16 at 8pm -€" game from May 11th vs. the Colorado Rockies
· In his return, Chapman struck out the side, reaching 100 mph 15 times, to give the Reds the 4-1 win.
---