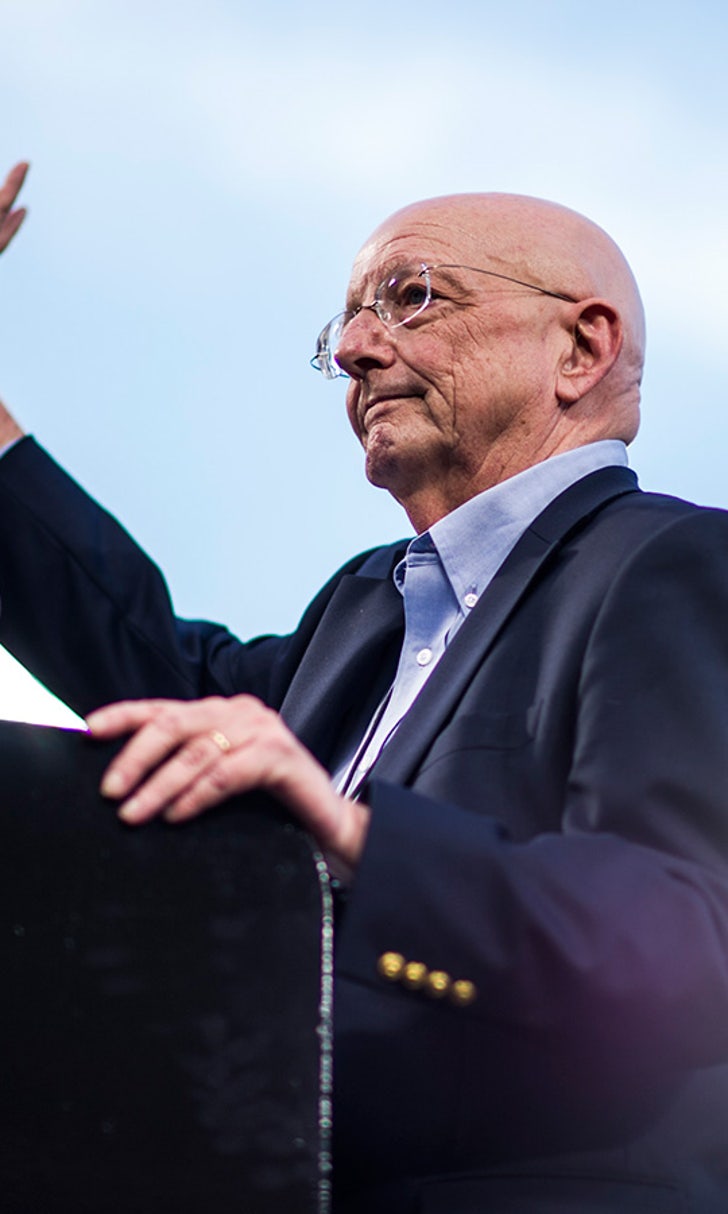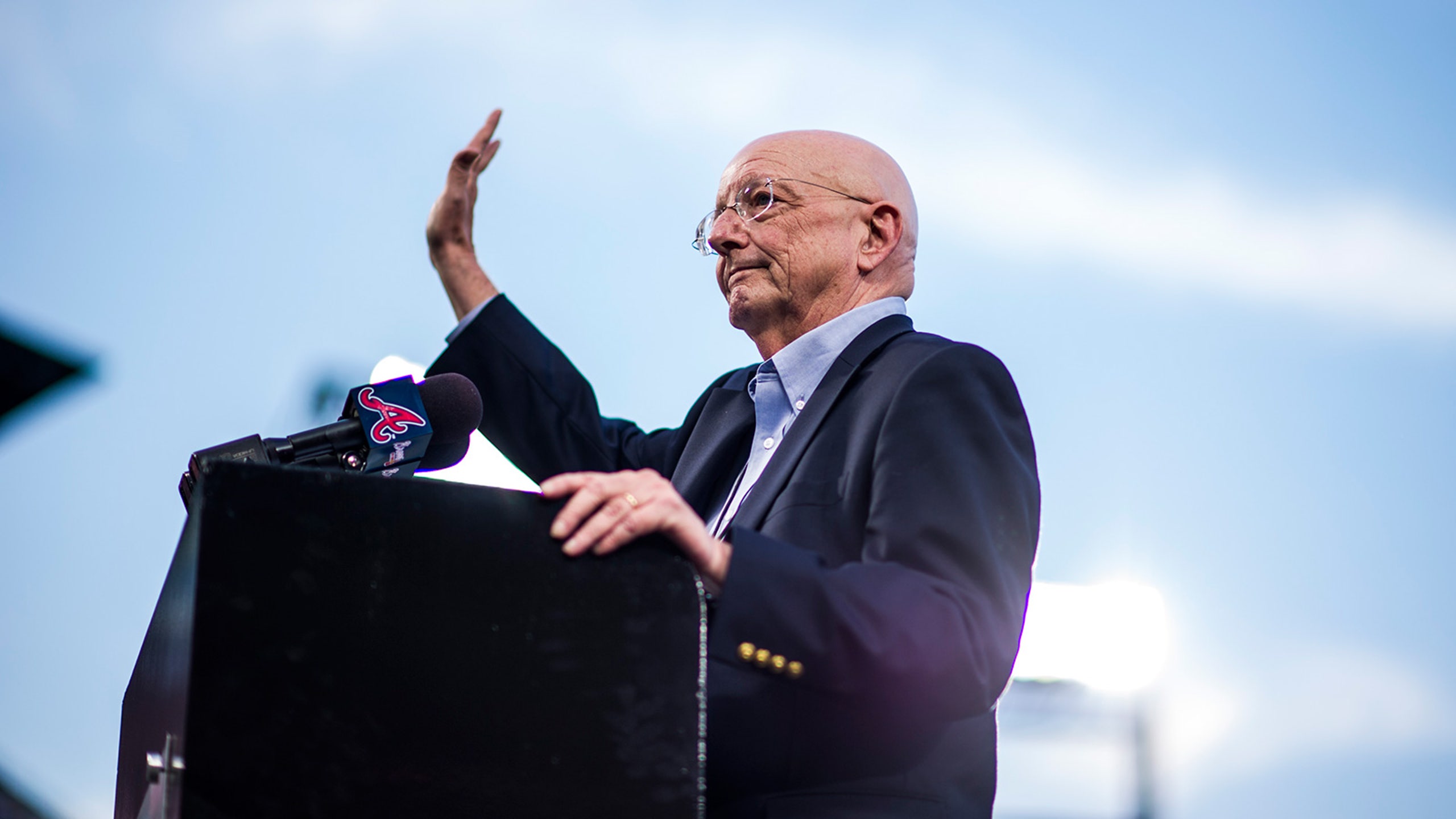 Longtime Braves broadcaster Pete Van Wieren passes away
BY foxsports • August 2, 2014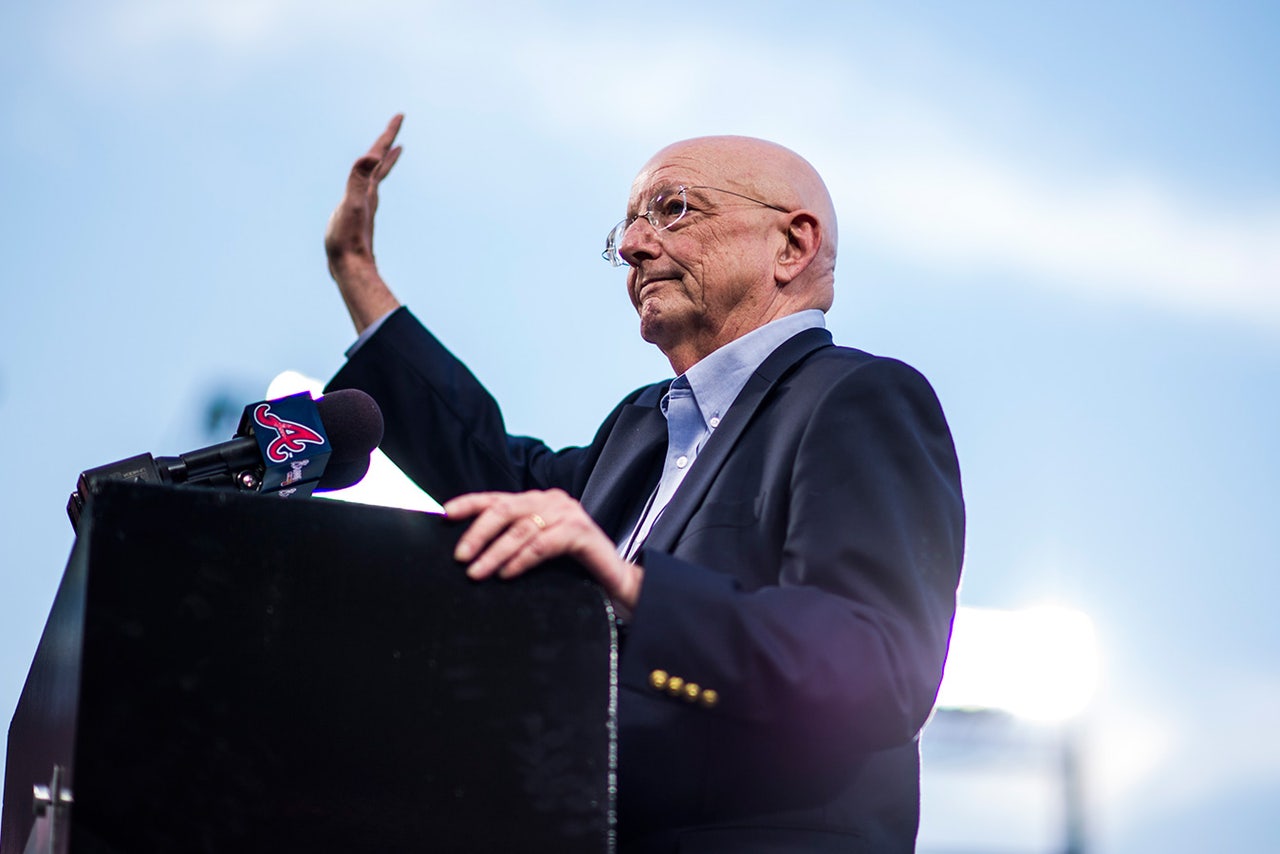 Pete Van Wieren, affectionately known as "The Professor" after spending 33 years broadcasting Atlanta Braves baseball games, passed away on Saturday morning after a five-year battle with cancer. He was 69 years old.
An iconic figure in franchise history and a 2004 inductee into the Braves Hall of Fame, Van Wieren, along with broadcasting partner Skip Caray, became the voice of the Braves after joining Turner Sports in 1975. In what would become the most recognizable team of the 1990s thanks to a nationwide broadcast, Van Wieren, who was an eight-time Georgia Sportscaster of the Year, called the show on a nightly basis.
"The Atlanta Braves are deeply saddened by the passing of Pete Van Wieren," the franchise released in a statement. "He was such a large and important part of our organization. We, and all of our fans across Braves Country, fondly remember his soothing voice calling our games for 33 years. Our thoughts and prayers are with his wife, Elaine, his children and his grandchildren."
A native of Rochester, N.Y., Van Wieren also broadcast games for the NBA's Atlanta Hawks and NHL's Atlanta Flames as well as Big Ten Conference college football and national NBA telecasts.
Van Wieren retired in October 2008.
He is survived by his wife, Elaine, sons Steve and Jon, daughter-in-law Starla and his three granddaughters, Chaney, Grace and Becca.
Private funeral arrangements have not been determined.
In his 2010 book, co-authored by writer Jack Wilkinson, Van Wieren took some time to reflect on just how much he had accomplished in his distinguished career:
"For 33 years, the Atlanta Braves had given me the opportunity to live out my childhood dreams. To the regular-season work, add 128 postseason games. At the time of my retirement, only Vin Scully of the Dodgers -- with 136 -- had called more postseason games for the same team in the history of the game.
" … It was a wonderful career, far more than I ever thought I would accomplish."
So sad to hear of the passing of Pete Van Wieren. True professional, great friend and pillar of the @Braves family. We'll miss you Pete!

— Dale Murphy (@DaleMurphy3) August 2, 2014
---