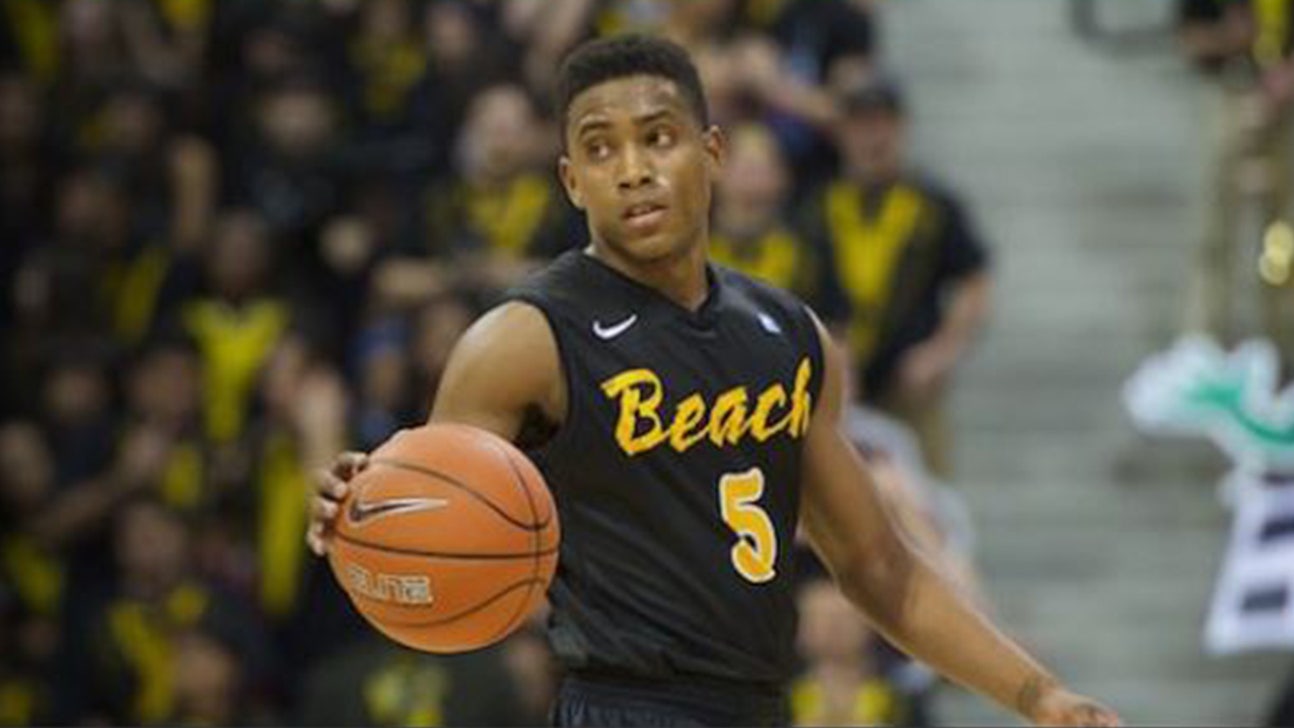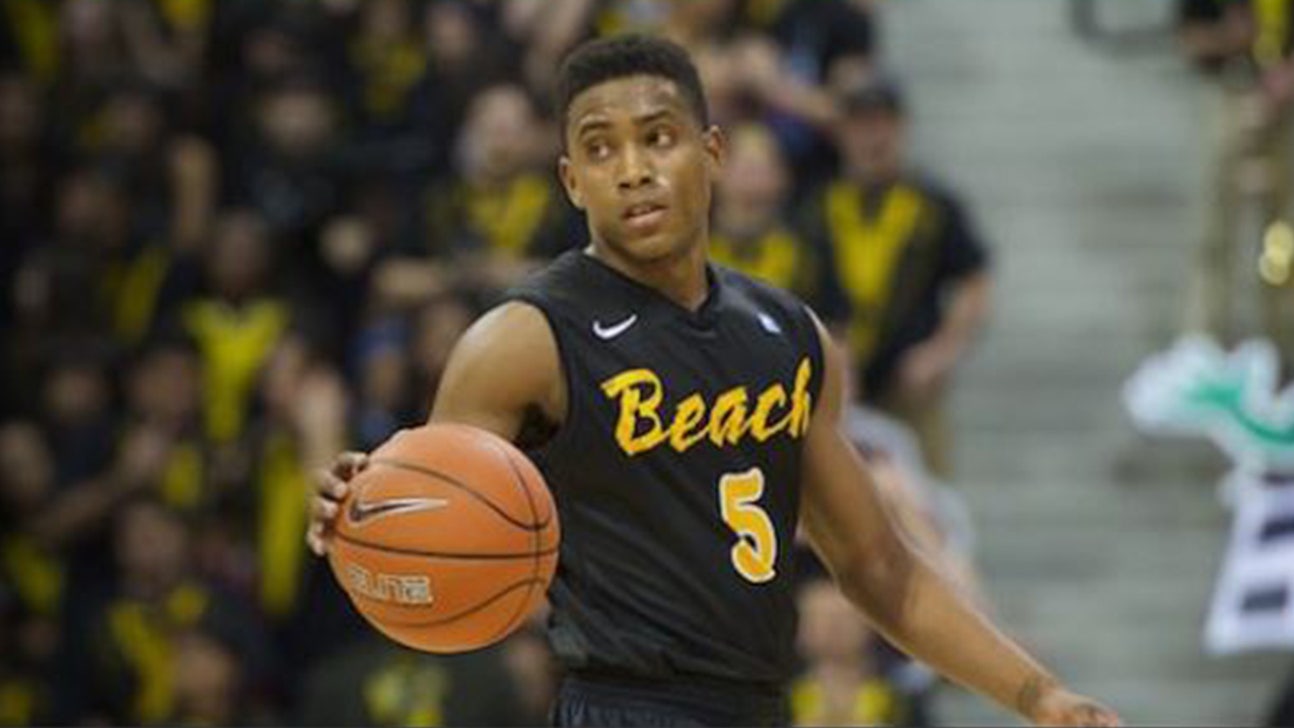 Long Beach State keeps on track with win vs. Cal State Fullerton
Published
Feb. 1, 2014 11:26 p.m. ET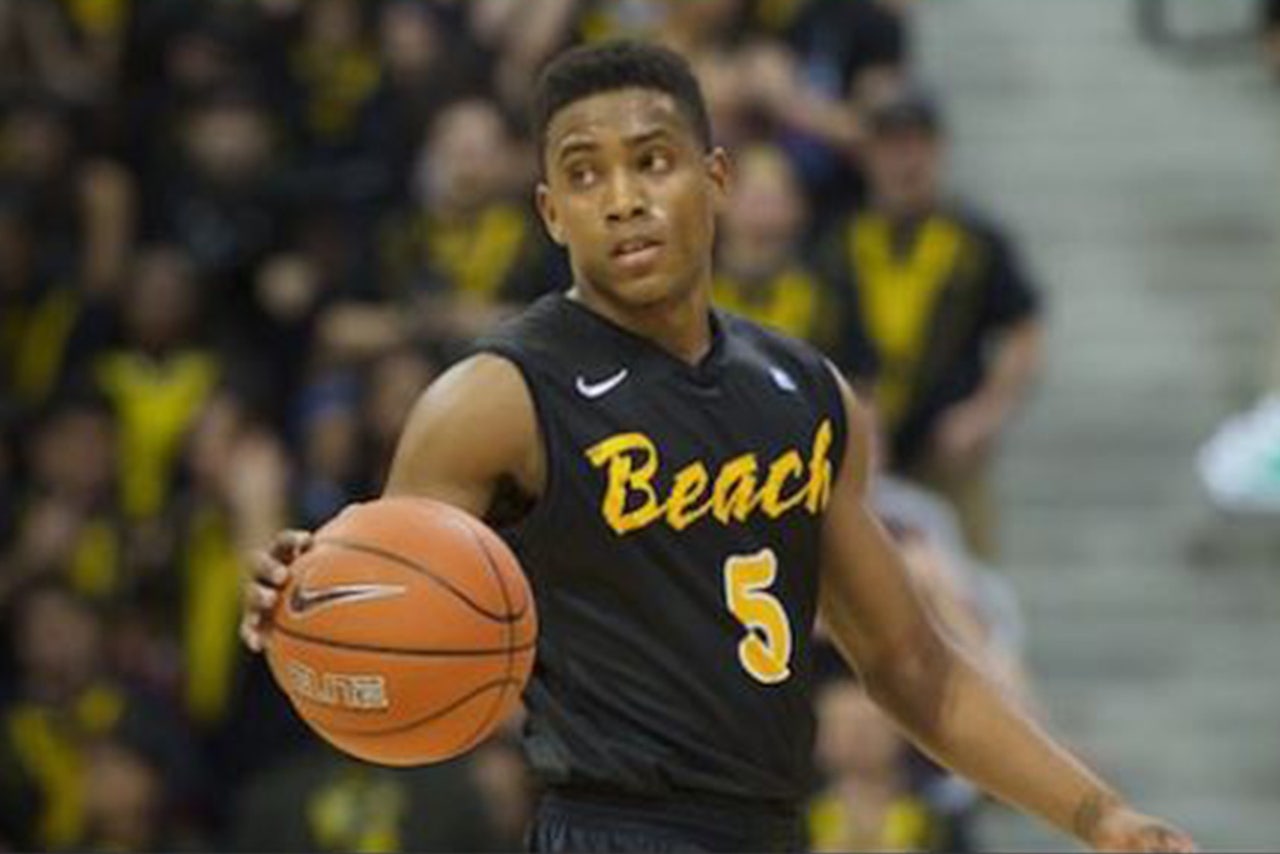 LONG BEACH, Calif. -- Long Beach State head coach Dan Monson can sometimes be the ultimate pessimist. To Monson, there are times where it seems as though nothing his team is doing is good enough - they aren't defending hard enough, they aren't crashing the boards as much as they should and they're not moving the basketball like he wants them to.
It's just a coaching thing.
But Saturday afternoon at the Walter Pyramid in Long Beach, the 49ers must have been doing something right as they won their fourth straight game and their fifth in the last six, topping rival Cal State Fullerton 75-56.
The 49ers are now 5-2 (9-12 overall) in the Big West and seemed to be back to being a contender once again.
"The gal from ESPN3 grabbed me at halftime and said, 'Hey, you've really got Fullerton frustrated and out of sync.' And I'm like, 'Really? We do?'" Monson said. "It looked to me that we were getting killed on the boards and they were making every three they looked at."
Not quite - the Titans only made 4-of-8 threes in the first half and managed only one in the second, but Cal State Fullerton (7-13, 2-4 Big West) is a team that Long Beach has historically struggled against at times.
It's an area rivalry that brings out heated competition in both teams. The two teams have played one another over 100 times and after Saturday's game, it's Long Beach with the 61-43 lead in the series.
The Beach contained Fullerton's offense in the second half, effectively putting the game away early. Guard Mike Caffey scored a game-high 23 points with six assists and seven rebounds and Tyler Lamb scored 18.
"They're a streaky team and we knew that," Lamb said. "Any time we're playing against a streaky team, you just don't want to let them turn it on at all, but they're going to keep trying, of course."
The Titans crashed the offensive glass hard with 18 offensive boards, but Long Beach was able to limit their chances, and a 59.1 percent shooting performance in the second half was too much for the Titans to overcome.
The only two that the 49ers couldn't fully contain was guards Alex Harris (16 points) and Michael Williams (18 points).
"You're not going to stop those kind of guys they have," Monson said. "They're very aggressive and they're very talented. Mike Caffey as is a good of on-ball defender in the league and he did a good job there."
The team only got back from their trip to Hawaii less than 24 hours before they took the court. It wasn't ideal circumstances but the 49ers still managed to take care of business. They're making a run through the Big West and it doesn't look as though they are about to slow down.
"I think this team is getting better at the right time of the year and we need to continue to do that," Monson said. "Guys are buying into their roles. So many of these guys are new this year and it has taken time to trust each other, but I know it's coming."
---