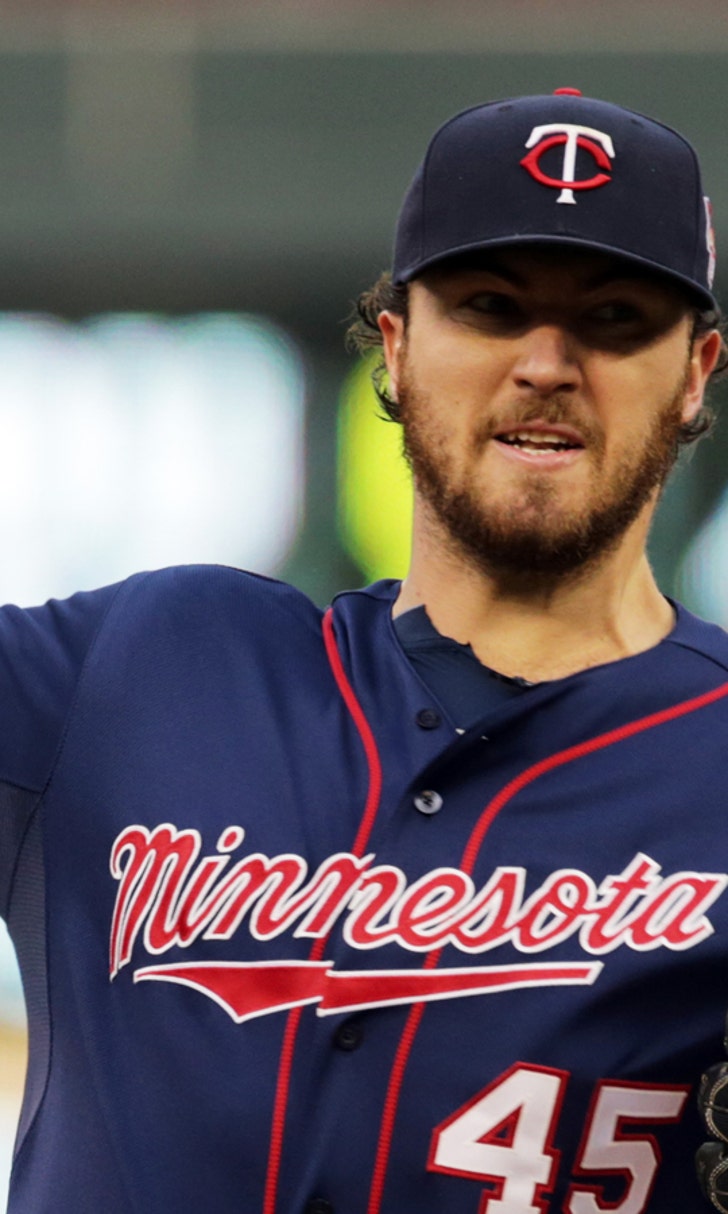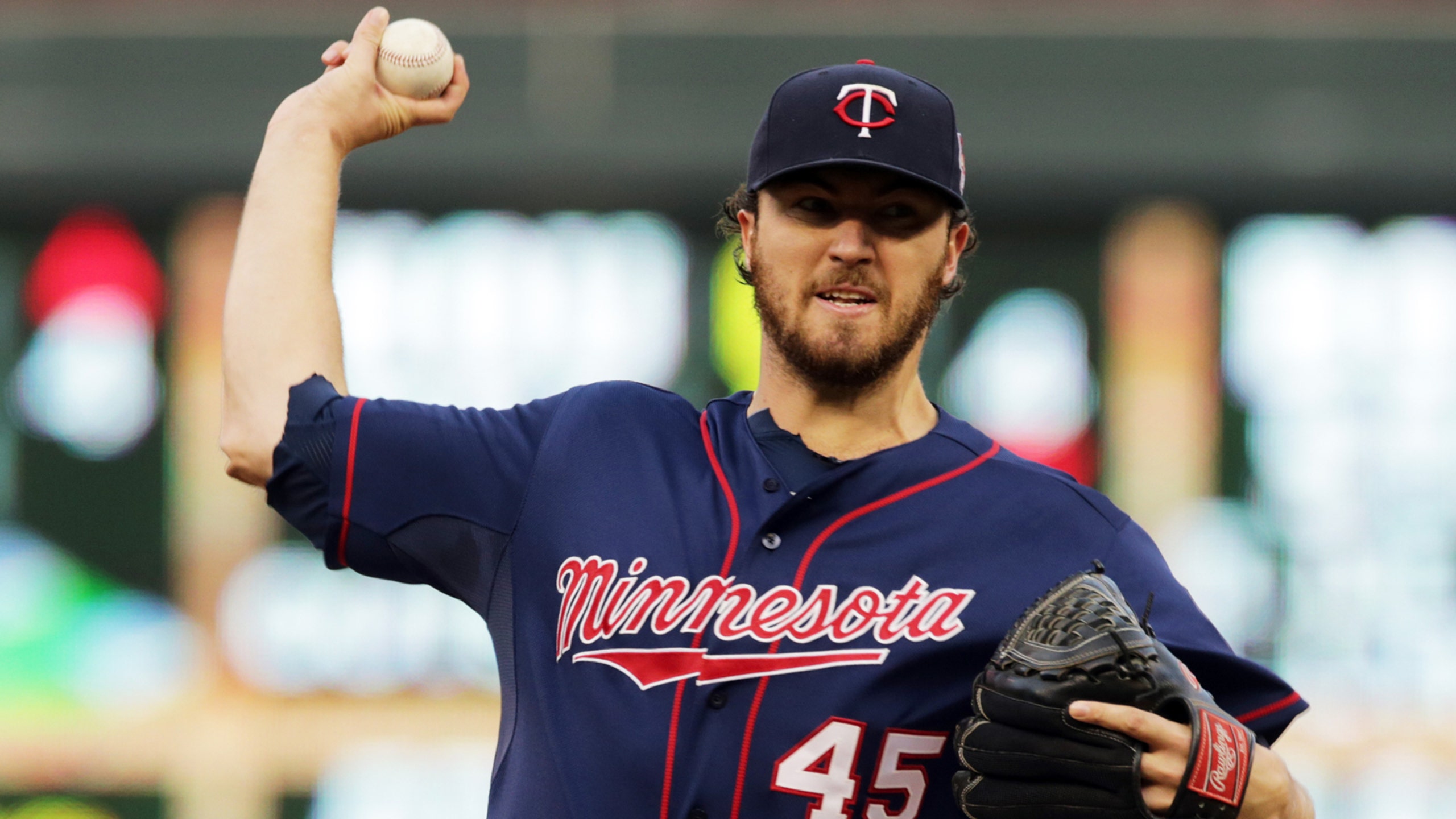 Location, location, location: Hughes on the mark in Twins win
BY foxsports • August 6, 2014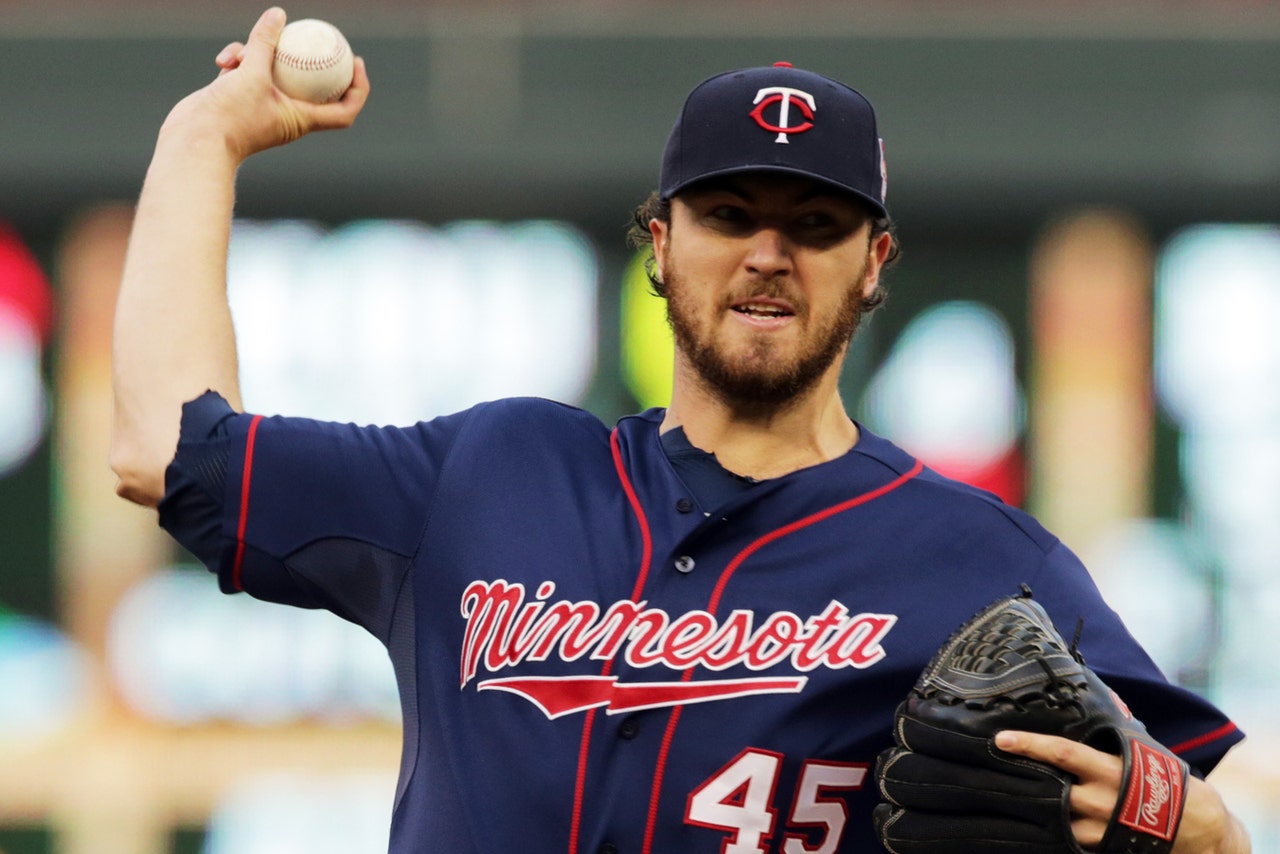 MINNEAPOLIS -- A trend emerged for Twins right-hander Phil Hughes through four innings Tuesday against San Diego.
The leadoff batter of each inning couldn't help but stand there and watch as strike three from Hughes crossed home plate. Padres batters Everth Cabrera, Jedd Gyorko, Chris Nelson and Tommy Medica all fell victim as Hughes racked up a season-high nine strikeouts, five of which came on called third strikes.
But after fanning the first batter of each of the first four innings, Hughes' streak was snapped in dramatic fashion -- a solo homer off the bat of Yonder Alonso into the second deck in right field to lead off the fifth inning.
That was the only run Hughes surrendered, though, as he earned his 11th win of the season with a 3-1 Twins victory over the Padres. Hughes ended the night after scattering seven hits in six innings of work. He likely would have pitched the seventh if not for a cracked fingernail, the result of throwing plenty of curveballs to the San Diego lineup.
Still, thanks to a three-run homer from rookie Kennys Vargas in the bottom of the sixth, Hughes picked up the victory.
"I was able to locate my pitches probably the best I had in quite a while, so that always helps," Hughes said after the win. "I felt like my stuff was pretty good. I was able to make some pitches, other than the one home run where the ball kind of came over the pate."
Entering Tuesday's game, Hughes had racked up 118 strikeouts, but just 31.4 percent of those came on called third strikes. Against San Diego, more than 50 percent of his nine strikeouts were on called third strikes from home-plate umpire Mike DiMuro.
Four of those five came against right-handed batters, and Hughes credits his cutter for baffling Padres hitters as they stared at strike three before walking back to the dugout.
"I was able to kind of put it where I wanted it to, for the most part, and throw some pretty good front-door cutters in there," Hughes said. "A couple they felt like weren't getting the plate enough, but I was able to get those calls and was going to keep throwing it until I wouldn't get it. It was a big pitch for me tonight."
Hughes was able to get ahead in the count early and often Tuesday. He retired the first two batters he faced in three of the first four innings, and again in the sixth when he struck out Tommy Medica and Gyorko for two quick outs. After a two-out double by Will Venable in the sixth, Hughes got Yasmani Grandal to pop out for the final out.
Earlier in the game, Hughes was in danger of falling behind 1-0. Grandal singled with two outs, and Alonso laced a double to right field. As Twins right fielder Oswaldo Arcia played the ball off the wall, he fired it to second baseman Brian Dozier, who relayed the throw to catcher Kurt Suzuki. Grandal attempted to score from first on the play, but was tagged out on a diving play by Suzuki to get Hughes and the Twins out of the inning unscathed.
"A nice play," said Twins manager Ron Gardenhire. "That was a big play at the time. We always talk about hitting the cutoff man. We got him on one hop, but we got him, and (Dozier) made a perfect relay."
Thanks in part to that relay, Hughes was locked into a scoreless pitcher's duel with San Diego right-hander Jesse Hahn for four scoreless innings before Alonso's solo blast to right. Even after the Padres took the lead, Hughes pitched well enough to keep the Twins in the game.
The result was Hughes' first victory since July 13 after losing his last three outings. The nine strikeouts were one shy of a career high; he last struck out 10 batters last season with the Yankees against Minnesota.
And even though the broken nail -- which shouldn't be an issue for his next outing -- made things tricky with his curveball, it was still one of Hughes' better pitches Tuesday.
"A lot of guys lately have been swinging early in counts to try to get to my fastball early," Hughes said. "I was kind of figuring out ways to get around it, whether it's flipping in a first-pitch curveball if I have to and getting back into the counts that I want to be in instead of them dictating where the at-bat's going to go. I did a better job of not just pitching ahead early with my fastball as much and kind of using some curveballs to keep them off a little bit."
Follow Tyler Mason on Twitter
---