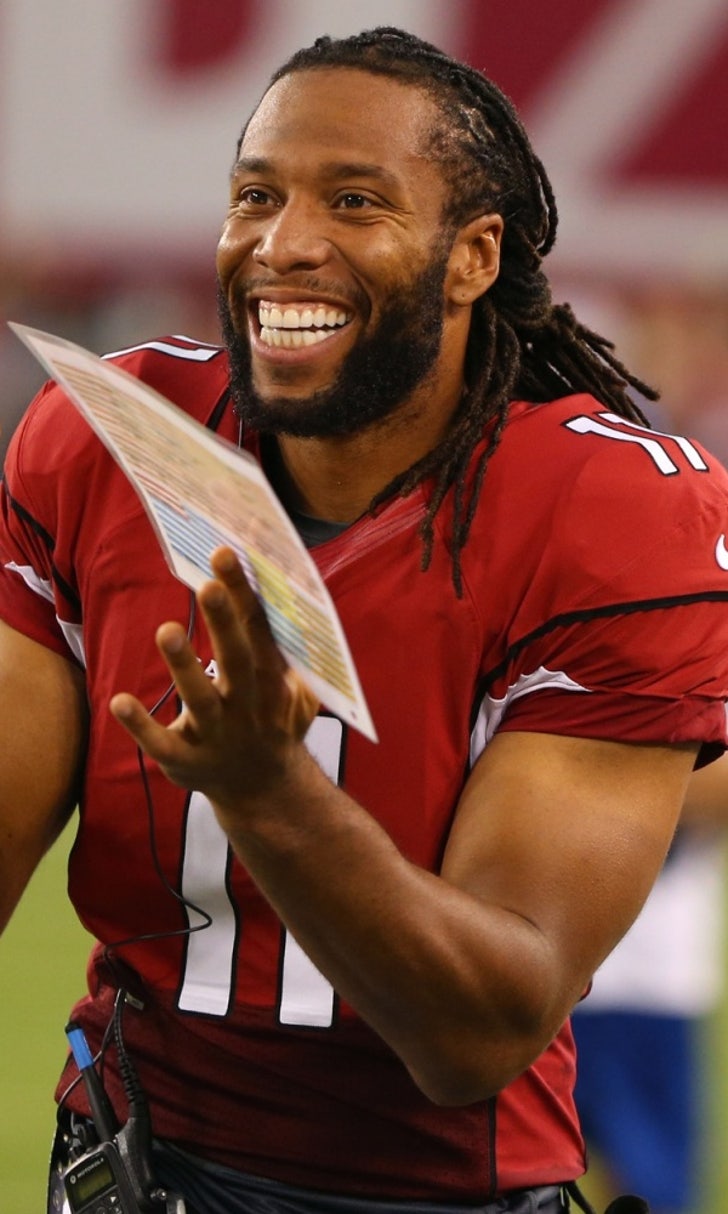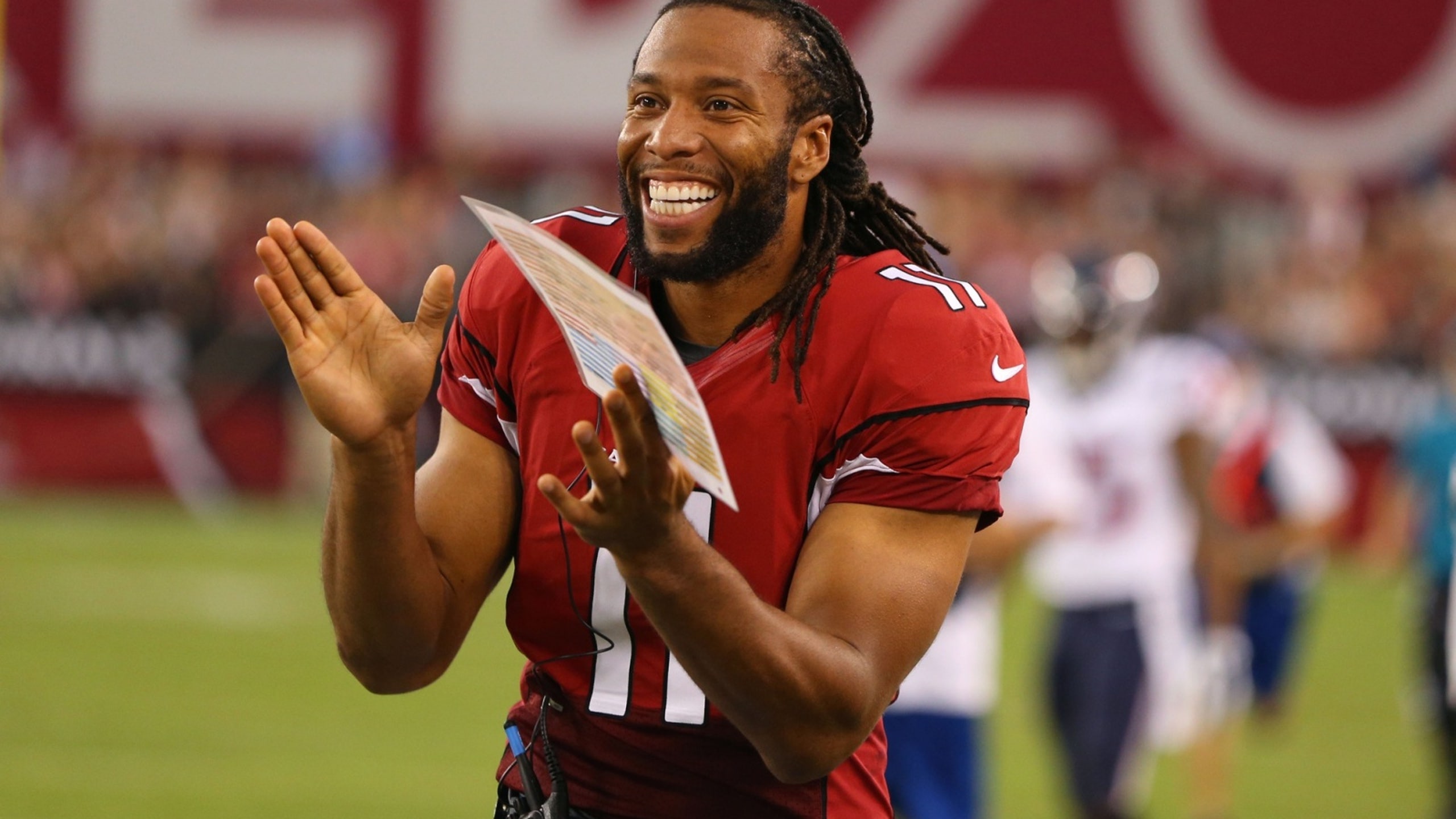 Little to quibble about in Cardinals' rout of Texans
BY foxsports • August 10, 2014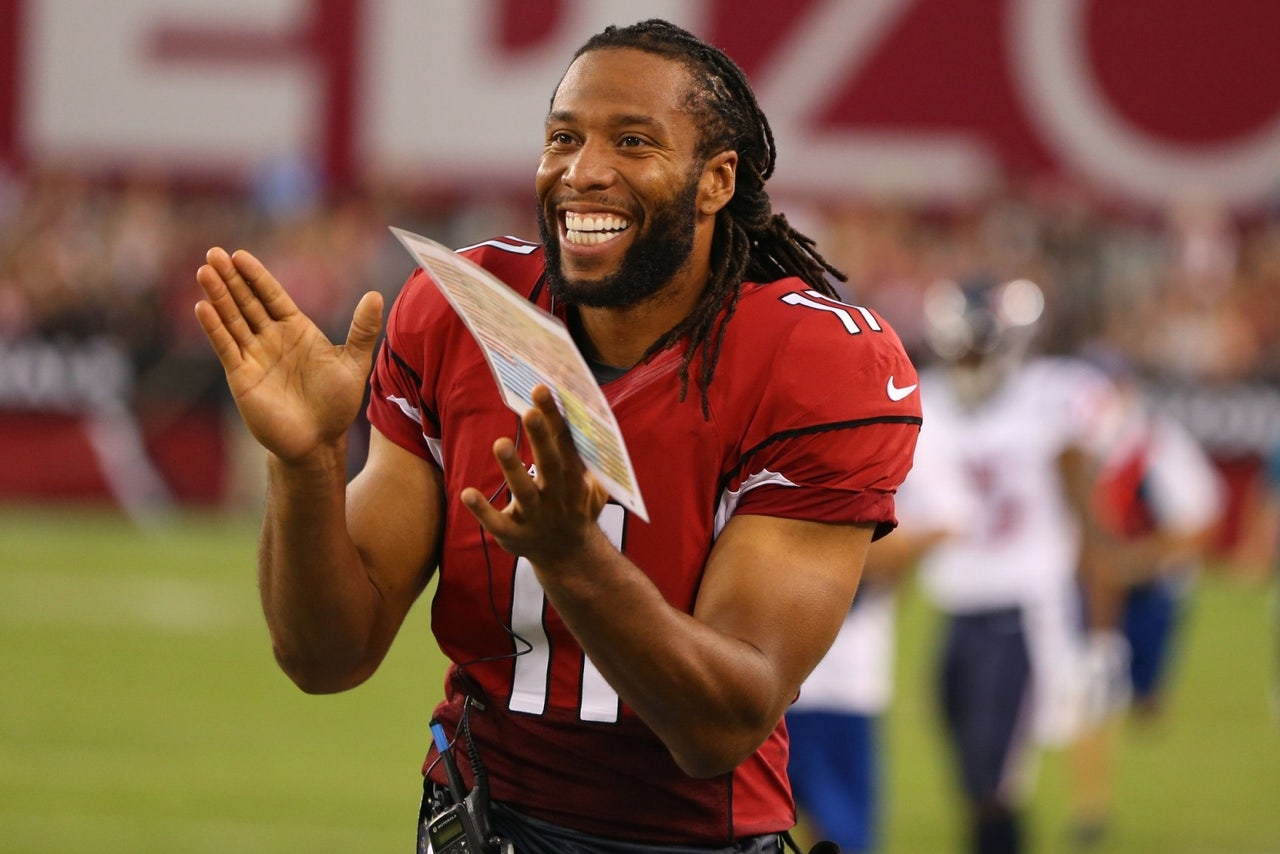 The Cardinals committed 10 penalties -- seven in the first half.
Left guard Jonathan Cooper was badly beaten on a J.J. Watt sack, was knocked to the ground again and looked tentative at times, although he got better as the game progressed.
The Cards rushed 37 times for just 81 yards.
And, um, that flag-filled second half of roster hopefuls (or doubtfuls)? Yeah, that was rough.
Other than that, and with the usual preseason qualifiers, Arizona's 32-0 win at University of Phoenix Stadium was a pretty convincing showing that the Cardinals are ready to pick up where they left off last season.
"I think everybody's confidence is so much different than it was last year," quarterback Carson Palmer said. "There's not that half a second of unsuredness -- if that's a word -- in your mind right before the ball gets snapped; that little bit of timidness and you're not quite sure which way to step.
"All of that stuff is gone. The confidence level is very high."
Among the positives:
-- Arizona scored TDs on its first two drives and scored on four of its first five. 
-- It was a night for the quarterbacks, who combined for 27 completions on 34 attempts for 349 yards, three touchdowns and a combined passer rating of 138.8.
-- Palmer was 5 for 5 for 84 yards and a 7-yard TD pass to Larry Fitzgerald on his only drive of the night.
-- Backup Drew Stanton completed 11 of 17 passes for 152 yards and a TD.
-- Rookie Logan Thomas was the brightest spot in that disjointed second half, completing 11 of 12 passes for 113 yards and a TD. He looked as good as he has at any point in camp. "He had a nice, calm demeanor," Arians said. "We kept it to things he likes and knows. He threw some balls in there that made me hold my breath but guys caught them." 
-- The first-team defense pitched a shutout and got an interception. 
-- Kicker Chandler Cantanzaro was perfect on field goals attempts (3-3) and the lengthy, new PATs (2-2). He was also impressively deep on his kickoffs, which could spell trouble for incumbent Jay Feely.
-- Dave Zastudil boomed two punts for a 47.5-yard average and had both downed inside the 20-yard line -- one at the 3-yard line by Lorenzo Alexander.
-- Speedy receiver John Brown did nothing to dispel the notion he is going to be a force immediately, catching five passes (he was targeted 10 times) for 87 yards and drawing a lengthy pass interference penalty.
-- The linebacking corps didn't look nearly as decimated as the losses of Karlos Dansby, Daryl Washington and John Abraham should have made them. Marcus Benard showed some pass-rushing skills and had an interception that surprised Arians: "He can't catch a cold," Benard's coach quipped.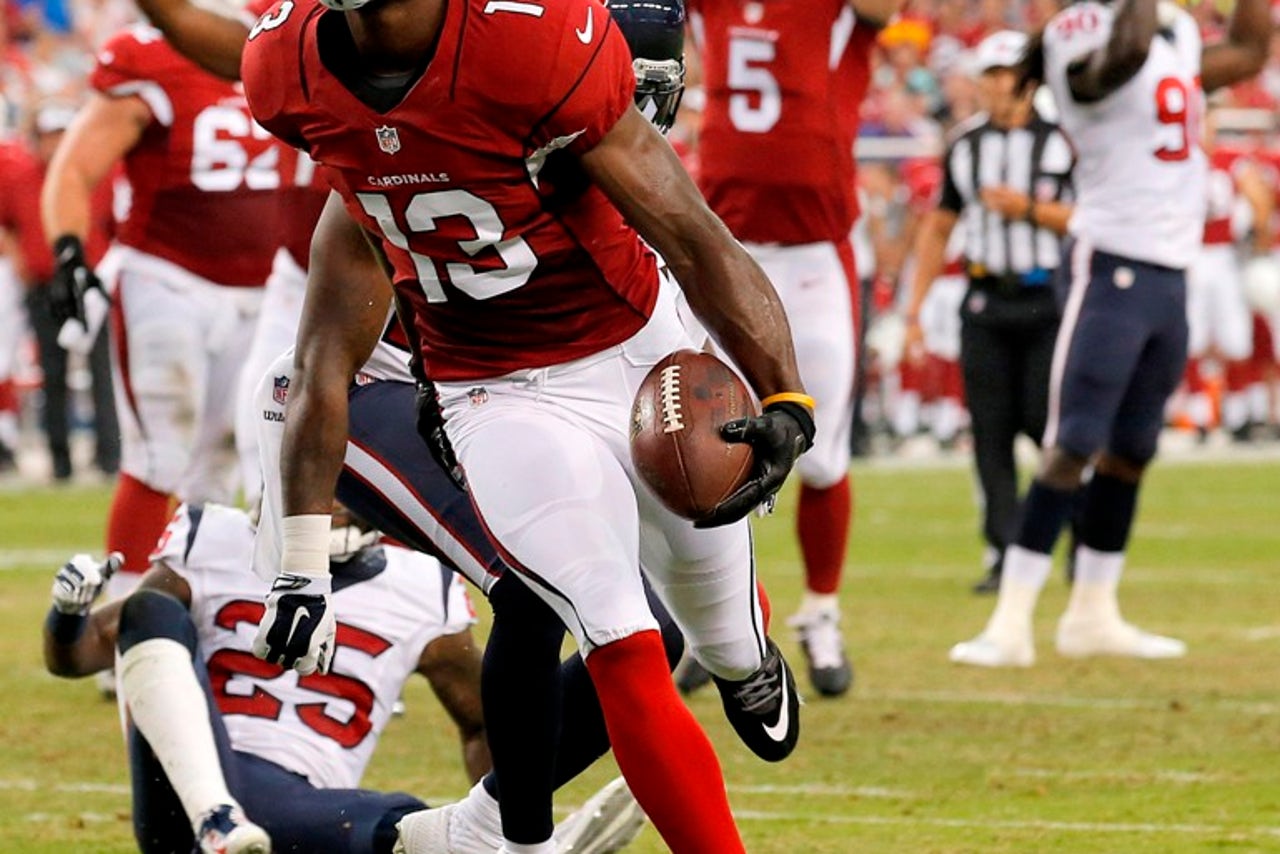 CARDINALS VS. TEXANS GALLERY >>
-- Kenny Demens had a couple monstrous hits on special teams.
-- Free-agent signing Antonio Cromartie had an interception.
-- The Cardinals receivers simply embarrassed the Texans secondary with 27 catches (34 targets) for 349 yards and three TDs. The battle for the final receiver spot will be a good one between Walt Powell, Jaron Brown and Brittan Golden.
-- There were no significant injuries in the game, although wide receivers Ted Ginn (knee) and Michael Floyd (groin) sat out the game. Arians said Floyd could miss six to 10 days while Ginn could miss three.
"I was very pleased with the way we started and stayed focused," said Arians, whose team next week faces the Vikings in Minnesota. "I thought we protected the football well. We attacked on defense. Guys were flying all over the place and that's what we were looking for; we were looking to get a good fast start."
Follow Craig Morgan on Twitter
---