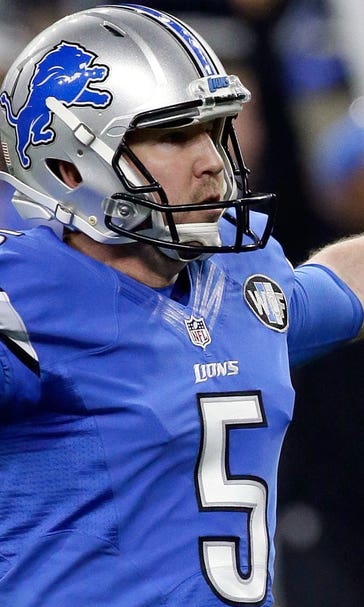 Lions sign Matt Prater to three-year extension
October 25, 2017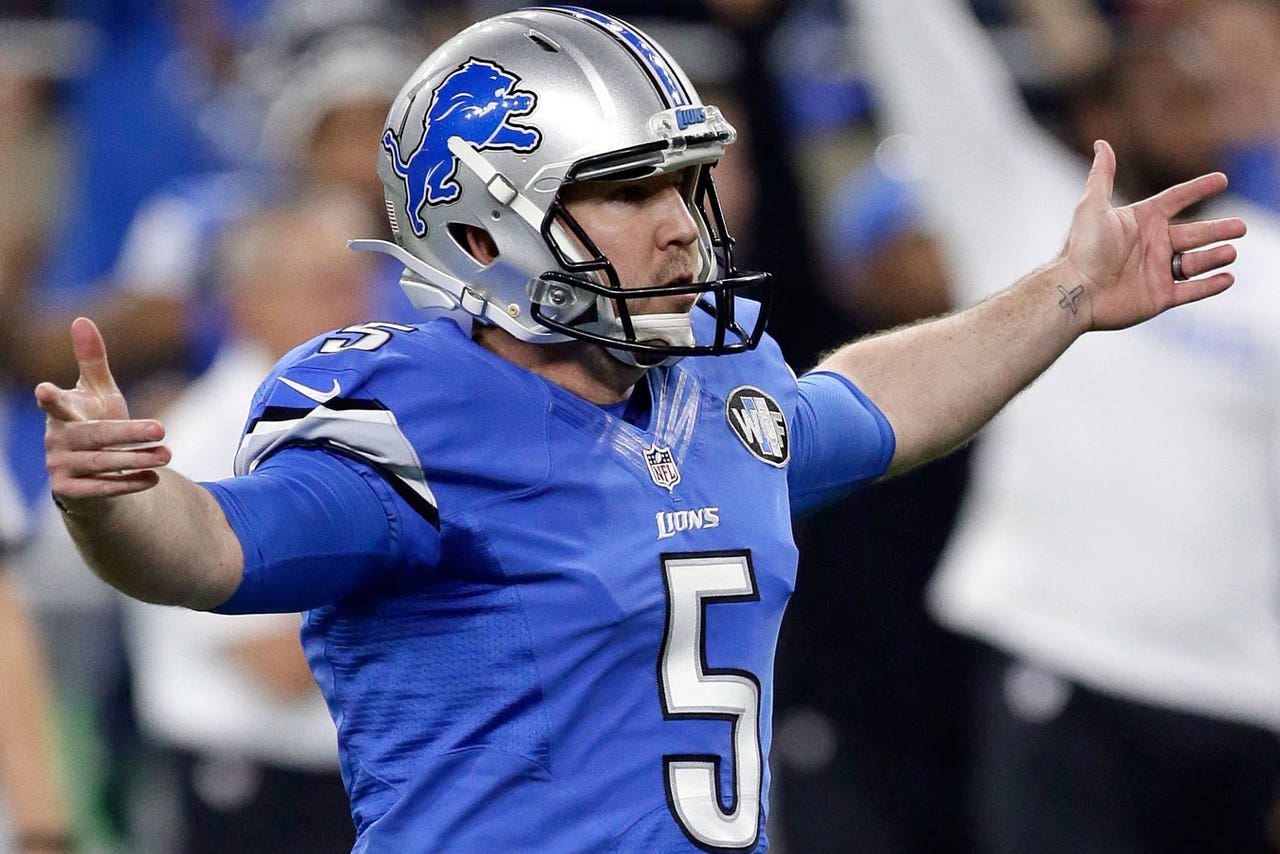 ALLEN PARK, Mich. (AP) -- Matt Prater needed a new NFL team and a place to call home three years ago.

The standout kicker got both in Detroit.

The Lions gave Prater a second chance after the Denver Broncos cut ties with him and have been satisfied enough to keep him under contract through the 2020 season.

"It's definitely a relief," Prater said Wednesday just after signing a three-year extension. "Anytime you get a little more security, it's always a good thing. I'm excited to be here. Very fortunate. It's going to be good for my family to call Detroit home for a while."

Denver was Prater's previous home in the NFL, but the Broncos cut ties with him in 2014 just as he was about to come off a four-game suspension for violating the NFL's substance-abuse program. He had a DUI arrest in 2011. Prater was originally facing a ban for a full season, but his lawyer negotiated a four-game ban instead.

Prater said he does not drink alcohol anymore and has submitted one or two urine samples each week for four-plus years.

"I've been clean," he said. "If that's what I have to do to play football and do what's best for my family, I'll do it as long as I can. I haven't tried to get out of (the program)."

Prater said being married with two kids and playing for a supportive franchise has helped him "stay straight," since his suspension.

"It's kind of been ancient past for me," he said. "I don't even really think about it now, which is good. When (former team president) Tom Lewand was here, he had similar situations as me so he could relate and we could talk."

Prater said he has an "honest and open relationship," with Lions ownership, general manager Bob Quinn, coaches and teammates.

"They put faith in me and I've got to do right by all of them," he said.

Prater has made 10 of 12 field goals for Detroit this season, making four from 50-plus yards. The 33-year-old Prater has connected on an NFL-record 78.4 percent of his field goals from 50 yards or longer, including a league-record 64-yard kick in 2013 with the Broncos.

"He does a tremendous job just in terms of our comfort level with attempting kicks that ordinarily you probably would not attempt in a lot of situations," Lions coach Jim Caldwell said.

"He's extremely disciplined, structured in terms of his workout and conditioning, and how he takes care of his body, and he's a real pro. So, we're glad to have him."

Coming off a bye, Detroit (3-3) hosts the Pittsburgh Steelers (5-2) on Sunday night.

NOTES: The Lions had to be thrilled WR Golden Tate was healthy enough to practice on a limited basis Wednesday, less than two weeks after having a shoulder injury at New Orleans that appeared to be serious. Likewise, safety Glover Quin was able to go through a full practice after leaving the Saints game with a concussion and offensive guard T.J. Lang was on the field with his teammates without limitations after being a late scratch in the previous game with a back injury. ... The Lions promoted WR Jace Billingsley from the practice squad and demoted QB Brad Kaaya to the practice squad. ... OT Corey Robinson was cleared for practice after being on the reserve-injured list with a foot injury.
---