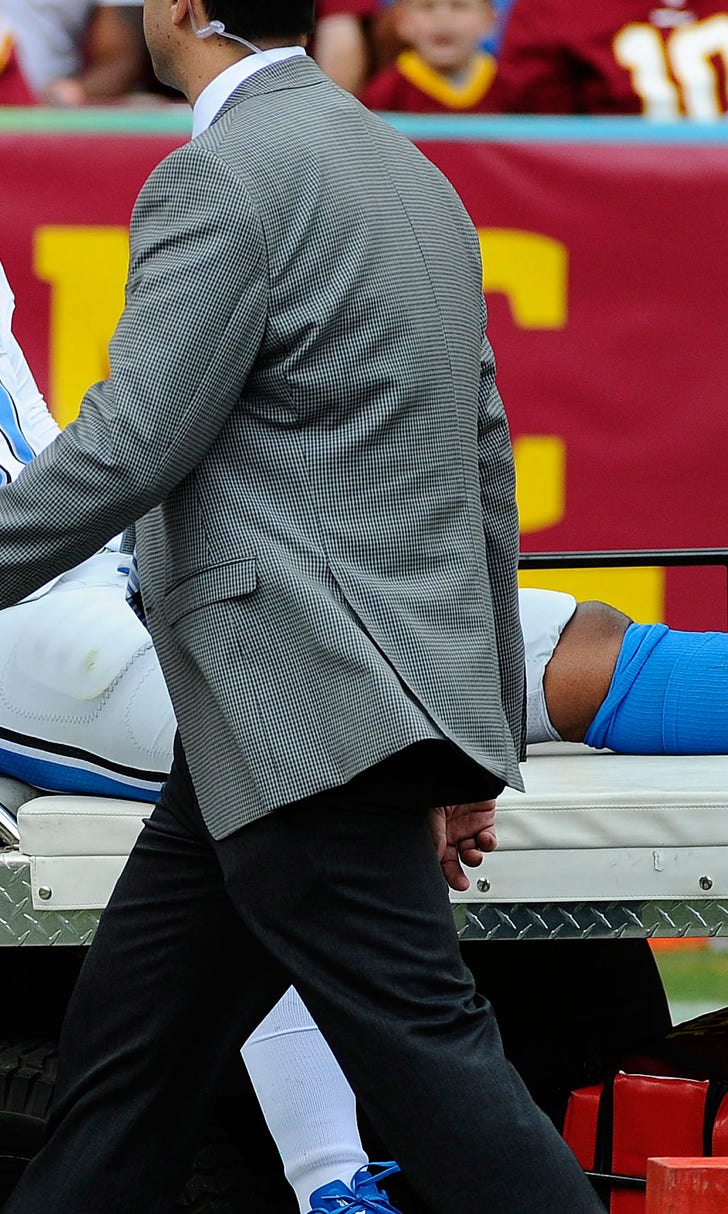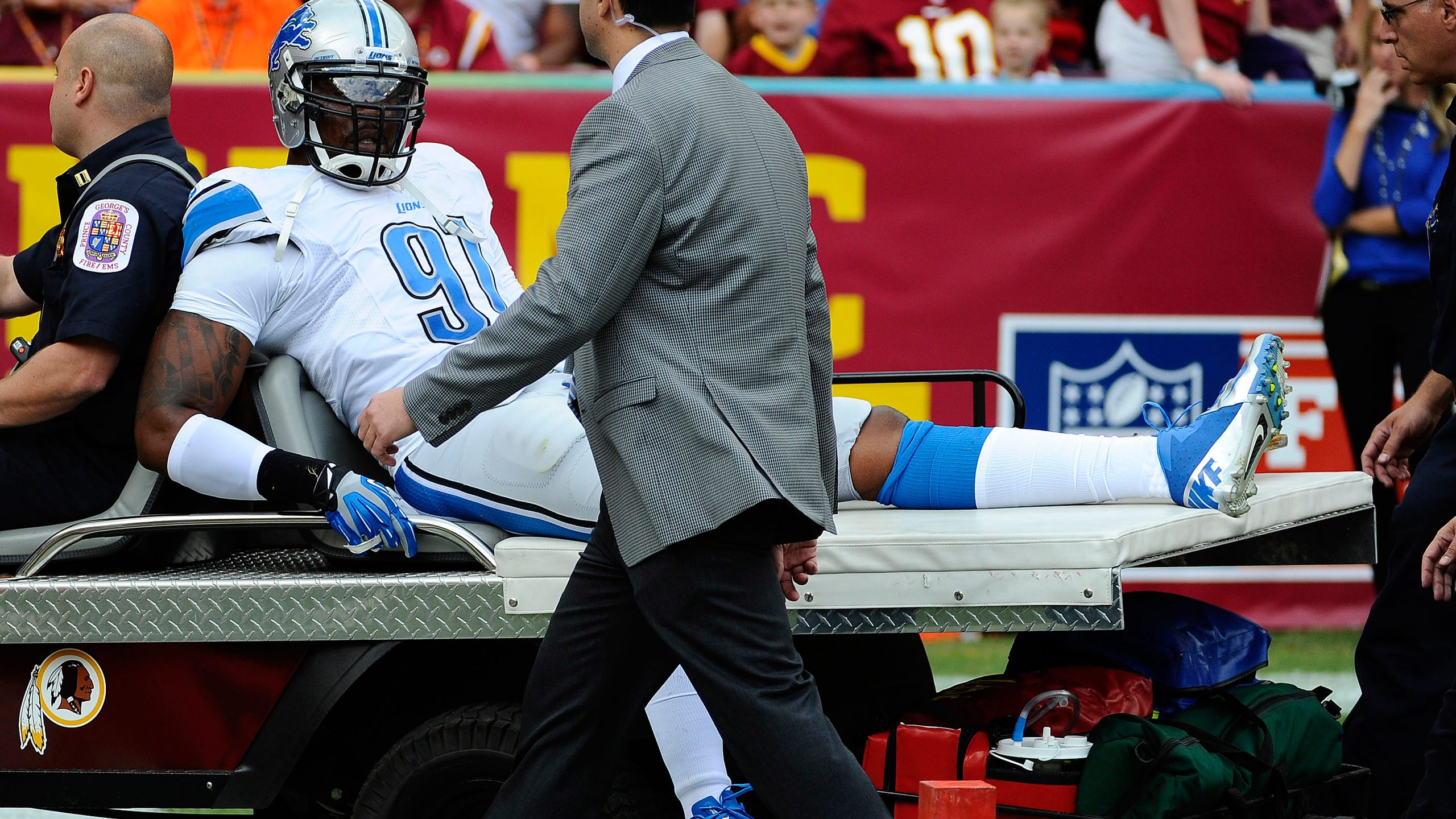 Lions' Jason Jones fueled by last year's disappointment
BY foxsports • August 6, 2014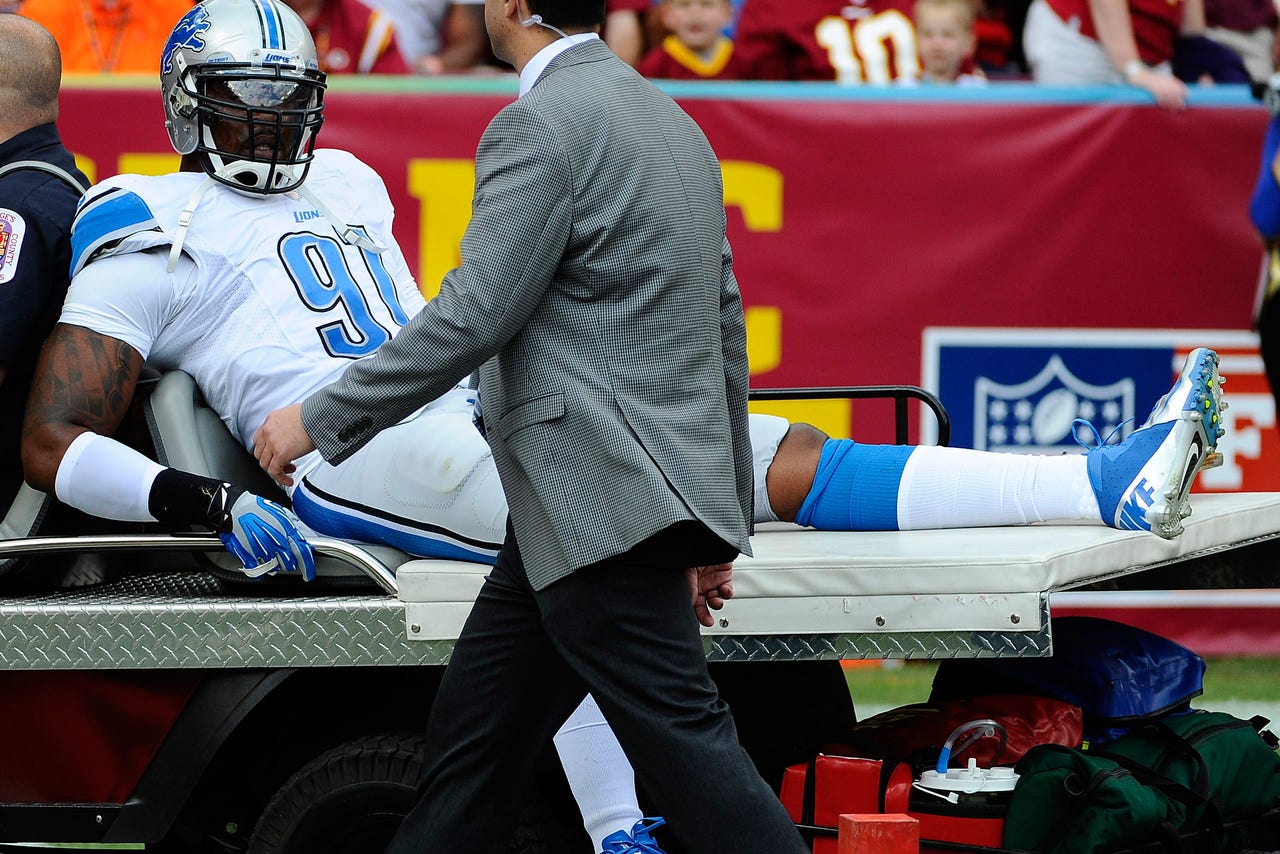 ALLEN PARK, Mich. -- The homecoming celebration was cut short last season for Jason Jones.
Jones and all his friends and family were elated when he signed a free-agent deal with the Detroit Lions a year ago. He had grown up a Lions fan in Southfield, Mich., and went to Eastern Michigan before playing his first five years in the NFL with Tennessee and Seattle.
Jones, 28, was so grateful to be home again, but much of the joy was wiped out when he suffered a season-ending knee injury in the third week of the season.
"Everybody was excited for me to come back," said Jones, a 6-foot-5, 275-pound defensive lineman. "To get hurt the third game of the year kind of sucked.
"It was very frustrating. I felt like I could be out there helping the team."
His season was so brief that it's almost as if Jones is a new addition to the team this year. He's an important piece, too, because the Lions lost another defensive end, Willie Young, this offseason to division rival Chicago in free agency.
"I'm just looking for a healthy season," said Jones, who made 18 1/2 sacks in 61 games (31 starts) over his first five years in the league.
Lions middle linebacker Stephen Tulloch believes that Jones "gives us that extra push that we need."
Jones was teammates with Tulloch down in Tennessee for his first three years as a pro.
"He looks great," Tulloch said. "If we keep him healthy, he'll definitely be great for our defense. He's a student of the game. He understands what it takes to get the job done."
Last year's disappointment is driving Jones, who gives the defensive line more of a physical presence, that much harder now.
"He's very motivated," Tulloch said. "You can see it in practice."
Jones' versatility could be a big asset for the Lions' defense. He's expected to start at defensive end, but also can play tackle effectively.
That flexibility could be used by the coaching staff in different ways, including allowing defensive tackle Ndamukong Suh to rush from the perimeter at times to take advantage of his athleticism.
"He's a multi-position guy," coach Jim Caldwell said of Jones. "He does a great job inside and outside. He's smart enough to handle it."
Having grown up around here, Jones feels the pain for Lions' fans more than most players.
To be part of a winner in Detroit would be a dream come true for him.
"The city's been waiting for the Lions to do something," Jones said. "This year, I think we could put things together and bring a certain buzz to the city again."
---