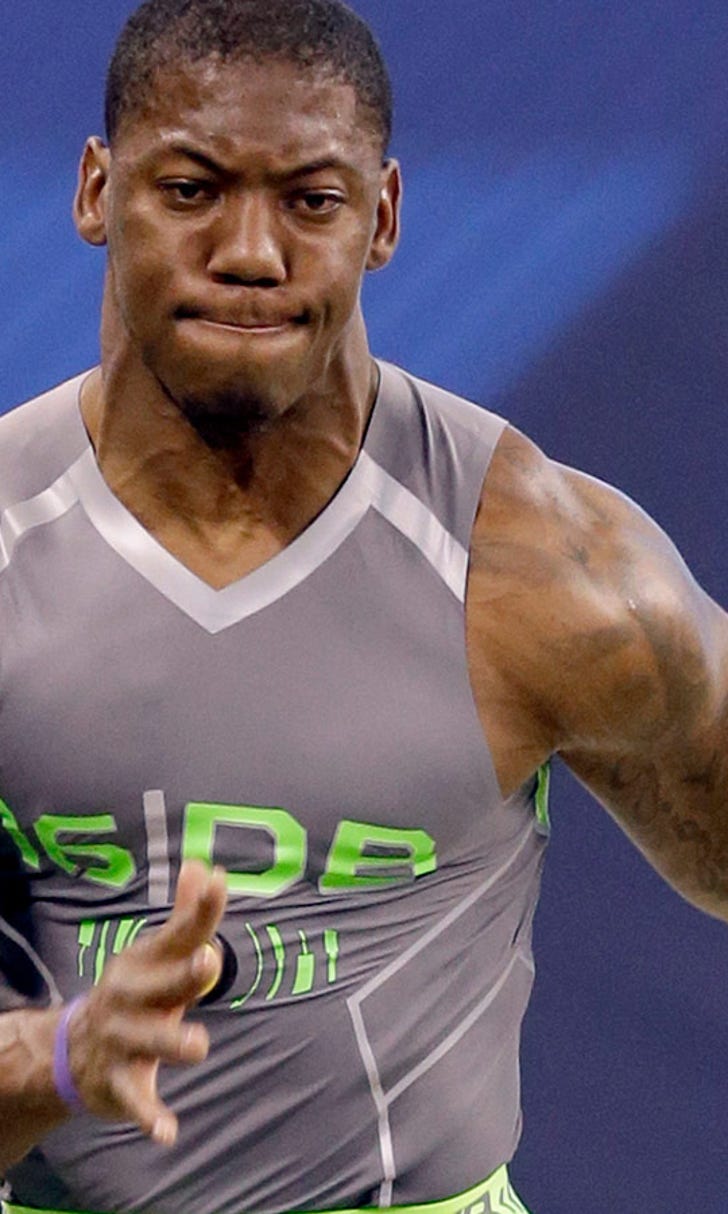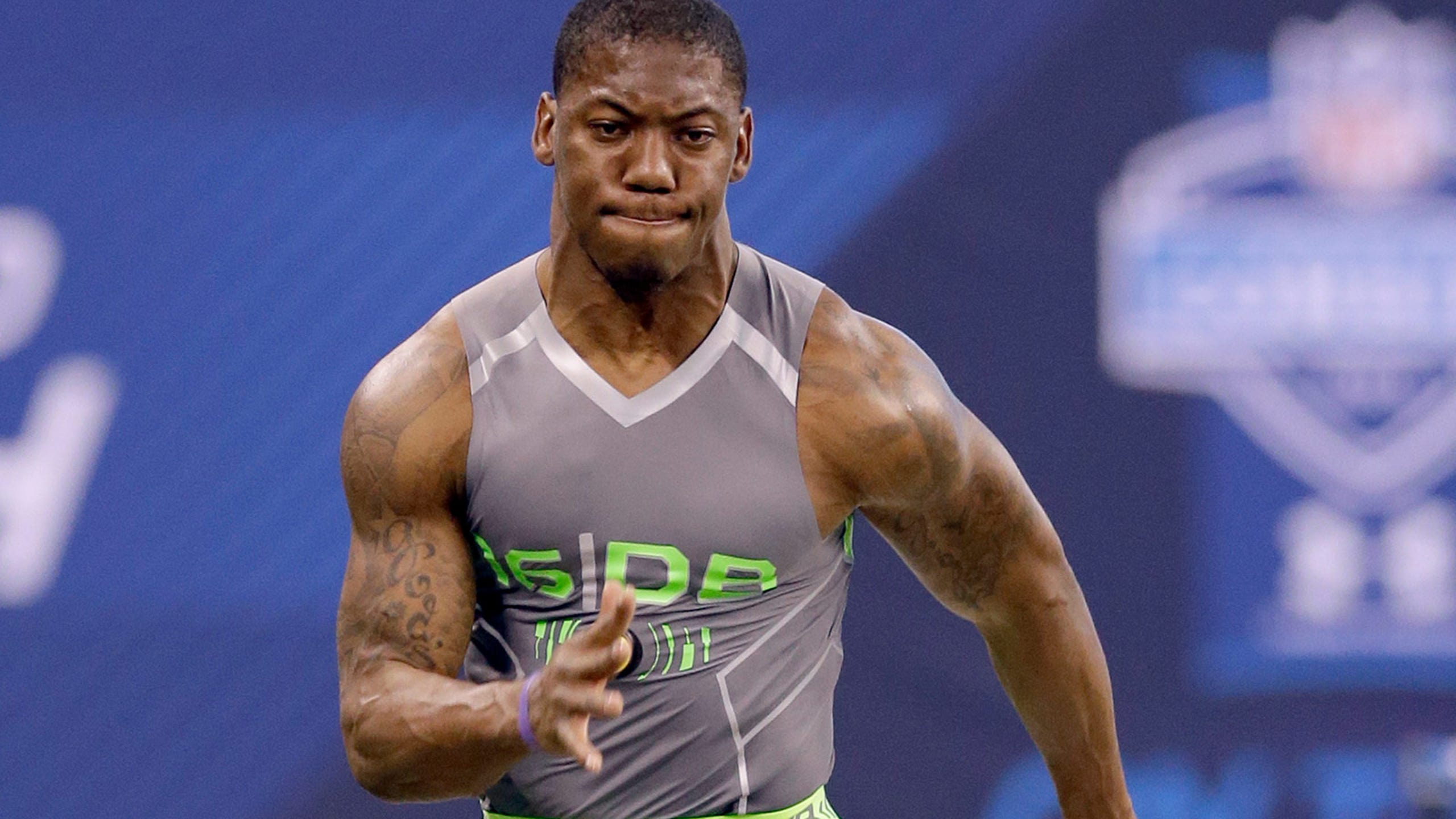 Lions have options at DB with No. 10 draft pick
BY foxsports • February 25, 2014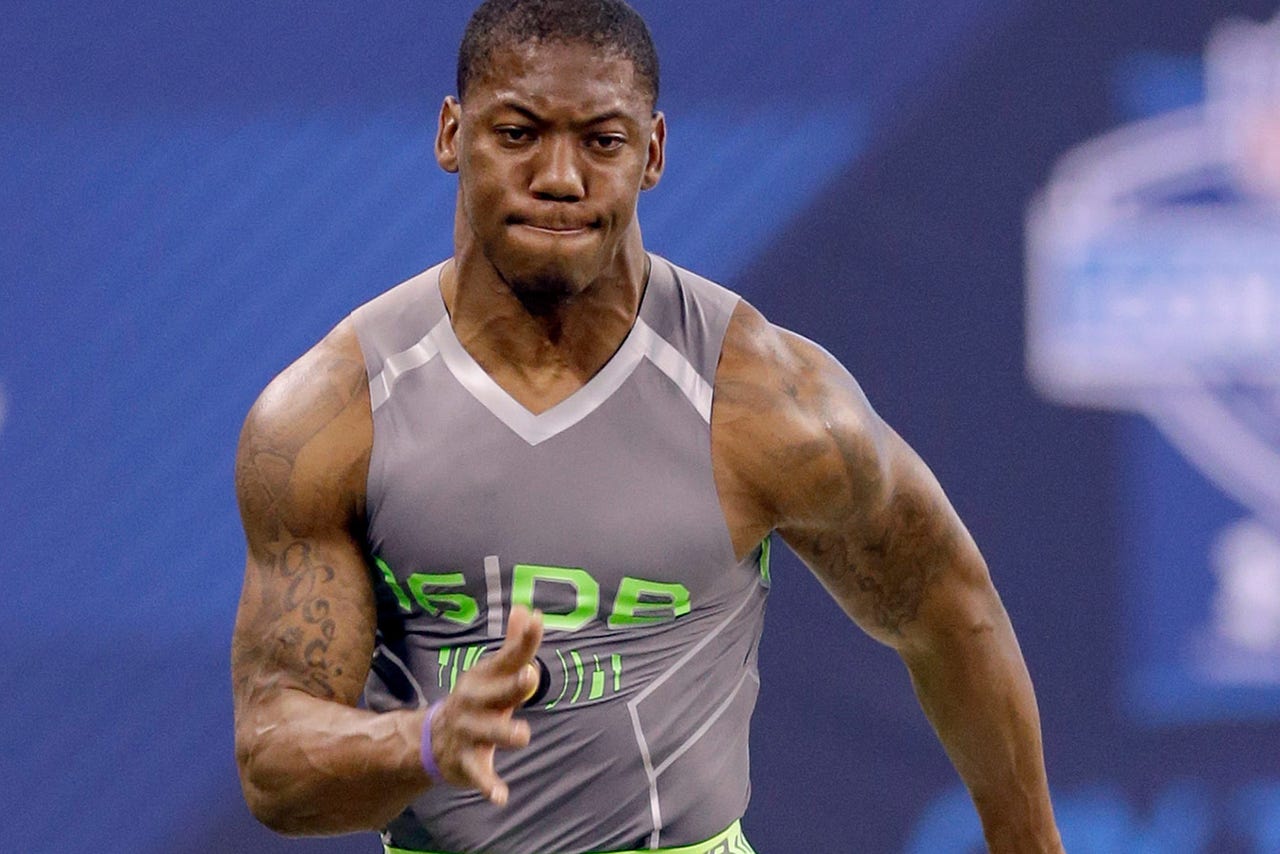 The Detroit Lions undoubtedly will have the opportunity to improve their secondary -- arguably the weakest link on the team -- with the No. 10 pick overall in the draft.
That much was clear Tuesday during the final day of the NFL Scouting Combine in Indianapolis.
Need a cornerback? (Who doesn't?)
Try Oklahoma State's Justin Gilbert or Michigan State's Darqueze Dennard.
Need a safety? (Of course).
There are also two quality options with Louisville's Calvin Pryor and Alabama's Ha-Ha Clinton Dix.
It appears you really can't go wrong with any of these four players.
For the Lions, much will depend on which needs, including receiver, can be addressed through free agency.
What they can't find on the open market will become the primary need(s) in the draft that begins on May 8.
The Lions have drafted four cornerbacks in the last two years, including a second-rounder last year in Darius Slay, but there are still major concerns at the position. None of the young corners has proven that he is the answer on the back end. What's worse, veteran Chris Houston is coming off a disappointing season.
Gilbert (6-foot, 202 pounds) made a serious statement Tuesday by running the fastest 40-yard dash time -- 4.37 seconds -- of all the defensive backs.
He has emerged as arguably the top corner for that reason and many others.
"He probably will be the first corner off the board given his height, weight, speed and ball skills, and big-playmaking ability," NFL Network analyst Mike Mayock said. "This kid is a playmaker. He's got natural instincts of a runner. He's a kickoff-return guy with special skills."
Dennard (5-11, 199 pounds) actually entered the combine as Mayock's No. 1 cornerback, but it was amid questions about his speed.
Mayock said going into the combine that it would be important for Dennard to show that he can run better than some believe.
Dennard finished the 40 in 4.51 seconds.
Not awful, but certainly not great, especially compared to others like Gilbert.
"He's quick," Mayock said of Dennard's initial bursts. "He's physical. He's tough. He's got long arms. He's a natural press corner. I love his toughness. He will tackle you. He'll get his hands on you at the line of scrimmage. He's a competitor. This kid competes.
"Long speed -- the 40-yard dash -- is the question mark. This is the kid that's got the total package. However, the entire league wants to know that he can run sub-4.5."
Dennard will get another chance to prove he can during Michigan State's Pro Day on March 11.
Former All-Pro defensive back Deion Sanders, an analyst for the NFL Network, pointed out flaws in Dennard's technique during some of the other drills.
"His turns are very questionable," Sanders said. "It's a lot of stiffness in his hips. His hips are really stiff. They're really tight.
"I know he can play. I know he can press. But it's a lot of grown men in the NFL.
"He's a bump-and-run cornerback. Let him bump-and-run. Don't expect him to back off and be productive."
Mayock agreed about the stiff hips, but added, "I'm not going to change my evaluation because he's a little tight."
The Lions are also in need of safety help, especially after releasing Louis Delmas because of salary-cap issues.
Mayock calls Pryor (5-11, 207 pounds) "a heat-seeking missile on a football field."
"He flies to the football," said Mayock. "The guy is sideline to sideline."
Daniel Jeremiah, a former NFL scout now working as an analyst, also is impressed by Pryor's physical presence.
"Every tape you put on, you see him with some violent collisions," Jeremiah said.
Meanwhile, Clinton-Dix (6-1, 208 pounds) is the "prototype free safety," Mayock said.
"Clinton-Dix has got better range (than Pryor). I think he's more of a deep-third, deep-half guy. He tackles well. He can invert up into the box. He's a complete player.
"It depends what flavor you're looking for because they are a little bit different type players."
As for the Lions possibly taking Pryor or Clinton-Dix, Mayock said, "Both of those guys, I wouldn't even blink if they went at No. 10."
"He's been looked at very closely by some of the NFL teams to be a head coach."
---