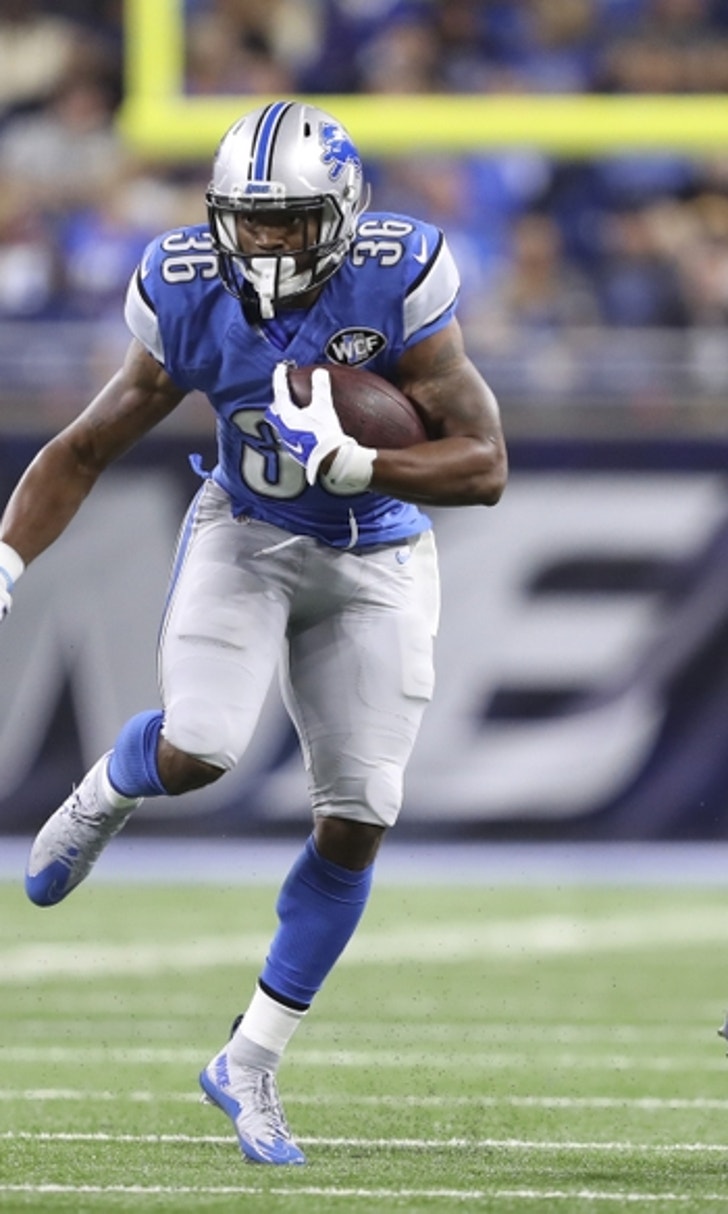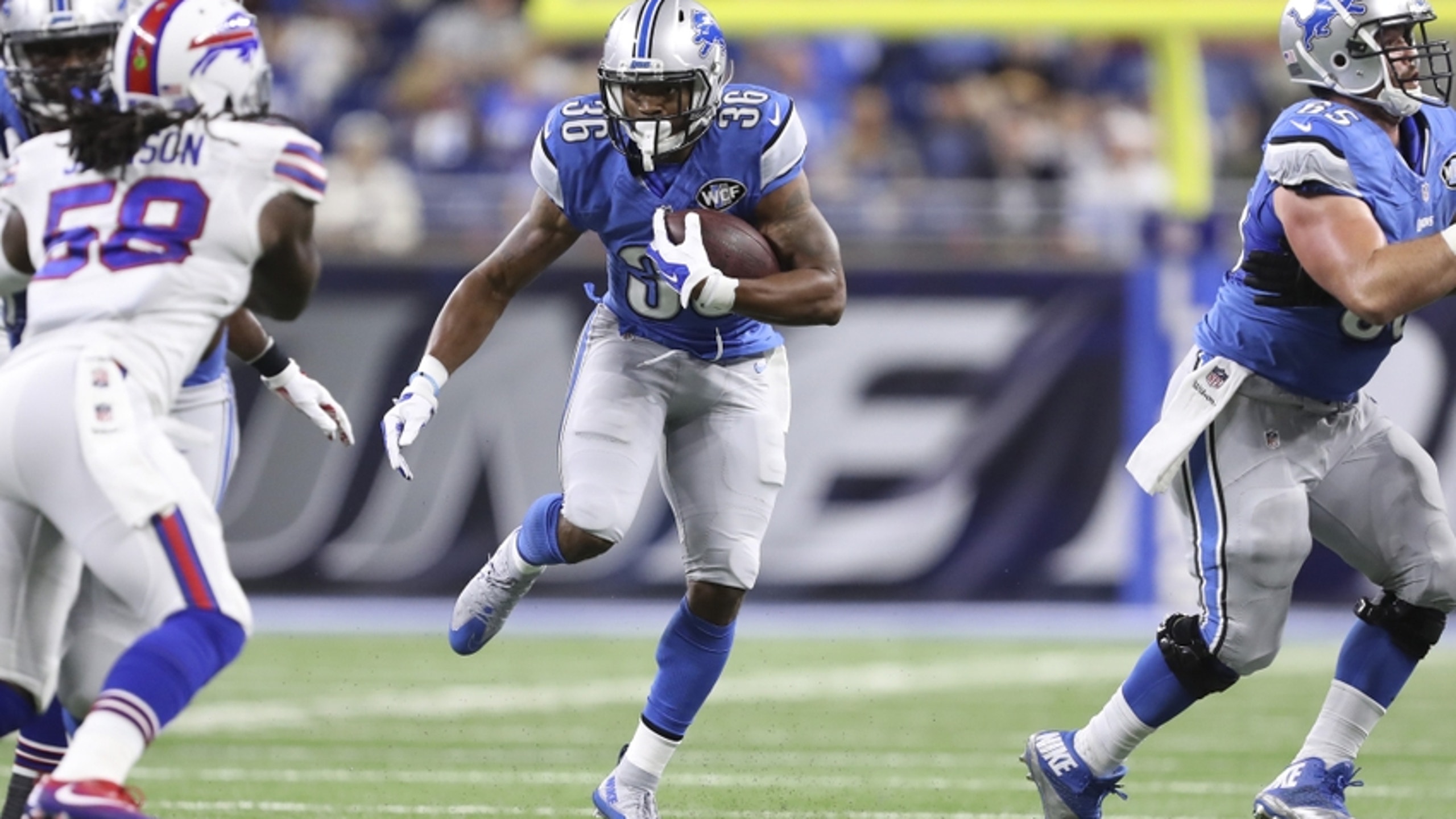 Lions' Dwayne Washington could be next fantasy football star
BY foxsports • June 30, 2017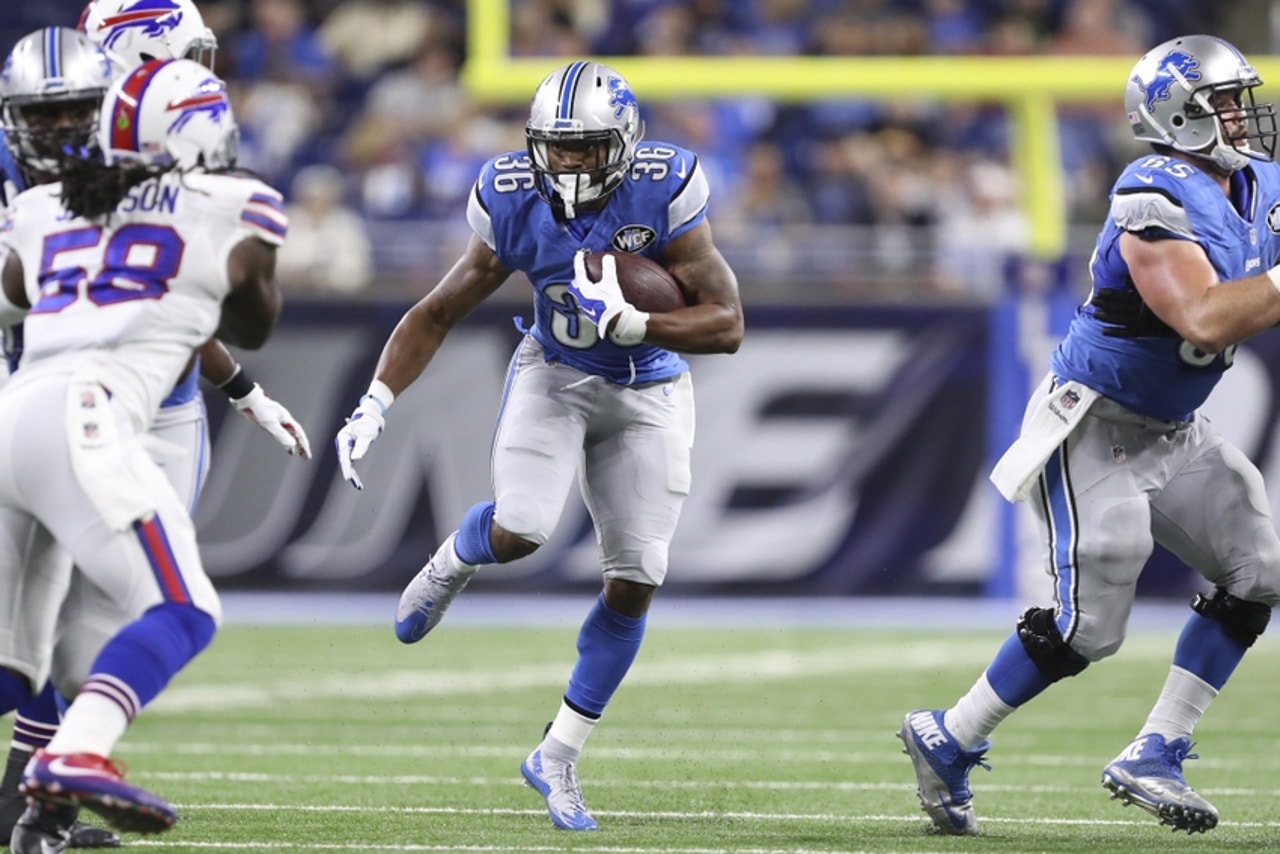 You may want to add Detroit's rookie running back before it's too late
Following Ameer Abdullah's potential season-ending foot injury, Theo Riddick owners in fantasy football collectively shouted out in glee.
And with good reason. Riddick had a monster Week 1 against the Colts, and while he cooled off in Week 2 against the Titans, Lions coach Jim Caldwell pegged him as the "lead guy going forward in wake of the Abdullah injury. It's conceivable that Riddick will get more rushes and take on an even larger role in the passing game, absorbing most of the targets that were going Abdullah's way.
It is also conceivable, however, that despite the starting running back title, Riddick's role may not change very much at all. He is slight in size at 5-9 and 201 pounds, and the Lions should be cautious with his workload now that Abdullah, who the team appeared to view as an interchangeable piece, is out of the picture.
That's where seventh-round rookie Dwayne Washington comes in.
Forgive me for burying the lead, but the Riddick situation provides important context for Washington's role going forward. Riddick is not going to be a workhorse and will need help carrying the mail for Detroit, even on a team that plans on passing a whole lot this season with Matthew Stafford.
More NFL coverage from FanSided
Each team's best draft pick of all-time
Heisman winners with best NFL careers
30 best NFL coaches of all-time
So who is Dwayne Washington? It appears as if the fantasy football community is still waiting to find out. Despite the hype surrounding him as a waiver pick, aided by the long-term prognosis on Abdullah, Washington is still available in roughly 80 percent of fantasy leagues. By comparison, another one of the week's top RB pickups, Jerick McKinnon, is owned in about 65 percent of leagues.
While McKinnon has been blessed with a starter tag, he still has to deal with Matt Asiata for touches in what could be a split backfield in Minnesota, similar to Detroit. Yet the ownership gap between McKinnon and Washington exists. Here are some reasons the rookie should be stashed in more than 20 percent of leagues.
The next David Johnson?
Did that name get your attention? Though it would. While Johnson, already a fantasy star and an utter joy to watch, was a third round pick out of Northern Iowa and Washington was only a 7th rounder out of (wait for it) Washington, the two guys have some intriguing similarities.
First off, their combine numbers are quite comparable. Washington measured only an inch taller (6-2) and two pounds heavier (226 pounds) than Johnson, and their drill results are pretty close too. In fact, Washington ran a faster 40-yard-dash, 4.44 seconds to Johnson's 4.5.
Mandatory Credit: Joe Camporeale-USA TODAY Sports
A big difference is Johnson was far more productive at Northern Iowa, as Washington was plagued by fumbling issues and injuries in college. He faced far greater competition in the Pac-12 though, and clearly showed something on tape that caused Detroit to draft a player projected to go undrafted.
Both Johnson and Washington are also converted receivers, which so far has worked brilliantly for Johnson as an all-around threat. Washington has a similar knack for not just catching screen passes, but grabbing contested balls downfield. The rare ability has helped Johnson become an almost every-down back this season, but so has his elite blocking, which Washington still needs to prove on the pro level.
One of the coolest comparisons between the two is that they both have an NFL return touchdown on their resume. Granted, Washington's was in the preseason (Johnson in Week 1 of the 2015 regular season), but his lateral movement and speed are clearly on display in the 96-yard score.
Role on the offense
This was discussed a little above, but Washington already had one clear thing going for him before the Abdullah injury, the role of the team's goal-line back. He will add to that roughly 10-12 more carries, however, the exact amount is unknown at this point. What is important is that a guy who was already a fringe player to own for touchdowns is now going to get a sizeable surge in total touches to show what he is capable of.
Mandatory Credit: Mike Carter-USA TODAY Sports
The Washington doubters will point out that Detroit is a pass-heavy team and carries will be hard to come by for an early down back. That may be true, but what is also true is that Detroit has played a lot better on offense since Jim Bob Cooter took over late last season. A better offense means more goal-line chances, and it also means more leads, which could allow Washington to ice out games as a closer back, a role that Riddick is clearly not geared to handle.
And don't forget, Washington is a converted receiver. While many had him pegged as a short-yardage back, as it was his role going into the season, he is fully capable of handling passing work and can reel in 30-plus catches this season. His route running and ability with the ball in space can make those receptions all the more valuable and add to his total yardage.
Detroit's upcoming schedule
Finally, while Washington is not a highly recommended play in Week 3, due to the uncertainty of his role and the imposing matchup with Green Bay, the season schedule is pretty damn good. The Lions face the sieve-like defenses of the AFC South and (to a lesser extent, but still not very good) NFC East. Add to that, two divisional matchups against the injury-ravaged Bears and an all-systems-go date with the horrific Saints defense in Week 11.
In conclusion, is Washington definitely going to be this year's David Johnson? No. Is he definitely going to be a fantasy asset? Honestly, the answer to that is no too. But when making speculative waiver wire pickups, one should not worry what is definite, but what is possible. Washington carries a sizable amount of upside for all of the reasons mentioned above.
The fear in taking a wait-and-see approach is it will cost you FAAB money or a high waiver claim to get him if you hold out until after the weekend. While it's not likely he blows up at Lambeau in Week 3, what if he does and scores two goal-line touchdowns? The point is you need to be ahead of the curve.
Fantasy analysts often say this guy "doesn't need to be 100 percent owned." And the truth is, if a person in every league owned Washington, he wouldn't be 100 percent owned, he'd be owned by 10 to 15 percent of the savviest fantasy players. Do yourself a favor and be in that 10-15 percent before it's too late.
More from FanSided
This article originally appeared on
---
---