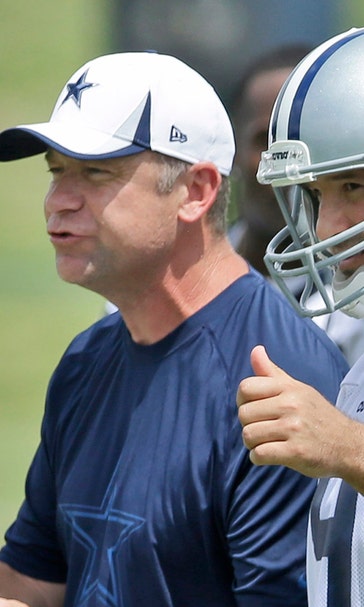 Linehan brings a different perspective as Cowboys' new play-caller
September 4, 2014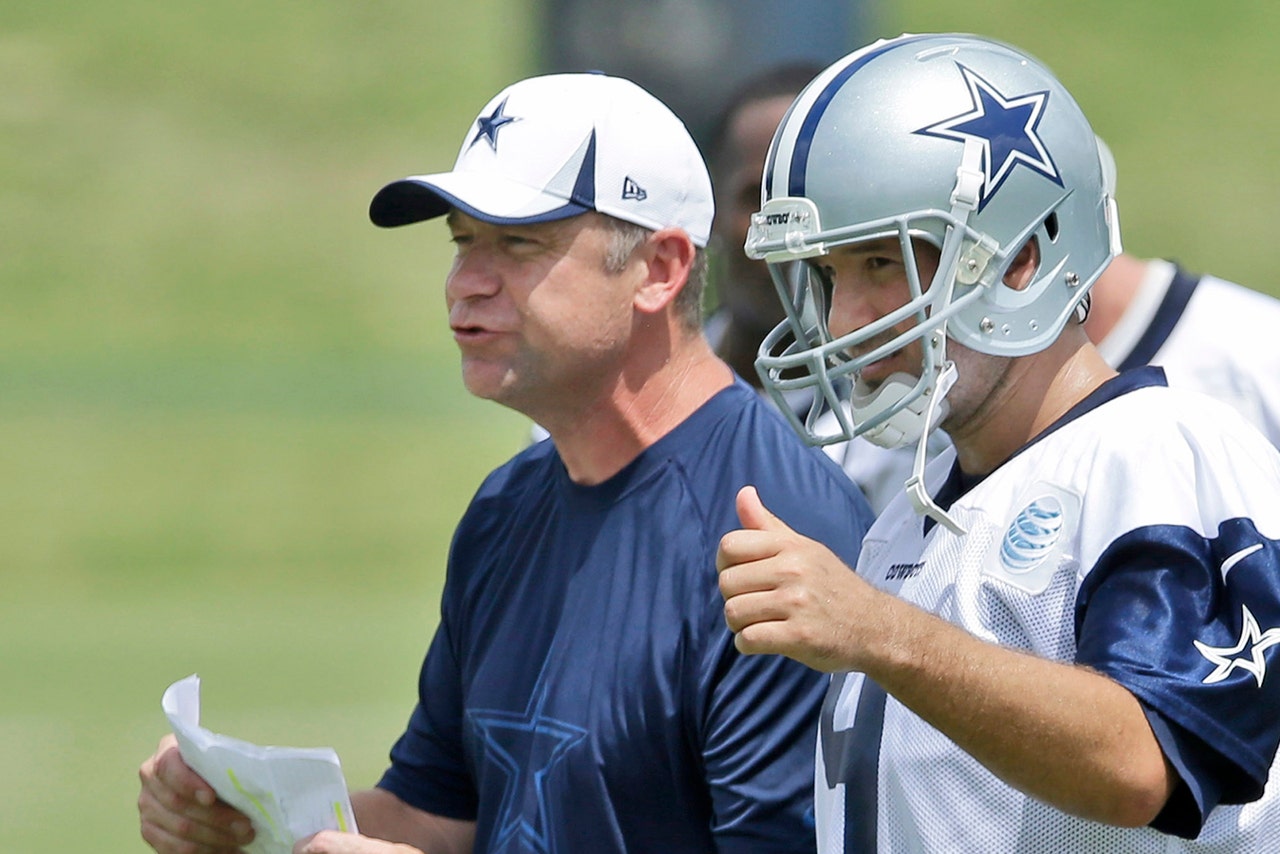 IRVING, Texas -- New Cowboys play-caller Scott Linehan was brought in to smooth over what had become a dysfunctional relationship with the offense last season.
In 2013, owner Jerry Jones forced head coach Jason Garrett to give up play-calling duties. Offensive coordinator/offensive line coach Bill Callahan was handed the play-calling reins, although it took Garrett seemingly forever to acknowledge the change.
However, by season's end it looked like Garrett gone back to calling plays again as the Cowboys offense struggled to make up for a leaky defense.
Linehan was brought in during the offseason to give Garrett a play-caller with whom he had worked with before and shared similar offensive philosophies.
The first look at a Linehan-called game will be Sunday when the Cowboys open the season against the San Francisco 49ers.
Linehan downplayed how big his role will be when he met with reporters Thursday at Valley Ranch.
"Just be an asset, along with everybody else on this team," Linehan said. "You know, do my job. There's a bunch of other guys that have jobs to do as well, do it together and have fun doing it and win games. That's the whole approach. There's no real, true formula but that's certainly our intention and putting ourselves in a po-sition to get to our goals, which are obvious."
FOX SPORTS DAILY
COWBOYS EDITION
Cowboys News To Your Inbox!
*By clicking "SUBSCRIBE", you have read and agreed to the Fox Sports Privacy Policy and Terms of Use.
It's also become obvious that Linehan has a good working relationship with quarterback Tony Romo. Jones has gone so far as to say that Linehan will make Romo a better quarterback this season.
"Tony's easy to get along with," Linehan said. "He' s a great person, he's a great professional, so it's not hard. This is too tough of a game if you can't have the open dialogue between coaches and players, and players and players, and coaches and coaches. Here, it's a great environment and has been pretty much everywhere I've been, so I've never had any issue with anybody I've coached."
It should also help that Linehan will call plays from the sideline, which should give him a better feel for what Romo is seeing.
Callahan called plays from the coaching booth, which works for some play-callers because they can get a bird's-eye view of the defense. Linehan would rather see eye-to-eye with his quarterback.
"The great thing about him [Romo] is he's got all this experience to go along with his ability, and the whole grasp he has of this team and all that stuff," Linehan said. "I learn things from him, too, as far as what they do and how they do it, and how he plays and what he's comfortable with. I think that's important, I think you've got to be on the same page to have success, whether it's the quarterback and his coach or any other position."
Follow Keith Whitmire on Twitter: @Keith_Whitmire
---