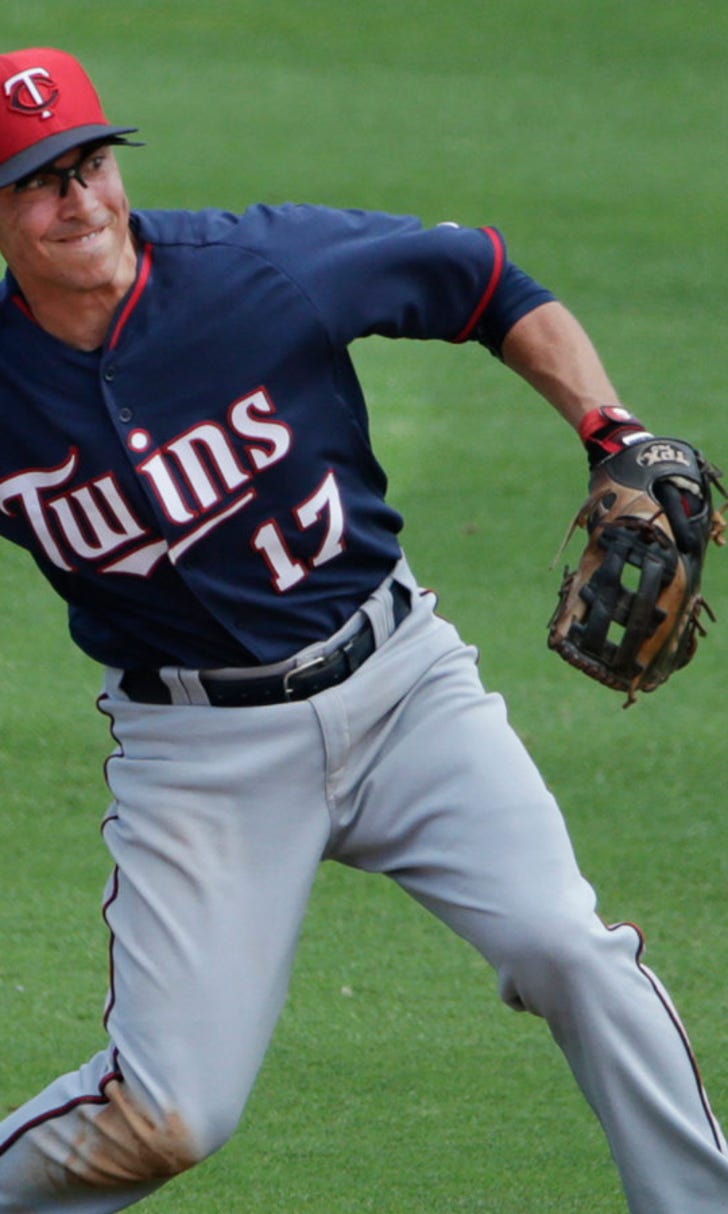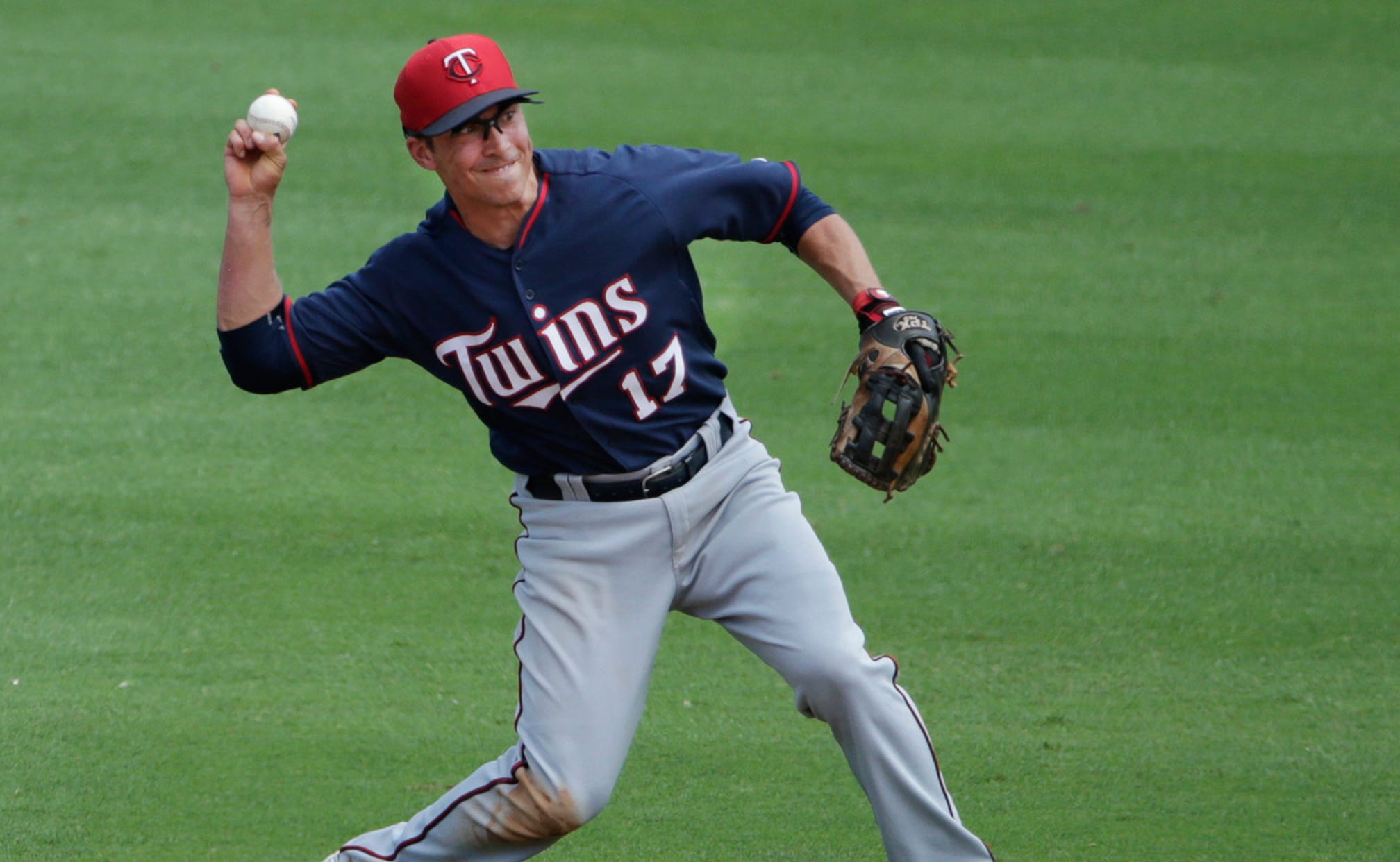 Like mentor Carroll, Twins utility-player Bernier embraces his role
BY foxsports • May 11, 2015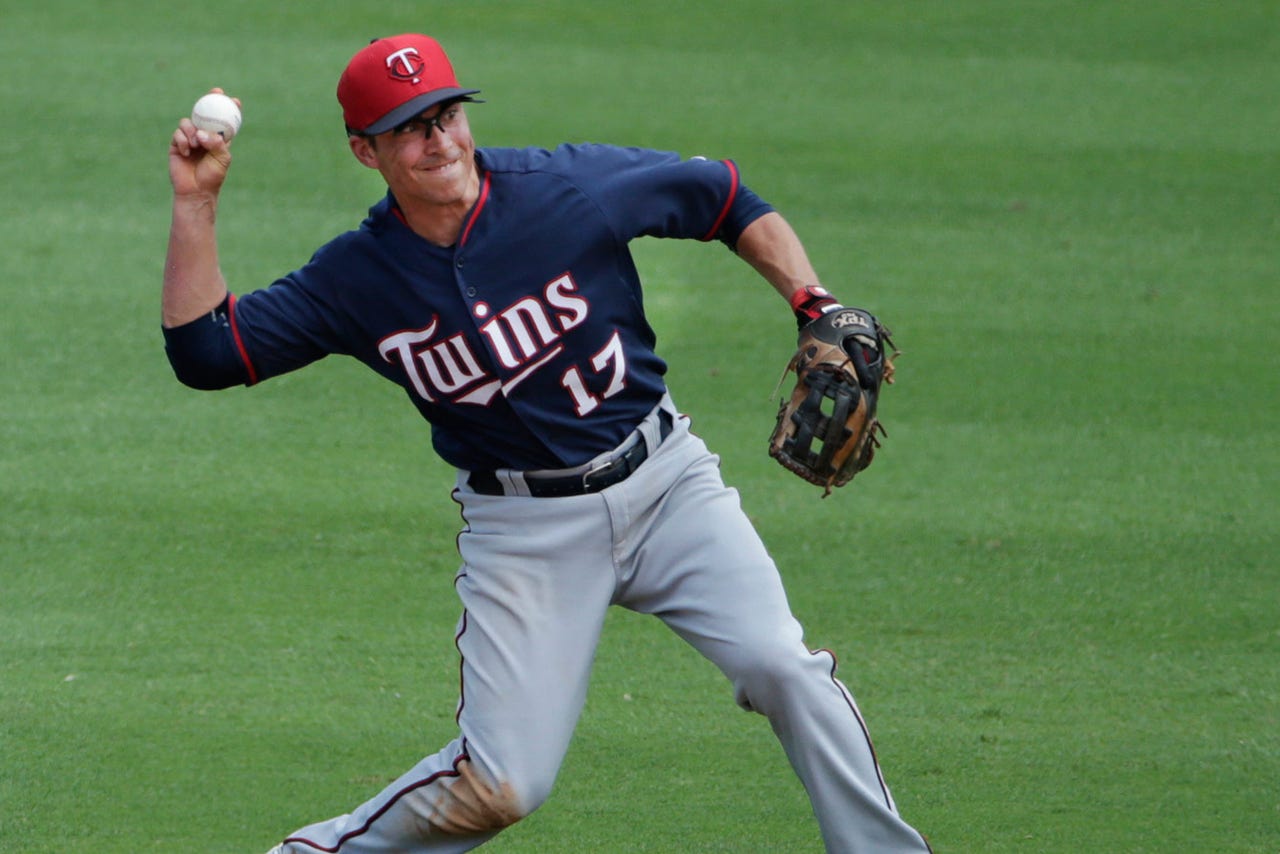 When Doug Bernier made his Minnesota Twins debut in 2013, he rejoined one of his baseball mentors -- and someone whose career has mirrored Bernier's in many ways.
That teammate was Jamey Carroll, who spent 2012 and most of 2013 with the Twins before he was dealt to Kansas City late in the year. The 2013 season was Carroll's 12th and final year in the big leagues at the age of 39.
Carroll didn't debut in the majors until he was 28, relatively old for a first-time call-up. After many years in the minor leagues, Bernier was also 28 when the Colorado Rockies called him up for two games in 2008. When Bernier took the field for the first time as a big leaguer, Carroll -- who was with the Rockies the previous two seasons -- was in the other dugout with the Cleveland Indians. It was in 2006 and 2007 with the Rockies organization that Bernier really got to know Carroll, who gave Bernier pointers on how to survive as a utility player.
"He said early on in his career, he would be frustrated. He might not get a hit or something, or even have a really good day but just get frustrated if he wasn't in there the next day," Bernier said. "Early on, he was like, 'Hey, your role as a utility guy, you've got to hold the fort down. Go in, play for someone, give them the day off and then you might find it three, four, five days down the road. But you've just got to accept that role.'
"Kind of being in that role almost all my life, even in the minor leagues a lot, I really listened to that. I think it made me a much more patient player."
In Bernier's limited major league experience -- 44 total games in four different seasons -- he's served exclusively as a utility player. Since getting called up by the Twins this season he's played just twice, but saw action at both second base and third base.
That role isn't something Bernier is unfamiliar with. In his first 13 minor-league seasons he played more than 100 games in a year just three times. Though most comfortable at shortstop, Bernier has played all four infield positions at one point or another, and even has even played 18 games in the corner outfield spots.
Heck, as a true jack-of-all-trades, Bernier has even pitched in two minor-league games -- 1 1/3 innings pitched, with a home run allowed and a strikeout to his name.
Because of his years as a minor-league utility player, playing sparingly up in the majors doesn't faze Bernier.
"It's kind of strange because I feel like there's a lot of guys that play every day in the minor leagues and then they get to the big leagues and that's kind of their role at that point," Bernier said of being a utility player. "But I've kind of always had that role, even in the minor leagues. I've had times where I've played extended periods of time, but I guess up until the last couple years it's been play a couple days, have a couple days off, day here, day there. So that was something I feel like I've had years of time to kind of work through."
Bernier's career numbers won't jump off the back of his baseball card. He's a lifetime .246 hitter in the minor leagues with 30 home runs in 14 seasons, and he's just 14 for 67 in his limited major-league experience. But despite that, Bernier's work ethic and attention to detail -- both traits he learned from Carroll -- have impressed Twins manager Paul Molitor and general manager Terry Ryan.
"Dougie's just one of those guys that he's a joy to have on your team," Molitor said. "He's one of the most professional people you'd want to have around in terms of preparation, attitude, energy, positivity, all those intangibles. But the guy can play."
Molitor added that he could see Bernier in a coaching role some day when his playing career ends, something the 34-year-old Bernier isn't quite ready to think about yet. Ryan echoed that sentiment when asked about the Twins' veteran utility man.
"A lot of people would bring up the name of Jamey Carroll when they talk about Doug Bernier," Ryan said. "I would say that Doug's in the same mold as Jamey.  He's a baseball rat. He's had to earn everything that he's ever (had).
"He's played all over. He's played at every level. He knows what it takes. He's got a tremendous work ethic, all that stuff."
For now, Bernier is enjoying being back up in the majors, although he knows that time might be fleeting. It is, however, the earliest in a year he's been up in the majors during his four stints with big-league clubs. He was promoted back on May 5 when infielder Eduardo Nunez, another utility player, went on the disabled list. In the past, Bernier was a late-season call-up.
There's a chance Bernier might bounce back and forth between the majors and minors again this season and will be asked to bring several different gloves with him each time. It's not anything unfamiliar to him, nor was it to his mentor, Carroll.
"Everyone has their own preparation. But it is a little different when you're dealing with multiple positions. I know a ground ball's a ground ball, but sometimes just seeing it from a different angle can make it tough," Bernier said. "It's just different preparation. I wouldn't say you prepare harder or more. It's just different. That was something I picked up from (Jamey) as well."
Follow Tyler Mason on Twitter
---