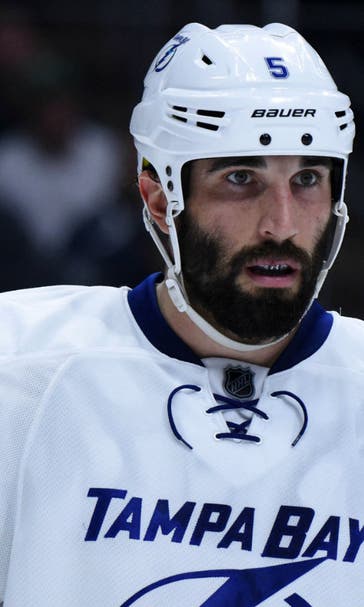 Lightning's Jason Garrison targets next week for return to lineup
April 18, 2015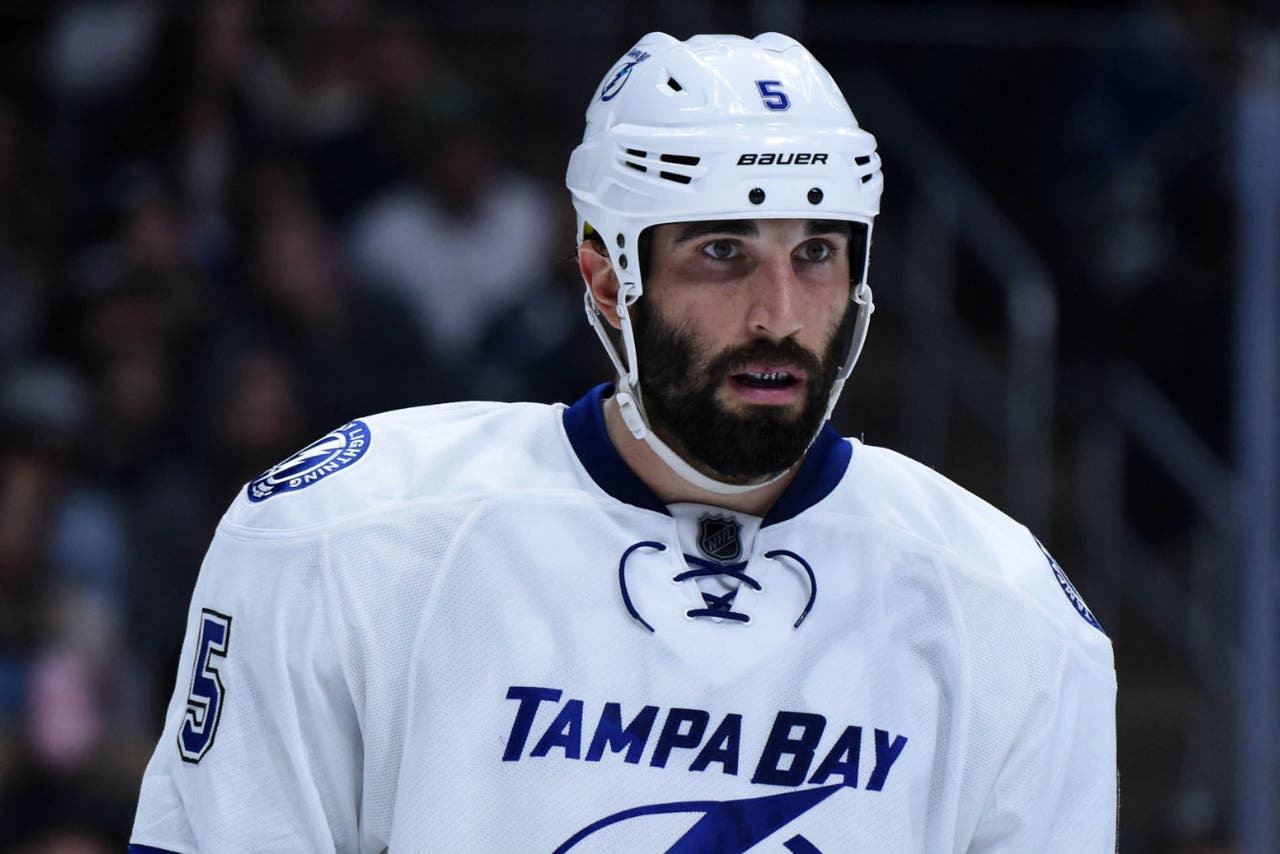 BRANDON, Fla. -- Defenseman Jason Garrison is progressing in his recovery from an upper-body injury, but he's still expected to be absent when the Tampa Bay Lightning host the Detroit Red Wings in Game 2 of their Eastern Conference quarterfinals series on Saturday afternoon.
Garrison, 30, said he has targeted a possible return for early next week. Games 3 and 4 will be held in Detroit on Tuesday and Thursday.
"I'm feeling good," Garrison said Friday. "I think every day is a bit better than the last. So it has been good. So I think I'm on pace for kind of what I was told at the beginning. And over the last few days, I think my strides have been a lot more significant than the first week and a half. So I'm feeling good. And hopefully, it's sooner than later."
Garrison hasn't played for Tampa Bay since sustaining the injury on March 28 against the Red Wings at Joe Louis Arena, where winger Justin Abdelkader hit him into the boards from behind. Garrison has practiced without a red no-contact jersey in recent sessions with the Lightning, and though coach Jon Cooper called the veteran a "no-go" for Saturday, Cooper said Garrison is improving.
"Not a lot of body stuff going on," Garrison said. "But the trainers are kind of putting me in those positions away from practice, and it has been good. So I've just got to try to mimic as much as I can in a practice."
Garrison has 26 assists and 30 points in 70 games this season.
"It's hard to say an exact date," Garrison said of his return. "But I think next week is definitely a good goal to have."
You can follow Andrew Astleford on Twitter @aastleford or email him at aastleford@gmail.com.
---