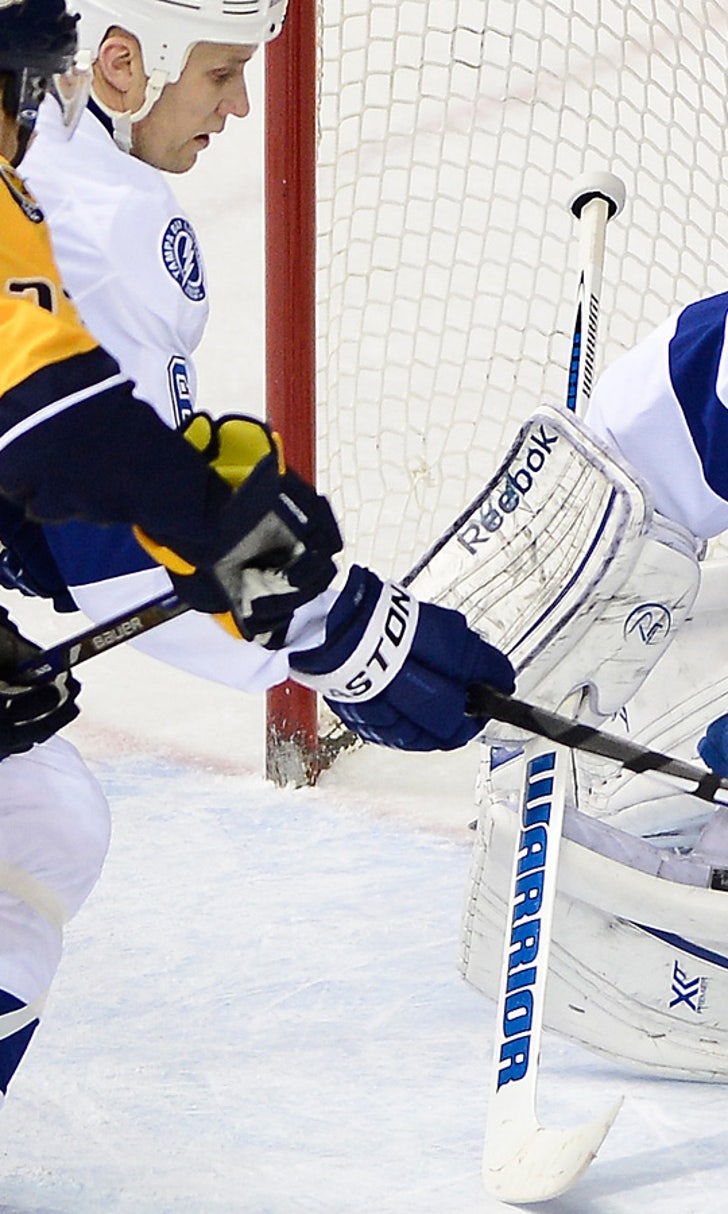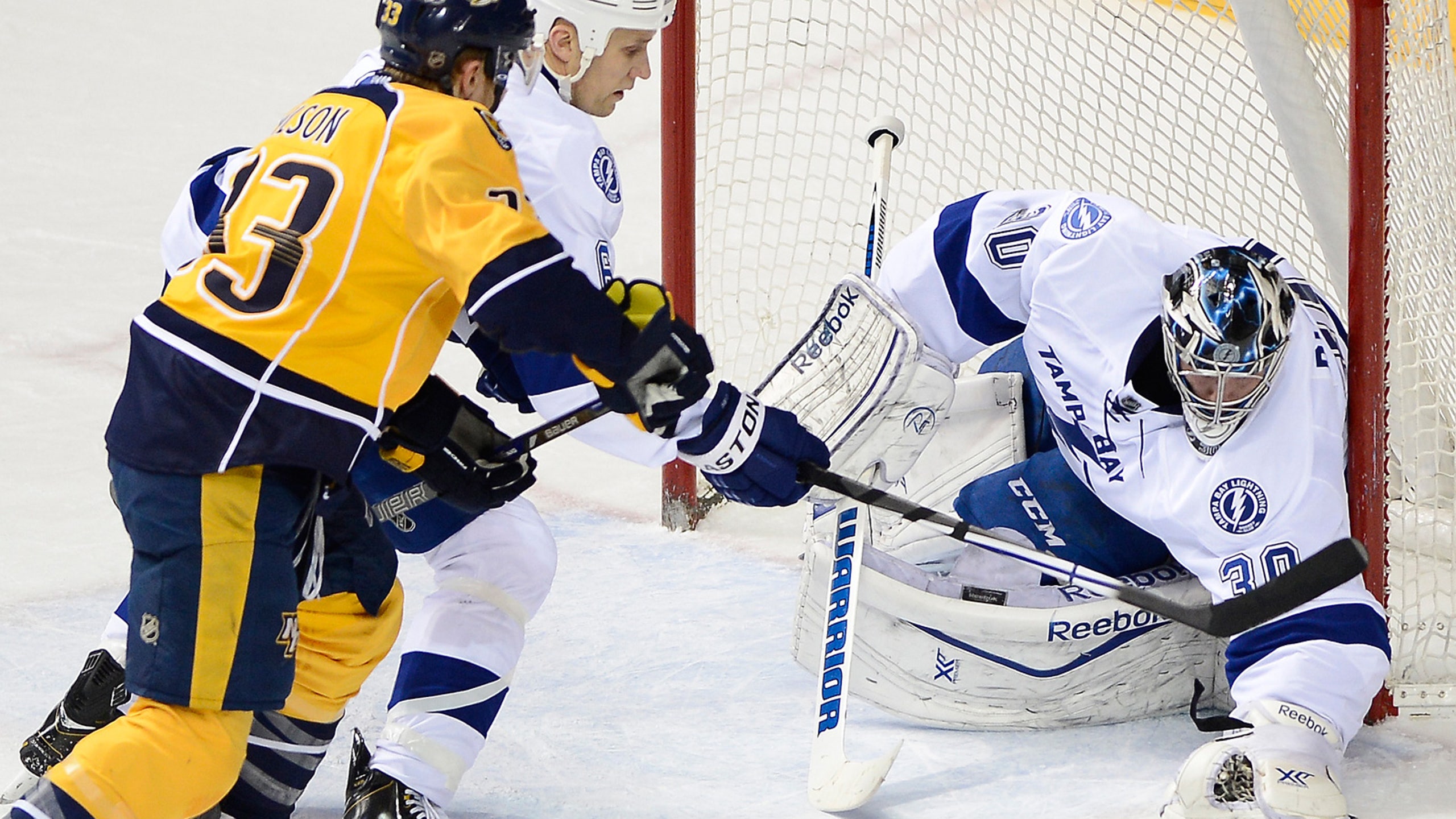 Lightning at Stars game preview
BY foxsports • February 28, 2014
TIME: Saturday at 3 p.m.
TV: Sun Sports
While the Dallas Stars seem poised to continue their pre-Olympic break surge, the Tampa Bay Lightning are looking to climb out of the rut they fell into prior to the time off.
The Stars can match a season high with their third consecutive victory Saturday against the Lightning.
Dallas (28-21-10) carried a 6-1-2 stretch into the break and returned to play with a 4-1 home victory over Carolina on Thursday. Canadian Olympic gold medalist Jamie Benn scored a short-handed goal and added two assists while Kari Lehtonen made 29 saves.
In pursuit of their first playoff appearance in six seasons, the Stars have recorded at least one point in six straight contests.
''It's the situation we want to be in,'' Benn told the Stars' official website. ''We don't want to be looking at the scoreboards after games and hoping teams lose or hoping teams win. It's up to us in here to put ourselves in a good situation.''
Dallas has given itself a chance to do so by posting a 31-13 goal advantage over the last 10 games. Though the Stars are 1 for 23 on the power play in six contests, they've killed 28 of 32 penalties over the last 10, and Lehtonen has a 1.45 goals-against average while winning six of nine.
It also helps having a player like Benn -- second on the team with 54 points -- killing penalties we needed.
''He just keeps proving every game and every day that he's one of the best players in the world,'' teammate Brenden Dillon said about Benn, who scored in Canada's 1-0 Olympic semifinal victory over the United States and has six goals and eight assists in the Stars' last 10.
''I think after the Olympics everybody knows that. He just keeps getting better and better.''
Tampa Bay (33-21-5) is in a tight battle for one of the three Atlantic Division playoff spots as well as a wild-card spot, but it needs to play better to remain in the thick of those races. The Lightning won twice in six games leading into the break and blew a 2-0 first-period lead in a 3-2 loss at Nashville on Thursday.
Benn's Olympic teammate Martin St. Louis snapped a nine-game goal drought with both scores for the Lightning, who managed seven shots over the final two periods to equal a season low with 16 in the game.
''I love this team -- we have a special group of guys in there, and I'm just really shocked (the way they played Thursday),'' coach Jon Cooper told the NHL's official website. ''We've worked hard all year to put ourselves in the position we wanted to be in all along. We wanted to be in the conversation in March and April, and you can't let games like this slip through your fingers.''
Awaiting next week's possible return of star Steven Stamkos from a broken leg suffered Nov. 11, Tampa Bay has been held to one or two goals four times in the last five games.
The Lightning have won two in a row against the Stars while earning at least a point in six straight matchups.
---