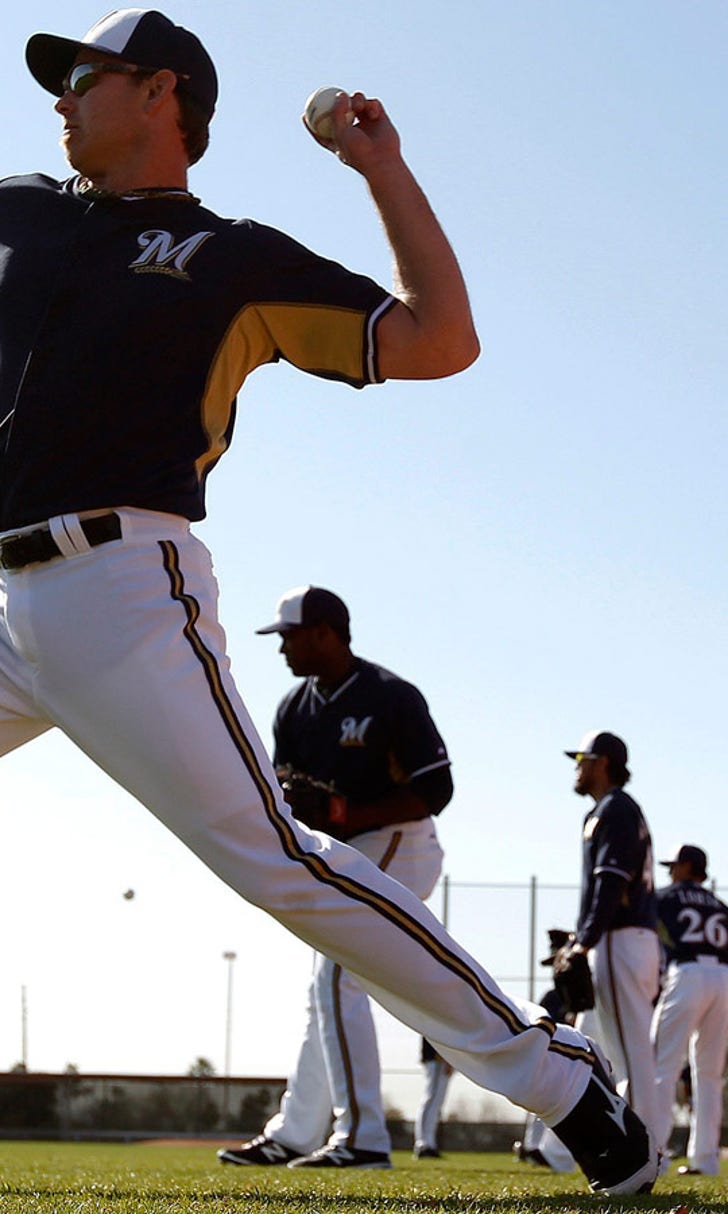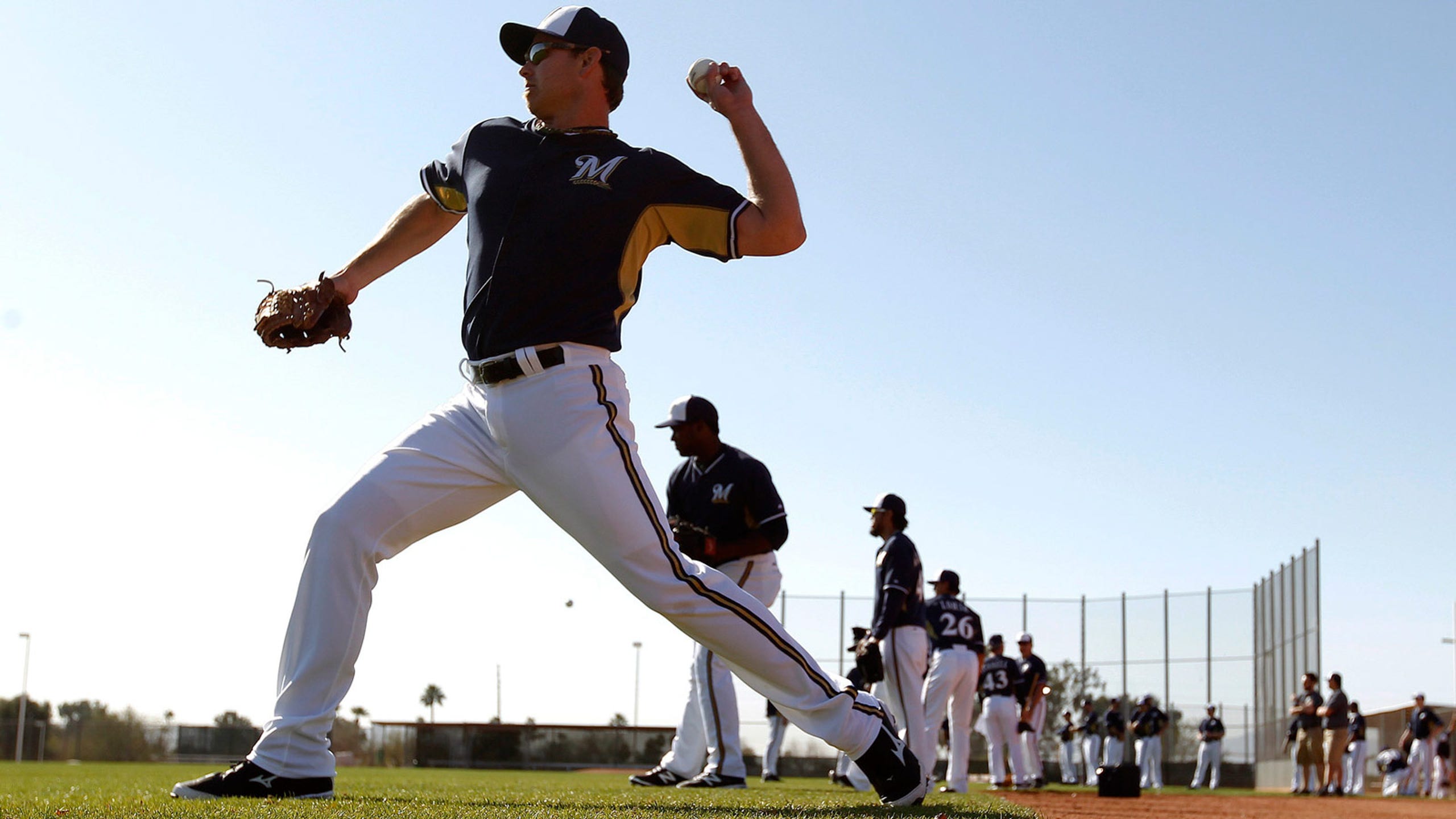 Lefty reliever Duke doing everything to win a job
BY foxsports • February 26, 2014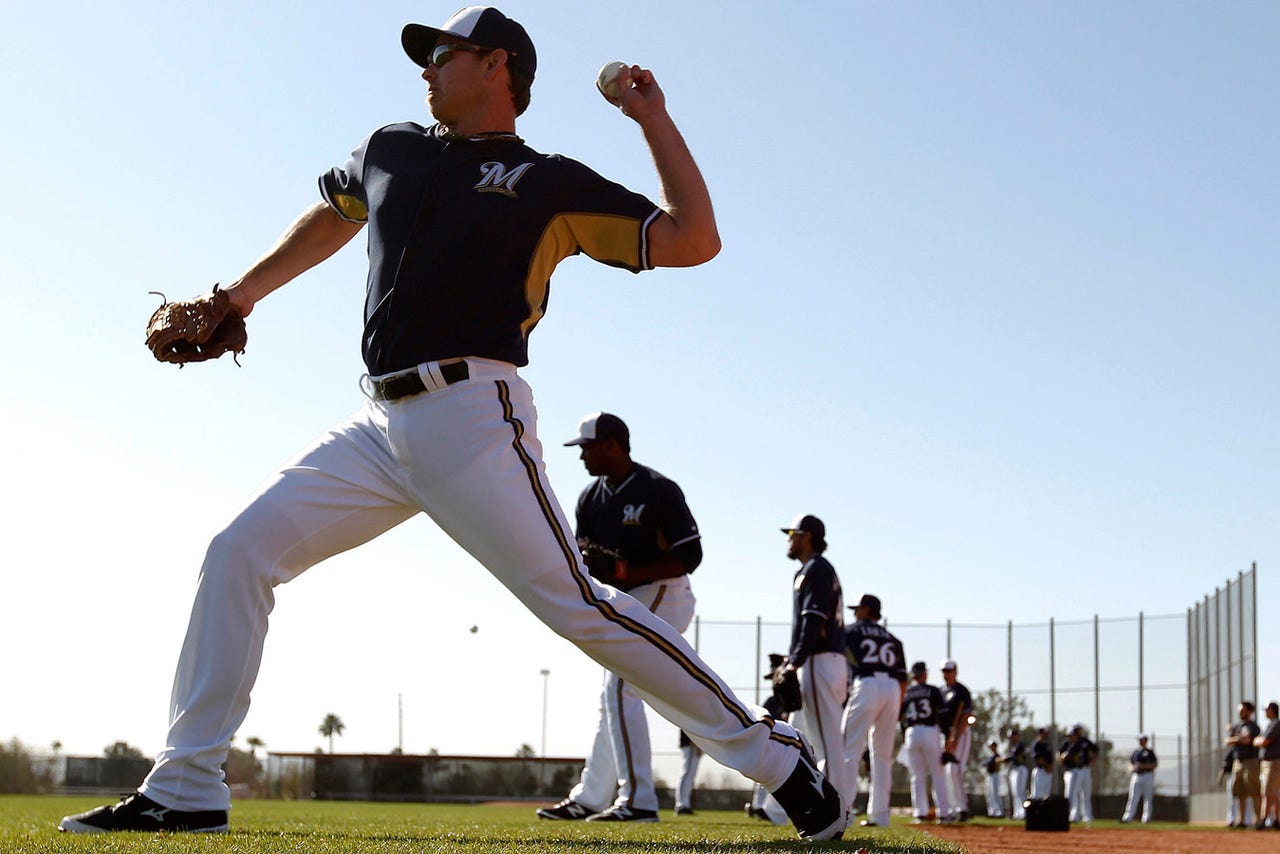 PHOENIX -- It doesn't take much for the career of a pitcher to be derailed. A couple of injuries mixed with some struggles and a former All-Star could be competing to stay in baseball just a few years later.
Such is the case of Zach Duke.
Almost five years removed from making the National League All-Star team in 2009, Duke is a non-roster invitee in Brewers camp trying to earn a spot in the bullpen.
"If you don't bounce back, the game will forget about you real quick," Duke said. "You then find you don't have job opportunities. This game is all about performance and if you are getting the job done. If you can't get the job done for too long of a time period, you don't get the opportunity to do it anymore."
Duke was about to be forgotten last season when he was released in June after posting an 8.71 ERA in 20 2/3 innings with the Nationals. The 30-year-old signed with Cincinnati just three days later and went to Triple-A.
After going 2-0 with a 1.30 ERA in 26 relief appearances for Louisville,  the Reds recalled Duke in late August. He knew it could have been his final chance to prove he could still pitch at the big league level. The left-hander took advantage of his opportunity, allowing just one earned run (0.84 ERA) over 14 games with the Reds.
The only run Duke allowed with Cincinnati came on a walk-off home run by Sean Halton at Miller Park on Sept. 15.
"My time with the Nationals wasn't good," Duke said. "I had to figure some things out to get back to the big-league level. I feel like I was able to do that. I tried to take the positives from the end of last season and try to build on them this offseason."
Doing his homework while sifting through various offers this off season, Duke noticed a lack of lefties on Milwaukee's roster. He sensed an opportunity and signed a minor-league deal with the team.
Duke is one of a handful of guys likely competing for two open spots in the bullpen. A third spot may be vacant at the beginning of the season if left-hander Tom Gorzelanny is not fully recovered from offseason shoulder surgery.
Michael Gonzalez served as Milwaukee's left-handed specialist last season, but he's no longer with the team. Gorzelanny or Will Smith won't be used as a specialist, leaving the door open for Duke if that's the route the Brewers choose to take.
"My mindset is to come here and do everything I can to win a job," Duke said. "There's stiff competition for certain, but I feel if I do what I'm capable of, things will shake out the way they should."
According to Fangraphs.com, Duke's two-seam fastball averaged at 88.5 miles per hour last season, while his four-seam fastball had an 87.1-mph average. He's not overpowering but has impressed manager Ron Roenicke in his early live batting practice sessions at Maryvale Baseball Park.
"He's got better stuff than you think he does," Roenicke said. "It's really live. He's got good movement, he's got a real nice breaking ball. So he's doing what he can to show us pretty early on what's going on. But I don't want to make any evaluations when we're this early."
Coming up as a starting pitcher with Pittsburgh in 2005, Duke went 8-2 with a 1.81 ERA in 14 starts as a rookie. He made 34 starts the following season before left elbow tendonitis and irritation of the ulnar collateral ligament cost him most of 2007.
Duke was named to the National League All-Star team in 2009 after going 8-8 with a 3.29 ERA in 18 starts before the break. He couldn't match the success in the second half and struggled to a 5.72 ERA in 29 starts in 2010.
Traded to Arizona in the offseason, Duke broke his left hand and started 2011 on the disabled list. He became a reliever with the Diamondbacks and has made just one start since 2012.
"There's a workload difference," Duke said of preparing in spring training as a reliever. "You get more used to throwing every day and being ready for the game every day. You figure out a routine that is more conducive to being ready every day as opposed to every fifth day."
Regardless if he makes the roster with the Brewers, Duke understands how important this spring training and exhibition season is to him. If he pitches well and is left off the Opening Day roster, other teams may come calling.
He just doesn't want to become another player left behind by the game they love.
"There's always people watching," Duke said. "There's always scouts or front-office executives in the stands. If you are not playing for the team you're on currently you are trying to impress somebody out there just to try to stay around the game as long as possible. I know for me, there's nothing else I'd rather be doing."
Follow Andrew Gruman on Twitter
---