LeBron on Manziel: Hopefully he'll bring some great moments back to Cleveland
BY Lindsey Foltin • May 10, 2014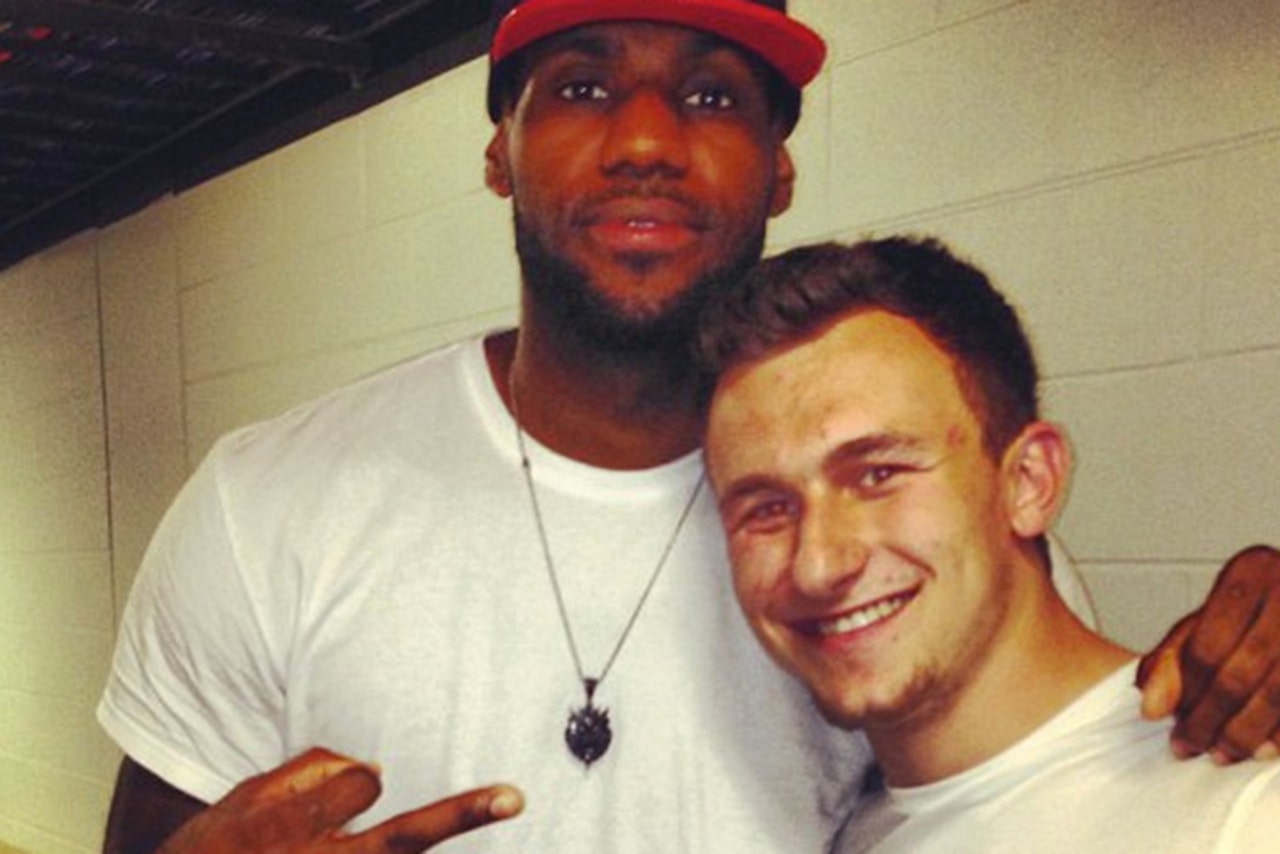 On Friday morning, fans scrambled to get their hands on Cleveland Browns Johnny Manziel jerseys.
As a man with many connections and a good friend of Johnny Football's, the Miami Heat superstar sported his brown and orange Manziel jersey on the team flight to New York on Friday.
The friendship between Manziel and James began to develop during the quarterback's final season at Texas A&M. It eventually blossomed into a business relationship when Manziel signed on with LeBron's marketing firm, LRMR, in January.
As a Cowboys fan, James was hoping Manziel would be drafted by Dallas, but said he wouldn't be surprised to see him go to the Browns. Now that it's become a reality, the former Cavaliers superstar said he hopes Manziel can bring success to long-suffering Browns fans.
"After I saw he didn't go to Dallas, I figured he'd go to Cleveland," James told Brian Windhorst of ESPN. "He's a smart kid and he relishes the opportunity to hopefully bring some great moments back to Cleveland as far as the football team."
James said he's looking forward to watching Manziel fight for the job of Browns starting quarterback.
"It's exciting, he's going to get the opportunity to compete for the starting job so it's exciting for us, our family and his family," James said "He's been in pressure situations for a long time, that shouldn't change now because he's starting his NFL [career]."
"It's possible [he needs some receivers]," James said. "We're waiting for the [Gordon] ruling, we'll see what happens with that."
---