LeBron James leads Cavaliers over Magic 106-74
BY foxsports • November 24, 2014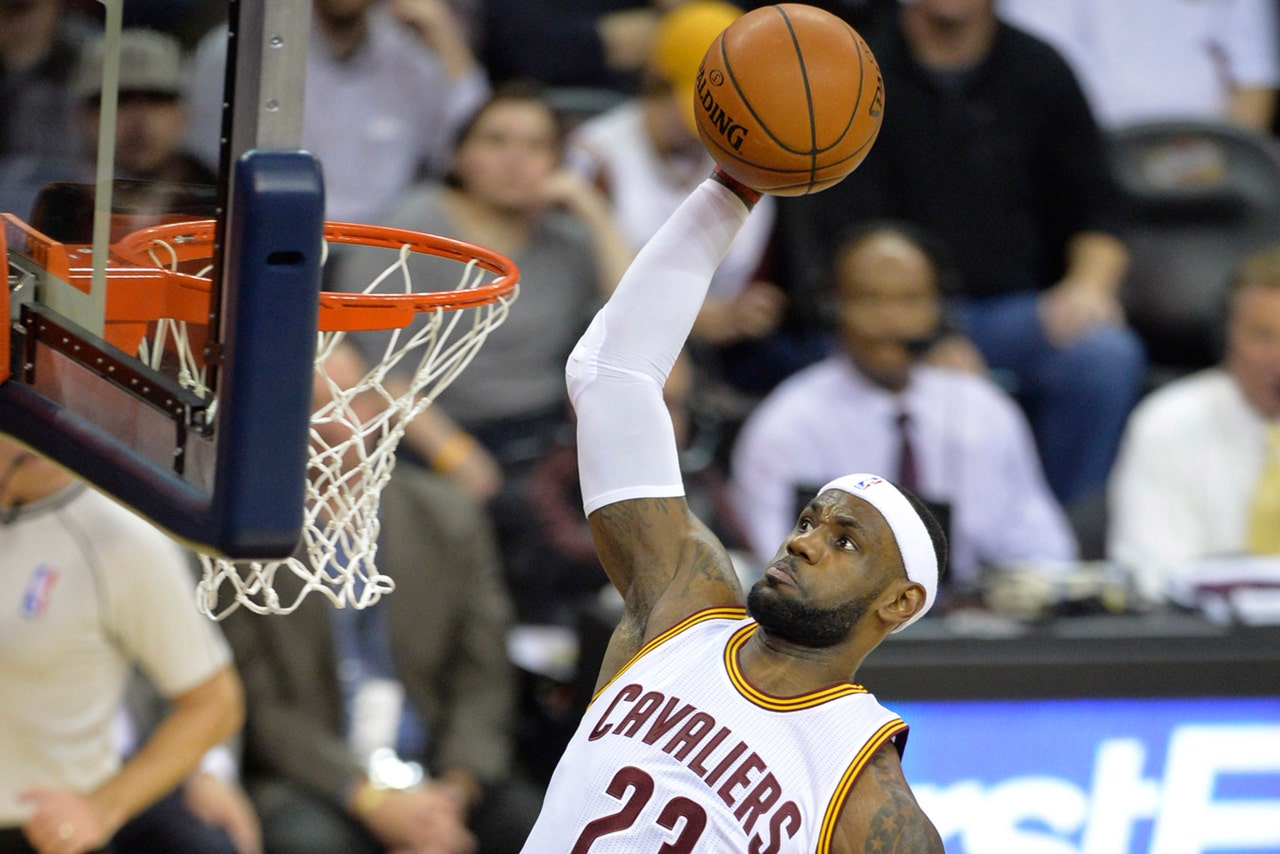 CLEVELAND (AP) -- LeBron James scored 29 points, including 16 in the first quarter, and the Cleveland Cavaliers broke a four-game losing streak with a 106-74 win over the Orlando Magic on Monday night.
After bluntly assessing his own play at Monday's shootaround, saying, "I stink," James took control early and sparked his team to a much-needed comfortable win.
After averaging 18.5 points and shooting 41 percent from the field in the losing streak, James was 9 for 17 from the field Monday and tied a season-high with 11 assists while not playing the fourth quarter.
James hit four shots from the field, including a 3-pointer, made all seven of his free throws and had four assists in the opening period. He finished the first half with 22 points, including a fadeaway jumper from the top of the key to end the second quarter.
Anderson Varejao scored 14 points while Kevin Love and Kyrie Irving each added 12.
Victor Oladipo led the Magic with 22 points while Nikola Vucevic added 18 points and 13 rebounds.
The Cavaliers have won eight consecutive games against Orlando. The 74 points were the fewest the Magic have scored and a season-low allowed by the Cavaliers.
James called the Cavaliers "fragile" following Saturday's loss to Toronto, in which they led by 18 points in the first quarter and lost 110-93. Coach David Blatt agreed with James' point of view when asked about it before Monday's game.
After a day off to think about their issues, the Cavaliers came out firing. Cleveland went ahead for good four minutes into the game, built a 21-point lead in the second quarter and led 56-38 at halftime.
Orlando cut the lead to 12 early in the third, but Varejao hit four mid-range jumpers and a hook shot, and James found Shawn Marion with a baseball pass for a dunk to help Cleveland re-establish control.
James hauled in a long pass from Love and hammered down a dunk to bring the crowd to its feet and move the lead to 72-48.
The Magic, who had won two straight road games, played without forward Tobias Harris, their second-leading scorer and rebounder. He missed his second straight game with a strained right calf.
TIP-INS
Magic: G Elfrid Payton leads all rookies in assists (5.0) and is second in steals (1.33). ... Orlando only has four players that it drafted on its 15-man roster: F's Aaron Gordon and Andrew Nicholson, C Kyle O'Quinn and Oladipo. ... Orlando hasn't won three straight on the road since January of 2012.
Cavaliers: James' biggest quarter of the season is 17 against New Orleans. ... Blatt is considering some lineup changes, but wants to have his team go through a practice before making a decision. The team is scheduled to practice Tuesday. ... Varejao entered the game leading the Eastern Conference with a .574 field goal percentage.
UP NEXT
Magic: Returns home Wednesday to play Golden State.
Cavaliers: Continue a five-game homestand Wednesday against Washington. 
---