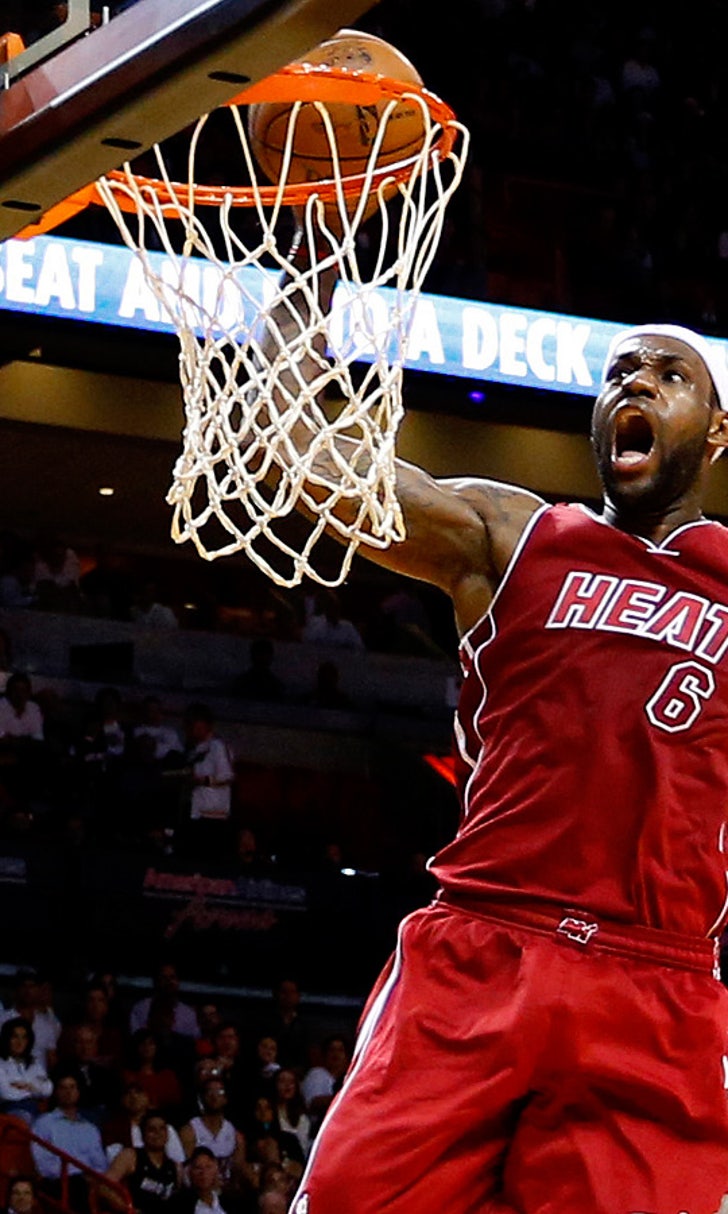 LeBron James adds excitement to routine rout of Jazz
BY foxsports • December 17, 2013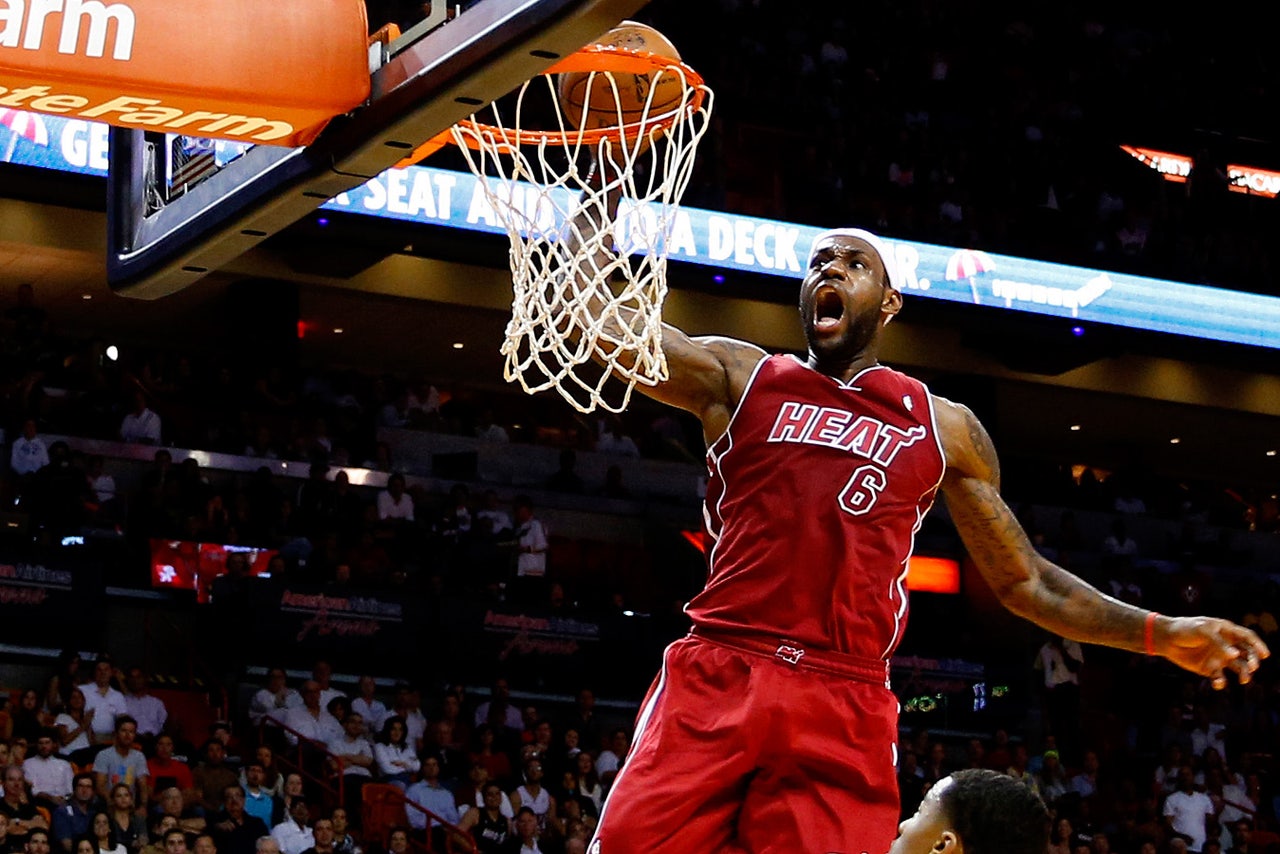 LeBron James participating, however, changes that. Everyone knows a thrilling, remarkable, amazing moment or performance is always possible from the King.
That was the scenario when the Miami Heat defeated the Utah Jazz 117-94 on Monday, two nights before Indiana visits AmericanAirlines Arena for the second meeting in nine days between the Eastern Conference's top two teams.
But before Heat fans turned their attention to the Pacers, they had several things to cheer and discuss courtesy of No. 6.
James finished with 30 points, nine rebounds and nine assists -- the second straight game in which he finished one rebound and one assist shy of his first triple-double this season. He has 36 in his career.
Following Saturday night's win against Cleveland, James joked that he needed the home statisticians to "sprinkle in" a rebound and assist every now and then.
No such luck Monday night.
"They must have seen what I said, so they might not like me right now," James said with a laugh about Miami's stats crew. "I don't know what else I can do."
He then said he remembered a rebound he should have had until Utah's Derrick Favors stole the ball from him, and a potential assist on a Ray Allen shot gone awry.
"Ray had a good look and it didn't go in. I told him about it, so it's not like I'm talking behind his back that he missed," James said. "But whatever, as long as we win, I don't care."
Dwyane Wade, who scored 27 points, was asked how he might feel falling two digits short of a triple-double in consecutive games.
"Nowadays, I'd be happy with the performance," Wade said. "I didn't sign up to get triple-doubles on this team. It's hard enough to get shots."
The near triple-double wasn't the only James storyline against Utah. He twisted his left ankle late in the third and exited with 1:15 remaining in the quarter after noticeably limping for nearly half minute. He returned with 7:02 left in the fourth even though Miami was ahead by 15 points at the time.
"It can't get no worse by playing," he said. "It gets worse when you sit there and you leg gets stiff. I was excited that I could go back out there and make some plays and finish the game off.
"I know in the morning, when I wake up, it's going to be pretty sore."
Chris Bosh, who with James fueled Miami's 36-21 third quarter that gained control of the game, said he wasn't overly concerned after seeing his teammate limp off.
"He does it once a year, so this is his time," said Bosh, who finished with 20 points. "It's usually in December, too. He got that out of the way and we can keep moving on."
Before turning his ankle, James played most of the third quarter minus his usually present headband. He had six points and three rebounds in the period.
"It got knocked off, and I just kept it off through the third," he said. "I just played ball."
When he re-entered, the cloth crown was back on the King's head.
"I like what he does just fine when he has it on," Bosh said. "He does pretty good. A couple of MVPs. He's almost convinced me to wear a headband."
Charlie McCarthy can be reached at mac1763@bellsouth.net or on Twitter @mccarthy_chas.
---