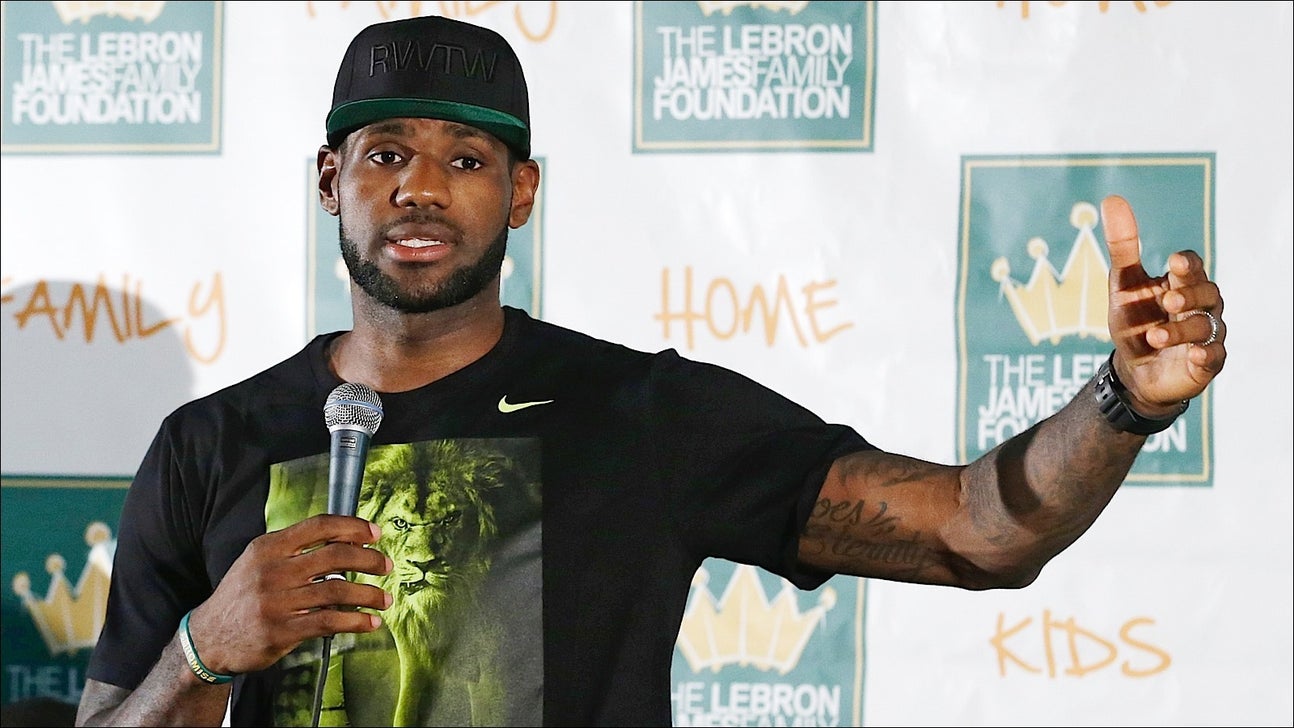 LeBron homecoming: 'I'm not going anywhere ever again'
Published
Aug. 8, 2014 7:24 p.m. ET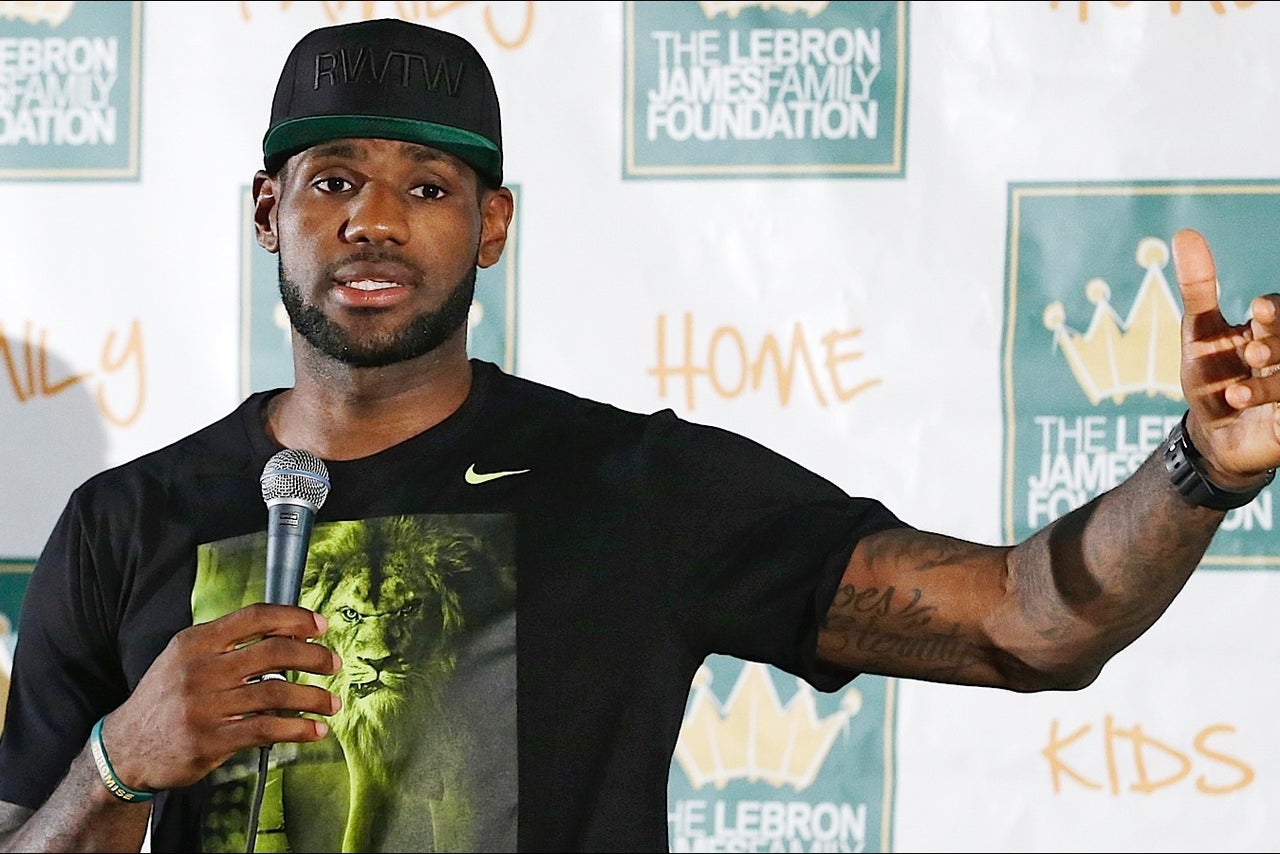 AKRON, Ohio — The official LeBron James Homecoming Celebration Friday night brought the four-time NBA MVP's first public comments since James announced four weeks ago he was returning to the Cleveland Cavaliers.
Despite signing a two-year contract with a one-year opt-out clause, James said he's home for good.
"I'm not going anywhere ever again," James said. "I don't have the energy (for free agency)."
James spoke for about 15 minutes in an empty locker room at the University of Akron's InfoCision Stadium, just a few miles from where he grew up and attended high school. He made his decision July 11, then flew to Brazil, and has been everywhere from New York City to China in recent weeks.
Now, though, he's back. The homecoming event was part of his annual Wheels For Education celebration and marked his first public appearance in Northeast Ohio since the announcement came via a letter first published on Sports Illustrated's website.
"I heard that (letter) came off pretty well," James joked.
James said he first started thinking about returning home during a family vacation in the days after the Miami Heat lost in the NBA Finals to the San Antonio Spurs in June. He said his let his agent, Rich Paul, "handle the business" stuff and made his final decision "during my last 48 hours in Las Vegas," where he hosted his annual basketball camp during the second week of July.
Paul watched the press conference while sitting with Cavaliers general manager David Griffin. James met the new Cavaliers coach, David Blatt, last week in New York. James said they talked about "everything," and that upon signing with the Cavaliers he went online "and looked up David Blatt's offense."
It will be the LeBron James Offense — "Obviously I can play every position," he said — and its goal will be to bring the Cavaliers their first NBA title.
James said winning a title in Cleveland "would be the greatest achievement of my life on the court."
Multiple reports have the Cavaliers acquiring All-Star forward Kevin Love from the Minnesota Timberwolves later this month, as soon as league rules allow No. 1 overall draft pick Andrew Wiggins to be traded. Asked to address that, James started by saying he believes Kyrie Irving can be one of the NBA's best point guards, that he "loves the chip on Dion (Waiters') shoulder" and that "we could with nine (Anderson Varejaos) and me."
As for Love, he first hesitated to say much other than he hopes the reported trade will happen. He praised Love and the time they spent together on the U.S. Olympic team and said he welcomes the chance to play with Love in Cleveland.
"If it happens, I'm very excited," James said of Love. "I don't really care about the 26 (points) and 12 (rebounds Love averaged last season). I care about the basketball IQ."
He said he welcomed the additions of former Heat teammates James Jones and Mike Miller because "to bring on champions, that helps in the locker room. They've been there."
He said, again, that winning in Cleveland would "be a process" but said he wished it was September because he's eager to get that process started.
The free event Friday night brought James fans from near and far. By 4 p.m., there were significant lines at three of the four gates being used for the event.
A crowd nearing 25,000 was expected. Tickets were gone hours after being made available last month.
Follow on Twitter FSOhioZJackson
---