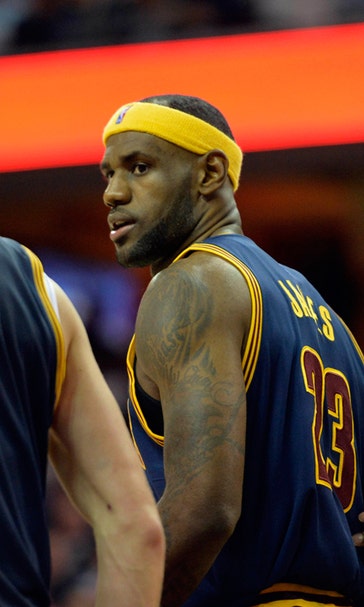 LeBron calls these Cavs biggest challenge yet
BY foxsports • November 19, 2014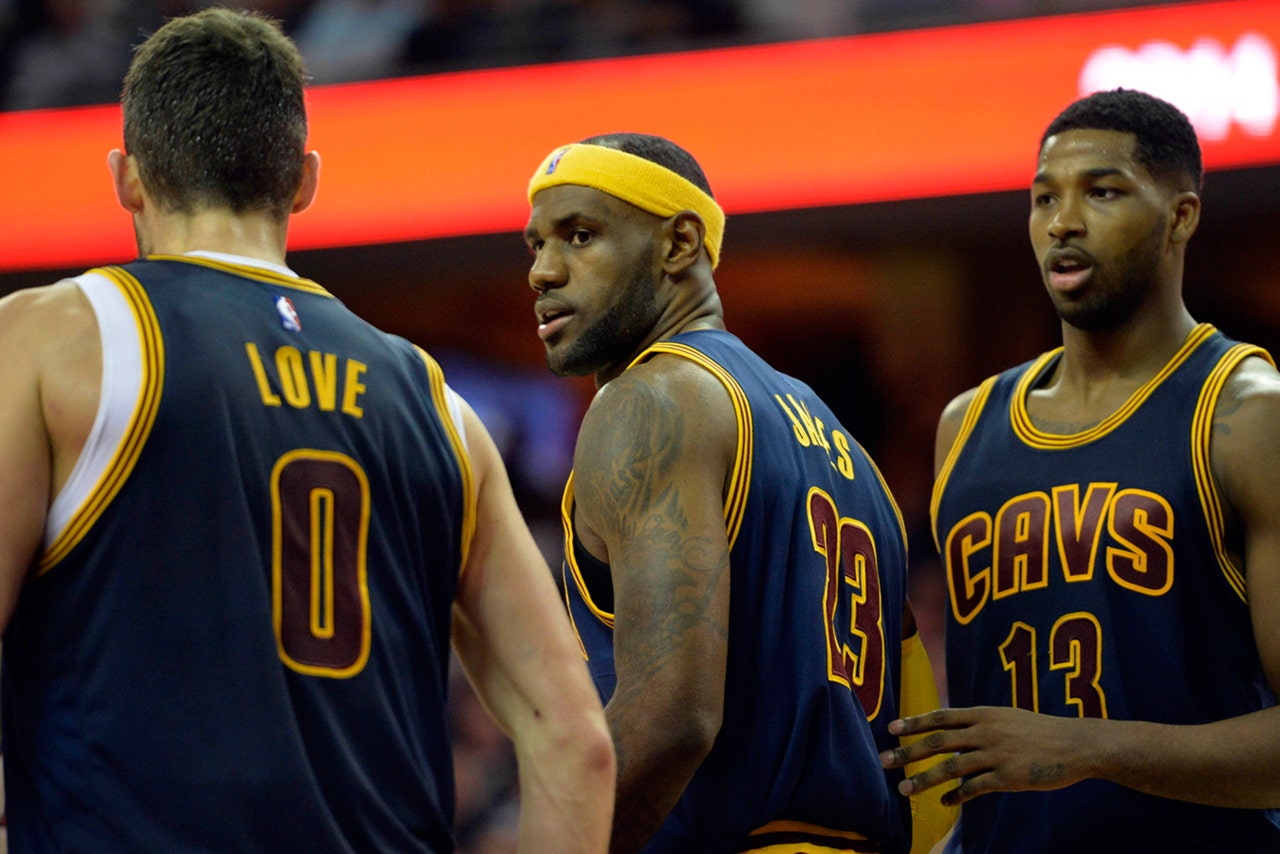 LeBron James predicted returning to a mostly new Cavaliers team would be his biggest test yet. And that's coming from a guy who helped lead the Miami Heat to four straight Finals, and two championships.
But it seems as if LeBron's hunch was correct.
"This is more challenging than me trying to win my first championship," James told ESPN.com prior to the Cavs' game Wednesday vs. the San Antonio Spurs. "Because that was a personal goal of mine. Doing this was never a goal until I decided to come back to Cleveland."
James and the Cavs displayed the good, the bad and the ugly on their way to a 5-4 start under first-time NBA coach David Blatt. But as LeBron has said, any struggles are to be expected.
Along with James, the Cavs have added multiple pieces, including All-Star forward Kevin Love. But unlike James and newcomer Shawn Marion and several others, many of the Cavs' key players are still in the early stages of their careers.
That includes holdovers Kyrie Irving, Dion Waiters and Tristan Thompson. While James was chasing championships in Miami, those three were missing the playoffs and playing the NBA Draft lottery in Cleveland.
Now, James is trying to lift this mish-mash of talent to something special.
"I've taken on the burden of leading young guys, getting them to understand what it takes to win," James said. "And it takes more than just basketball. It's about being a professional, not having a sense of entitlement, being grateful that you're a part of this league. Those things have a lot to do with winning."
And like he's had to do for all of the season's first month, he's preaching patience.
"It's going to take a while," he said. "When you're losing, you pick up a lot of bad habits. When you walk into the building every night and don't even expect to win, that wears on you, and it takes a while to break it."
Entering Wednesday night, James was averaging a team-high 27.1 points and 6.6 assists per game.
Follow on Twitter @SamAmicoFSO
---