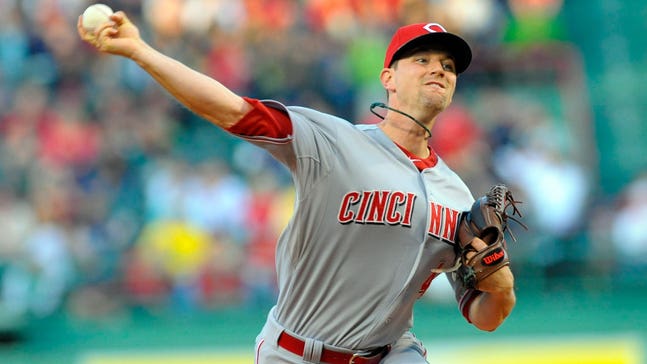 Leake looks to halt Padres' unexpected offensive surge
Published
May. 13, 2014 9:51 a.m. ET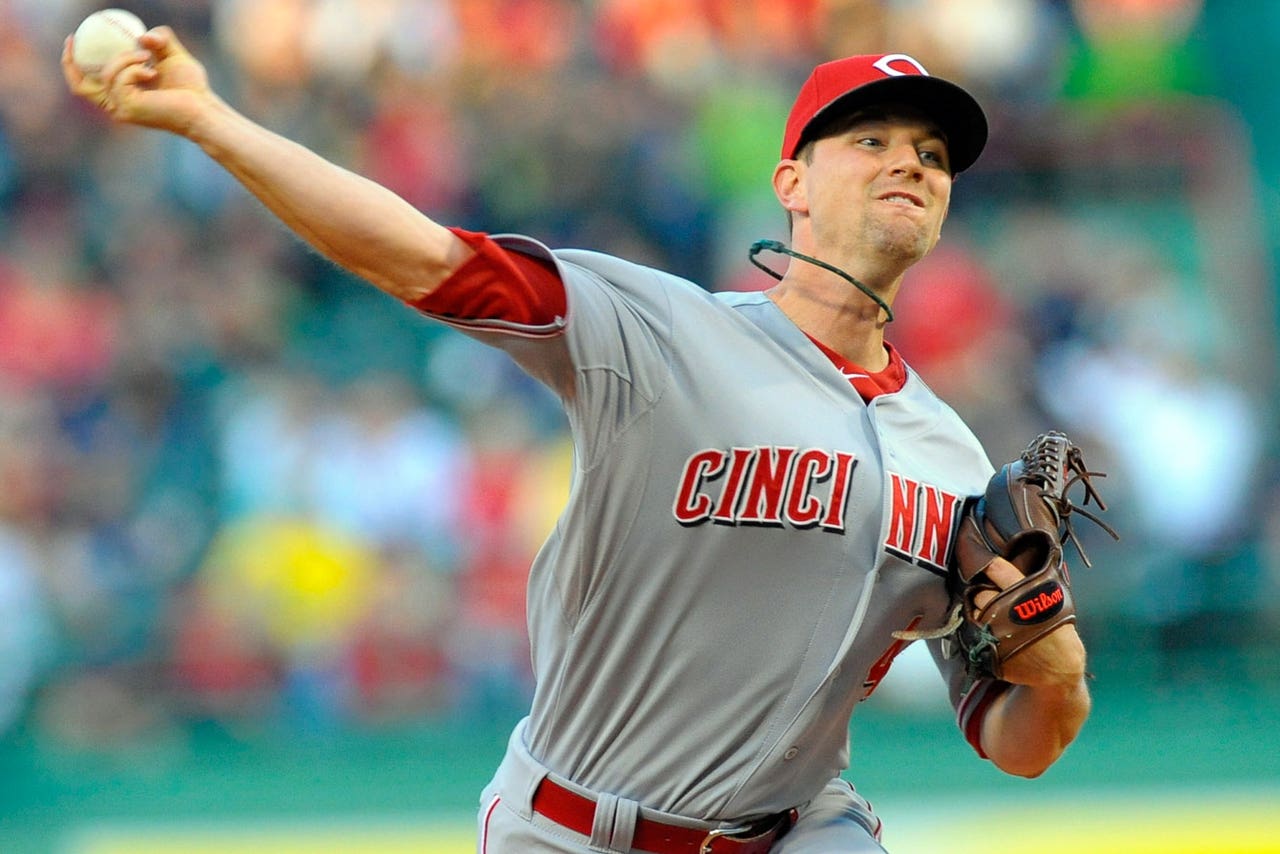 It comes as no surprise that most of the San Diego Padres' starting pitchers are receiving such little run support from the majors' lowest-scoring lineup.
Andrew Cashner likely has become accustomed to that trend, though San Diego is hoping to continue its unexpected offensive surge to help the right-hander end the longest losing streak of his career.
The Padres seek a fourth straight victory Tuesday night as they open their series with the Cincinnati Reds, who have won eight of 11 at home.
Four of San Diego's five starters rank near the bottom of the majors in run support average, and the Padres' average of 2.97 runs per game as well as their .278 on-base percentage are the worst in baseball.
Cashner (2-5, 2.86 ERA) has lost four straight starts and San Diego (18-21) was shut out in the last three, bringing the total to five games that the team has failed to score when he's on the mound.
Over Cashner's last 15 outings, he's posted 12 quality starts and a 2.03 ERA, though he has only a 4-9 record to show for it.
His defense didn't help him out Wednesday, either, committing two errors in the first inning. Cashner threw 92 pitches in a season-low four innings and gave up four runs - two earned - in an 8-0 loss to Kansas City.
"(The errors) elevated his pitch count, and he had to work hard to get through that first inning," manager Bud Black said. "He was behind the eight ball right from the start."
A solid effort from Cashner in this contest could result in his first victory since April 16, as the Padres have scored 24 runs while winning a season-high three straight. They scored 17 times while dropping seven of their previous nine.
Will Venable homered and Chris Denorfia drove in two runs during Sunday's 5-4 win over Miami. San Diego reached double digits in hits in the final three games of the series after hitting that mark just four times through its first 36 contests.
"When you don't score there's tension, and it's been released a little bit," Black said. "The guys are playing a little more relaxed. That is what winning does."
The Reds (17-19) are having their own struggles at the plate, not exceeding six hits in any of their last four contests. Their pitching staff has allowed three runs or fewer six times over the last nine, though, and Mike Leake will take the mound looking to slow the Padres' offense.
Leake (2-3. 3.40) has pitched at least into the seventh inning in each of his seven outings, but he's received four runs of support over his last three to go 0-2. He allowed two runs in seven innings and left with a lead Wednesday, but the bullpen blew it as Cincinnati lost 4-3 at Boston.
"He has been pitching into the seventh or eighth inning darn near every game and doing the things he knows will make him successful," manager Bryan Price said. "I am extremely happy with the way he is throwing the ball and competing."
The Reds got another boost to their staff with the return of Aroldis Chapman, who made his season debut in Sunday's 4-1 win over Colorado. Chapman, who was hit above the eye by a line drive during spring training, earned the save by striking out the side in the ninth while hitting 100 mph with his fastball.
"It was great to see Aroldis," said Todd Frazier, who hit a 400-foot homer for the second time in three days to extend his hitting streak to 11. "The confidence and determination he had was very cool."
These clubs split six games last season, totaling 32 runs between them.
---