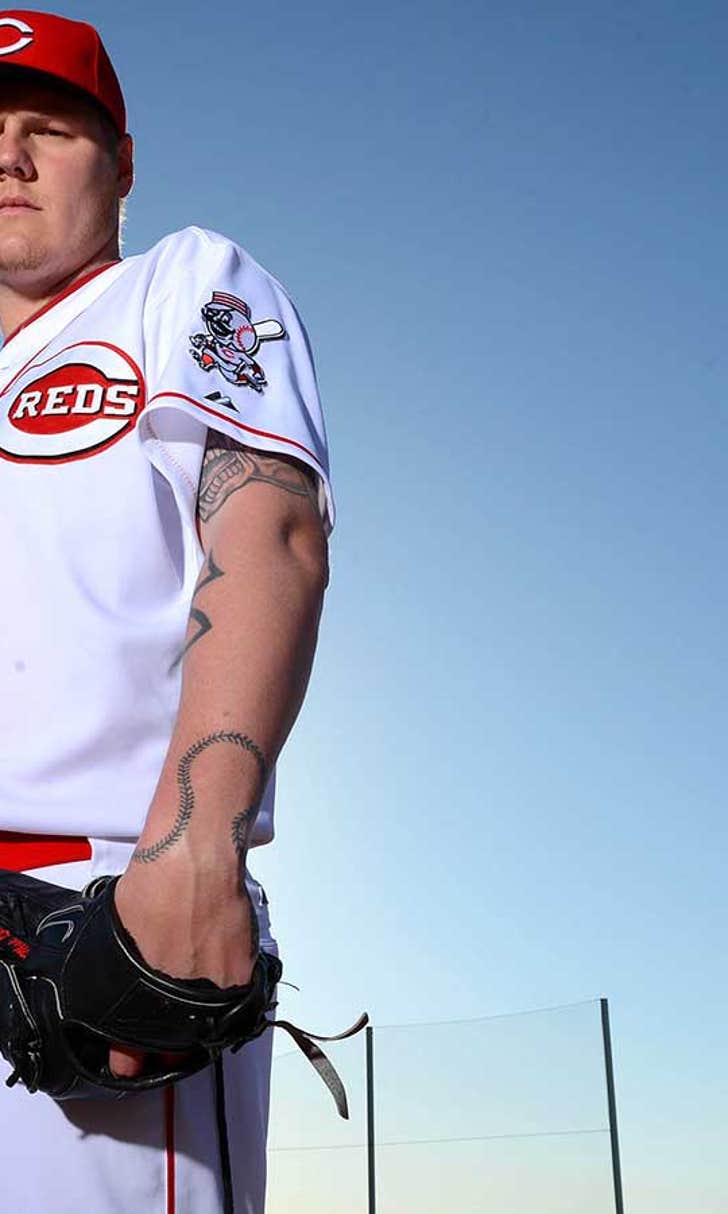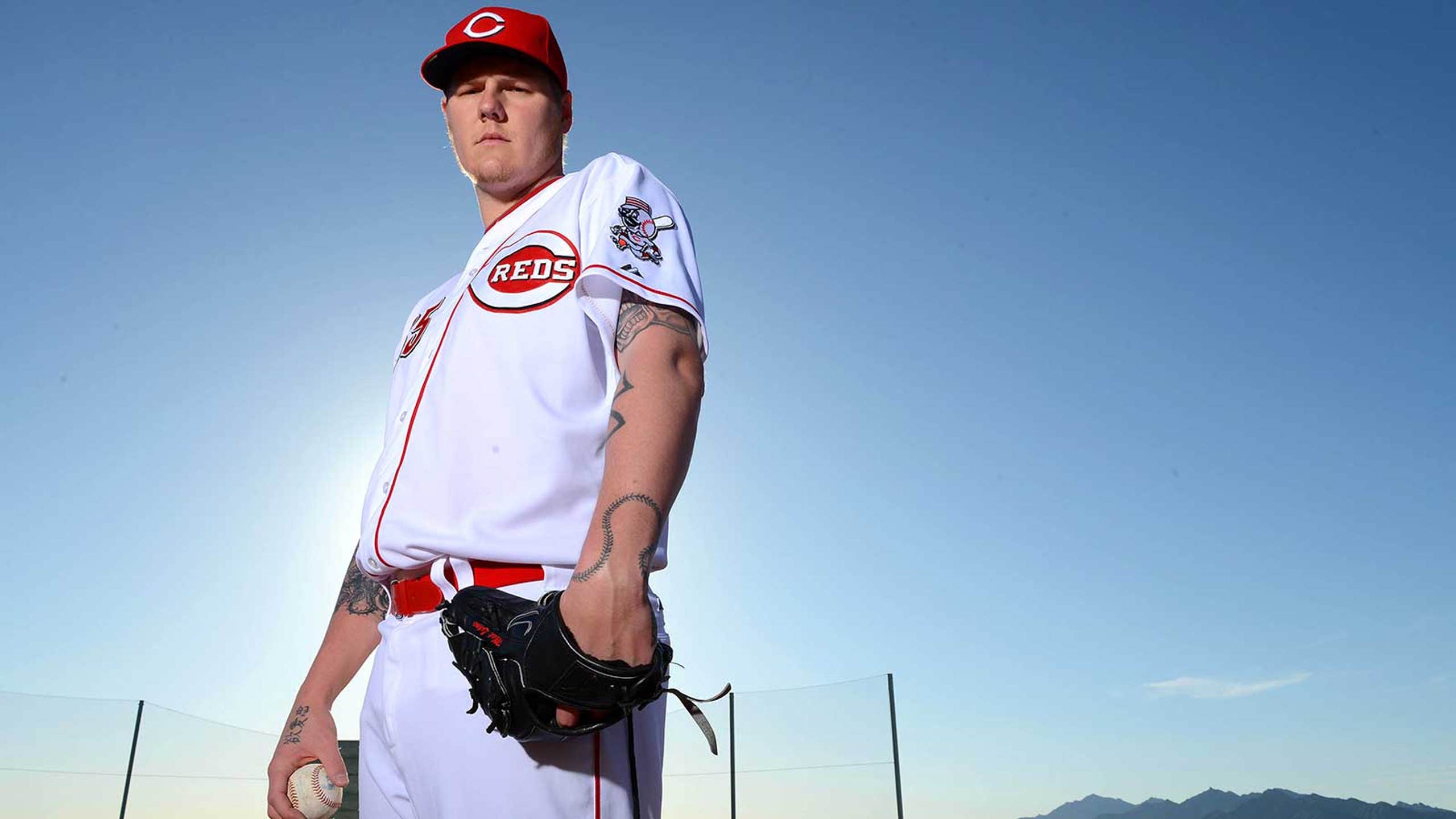 Latos fine after first outing scare
BY foxsports • March 19, 2014
GOODYEAR, Ariz. -- The natural reaction to seeing Mat Latos walk off the backside of the mound on Field 4 of the Reds training complex was "Oh, no. Not again." Latos was thinking it. Head trainer Paul Lessard had to be thinking it. Manager Bryan Price has that twinge of exacerbation.
After his little walk and a few warm-up throws on the mound, Latos finished off his first outing of spring training and let everyone know that he's all right. He had rolled his left ankle -- his plant ankle -- but for a guy who had elbow surgery last October and knee surgery less than five weeks ago, Wednesday finally gave Latos and the Reds some positive news.
Latos threw 31 pitches, 19 of them for strikes, in two innings of work pitching for Bakersfield, the Reds high Single-A affiliate, against Cleveland's Carolina Mudcats team. He faced eight batters, allowing three ground ball singles (one of them an infield hit) and no runs. He struck out four and didn't walk a batter.
"I landed twice and I slid about five or six inches and the last one I rolled my ankle," said Latos. "I just rolled the ankle. I've just been wanting to get (the start) over with. I didn't want to come out. I've been dealing with so much crap. The October (elbow) surgery and then the Valentine's Day (knee) surgery. I was over getting hurt so I said to hell with it. I walked it off a little bit. It wasn't too bad."
Latos gave up a single to left field after returning to the mound but then struck out his final batter.
"Can't complain," he said.
The Reds would like to have Latos available to make his first start of the season on April 6 at New York against the Mets. That would be six games into the regular season and give Latos time to catch up to the rest of the staff in terms of building his stamina and arm strength. Everyone else in the spring rotation -- Alfredo Simon, Johnny Cueto, Homer Bailey, Mike Leake and Tony Cingrani -- have gone at least four innings in a start.
Price said no decision has been made if Latos will pitch in a Major League game his next outing or again go against minor leaguers. How Latos feels on Thursday and Friday will go into that determination.  
"If there is any stiffness or soreness you obviously want all of that to be out of there before he takes the mound the next time," said Price. "We just wanted to get through today. We'll take a look at where his next start will be and who it will be against. Is he better served in a major league environment or a minor league environment where we can control, we can guarantee he gets his innings and his pitch count? That may be a priority over facing major league hitters."
The formula for the starters has been to increase their outings by one inning and about 15 pitches each time they take the mound.
Latos dealt with bone spurs in his right elbow last season, eventually necessitating surgery in October. He wasn't on the roster for the NL Wild Card game at Pittsburgh. He said he wants to pitch against big league batters his next time out. Whether or not he gets that chance will be up to Price, pitching coach Jeff Pico and Lessard. Latos was confident of one place he won't be once the regular season starts.
"I won't be on the DL," he said. "Go ahead and put that in there."
Follow on Twitter FSOhio_KGoheen
---