Late-game heroics help Blues steal dramatic OT win from Lightning
BY foxsports • February 3, 2015
ST. LOUIS -- A significant drop-off without All-Star defenseman Kevin Shattenkirk still wasn't enough to derail the red-hot Blues.
An unlikely late rally carried them past Tampa Bay 2-1 in overtime to tie a franchise record by earning points for a 12th straight game, including 11 wins. Forward Jaden Schwartz made a spectacular move through the Lightning defense and didn't miss on a rare chance to beat former Blue and St. Louis native Ben Bishop less than 80 seconds into overtime.
"It's just a little frustrating," Bishop said. "We played a really good game, probably deserved a little better."
He came up less than four minutes short of his second shutout of the season as the Lightning played most of the game in their offensive end. But the Blues wouldn't go away and eventually escaped with the kind of win that could be the difference when it comes to getting a top-two seed in April.
Injuries to forwards Jori Lehtera and Patrik Berglund, as well as Shattenkirk, appeared to finally be taking their toll. Defenseman Chris Butler played solid in his first game in three weeks, but he couldn't match what the Blues get from one of the NHL's best defensemen, especially on offense.
"If we can keep it close, we usually find a way to do something at the end of the game," St. Louis goaltender Brian Elliott said. "That's not really the way we wanted to win it, but a huge win for us at home and it shows us the level we need to get at."
Nashville's 4-3 win over Toronto kept the Blues in second place by two points, and their schedule won't get much easier with three games in four days this weekend. The last one should be the toughest when Chicago returns to St. Louis for a nationally televised showdown Sunday.
ELLIOTT KEEPS BLUES ALIVE
More impressive play from Elliott kept the Blues within striking distance against the NHL's top offense.
Great positioning and anticipation kept a dangerous Lightning attack at bay after Cedric Paquette capitalized on a juicy rebound for an early goal. Tampa Bay still hasn't been shut out all season and has been held to one only six times while averaging 3.15 goals per game.
"We needed him tonight," Hitchcock said. "We had nothing. We had probably a little bit in the second period, but we had nothing."
Elliott improved to 16-5-2 for the year and certainly deserved his First Star, as well as the "Elliott! Elliott!" chants he received from the Blues' faithful when he skated back onto the ice.
STARTING SLOW
The Blues didn't come close to matching the energy that brought them a combined three goals in the first five minutes in wins Friday at Carolina and Sunday at Washington.
A lackluster effort saw Tampa Bay fire nine shots on goal in the first nine minutes, while Bishop didn't have to make his second save until an easy long wrister from Butler. That would be St. Louis' final shot on goal of the first period, and Blues forwards still had just five at the second intermission.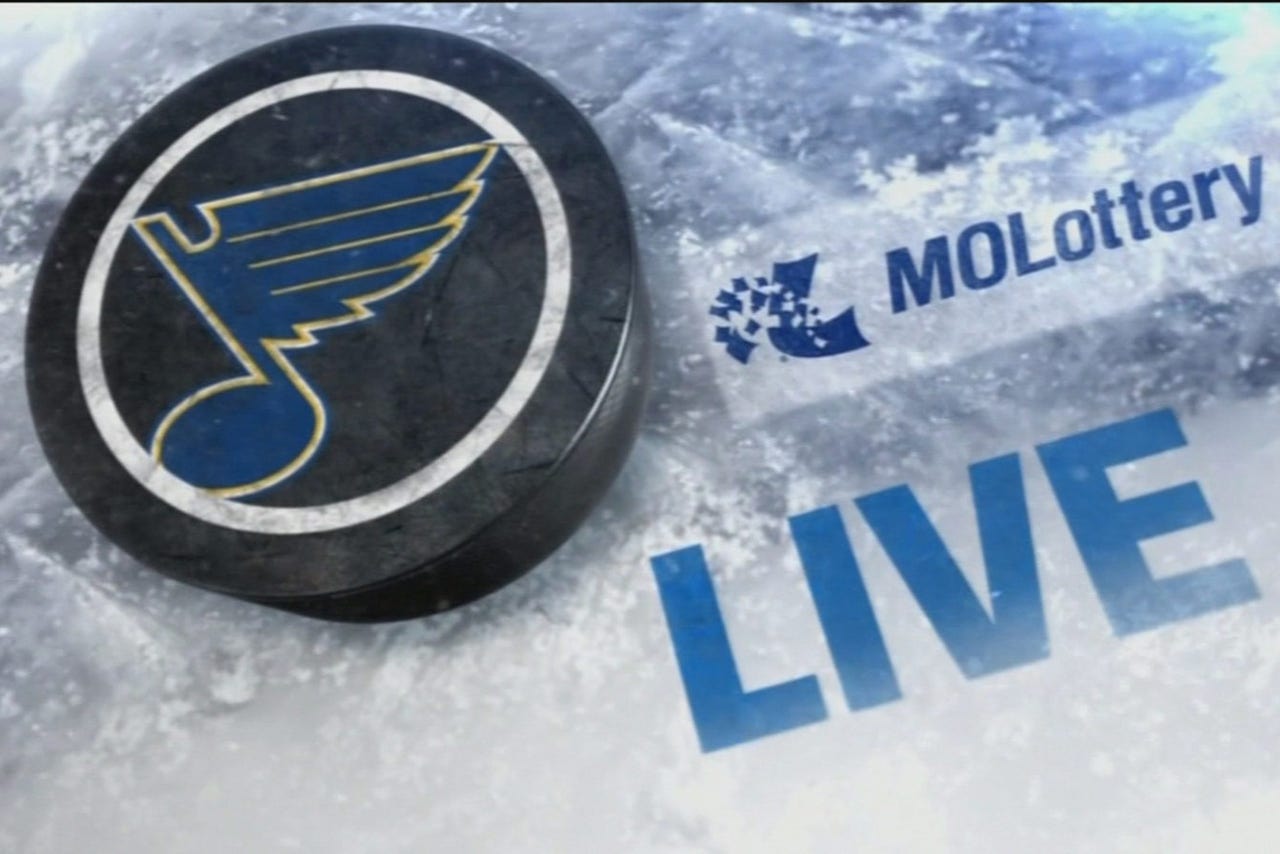 Watch the Blues Live pregame and postgame shows before and after every St. Louis Blues game on FOX Sports Midwest.
However, Vladimir Tarasenko began showing signs of life, even though at first he struggled to find the net. He finally broke through on a wrist shot into the roof of the net with 3:10 left after a critical faceoff win by Paul Stastny on the right side.
"There's been games that we haven't come out as strong as we wanted to in the first," Schwartz said. "You make in-game adjustments but you've got to stick with what makes you successful, and really, we just needed to dig in."
SCHWARTZ KEEPS PRODUCING 
A game-tying goal from Tarasenko wasn't anything new, but Schwartz may be challenging his linemate as one of the team's most dangerous scorers.
He showed no fear knifing through the defense for his 18th goal of the season and third in the last five games. The Blues still haven't lost since he returned from injury 12 games ago, a stretch that includes three Schwartz game-winning goals.
"Lucky bounce there, but the game happens fast," Schwartz said. "Once I got the puck, I wasn't really thinking too much."
You can follow Luke Thompson on Twitter at @FS_LukeT or email him at lukegthompson87@gmail.com.
---
---