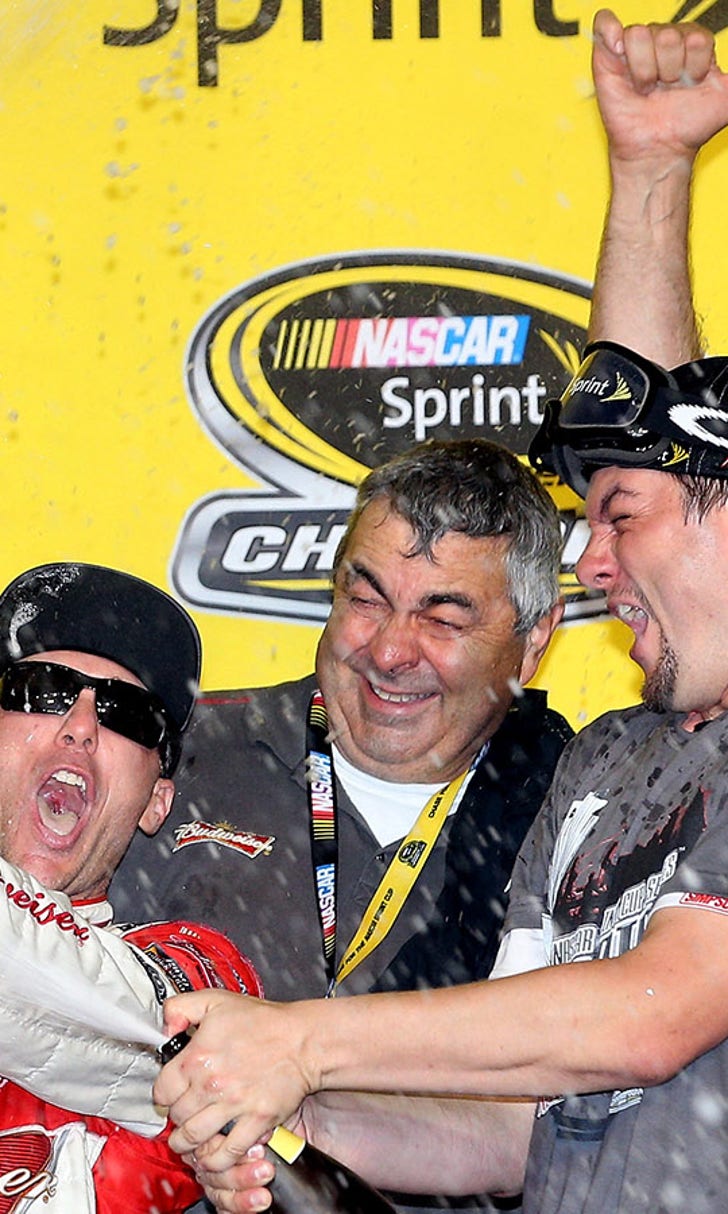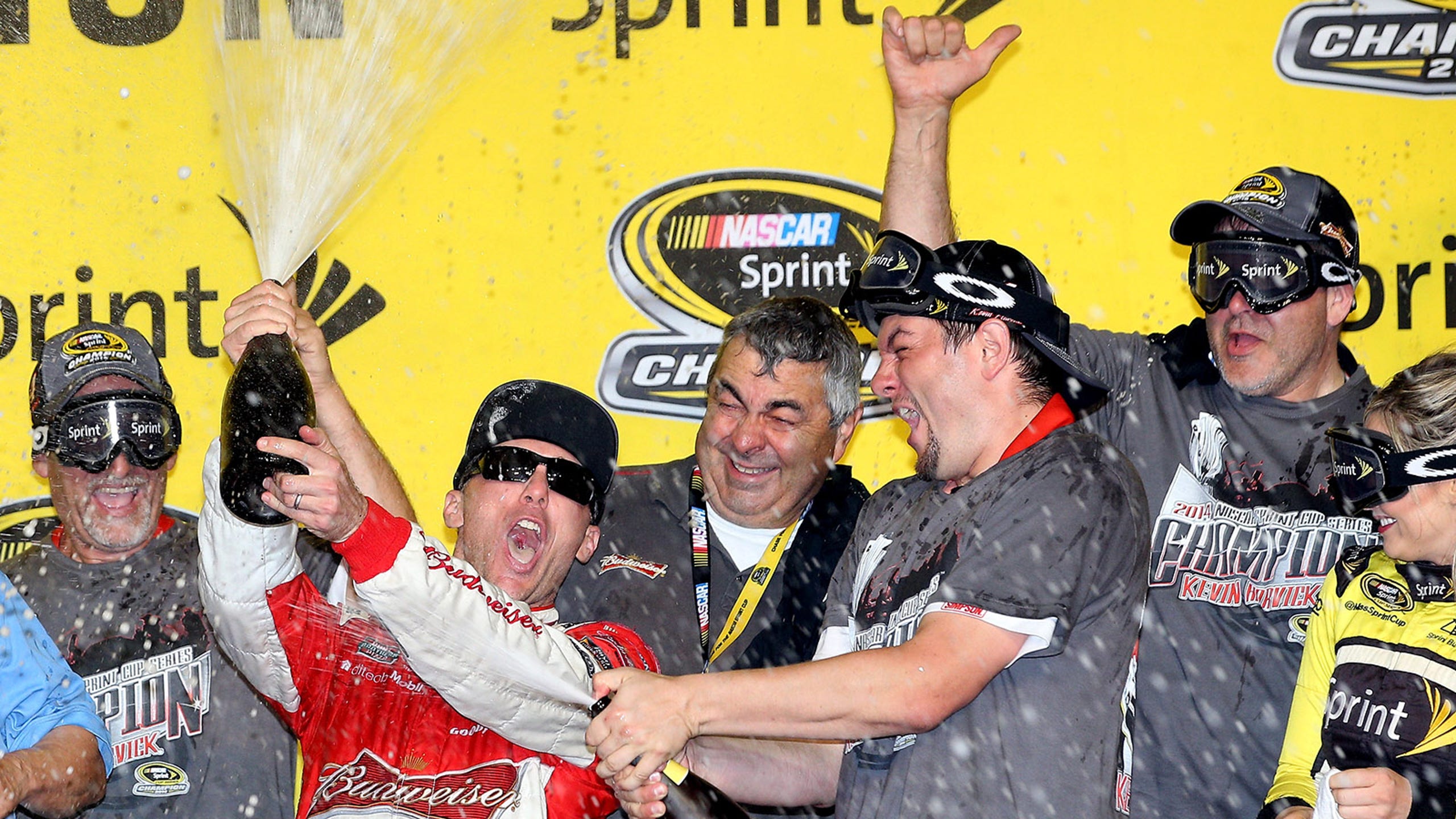 Last call: Harvick and his crew crushed A LOT of beers on Sunday
BY foxsports • November 18, 2014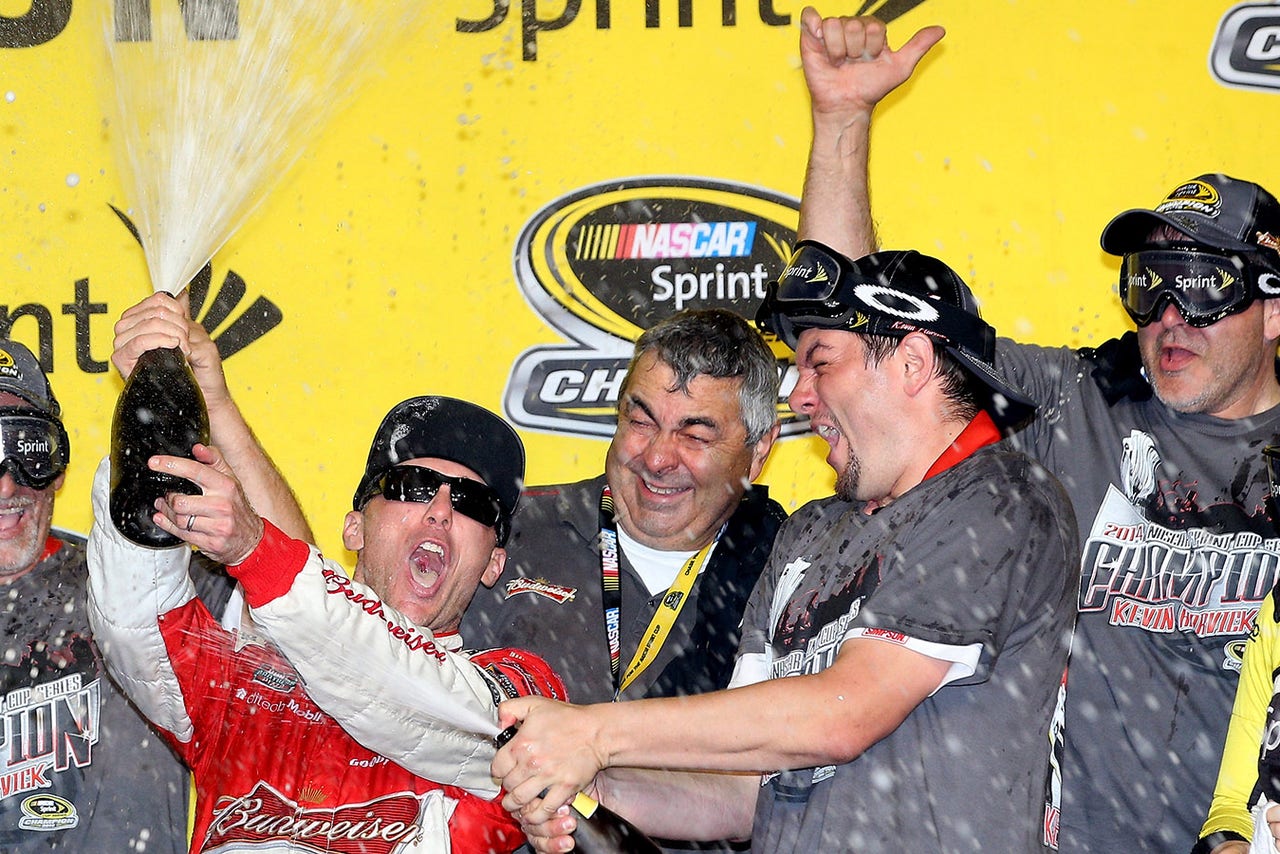 It was quite a party for Kevin Harvick and the No. 4 team at Homestead-Miami Speedway. The big question? Just how many beers did the Budweiser-sponsored championship team go through in their postrace celebration?
Luckily for us, that was one of the questions answered by Harvick during Tuesday's Reddit AMA (Ask Me Anything). Here are some of the highlights:
Q: How many Buds did you drink Sunday?
A: As a team, we went through 80 cases.
Q: Who is Keelan's favorite driver, besides yourself?
A: No question it's Danica. Or as he calls her "Day-Day." She's just part of the "hey baby" nation, which is any attractive female to Keelan - when he sees a pretty girl, he'll say "hey baby."
Q: What was going through your mind on the last lap around Homestead?
A: "I gotta pee..." just kidding. "Don't screw up the next two corners and you're going to win this thing." That's what I was really thinking. That and seeing the white flag was relief.
Q: If you were the President of NASCAR for one day, what rules would you add/remove/change?
A: I would change the schedule. I would mix the tracks up and shorten the season by having mid-week races.
Q: How often do you and Tony Stewart prank each other? Ever get smoke with "the smoker"?
A: You have to constantly be on your toes with him. The unexpected wedgies are the worst. I'm sure most everyone around SHR has experienced the unexpected pinch or wedgie.
Unexpected wedgies from Tony Stewart? Sounds like the secret to success. 
You can check out the entire Reddit AMA here. 
---