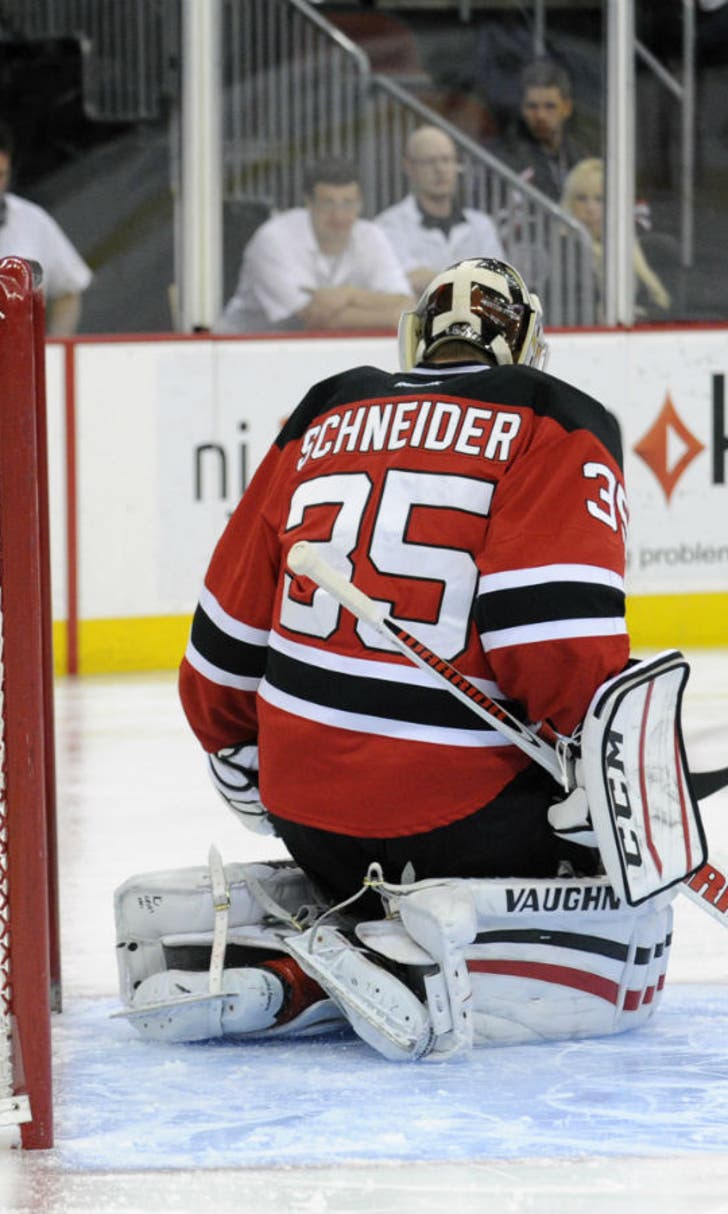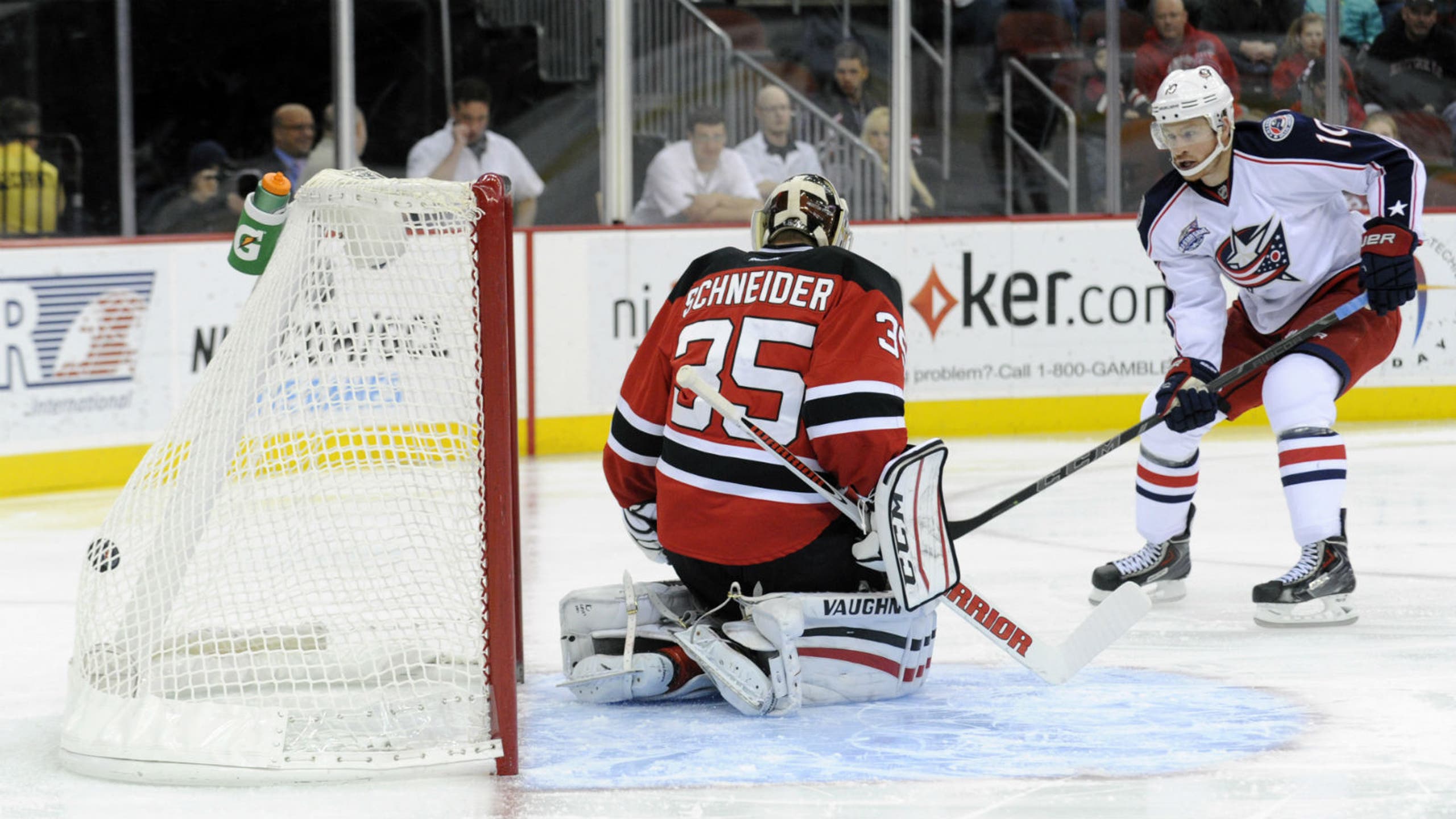 Larsson snaps tie, gives Devils win over Jackets
BY foxsports • November 1, 2014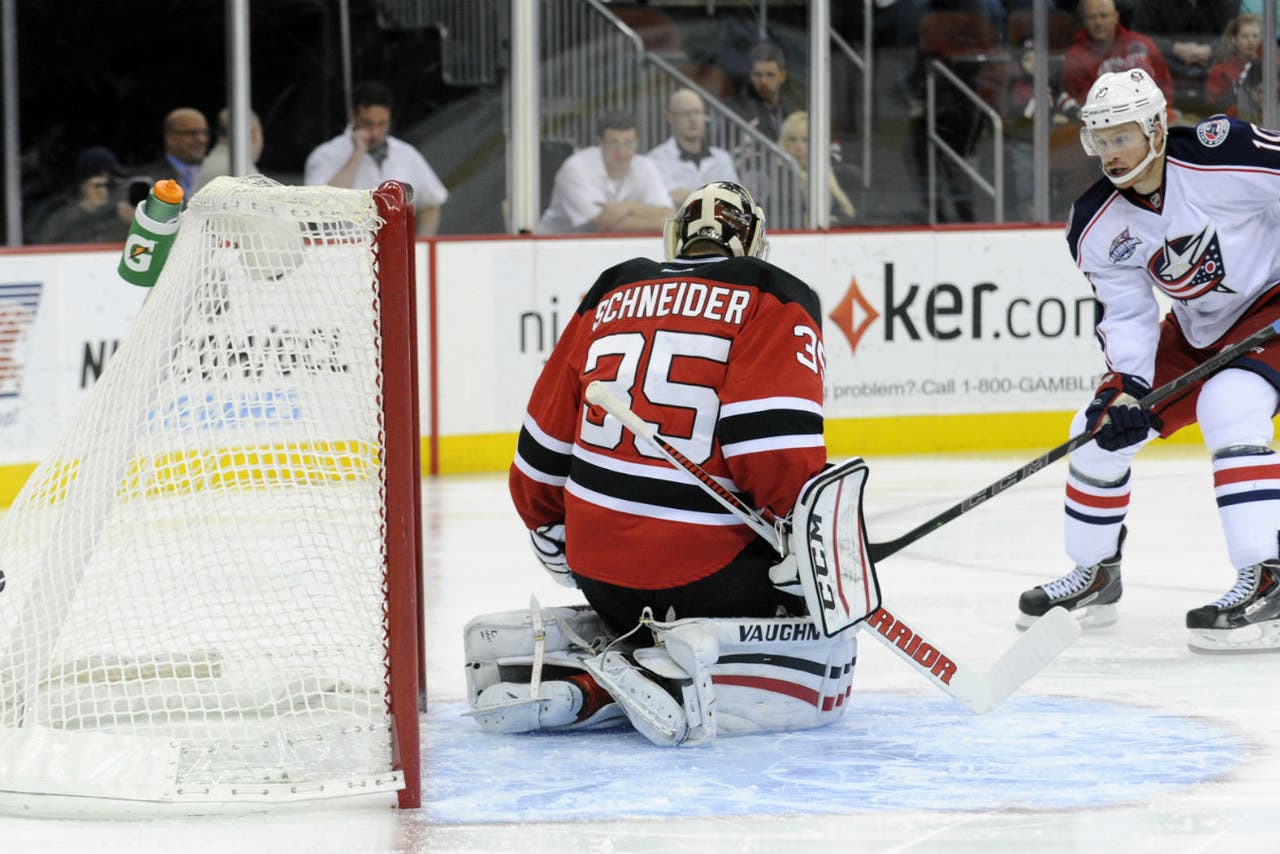 NEWARK, N.J. (AP) -- New Jersey defenseman Adam Larsson broke a tie with 9:25 left in the third period, and the Devils earned a come-from-behind 3-2 win over the slumping Columbus Blue Jackets on Saturday night.
Larsson, who played in just his third game this season, capped a furious comeback in which the Devils (6-3-2) erased a 2-1 deficit in a span of 1:41.
Larsson snapped a shot past goalie Anton Forsberg, who made his NHL debut.
Earlier in the third, Adam Henrique scored a power play-goal -- his fourth tally of the season -- off an assist from Jaromir Jagr. Marek Zidlicky got New Jersey even at 1 with a power-play goal in the second period.
Jack Skille and Nick Foligno scored for the Blue Jackets (4-7), who lost their fifth straight game.
Columbus grabbed a 1-0 lead when Skille scored just 1:06 into the game. Skille took a great pass from the recently recalled Brian Gibbons and fired it past Schneider.
New Jersey skated aimlessly for the next six minutes, hardly testing the rookie goalie.
The Blue Jackets seemed content to sit on their slim advantage. The Devils had a prime chance to tie it when Cody Goloubef was whistled for interference at 16:45.
During the power play, Henrique lifted a backhander that Forsberg thought was behind him, but the puck was lodged between his pads.
Schneider then stopped Blue Jackets' top scorer Ryan Johansen on a breakaway late in the period.
In the second, just eight seconds after Blue Jackets right wing Jared Boll was sent off for hooking, Zidlicky fired in a wrist shot after skating in untouched.
The Blue Jackets regained the lead, again on a power play. With Travis Zajac off for hooking, Jack Johnson timed a perfect pass to Foligno, who was set up just outside the crease. Foligno got the puck and slapped it past Schneider with 7:30 left in the period.
Gibbons, activated before the game after spending the first 10 games of the season in the minors, earned his second assist of the game on Foligno's goal.
Foligno later left the ice after he was hit in the face with a puck. He skated off the ice on his own, but went straight to the dressing room for evaluation. Foligno returned for the third period.
NOTES: Devils LW Mike Cammalleri didn't play for the third straight game. The Devils' leading goal scorer took an elbow to the face last week against Dallas. He is day to day. ... Forsberg was the first goalie to make his NHL debut against the Devils since Henrik Lundqvist of the New York Rangers in 2005. ... Brian Gibbons dressed and played for the first time this season for Columbus and got an assist on his first shift. ... Johansen played in his 200th NHL game.
---