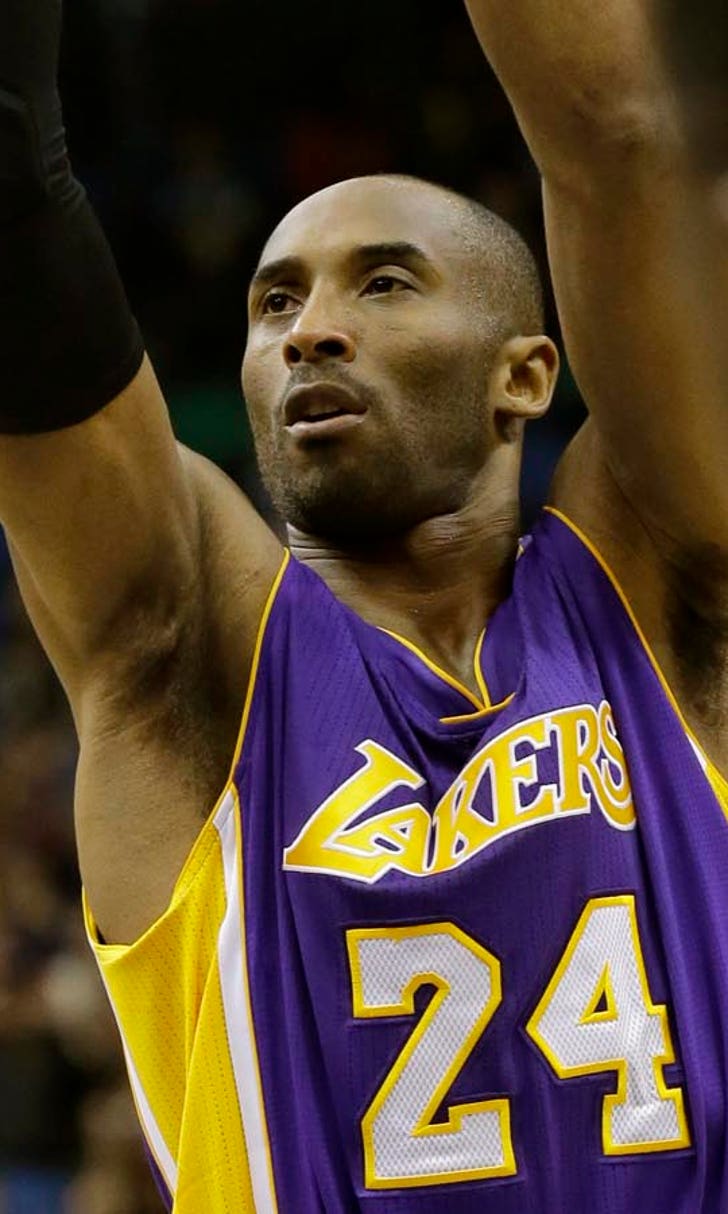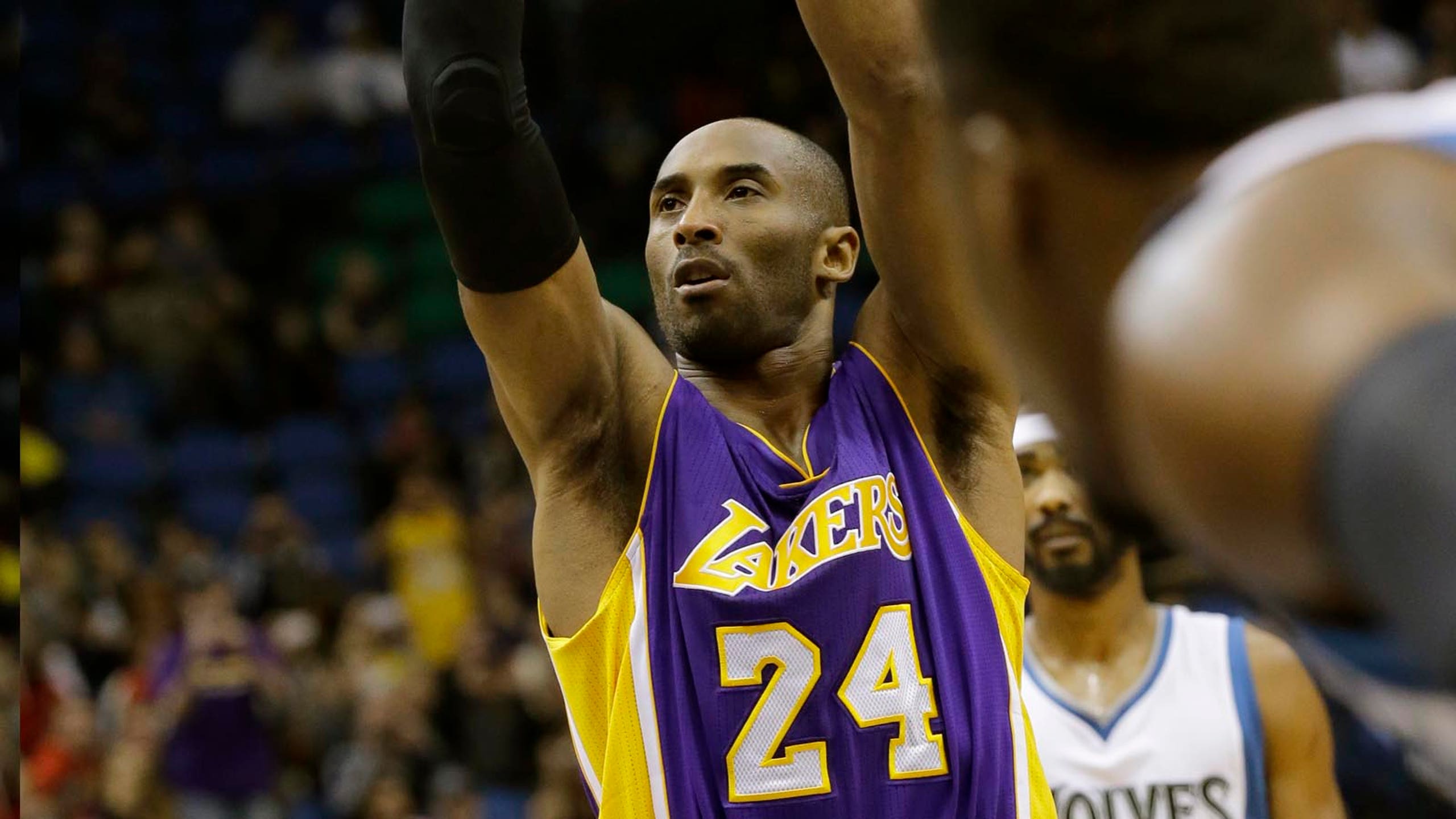 Lakers celebrate Kobe passing Jordan with cake, decorations on plane
BY Brett Smiley • December 15, 2014
After Los Angeles Lakers guard Kobe Bryant passed Michael Jordan Sunday night for third on the NBA's career scoring list, Bryant boarded the team plane to find that the Lakers had given it a festive makeover.
Now check out the cake presentation:
It's difficult to tell if Kobe appreciates the gesture or is annoyed by the half-hearted singing and the chocolate treat. Only a few days earlier, the hyper-competitive Bryant ripped his teammates, disappointed with their effort in practice, calling them "soft like Charmin."
But Kobe is in the business of winning games and taking lots of shots if he deems it necessary, not making friends or dishing compliments or gushing over celebratory cakes.
Maybe if/when he passes Malone and Abdul-Jabbar.
---