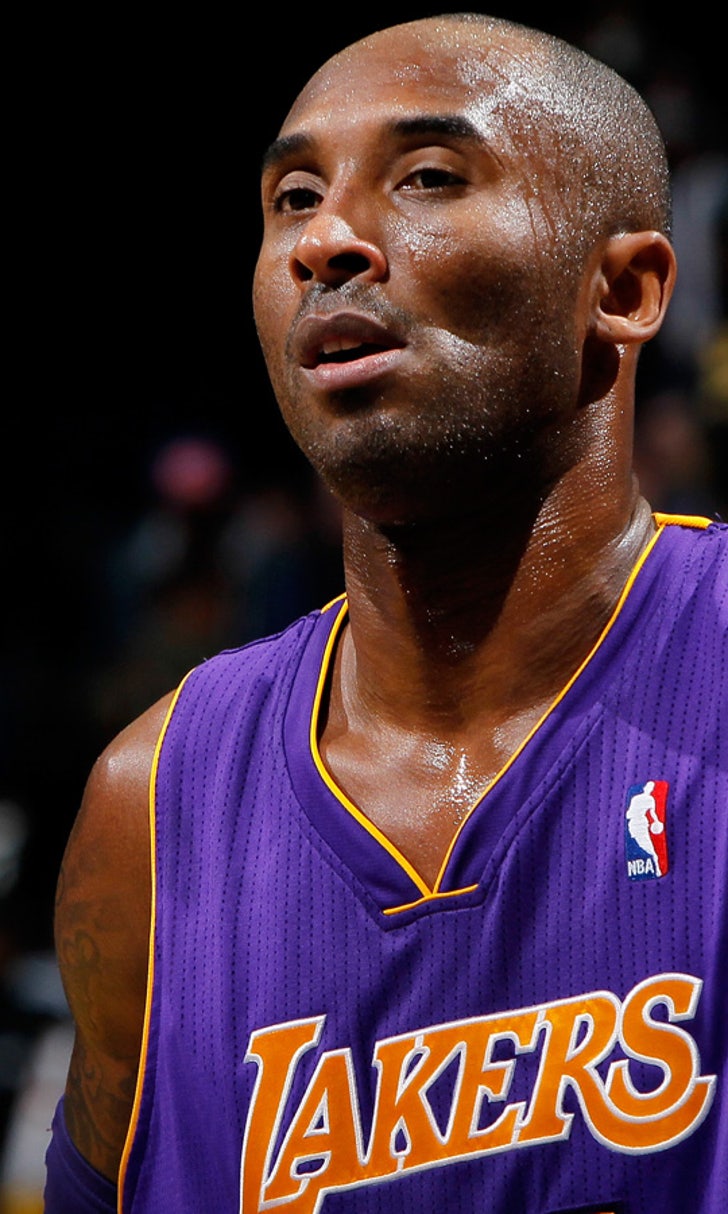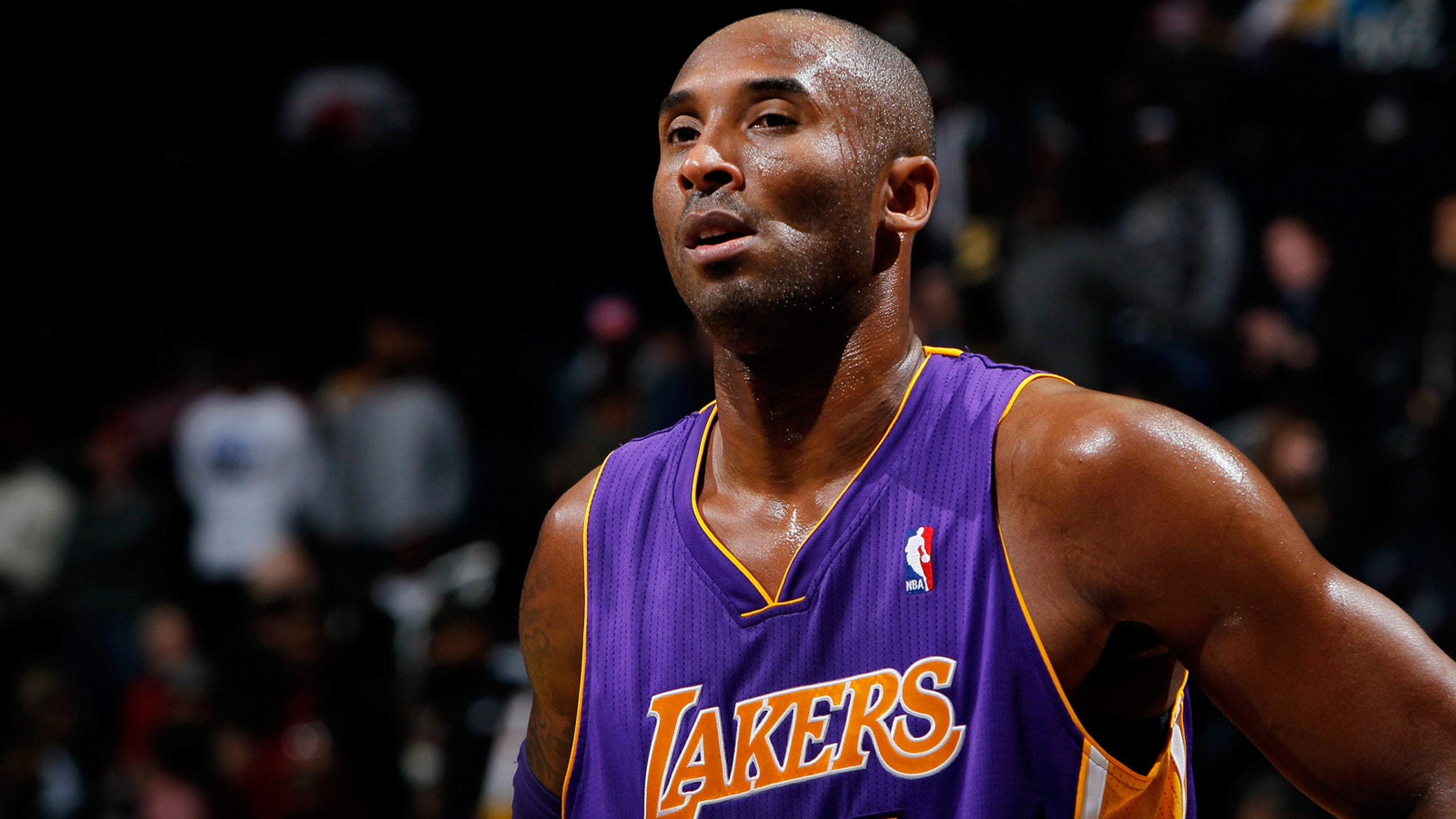 Lakers' Bryant to miss at least three more weeks
BY foxsports • February 22, 2014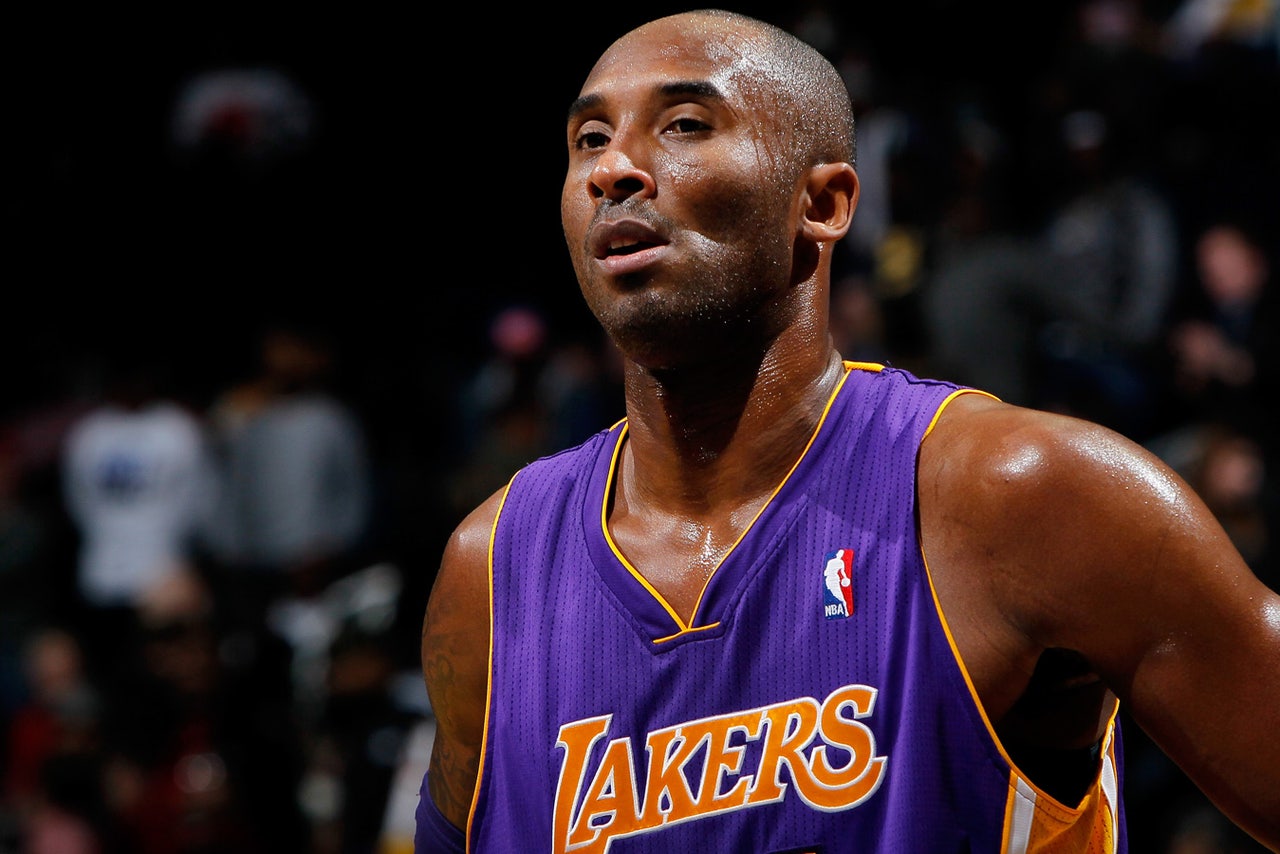 LOS ANGELES -- The Lakers' injury woes aren't over just yet. Kobe Bryant will be out three more weeks and possibly more.
Bryant was seen by team physician Steve Lombardo Friday during halftime of the Lakers' game against the Celtics and it was determined that he will sit out another three weeks before being re-evaluated to see if he will be able to play the rest of the season.
Following the win over Boston Friday night at Staples Center, head coach Mike D'Antoni gave no indication that his star guard would or would not be back again this season.
"That's out of my hands," D'Antoni said. "I have no answer to that one."
Bryant has now been out since Dec. 17 with a fractured lateral tibia plateau in his knee, and played in only six games this season following a torn achilles that ended last season prematurely.
"It's been a very tough year for him," said teammate Pau Gasol. "I just hope he gets healthy and if it takes a little longer, it takes a little longer, that means he might not play this season."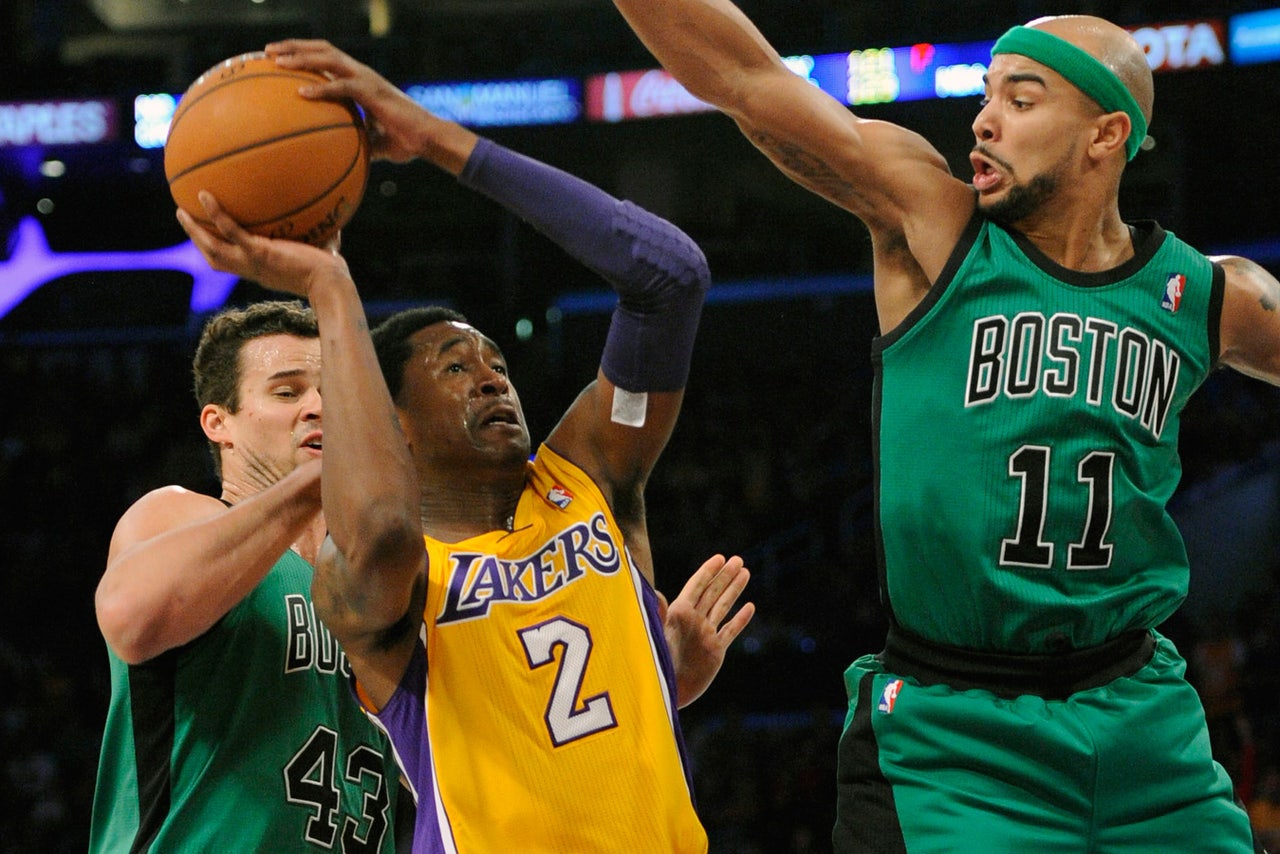 New faces provide spark for Lakers in win over Celtics
Sitting out is not something that Bryant is familiar with.
"It's something new for him and so far he's been handling it well," Gasol said. "He's trying to keep himself in shape and work as much as he can so when he gets the opportunity to come back, to prove that he can play again."
There is no rush, according to general manager Mitch Kupchak. Although they are hopeful he can play again at some point this season, he's signed for two more seasons and the team would like to see him healthy through those two seasons.
However, the team did get some good news Friday as Nick Young was cleared to join the team Sunday.
"It makes a difference," Gasol said. "Guys have been fighting and probably been out there for longer than they should be, especially the guards, so now to have a couple more bodies and have Nick back as well I think we'll kind of get into a good rotation to go to and it's going to help us to keep the intensity up through these next 27 games."
---