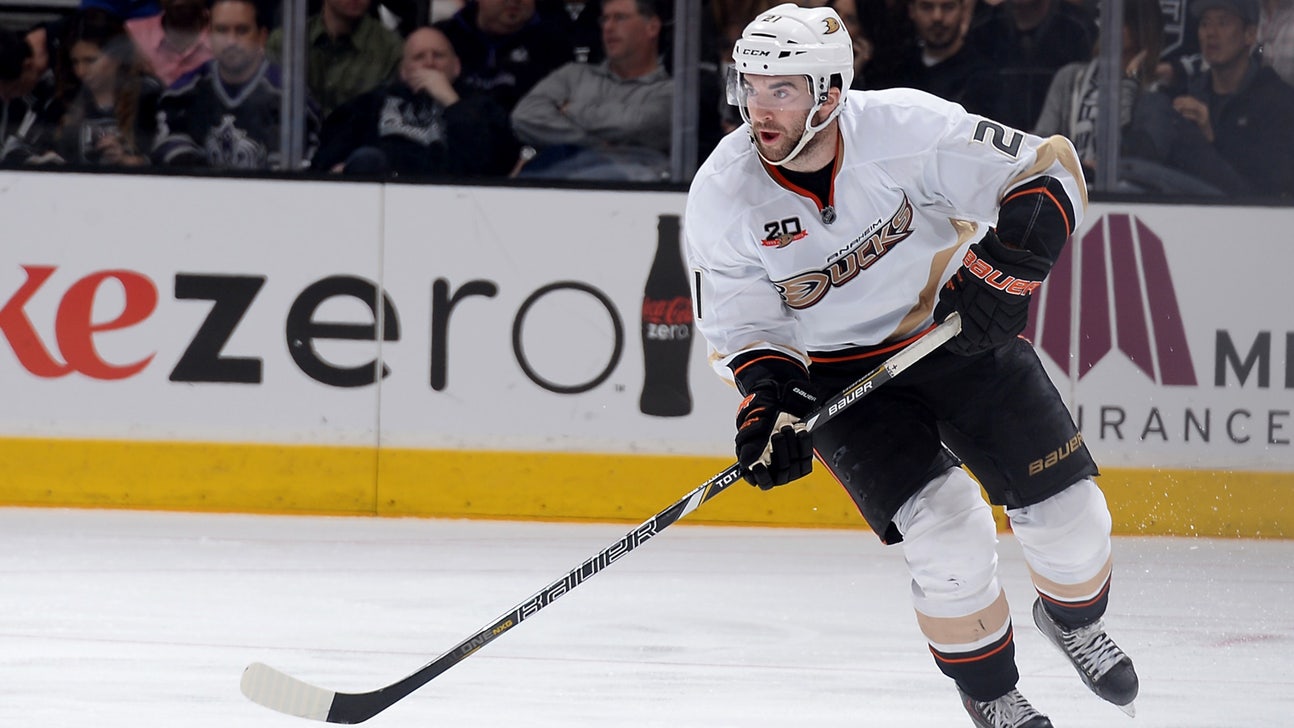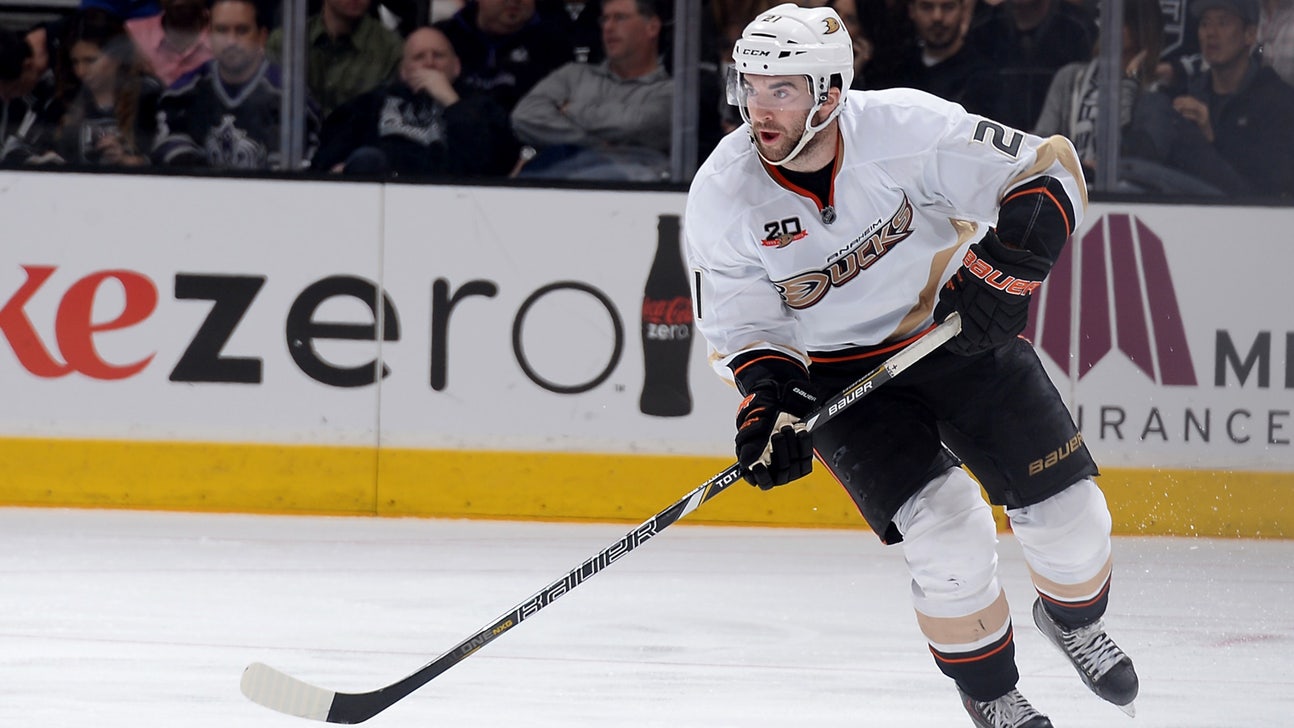 Kyle Palmieri could return to Ducks lineup
Published
May. 8, 2014 12:04 a.m. ET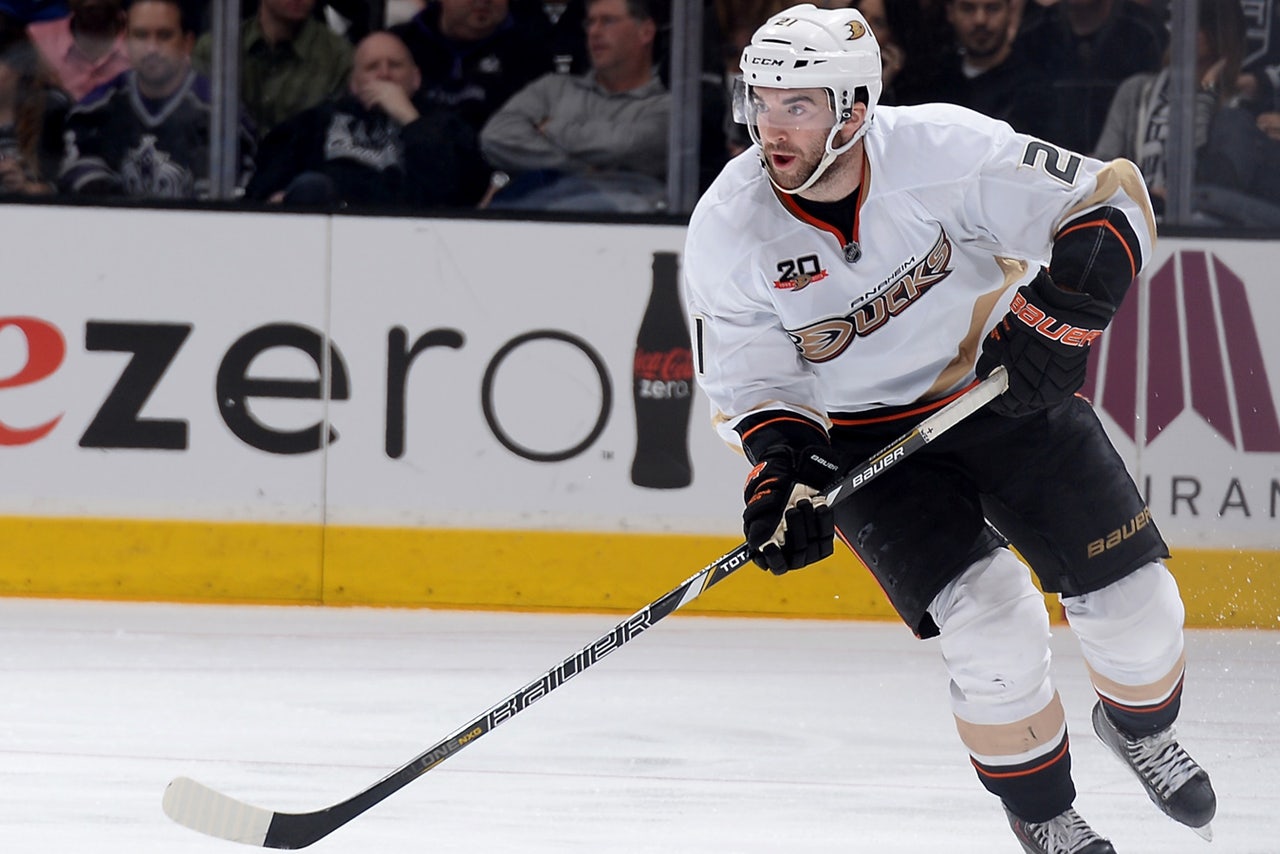 ANAHEIM, Calif. -- Kyle Palmieri had picked up right where he left off when the postseason started, getting off to a hot start and building on what was a strong playoff performance in his first postseason go-around last year.
But after Game 1 of the Ducks' first-round series against Dallas, the Anaheim left winger saw his ice time decrease until it dwindled to none. Rookies Devante Smith-Pelly and Emerson Etem were called up from the AHL and Palmieri has not seen any action since Game 4 in Dallas.
"It's been a long couple of weeks," Palmieri said. "But at the same time, it's up to me to be the best teammate I can be and cheer my teammates on and so far, I think I've been doing a pretty good job of that.
"But you know the lineup is going to change at some point."
Head coach Bruce Boudreau has made no secret of the fact that there will be some shakeups to the Ducks' lineup Thursday, with the Ducks down 2-0 to the Kings in the Western Conference Semifinals. He shot down the notion that Dan Winnik, who skated on Palmieri's line along with Nick Bonino, was the right fit for this situation but seemed more optimistic about using the 23 year old from Long Island.
Ducks look to solve Jonathan Quick riddle in Game 3
"He's definitely an option," Boudreau said. "He scored 14 goals during the year and I don't think he averaged more than 10 minutes a game. He's definitely got an above-average shot. And when he' feeling it, he's really good. He got five points in seven games in the playoffs last year for us."
Palmieri also saw time during the regular season on the top line with captain Ryan Getzlaf and right winger Corey Perry and was able to benefit from playing with two of the most productive players in the league. As Boudreau said, he hasn't played a lot of minutes but he's made the most of his limited time on the ice and brings some much-needed energy to a Ducks lineup in need of something new at the moment.
"He can skate," Boudreau said. "And for a non-tall guy, he's like a little fireplug out there. He's 200 pounds that can skate. He's not a soft player."
Palmieri would likely continue to skate with Bonino, his former linemate in the AHL with the Syracuse Crunch, someone he has worked well with throughout his career.
"It's really nice to have that kind of chemistry," Palmieri said. "We both know what kind of players each other are and where to find each other on the ice."
There's no secret to Kings goaltender Jonathan Quick, but Palmieri has been studying him closely.
"He's just a competitor," Palmieri said. "So you could think he's completely open or overplayed something and before you shoot it, he's back on that angle. That's just how he is and his style and he's great at doing it.
"We've just got to put as many pucks on the net and coach harped on it last game, the second opportunities, they're going to be there and we'€™ve just got to bear down and put them in."
Whether it's two minutes or 20, Palmieri is ready to make the most of whatever time - if any - he sees.
"If I do get the chance to be in the lineup, I want to bring as much energy as possible and do whatever it takes to make the team successful," he said. "Whether that's just driving the net or having that energy or hopefully putting a couple into the net so we'll see tomorrow night."
---