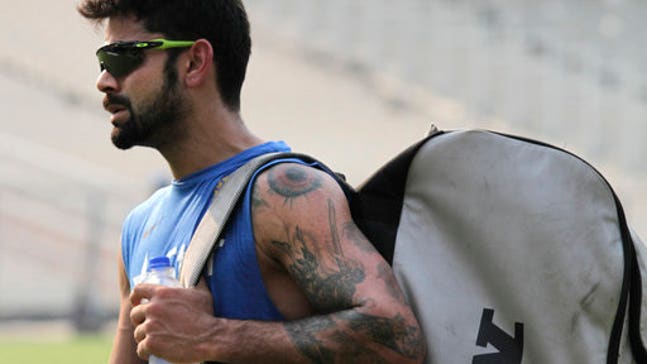 Kohli's sublime form makes him one to watch at World T20
Published
Mar. 14, 2016 1:08 a.m. ET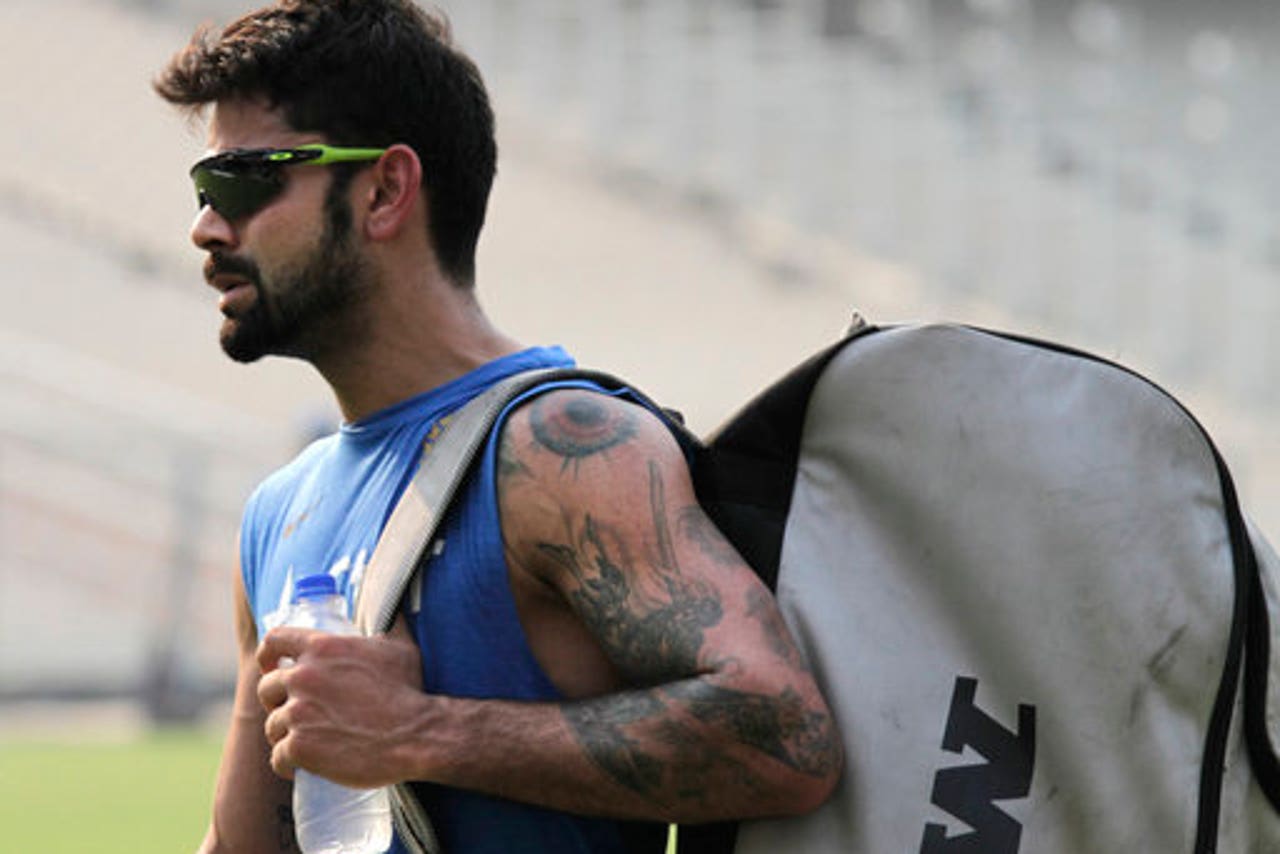 NAGPUR, India (AP) Virat Kohli initially tried tinkering with his approach to shot-making for Twenty20, thinking he needed to be more innovative to score runs in the shortest format in cricket.
It turns out, what worked so well for him in the test and one-day formats could be applied just as ruthlessly in T20, and that makes him one of the key potential match-winners at the ICC World Twenty20.
''I used to think too much about T20, saying maybe I don't have the kind of shots that other people have, so I used to try a lot more,'' he said. ''I have come to terms with that and now I just go and play on instinct.''
The 27-year-old Indian batsman has been prolific in recent games, dispensing with the reverse sweeps and scoops that have become common in T20 and concentrating on the more traditional drives, cuts and pull shots.
''I try to hit the ball in the gaps and get fours rather than sixes, which are probably high-risk shots,'' Kohli said. ''If you are scoring at a strike-rate of 160, it doesn't matter whether you hit a four or a six or make it all in ones and twos.''
India is hosting the tournament for the first time, and opens its campaign against New Zealand on Tuesday in the Super 10 stage. Kolhi is expected to feature prominently.
He has scored 352 runs at a strike-rate of 134 in eight T20 matches in 2016, hitting four half-centuries and averaging 117.33. This has been during a phase in which India has won 10 of 11 games, including the Asia Cup title - when he scored an unbeaten 41 from 28 balls to guide his team to victory - and a 3-0 series win in Australia.
Kohli was voted player of the tournament in the previous World Twenty20 in Bangladesh two years ago, when he scored 319 runs in six games at an average of 106.33 to propel India to the final.
He has the best average of any batsman to have recorded eight or more innings in the world tournament, averaging 72 from 11 games. In 38 T20 internationals dating back to 2010, Kohli has scored 1,368 runs at an average of 52.61 and a strike rate of over 133.
Kohli has received high praise from around the cricket world, including from Pakistan great Wasim Akram.
The former Pakistan captain and left-arm paceman described Kohli as ''the best batsman in the world'' and said that he would have found it very difficult to bowl to him.
India faces New Zealand, Pakistan, Bangladesh and Australia in a difficult Group 2 at the tournament.
---