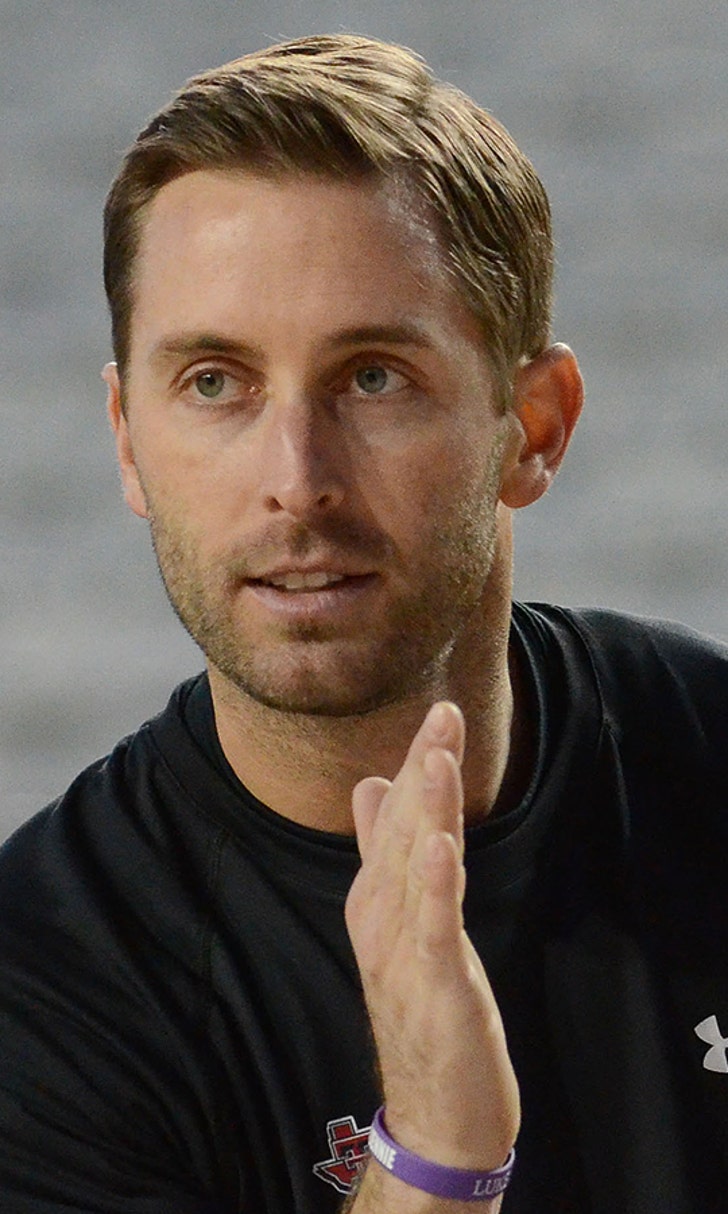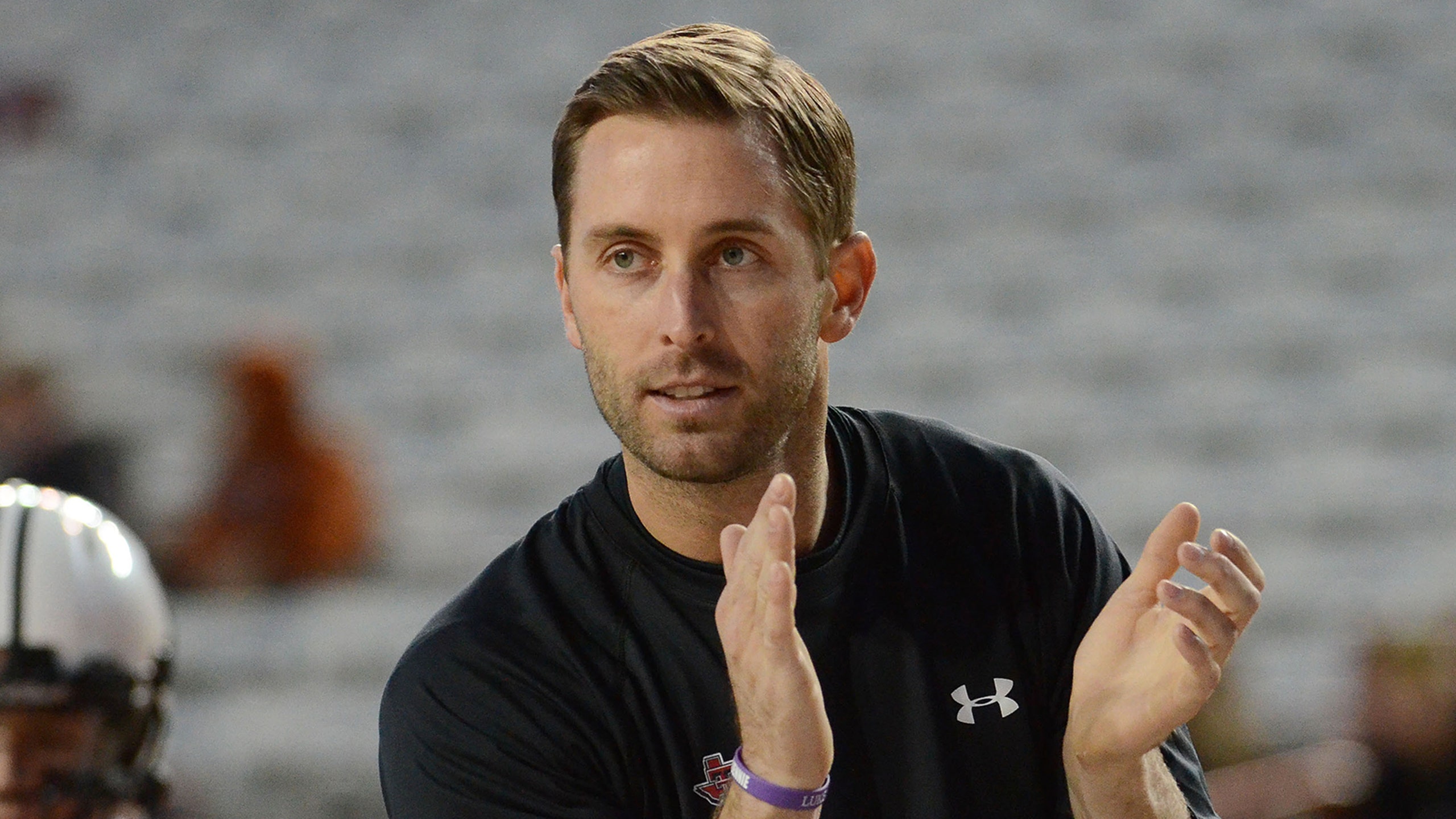 Kliff Kingsbury takes verbal shot at Nick Saban over rule proposal
BY foxsports • February 23, 2014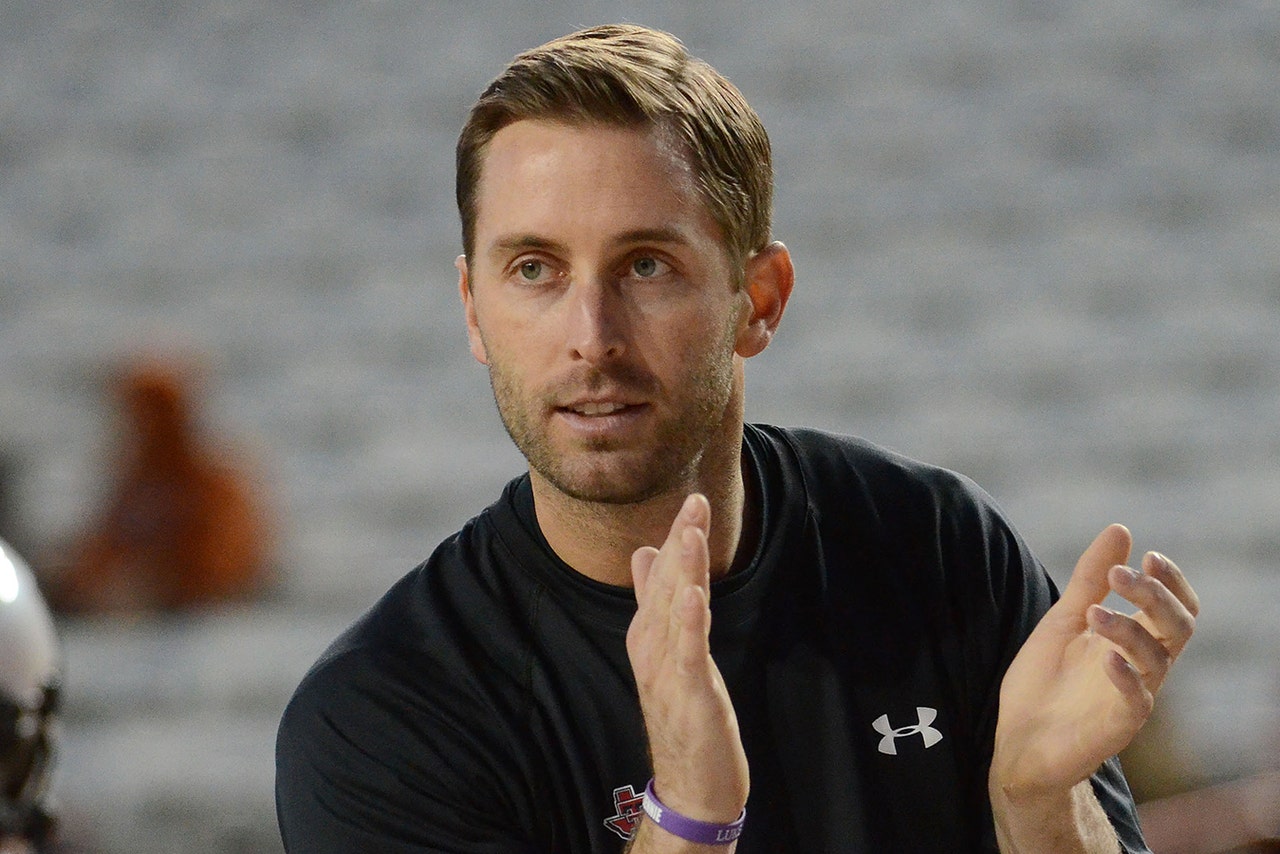 Pick a side, any side.
By now, you may have heard that the NCAA has proposed a rule change that would require college football offenses to wait at least 10 seconds before snapping the ball. Proponents of the rule cite player-safety concerns, while the other side argues a rule change would be unfair to hurry-up offenses.
Last week, South Carolina coach Steve Spurrier nicknamed it the "Saban Rule" in reference to Alabama head coach Nick Saban's public support of the change.
"So, you want to talk about the 'Saban Rule?' " Spurrier said according to USA Today. "That's what I call it. (It) looks like it's dead now, hopefully."
Well, before the official vote on the rule takes place March 6 by the Playing Rules Oversight Panel, Texas Tech head coach Kliff Kingsbury is making sure his opinion on the rule change is known.
When asked whether he thought the rule was for Saban's self interest or "honest consideration" for player safety, Kingsbury took the opportunity to take a shot at Saban.
"The last three losses he's had had have been against up-tempo teams. I'll leave it at that," Kingsbury said on the Outside The Lines podcast.
"I was surprised that it got that far to be honest," he continued. "And to put it under the guise of player safety when like everybody said there is no empirical data to back anything even close to that."
"There is nothing to back that up, to say that if you play at a fast tempo and you're not allowed a substitute that causes more injuries. Nobody's ever done a study on that or there's no scientific data."
"I don't know how you can found a rule on just hearsay, basically."
It may (or may not) be worth noting that the last three games Saban has lost is the only three games Saban has lost the past two years. One of those came at the hands of a Johnny Manziel and Kingsbury-lead Texas A&M offense. Last season, Kingsbury recorded an 8-5 record during his first season at the helm of the Red Raiders.
(H/T College Spun)
---