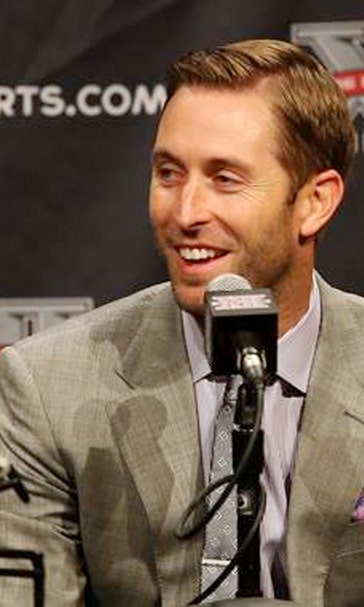 Kingsbury a familiar face to Big 12 coaches
BY Louis Ojeda Jr. • December 31, 2013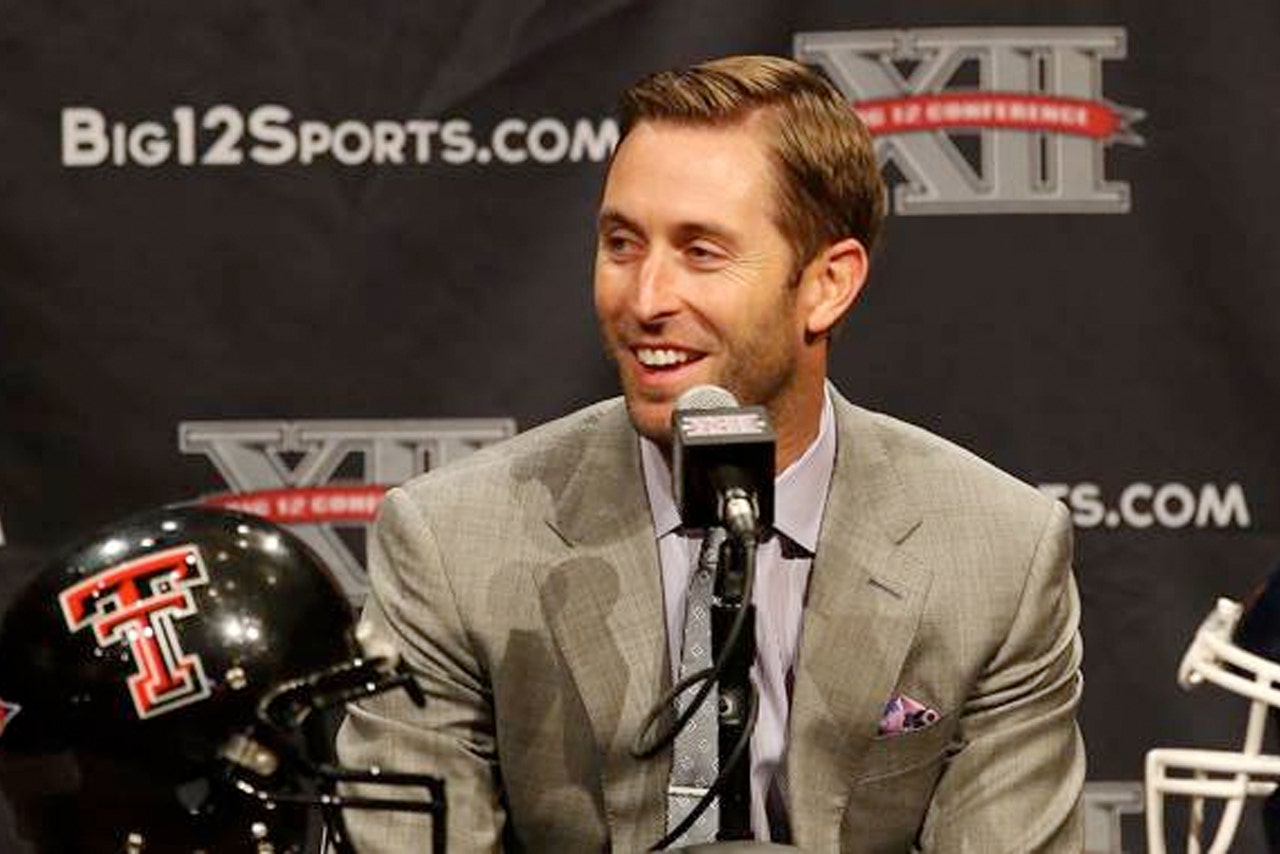 Kliff Kingsbury will be seeing several familiar faces on the other side of the field in his first season as Texas Tech head coach.
During his playing days in Lubbock from 1998-2002, Kingsbury crossed paths a few of the current coaches in the Big 12.
Mack Brown surely hasn't forgotten what the former Tech quarterback did his senior season when he led the Red Raiders to a wild upset of No. 3 Texas in 2002.
Kingsbury may have cost Brown what would have been his first championship at Texas, but he's looking forward to seeing what the 33-year-old can do as a coach.
"This may be the first one I've coached against as a player and a head coach," Brown said at Big 12 Media Days on Tuesday. "He's one of Tech's favorite sons coming back, so they'll be all excited about him being there. I think it will be fun to watch him."
Baylor coach Art Briles knows Kingsbury well, too. He was on Mike Leach's staff at Tech as the running backs coach from 2000-02.
But Briles sees Kingsbury as just another opponent in the Big 12.
"I don't want to think about coaching against him quite honestly," Briles said. "It's a little bit of a different situation because I do respect him as a coach and respect him as a person that's in our profession. I'm happy for him and happy for Texas Tech."
West Virginia coach Dana Holgorsen was also on Leach's staff at Tech as the wide receivers coach when Kingsbury was the quarterback.
---