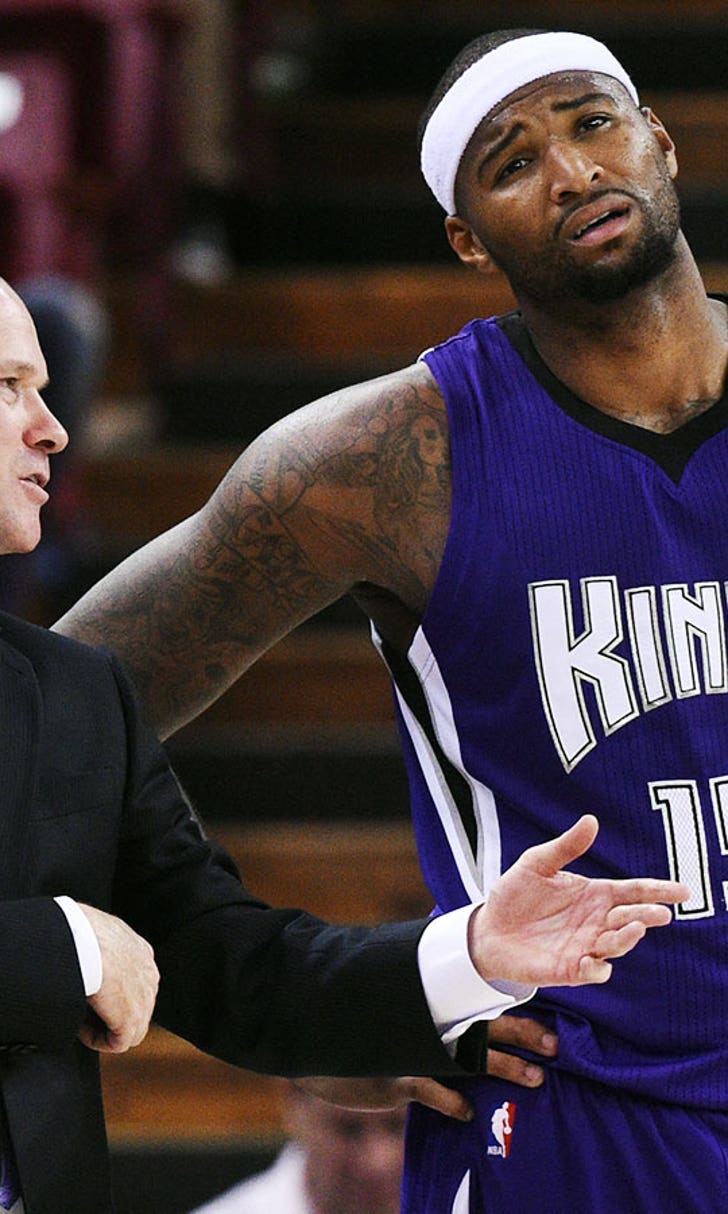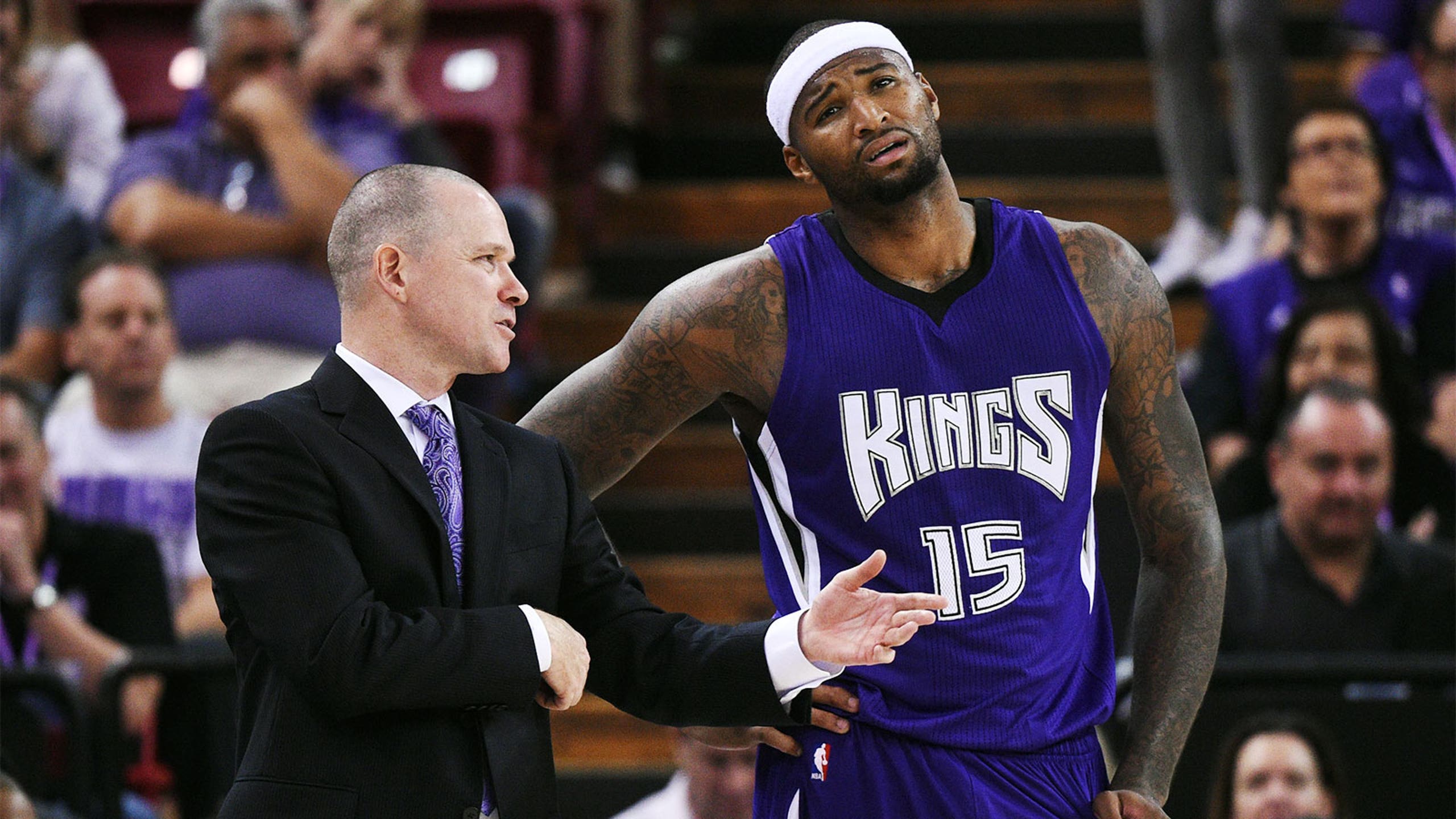 Kings' firing of Malone shows some owners prefer pizzazz
BY foxsports • December 15, 2014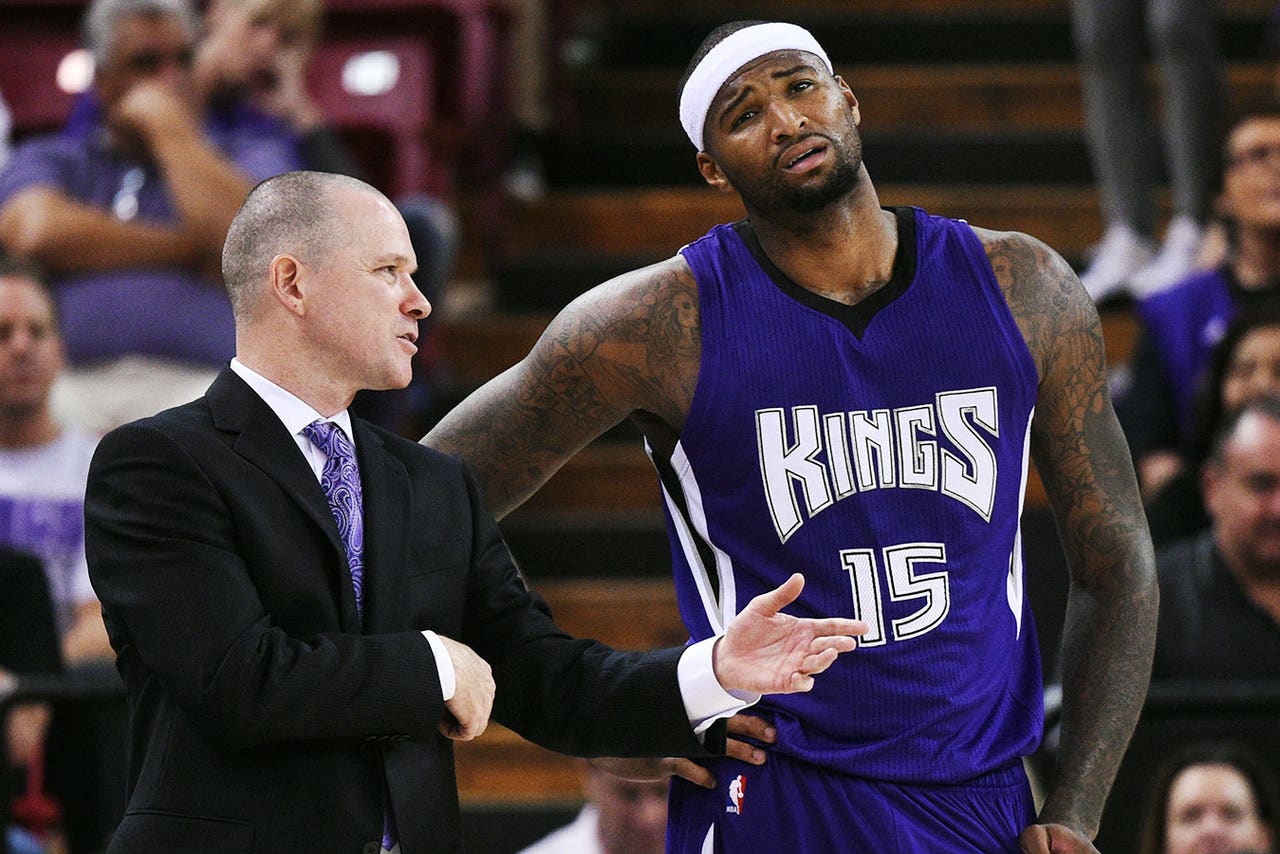 Random dribbles on the Sacramento Kings and the surprising firing of coach Michael Malone:
1. Let me start by saying I'm not a fan of the style of basketball Malone instituted with the Kings. It was a little too deliberate, a little too defensive-oriented, a little too Mike Brown-like. But no way did the guy deserve to get fired.
2. The Kings were off to a nice start under Malone, who was in just his second season. They played hard and smart, and on paper, aren't much better than their 11-13 record. They were living up to expectations in the rugged Western Conference. In fact, until their recent three-game slide, I'd say the Kings were playing better than expected -- especially without standout center DeMarcus Cousins.
3. Malone's greatest achievement in his short time with the Kings was getting through to Cousins. Until Malone arrived, Cousins struggled with maturity issues. Malone helped Cousins turn into a pro, a guy who started to make headlines solely because of his game.
4. As you know, Cousins has missed the previous nine games with viral meningitis. That means the Kings were minus his 23.5 points and nearly 13 rebounds a game. And were doing OK, anyway.
5. Cousins was clearly upset by the news. He said he found out about Malone's firing on Twitter. Afterwards, Cousins compared the mood around the Kings to the weather in Sacramento on Monday. It was raining and gloomy.
6. So the Kings played fairly well, and overall, you have to say Malone did a pretty good job. But again his philosophy -- lots of half-court sets and isolation plays -- is rarely a hit with owners. And Kings owner Vivek Ranadive clearly made this call.
7. It may come as a surprise, but plenty of owners aren't as concerned with championships as they are with putting an exciting product on the floor. The regular season runs a long time. It starts in late October and ends in mid-April. So the product had better be entertaining and easy to sell. Most fans want uptempo and fun basketball. Not die-hard fans -- but most. Die-hard fans are only concerned with wins and losses. But franchises survive and make money off casual fans, not the guys who are constantly tweeting about the NBA.
8. Ranadive, general manager Pete D'Alessandro and the rest of the Kings' front office have seen the excitement of the Golden State Warriors. Steve Kerr is the new coach and the Warriors aren't just winning -- they're playing a style of basketball that lands them on the national highlight shows and puts fans in the seats. For most owners, that's the next best thing to a title. For some, it's even better.
9. As Ailene Voisin wrote in the Sacramento Bee, the Kings "wanted movement, a faster tempo, more creativity, more passing, more attributes consistent with the modern game." Not surprisingly, all are aspects that interim coach Tyrone Corbin said he hopes to instill immediately.
10. This isn't to say the Kings are more interested in wooing the fans than winning games. But they believe they can have both. And coaches who share the philosophy of Malone (a former assistant with the Cavs), Brown and others similar to them should beware. The new NBA has become a more free-flowing brand of basketball. And it may no longer have a place for coaches who approach it differently.
Follow on Twitter @SamAmicoFSO
---