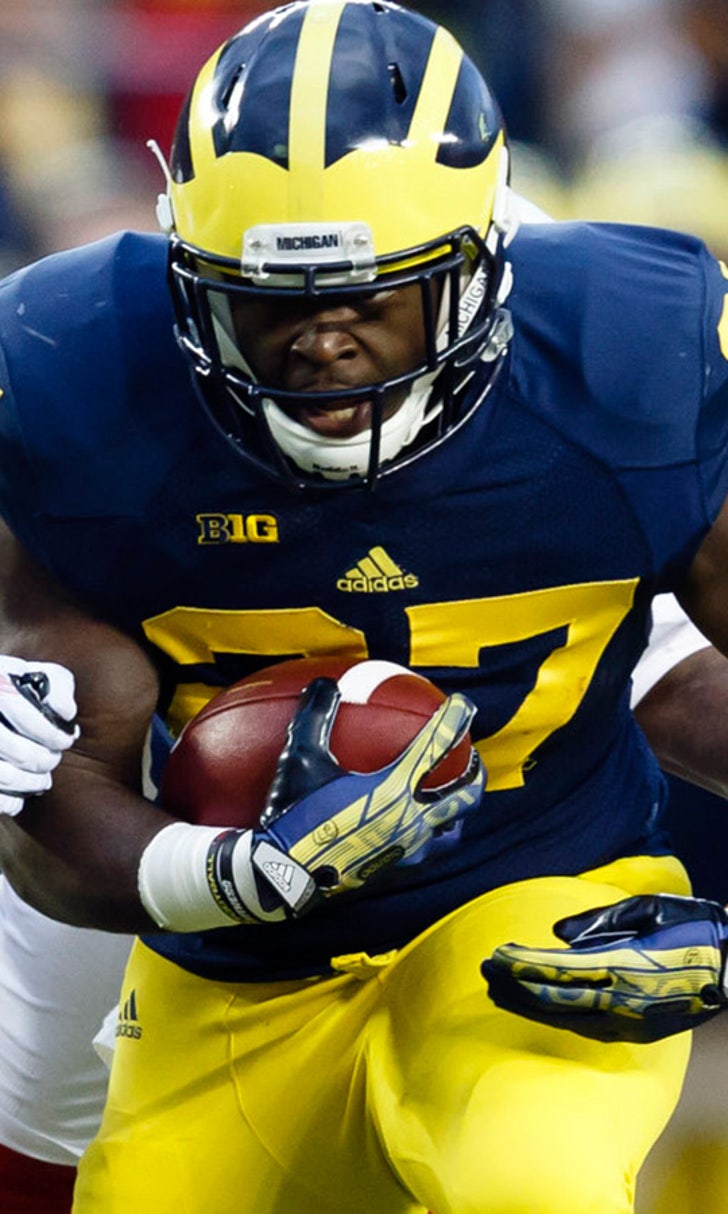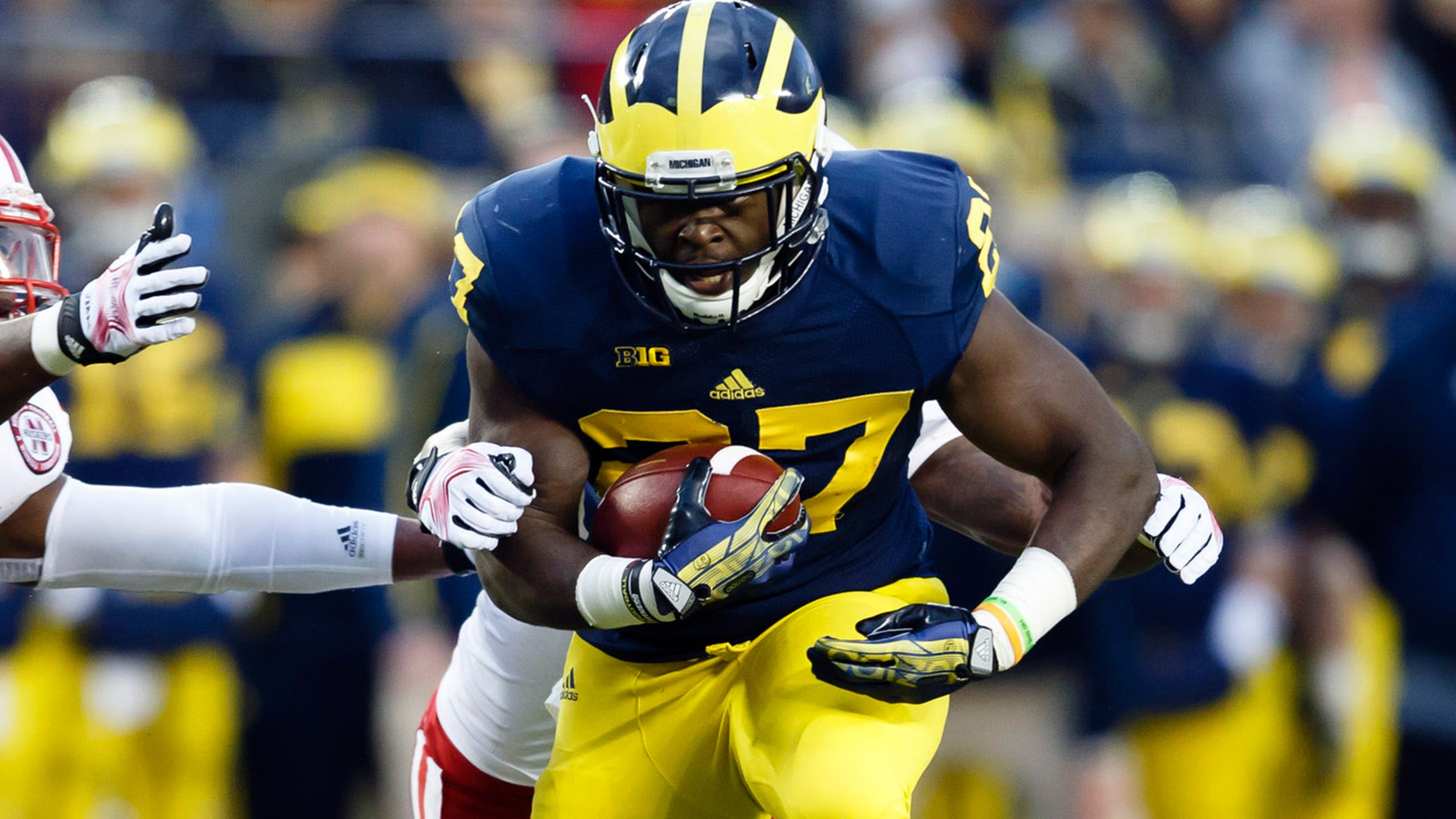 Key positions battles for Wolverines
BY foxsports • February 28, 2014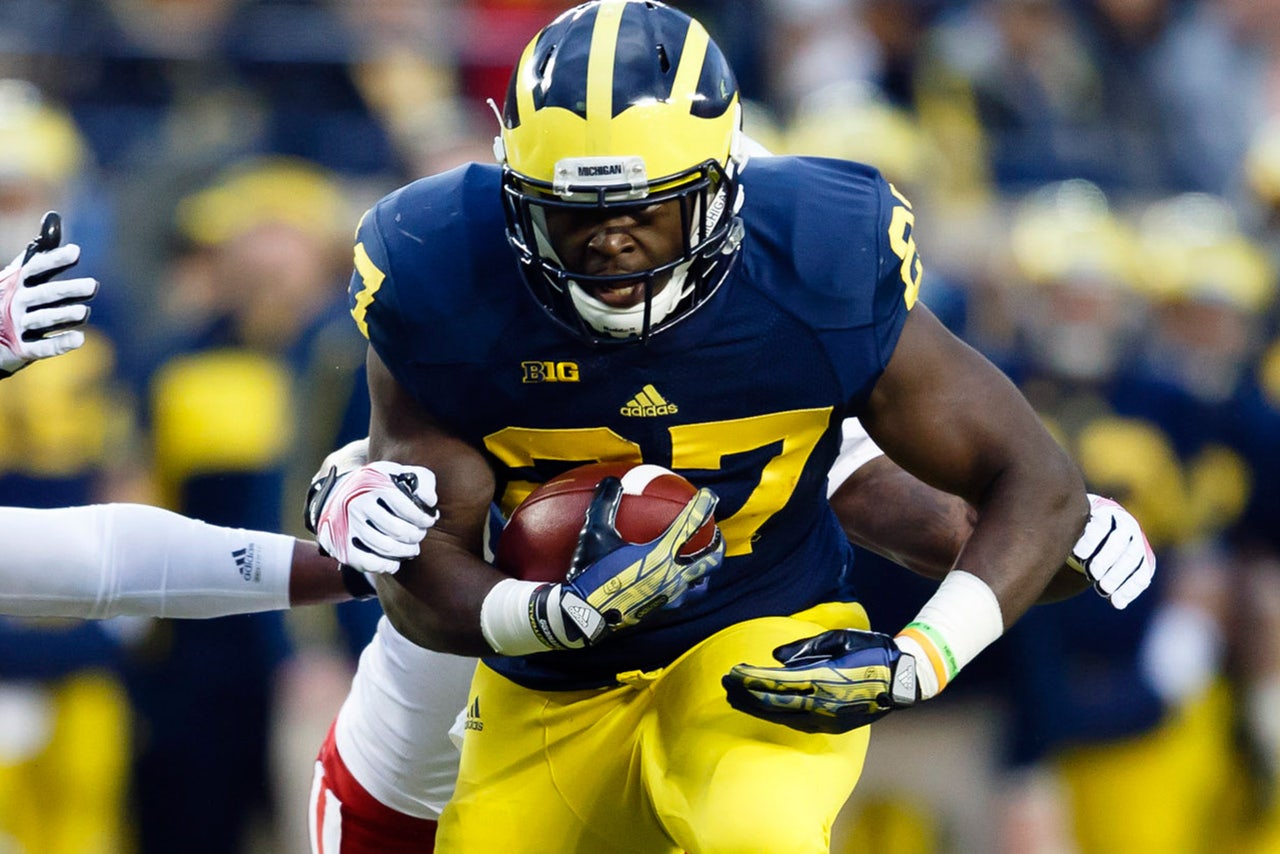 While Detroit suffers through the worst weather in living memory -- normal highs these days should be in the 40s, not the teens -- preparation is underway for sports that promise us warm afternoons and sunny skies.
The Tigers, of course, are in Lakeland, but they aren't the only ones working hard as February turns to March -- the Michigan football team is also going through spring practice.
Defensive coordinator Greg Mattison will be working his players hard throughout the next month, but the focus leading up to the April 5 spring game is going to be firmly on the offense. Michigan's inability to move the ball is what led to a 7-6 season and a losing record in the Big Ten. It also cost offensive coordinator Al Borges his job, with Dave Brandon and Brady Hoke luring Doug Nussmeier away from Alabama.
Nussmeier not only has to fix Michigan's offense, he has to do it without several key players from last year's group. Jeremy Gallon, who rewrote the school's receiving records, is off to the NFL, along with the team's only two solid offensive linemen, probable top-10 pick Taylor Lewan and right tackle Michael Schofield. Jake Butt, who was impressive at tight end after Devin Funchess moved to wide receiver, is expected to miss most of the season after tearing his ACL during off-season conditioning.
Nussmeier's first job, though, is to decide on a quarterback. Devin Gardner was spectacular at times last season, keeping the offense moving despite a porous line and the lack of a consistent running game, but too many of his mistakes turned into easy touchdowns for the opposition. Gardner came within one play of upsetting Ohio State on a broken foot, but sat out the Buffalo Wild Wings Bowl. He's healthy enough to take part in spring practice, something that wasn't a given, but he'll be sharing the first-team reps with Shane Morris.
Morris came to Ann Arbor last year as a five-star recruit, but a case of mononucleosis during his senior year at Warren de la Salle meant that he wasn't able to enroll early at Michigan. That meant no spring practice and no real chance at unseating Gardner. He did win the No. 2 job, and played decently with a limited playbook in the bowl game. Morris isn't likely to start the season behind center, but he will have to be ready if Gardner's big-play mistakes start coming back.
Next, Nussmeier desperately needs to find a running back. Brady Hoke has always preached the tradition of Michigan football, but for the last two seasons, he hasn't had anything close to the star tailback that was a fixture of the best Wolverine teams. Last year featured several games where the running backs struggled to average more than one yard per carry. Some of that was because of the offensive line, but Michigan couldn't even run consistently behind Lewan, the two-time Big Ten offensive lineman of the year.
Fitzgerald Toussaint kept the starting job for most of the season, despite never looking completely comfortable after the broken leg that ended his junior season. Derrick Green, the highly touted freshman, showed up overweight and only gained 270 yards all season. By the bowl game, fellow freshman De'Veon Smith was getting more carries, and he was the only back who showed any burst. If Green gets into shape and lives up to his potential, he should be the power runner that Michigan has been looking for, while Smith would be a perfect complement as a speedier back.
Even if Gardner and Green take unquestioned control of their positions this spring, it isn't going to help unless Nussmeier can put together an offensive line from the shambles left from last season. Lewan and Schofield were fine at tackle, but they are both gone, and the Wolverines never found a interior group that worked.
Graham Glasgow finished the season as the starting center, and his biggest competition will probably come from redshirt freshman Patrick Kugler. Kugler came to Michigan as a center, so it could help things a little if he won the job and let Glasgow move back to guard. That would let him compete with Kyle Bosch and Kyle Kalis, both of whom struggled last season. Sophomore Blake Bars will also be in the mix at guard, while junior Chris Bryant, who is hampered by a shoulder injury, should at least provide depth when he returns this fall.
Sophomore Erik Magnuson is expected to get the first shot at replacing Lewan, after a disastrous stint at guard last season, but he's going to miss the spring with a shoulder problem. That probably leaves David Dawson at left tackle for now, with Ben Braden at right tackle. Ideally, by the time Michigan opens the season with the Appalachian State rematch, it will be Magnuson and Braden starting, with Dawson as the primary backup at both spots.
---