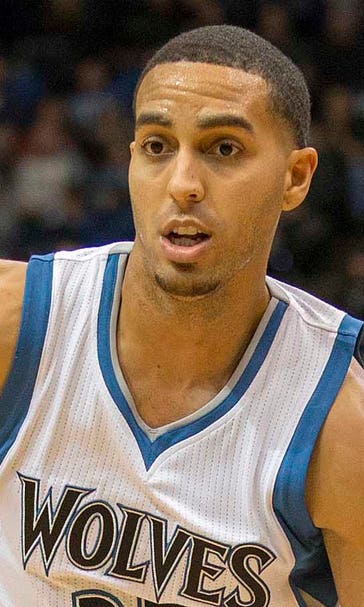 Kevin Martin now Timberwolves' fourth unavailable starter
BY foxsports • November 21, 2014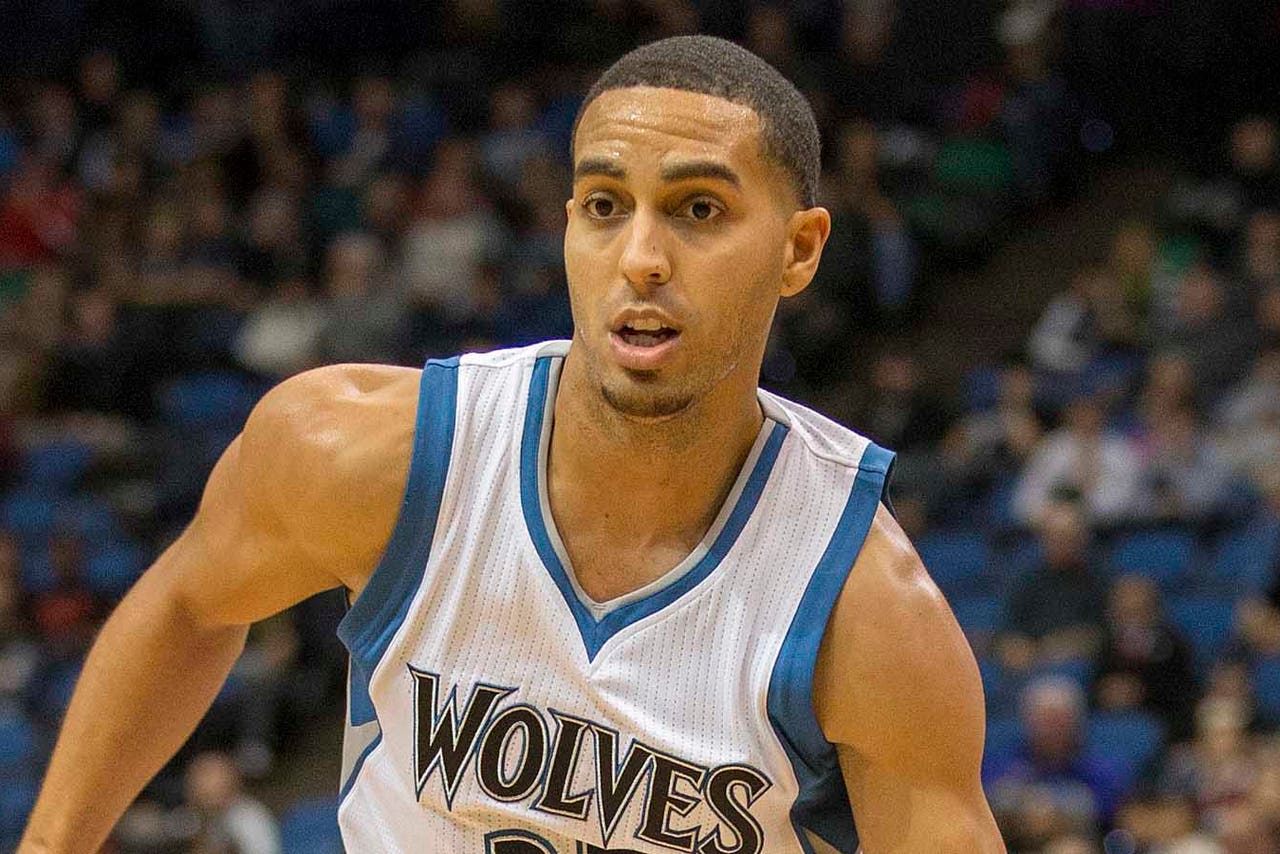 MINNEAPOLIS -- When it was learned he battled through an illness that had him up at 3:30 a.m. the night before, Timberwolves shooting guard Kevin Martin's 37-point performance in Wednesday's victory over New York was eye-popping enough.
Apparently, it was an even more valiant effort than originally perceived. Martin did most of it with a fracture in his right wrist he suffered in the first quarter.
An MRI performed Friday revealed the injury. Martin, averaging 20.4 points 48.3 percent shooting (48.1 from 3-point range), will be sidelined indefinitely.
"We talked, he's frustrated," coach Flip Saunders said before Friday's game against San Antonio. "He played very well, he bought in, he played extremely hard the last couple games, last game especially, gave a lot in the last game, not only at the offensive end but the defensive end. So I think he was frustrated because of the whole situation."
That brings the walking-wounded Wolves casualty count to four starters.
Point guard Ricky Rubio is out indefinitely with a severe ankle sprain suffered Nov. 7 at Orlando, center Nikola Pekovic has a sprained wrist that will keep him out at least until next week, and power forward Thaddeus Young won't be with the team Friday against San Antonio or Saturday against Sacramento as he deals with the death of his mother.
Lula Hall died of cancer at the age of 57 last Thursday. Her funeral took place Friday.
Martin's injury leaves rookie, No. 1 overall draft pick Andrew Wiggins as the lone remaining opening-day starter available this weekend. Center Ronny Turiaf is out with a sore right hip, too, leaving Minnesota woefully thin in the frontcourt.
Now it's the guard rotation taking a mammoth hit.
Saunders said Corey Brewer would start in Martin's place on Friday and the team will count on more production from Brewer and Chase Budinger, who's played just 61 minutes in eight games this season and is averaging 2.3 points per game.
"It's going to be by-committee," Saunders said. "We've got three veteran guys when you look at (Mo Williams), Corey and Chase, so those guys are going to have to be leaders of the kiddie corps."
Martin tied career highs with seven 3-pointers and 14 made field goals Wednesday. It was initially unclear whether he'd be able to play or not after he and Brewer both became sick overnight. The two speculated it might have been food poisoning after eating the same caterer-provided meal after practice Tuesday.
Signed last summer for four years and $28 million, the 31-year-old Martin missed the Wolves' season opener at Memphis with a sore ankle. Last season, he sat out 14 combined games with the flu, an injured thumb and a sore foot.
"They're still trying to evaluate Kevin, whether it's displaced or not, so they'll know in probably a couple of days about that," Saunders said.
In 2009, Martin fractured a wrist during a game in which he scored 48 points, then played two days later and tallied 29 points in 40 minutes before being diagnosed with a hairline fracture. He would miss 2 1/2 months before returning to action.
No timeline has been issued for Rubio's return, but he said Thursday he'd love to be back by Christmas. Pekovic, who's also been hampered by a sore ankle, will be re-evaluated next week.
If the big man's absence is longer-term, Minnesota could apply to the NBA for a "hardship" that allows them to sign an additional player without making a roster move. Currently, the Wolves have only 10 of 15 players active.

FOX Sports North's Brian Hall contributed to this report.  
---