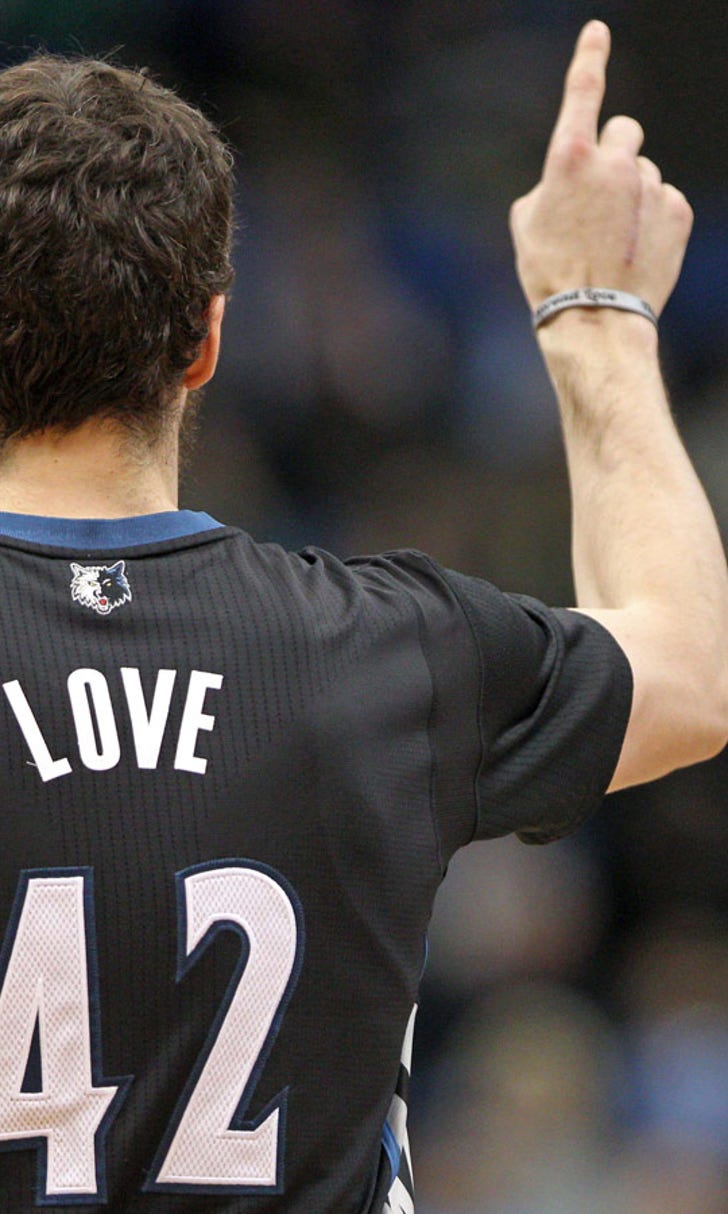 Kevin Love honors deceased grandmother with fine showing
BY foxsports • December 11, 2013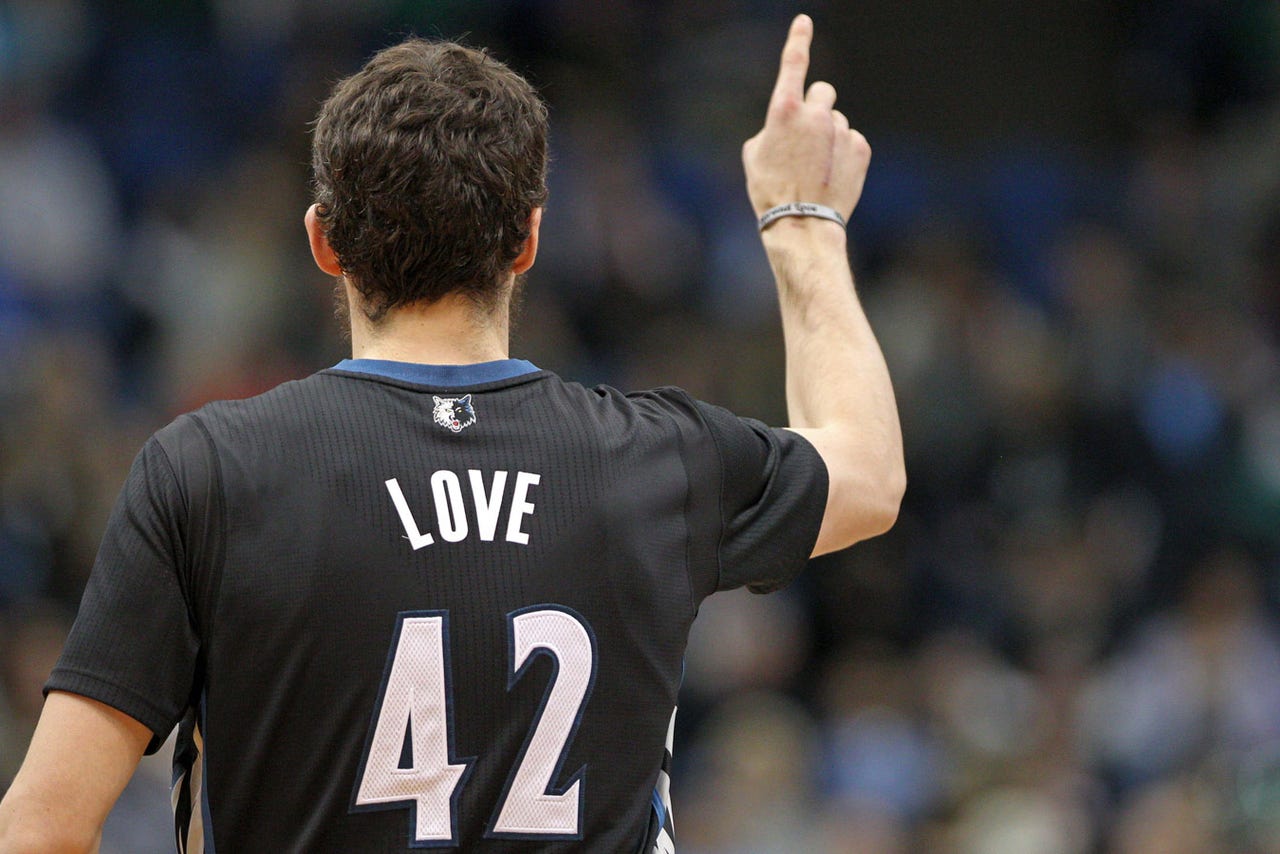 With a flurry of long-range buckets and a refreshingly familiar interior presence, Kevin Love honored the memory of Carol Lee Craig well Tuesday night.
The Timberwolves power forward returned to action following a one-game absence to grieve with his family over the loss of Craig, his maternal grandmother who lived next door to Love and played a key part in his upbringing. Love dedicated his first contest back to her, and if Craig had been at the Palace of Auburn Hills, she would've beamed at what she saw.
In Minnesota's 121-94 blowout over Detroit, Love looked rejuvenated -- and not at all rusty -- after a nine-day layoff between games. The two-time All-Star that missed most of last year continued his resurgent 2013-14 start, scoring 26 points, pulling down 16 boards and dishing out seven assists.
"She's gonna be on my mind my whole career," said Love, who hadn't played since Dec. 1 at Oklahoma City due to the Timberwolves' postponed game in Mexico and his grandmother's passing. "She was somebody who's been with me from the very start, helped raise me, lived next door to me my whole life. My Grandma Carol's gonna be with me from here on out."
With her on his mind, Love stood at the front of a strong charge from the Timberwolves' starting five. Minnesota (10-11) bounced back from a grueling 1-5 stretch to record its largest-ever margin of victory against Detroit.
It was a well-needed win against the first of two Eastern Conference opponents that represent more manageable, recovery-type contests than the road trips to Oklahoma City, Houston and Indiana the Timberwolves have endured lately.
"We had a lot of energy," said coach Rick Adelman, whose team returns home to face Philadelphia on Wednesday. "We had a good tempo to the game. ... We kept the same routine all the way through the game. I think we had 31 assists (they did), which means you're moving the ball."
Ricky Rubio had one of his better all-around offensive nights, notching 15 points and 19 assists. Kevin Martin and Nikola Pekovic scored 18 each, while fellow starter Corey Brewer had 11 points -- two on a mammoth one-handed jam early in the third quarter, part of a 29-15 Timberwolves run spanning the middle two periods that put them firmly ahead for good.
Three days after the worst shooting night in franchise history -- with Love in Portland, Ore., with his family -- Minnesota shot 48.2 percent from the floor, made 11 of 24 3-pointers and scored at least 24 points in each quarter.
We moved the ball, we had good patience, we were cutting harder," Adelman said. "Everything was just a little bit more in our step tonight than it has been the last week or so."
Nailing a pair of free throws then the first of his four 3s on six attempts, Love scored the game's first five points. He and Pekovic bullied Detroit bigs Andre Drummond (eight points, eight rebounds) and Greg Monroe (10, two), which contributed to a noticeable gap in foul calls and free-throw attempts.
Love went 10-for-10 from the stripe, leading a 28-for-33 effort from his team. The Pistons (10-12) took 16 foul shots.
It was Love's sixth 25-point, 15-rebound game of the season. The rest of the NBA has 10 combined nights of that statistical caliber.
Love needed it. His team needed it. Now, both have a chance to get Minnesota back to .500 against a struggling 76ers team that has lost seven of its past eight and is 1-6 against Western Conference opponents (so was Detroit before Tuesday).
He was terrific tonight," Adelman said of Love. "Just solid all the way through.
"He was ready to go."
Follow Phil Ervin on Twitter
---