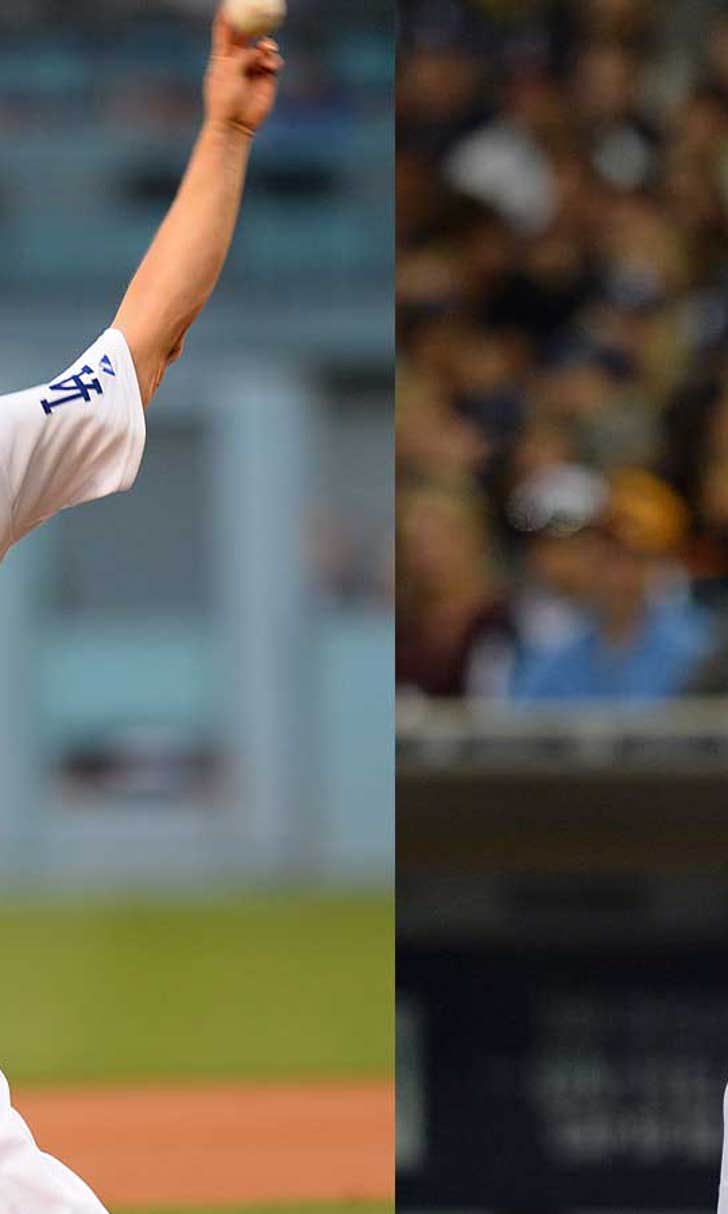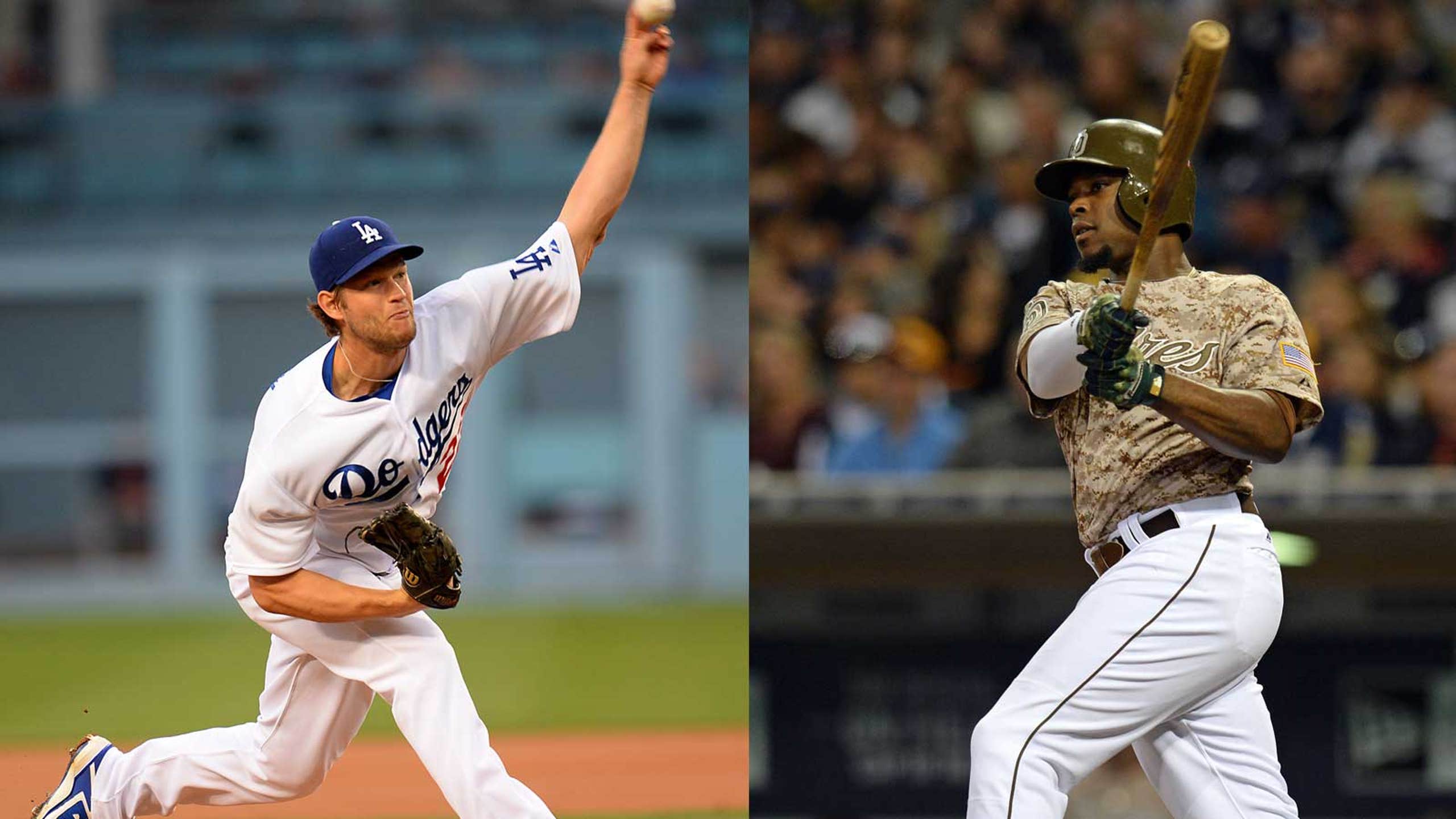 Kershaw, Dodgers come to San Diego for three-game series
BY foxsports • June 12, 2015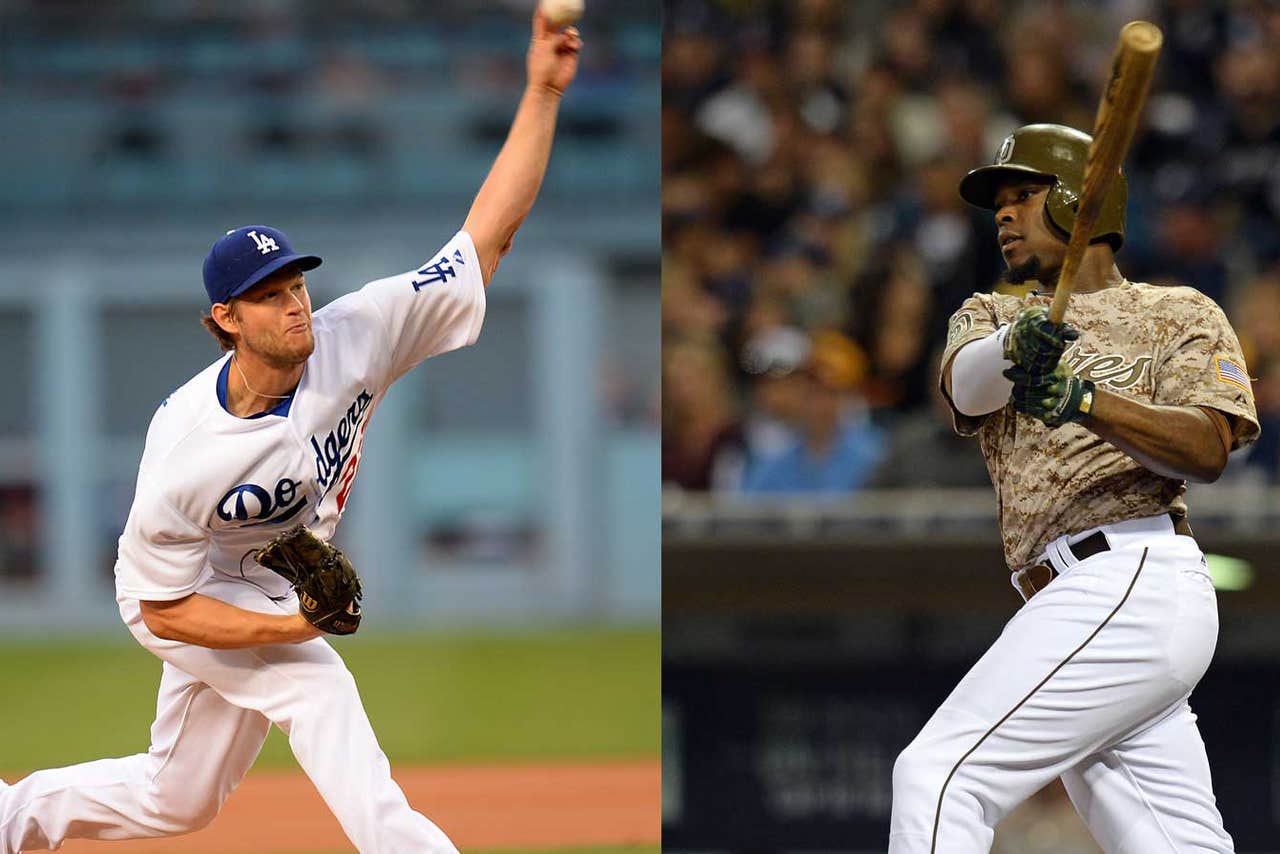 Clayton Kershaw is enjoying his best stretch of the season as he gets ready to face a familiar strikeout-prone opponent.
The Los Angeles Dodgers starter looks to win his fourth straight outing Friday night in the opener of a three-game road series against the San Diego Padres.
Kershaw (5-3, 3.36 ERA) has yielded two runs and 10 hits with 28 strikeouts over 22 innings in his last three starts after he pitched eight innings of one-hit ball with 11 strikeouts in Saturday's 2-0 home win over St. Louis.
"I just executed some fastballs away that were pretty well located and tough to put a bat on," he said. "This was probably the best slider-curveball combination I've had in a while."
Kershaw is third in the majors with 101 strikeouts as he gets another look at San Diego (31-31), which has struck out 510 times for baseball's third-highest total. The Padres are the team he has faced the third-most in his career, going 12-6 with a 2.33 ERA in 25 starts.
The left-hander is 4-0 with a 1.42 ERA in his last five outings against San Diego, failing to win in a 6-3 victory on opening day in which he gave up three runs in six innings with nine strikeouts.
That marked his first look at former teammate Matt Kemp, who was 2 for 3 off him. Justin Upton is 4 for 36 with 12 strikeouts in this matchup, Will Venable is 4 for 16 and lefty-swinging Yonder Alonso - who bats .429 off southpaws - has one hit in nine at-bats.
Batters swing at Kershaw's first pitch 39.3 percent of the time for baseball's highest mark.
This will be the third time that Kershaw will square off with Odrisamer Despaigne (3-4, 4.72), who went 0-2 with a 6.35 ERA last year in his lone starts against Los Angeles. Kershaw allowed two earned runs in 17 innings in those games.
Despaigne is 1-4 with a 5.82 ERA in six outings since joining the rotation May 7 but has a 2.42 ERA in the last four. He gave up four runs over six innings in Sunday's 4-0 defeat at Cincinnati.
No Dodgers hitter has more than five at-bats against the right-hander, with Cuban compatriot Yasiel Puig going 2 for 5.
Puig went 4 for 4 with a three-run homer and scored the winning run in the ninth inning as Los Angeles (35-25) beat Arizona 7-6 on Wednesday to complete a three-game home sweep. The right fielder missed more than a month with a strained left hamstring before returning Saturday.
"It's tough to fill the shoes of a guy like that when he can do so much," second baseman Howie Kendrick said.
Third baseman Justin Turner could return to the lineup after missing two games because he fouled a pitch off his left kneecap in Monday's 9-3 win.
San Diego capped a 4-3 trip by rallying from three runs down in Thursday's 6-4 win over Atlanta. Yangervis Solarte hit a two-run single in the 11th inning in a game that featured a benches-clearing incident involving Kemp and the ejection of manager Bud Black.
"That just shows how good of a team we have," Kemp said. "We have to win those games. That was a good comeback."
Cory Spangenberg, who has never faced Kershaw, went 7 for 16 with four RBIs in the four-game series.
Los Angeles has captured six of nine meetings.
---