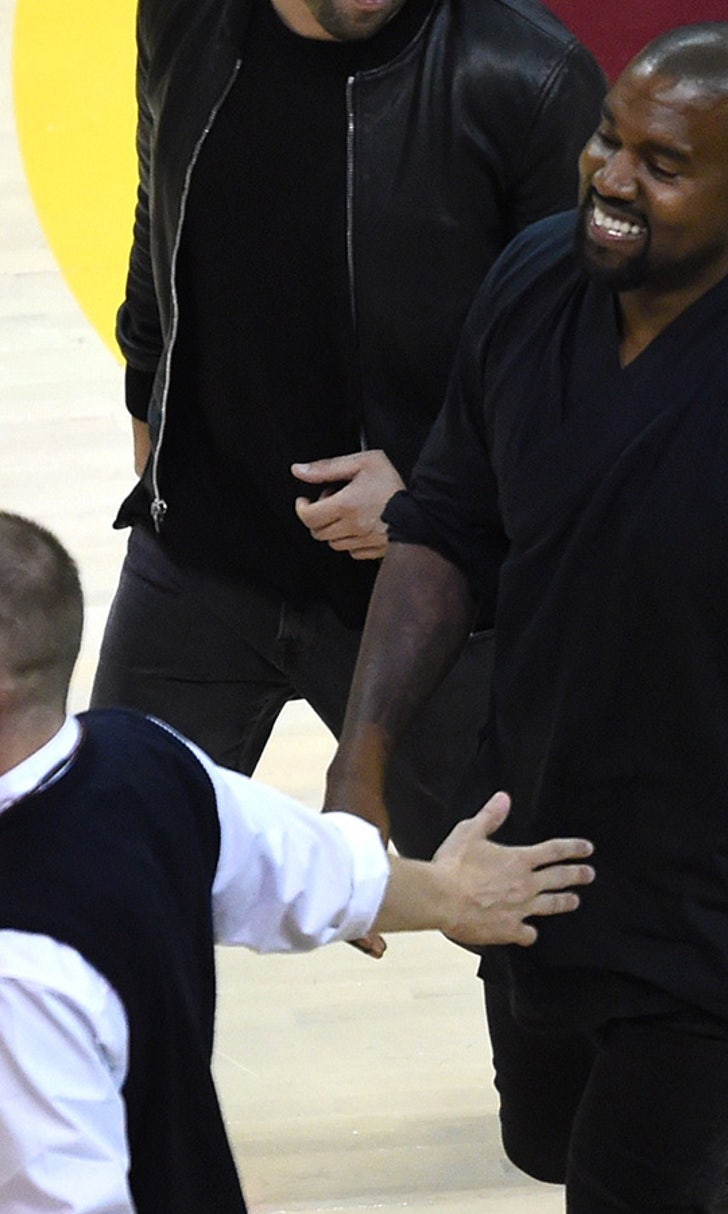 Kanye West acts like Kanye West at NBA Finals; Kimmel messes with Warriors fans
BY Jimmy Traina • June 12, 2015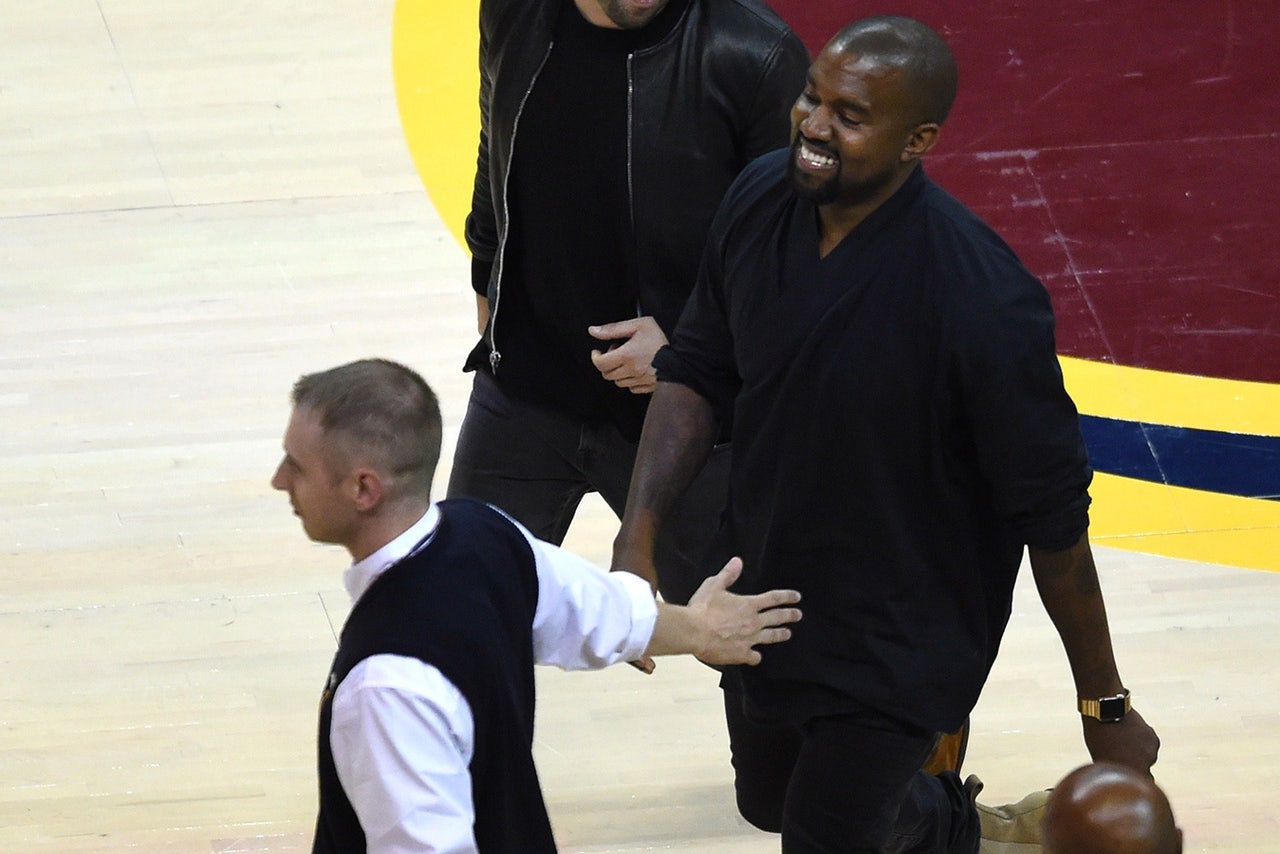 In case you were wondering if Kanye West was still a weird individual, the answer is yes. West attended Thursday's Warriors-Cavs game, but quickly turned sour when he saw that he was on camera.
The best part of Game 4 of the NBA Finals was the appearance of wrestling legend Ric Flair, who videobombed NBATV before the game and pumped up the home crowd during the game.
Jimmy Kimmel took advantage of the politically correct times we live in to mess with Golden State Warriors fans. Kimmel had two "community activists" ask Warriors fans to sign a petition to get the team's overly aggressive named changed. The result was this entertaining video.
It wasn't just a rough night for LeBron James, who ended up bloodied in the Cavaliers' Game 4 loss. It was also a rough night for this guy wearing a LeBron James jersey at the Nationals-Brewers game.
Here's a great story about Cleveland Browns rookie wide receiver Vince Mayle, who happens to be LeBron's doppelganger.
"Tonight Show" host Jimmy Fallon handed them out Thursday night. The Timofey Mozgov superlative was the best.
WWE broadcaster Jim Ross has penned a tribute to legendary wrestling star Dusty Rhodes, who passed away on Thursday.
When this kid is at the plate, he puts ALL his effort into his swing.
Got a link, comment or question? Email Jimmy.Traina@fox.com.
---