Kansas State upsets West Virginia 79-75
January 21, 2017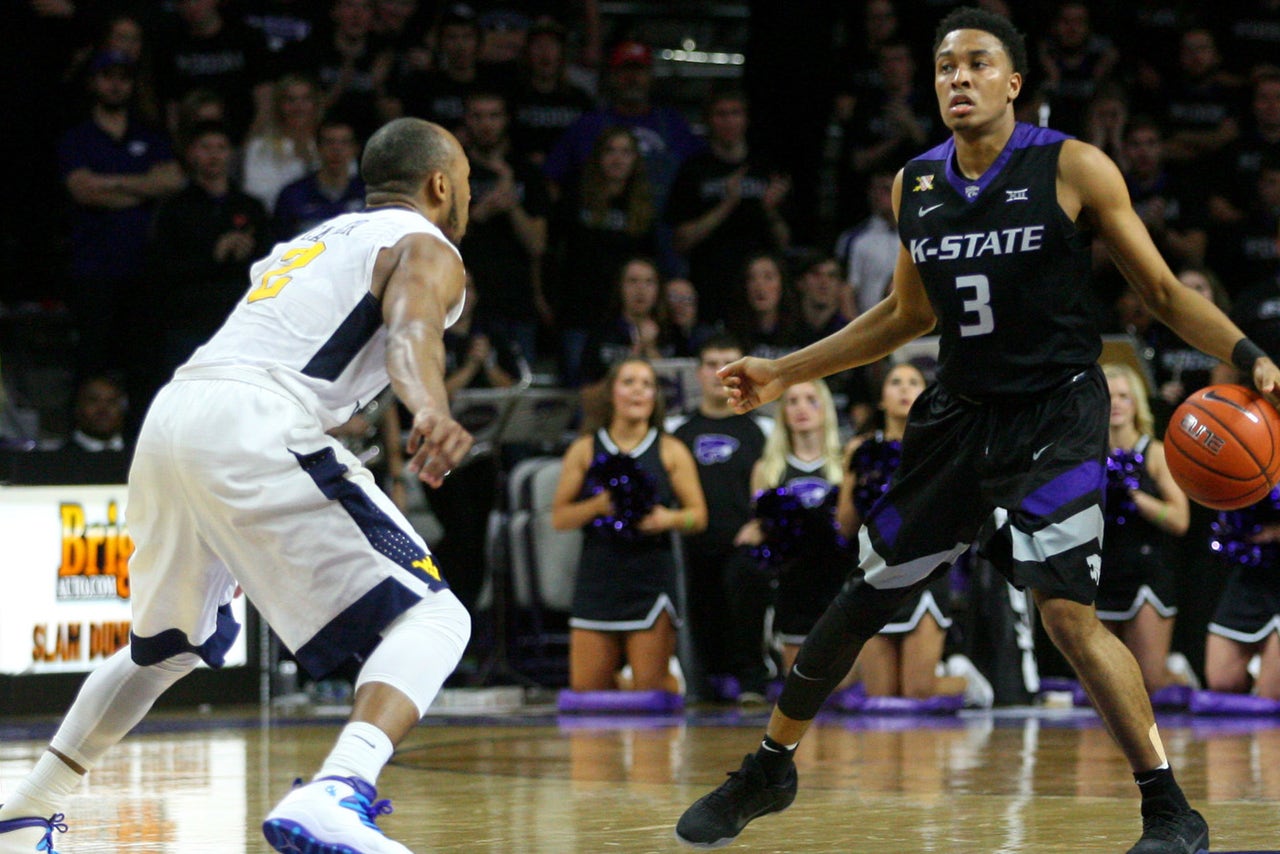 MANHATTAN, Kan. -- After coming close on a few occasions this season, Kansas State finally picked up that elusive win over a ranked opponent.

Kamau Stokes and Barry Brown each scored 13 points to help Kansas State rally to upset No. 7 West Virginia 79-75 on Saturday night. Brown reflected on the team's ability to finally get over the hump and defeat a ranked team this season.

"It's great, I mean especially being on this team last year and not being able to get over the hump besides beating OU. Coach talked about playing with maturity, courage and just coming out with a win at home feels good."

The Wildcats (15-4, 4-3 Big 12) trailed by 12 late in the first half before Stokes keyed a late burst, hitting a layup right before the halftime buzzer to cut the deficit to two at the half.

Buoyed by that run, Kansas State went on a 14-6 run to start the second half and take a 50-44 lead on a layup by Dean Wade.

The Mountaineers (15-4, 4-3 Big 12) trailed 65-55 with 7:43 left before taking a 68-67 lead on Nathan Adrian's jumper with just under 5 minutes left.

Turnovers by the Mountaineers would eventually be their undoing. After averaging just a shade over 11 turnovers per game, the Mountaineers committed 23 in the loss.

"When you look at the amount of turnovers, and their halfcourt defense is not something to turn people over." West Virginia head coach Bob Huggins said following the contest.

"We just threw it away. What kills you is unforced turnovers. It's that you are forced to play at a pace you cannot play, or you will have guys with the ball that do not know what to do with the ball. The unforced ones absolutely kill you."

Wesley Iwundu and Stokes combined to score the next seven points to help Kansas State get the win.

Tarik Phillip led West Virginia with 20 points.



BIG PICTURE

West Virginia: The loss by West Virginia marks the first time the Mountaineers have lost back-to-back games this season.

Kansas State: Saturday's victory against No. 7 marks the first time Kansas State has defeated a ranked opponent this season.

POLL IMPLICATIONS: West Virginia will surely take a tumble in next week's rankings after losing two in a row after being ranked 7th in the nation this past week. Kansas State may receive a few more votes in the AP poll this week. The Wildcats only received one in this past week's ranking.

STAT OF THE NIGHT: Iwundu became the first player in Kansas State history to compile over 1,000 points, 500 rebounds, 300 assists and 100 steals in his career.

HE SAID IT: Huggins on Brown's 2nd Half Performance -- "We decided to stand on the side of him and let him drive to the basket instead of staying in from him. I do not know why we do what we do. It is not what we practice. I promise you that is not what we practice."

UP NEXT

West Virginia travels home and will host Kansas on Tuesday night.

Kansas State will travel to Iowa State on Tuesday night.
---
---