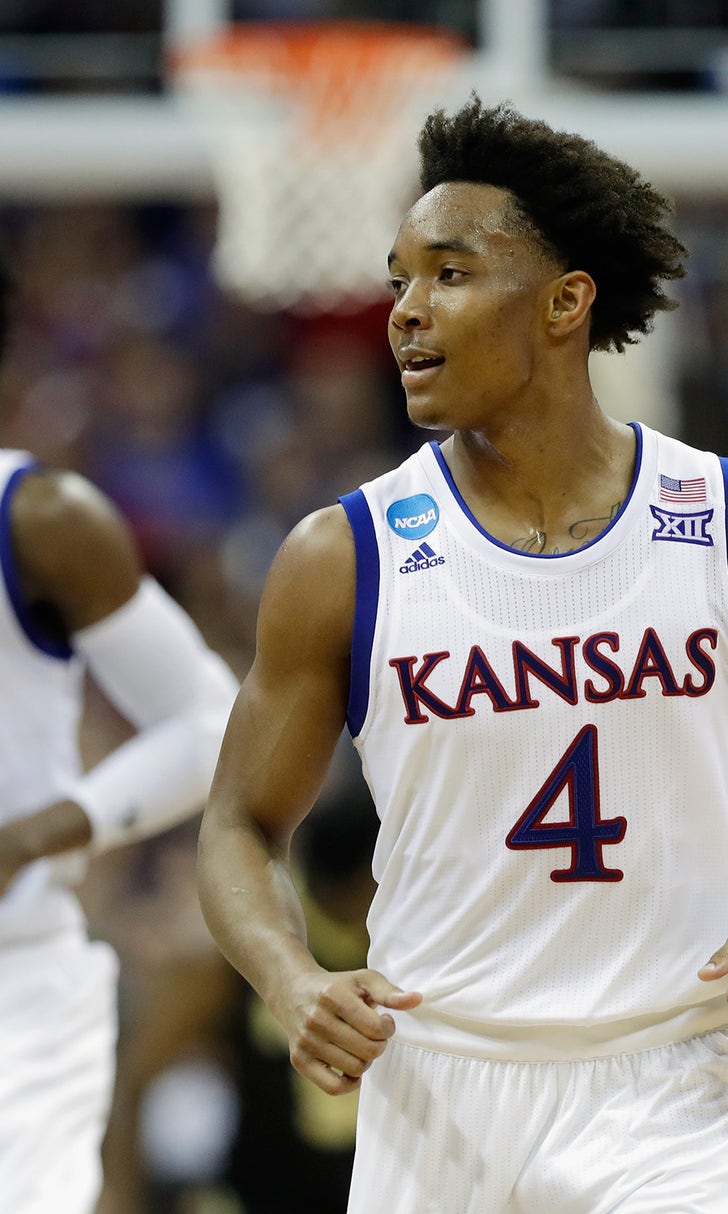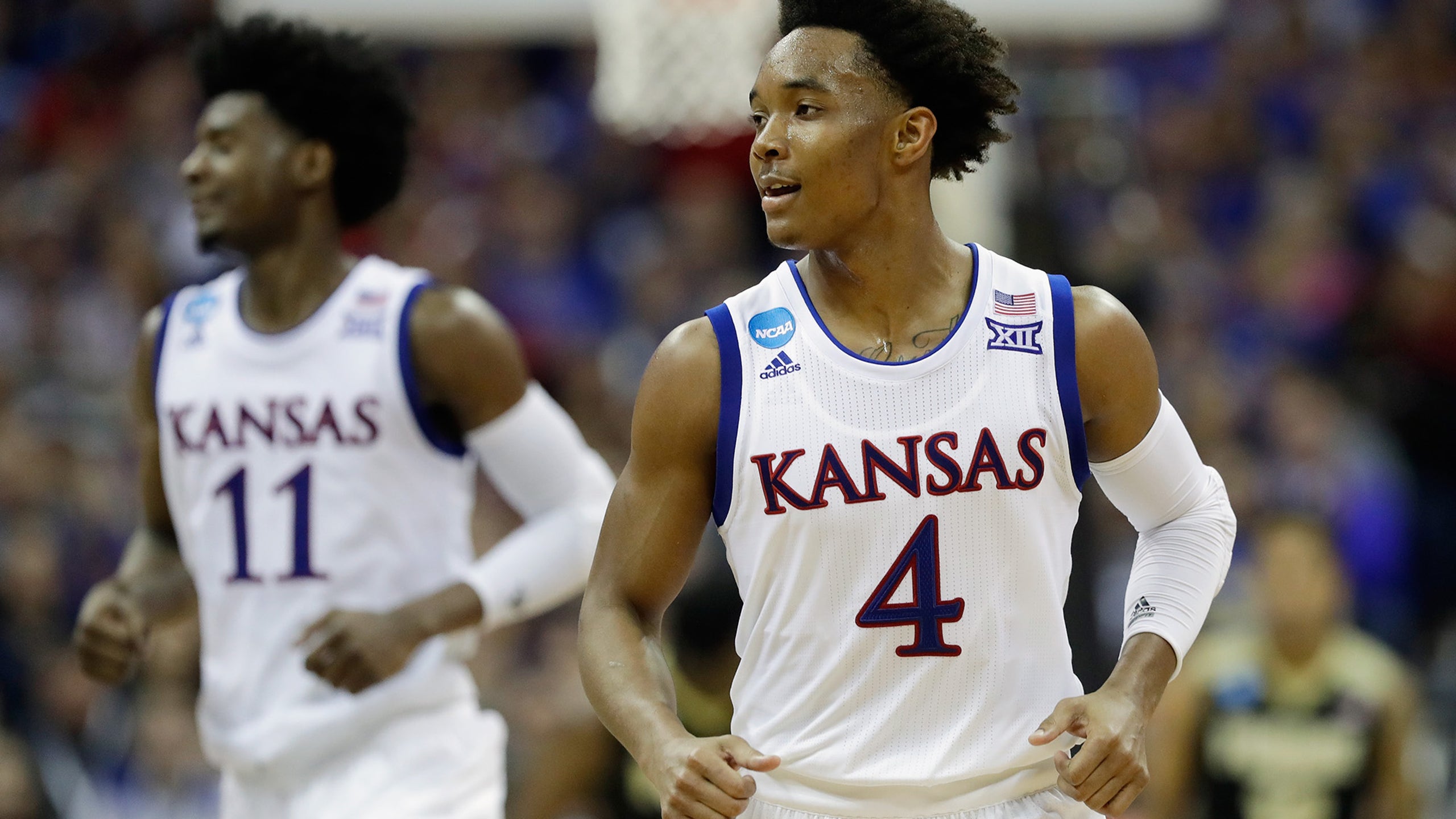 Kansas faces a tough test against Syracuse's strong defense
December 2, 2017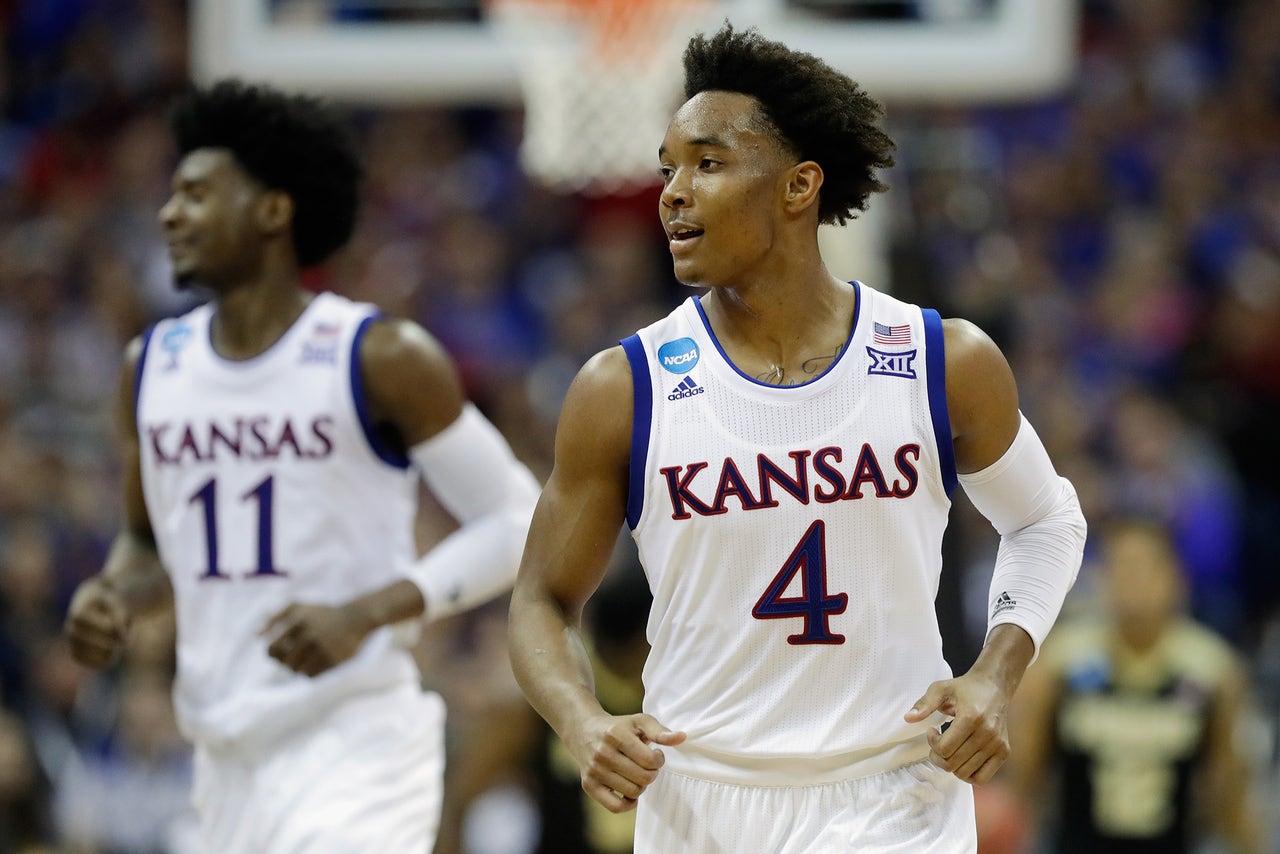 MIAMI -- Scoring balance is something to appreciate, but when the averages soar into the ranges achieved by the No. 2 Kansas starters, the possibilities are even more encouraging.

Each starter averages at least 13.5 points per game, contributing to a 94.5-points per game average that ranks sixth nationally and a nation-best scoring margin of 33 points.

Bill Self, however, issued an advisory as the No. 2 Jayhawks (6-0) prepared for a matchup Saturday against Syracuse (6-0) in the final of the Hoophall Miami Invitational at American Airlines Arena.

"We're not going to score this many points. The points we're scoring, you know, it's inflated," cautioned the Kansas coach. "Everybody scores more points in non-conference. You get into conference play, by the time you play somebody a second time, you're trying to figure out a way to score instead of thinking about how many."

Still, Self acknowledged that each of his five starters are capable of scoring 20 points in any game.

Through the opening stretch of the season, senior guards Sviatoslav Mykhailiuk (18.2 ppg) and Devonte' Graham (15.8), junior guard Lagerald Vick (15.8) and sophomore center Udoka Azubuike (16.0) have each posted career highs for points in a game.

"I would say there are a few teams in America that have that many guys that can put up pretty big numbers," Self said. "Certainly I think balance is hard to guard."

In their last win, a 96-58 blowout of Toledo, the Jayhawks enjoyed a 30-2 run in the first half, when they shot 75 percent, and then scored the first 13 points of the second half as Graham netted a career-best 35 on 14-for-19 shooting.

"We can go on a run and get some separation and get a comfortable lead, but it's never on your mind like, 'Hey, we're on a big run,'" said sophomore guard Malik Newman, the only newcomer among the Kansas starters after transferring from Mississippi State.



"We just try to keep it going with one stop at a time, one possession at a time. This is how we go."

The Jayhawks will face a completely different challenge from the Orange, largely because of the sophisticated zone defenses Syracuse uses. But also because Syracuse will be the best team Kansas has faced since the Champions Classic, when the Jayhawks struggled offensively but edged Kentucky in the second game of the year.

"They know where the shooters are," Self said. "They know how to tweak (the zone) if they're doing something that's hurting it."

Defending the 3-point arc, however, has been an issue for Syracuse.

For that matter, so has matching teams on 3s considering the Orange are shooting 29 percent and getting just 20 percent of its scoring from that range. By contrast, Kansas is shooting 45.2 percent and posting 37 percent of its scoring from behind the arc.

Defensively, Syracuse coach Jim Boeheim said, "We need to work on this like just understanding the scouting report."

Offensively, Boeheim concluded, "We've got to start making some shots."

The game will be the first away from home for Syracuse, which is coming off a 72-70 win over Maryland in the ACC/Big Ten Challenge.

One distinct advantage for the Orange could be the 13.8 margin it has forged off an average of 45.5 rebounds per game.

Freshman forward Oshae Brissett leads Syracuse on the glass with a team-best 9.8 rebounds per game. Sophomore guard Tyus Battle is its top scorer with a 19.7-point average, followed by junior guard Frank Howard (15.7).


---
---