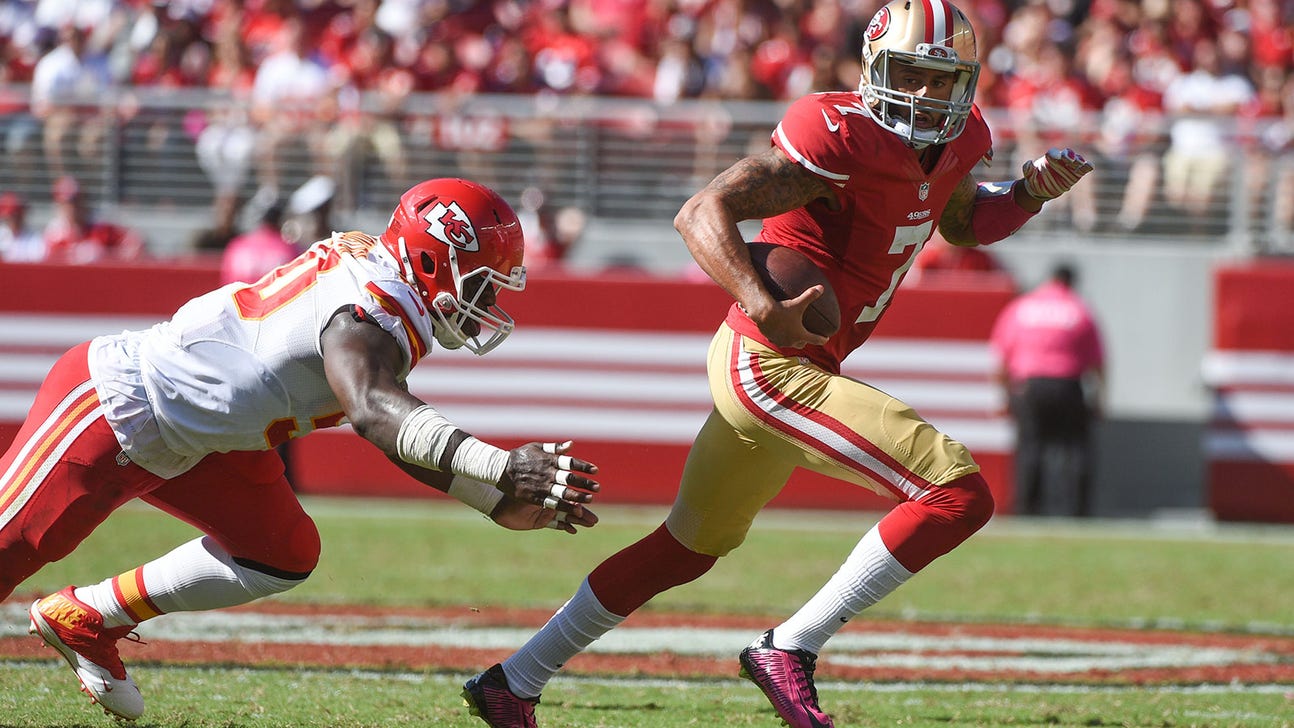 Kaepernick's arm is one thing, but Rams must contain his legs, too
Published
Oct. 31, 2014 6:32 p.m. ET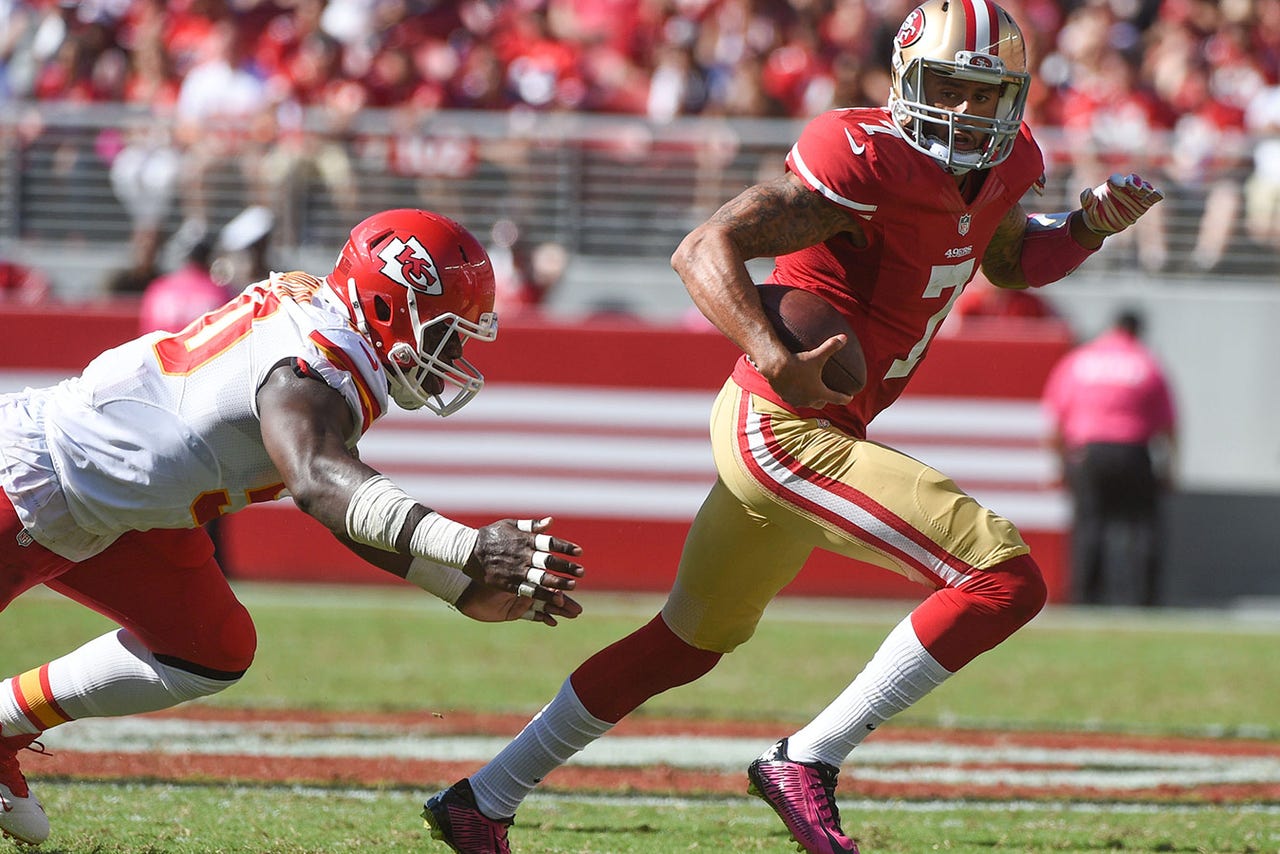 ST. LOUIS -- Opposing quarterbacks haven't had much to fear against the Rams' defense this season.
Not only does St. Louis rank last in the NFL with six sacks and second to last with three interceptions, it's also given quarterbacks plenty of room to run. Often that simply means more time behind the line of scrimmage to find an open receiver, but the more troubling trend has been the ability of even less mobile quarterbacks to pick up critical yards with their legs.
In fact, since Tampa Bay's Josh McCown stumbled into the end zone from five yards out to put up the first points of the game in Week 2, every opposing quarterback but one has scrambled to convert a third down of five yards or more. The biggest play resulted in a 52-yard run from Seattle's noted dual-threat passer, Russell Wilson, and the most embarrassing breakdown came against Dallas, when Tony Romo juked out linebacker Alec Ogletree to convert a third-and-13 with a 16-yard run.
"I think it's guys trying to pass rush," linebacker James Laurinaitis says of the open space quarterbacks have found to run for third downs. "You're in man coverage and you're trying to pass rush and get to him, then he's out of the gate. Your back's turned."
That sounds like a recipe for disaster this weekend against San Francisco quarterback Colin Kaepernick, the league's second-leading rusher among quarterbacks with 37.1 yards per game. But he's actually the only quarterback to not convert a third-and-long on the ground, though he did run a bootleg for 10 yards on a third-and-1.
Kaepernick also broke free for a 23-yard run on second-and-10 to spark a 49ers touchdown drive in their 31-17 win in St. Louis three weeks ago. Still, the Rams have mostly contained him in recent meetings, holding him to just 32 yards combined in two games last season.
"If you look at the last game, our plan was to stop the run like we did and make them throw the ball," Laurinaitis says. "The problem was they threw for (343 yards)."
A talented group of receivers and Kaepernick's improvement as a passer mean defenses essentially have to pick their poison, particularly with five-time Pro Bowl tailback Frank Gore lurking in the backfield. Laurinaitis and coach Jeff Fisher both expect San Francisco to emphasize establishing a running game, something plenty of teams have had success doing against St. Louis.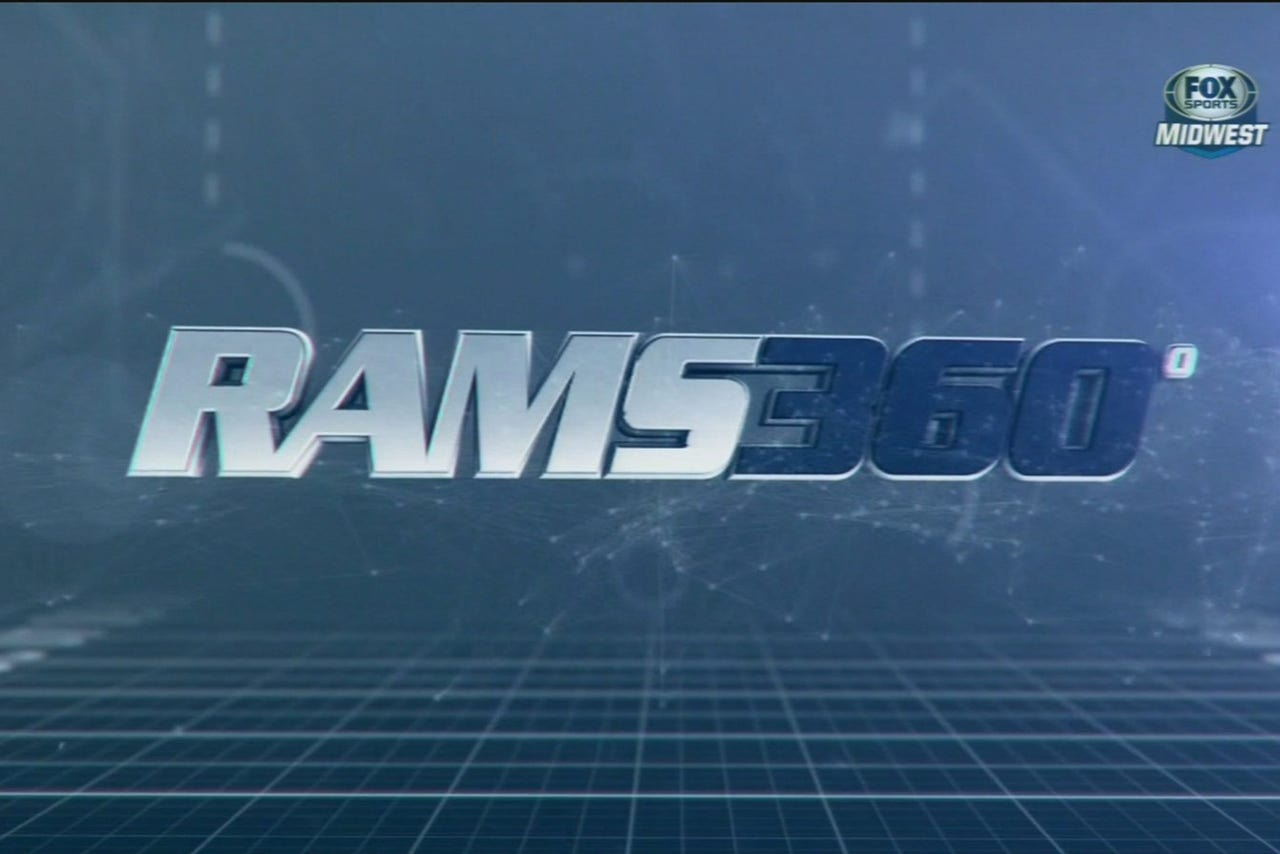 Watch Rams Nation at 5 p.m. Fridays, followed by Rams 360 at 5:30 p.m. on FOX Sports Midwest.
,
Watch Rams Nation at 5 p.m. Fridays, followed by Rams 360 at 5:30 p.m. on FOX Sports Midwest.
All of those weapons make it even more important for the Rams' front four and linebackers to ensure Kaepernick doesn't escape the pocket and pick up key yards on otherwise well-defended plays. Defensive end William Hayes says a combination of mistakes, including missed tackles and missed assignments, have led to plenty of frustration.
"At the end of the day you don't want the quarterback to be picking up first downs on you," Hayes says. "A receiver makes a good play or a running back makes a good play, that's one thing, but a quarterback should never run for 13, 14 yards to pick up a first down."
But four quarterbacks in seven games have done just that, and it's probably no coincidence three of those runs led to points on the drive, including two touchdowns. The only exception came in Philadelphia, when Nick Foles scrambled for 14 yards on a third-and-5 before losing the ball on a fumble inside the Rams' 40-yard line.
This Rams team simply can't afford to give up extra chances or lose that kind of momentum, especially on the road with some key injuries in an already young and inexperienced secondary. Starting cornerback Janoris Jenkins didn't practice and appears unlikely to play, while safety Rodney McLeod was listed as questionable after a limited practice Friday.
The St. Louis secondary did get some good news with the arrival of former Tampa Bay safety Mark Barron, who defensive coordinator Gregg Williams says could see some limited action Sunday in a linebacker-type position, and the probable return of cornerback Trumaine Johnson. The 6-foot-2 California native said he's anxious to return from a preseason knee injury, and he hopes to have a favorable matchup against San Francisco's taller receivers.
Johnson and safety T.J. McDonald both emphasized the secondary's first priority should always be limiting Kaepernick's downfield options, which should also give the Rams' pass rush time to apply pressure. The rest of the responsibility then falls to the front seven to make sure he can't find open field.
"When you have the chances to tackle him, you've got to capitalize on those chances because you just see him week after week escape out of those situations and be able to create with his legs and be able to get the ball downfield," McDonald says. "As DBs on the back end knowing that he's going to be able to scramble and run, make sure that you stay on your guy throughout the entire route."
Kaepernick can be dangerous in just about any situation with such targets as Anquan Boldin, Michael Crabtree and Stevie Johnson. But limiting him to strictly pocket passing sure would make things a lot easier to defend.
You can follow Luke Thompson on Twitter at @FS_LukeT or email him at lukegthompson87@gmail.com.
---