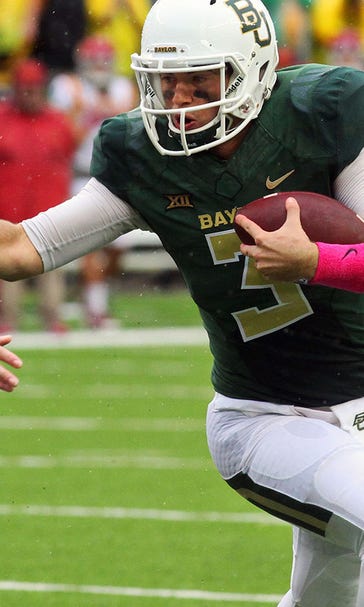 K-State to face Baylor freshman QB after injury to Russell
November 3, 2015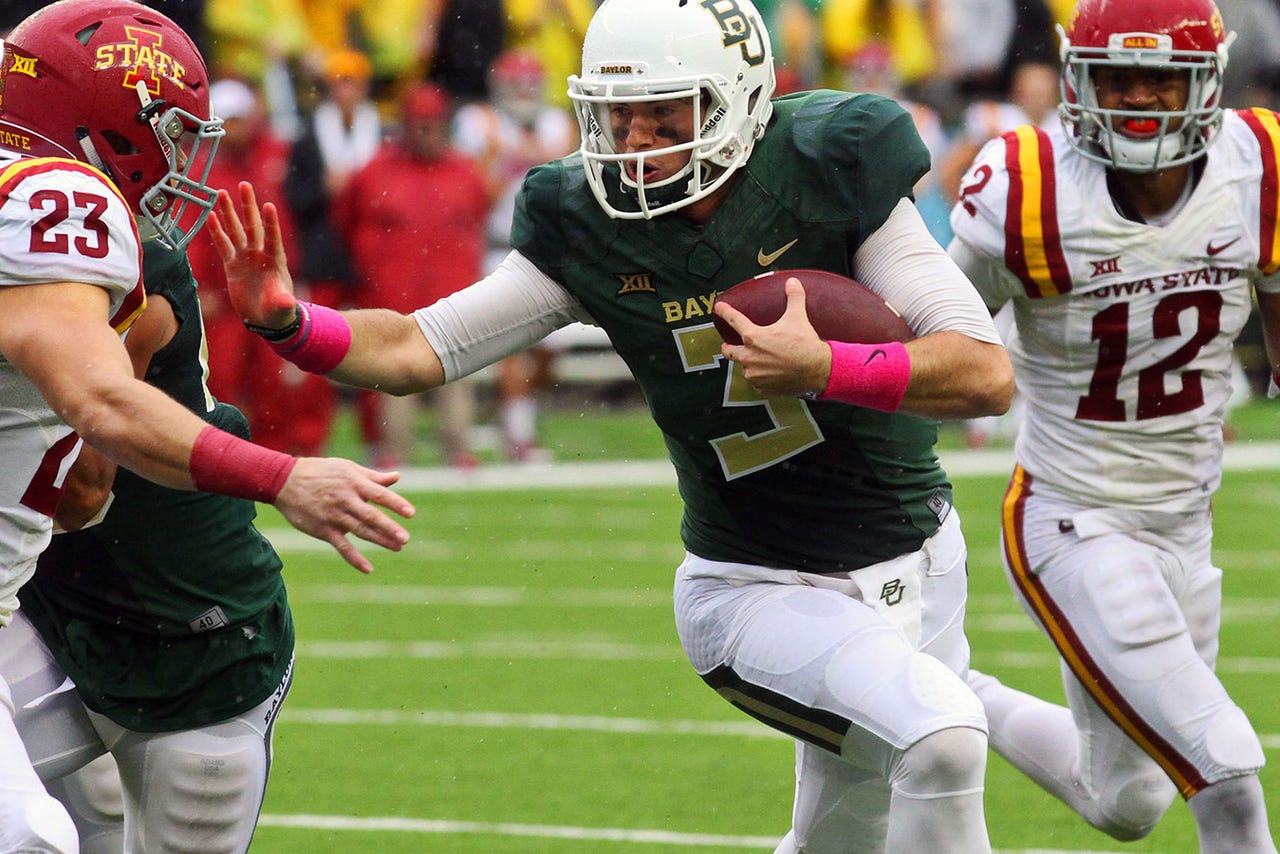 Baylor got an extra week to get over the shock of Seth Russell's injury and get a freshman quarterback prepared to lead it on its push for the playoffs.
A year after leading his high school team to the Texas state playoffs, Jarrett Stidham is tasked with taking the second-ranked Bears the rest of the way, beginning Thursday night at Kansas State.
The bye week couldn't come at a much better time for Baylor and its sudden transition in starting quarterbacks. The Bears also got a chance to see Russell emerge from a successful surgery for a fractured cervical vertebra in his neck, a season-ending injury suffered in the fourth quarter of a 45-27 win against Iowa State on Oct. 24.
Russell, FBS' top-rated passer, is expected to make a full recovery.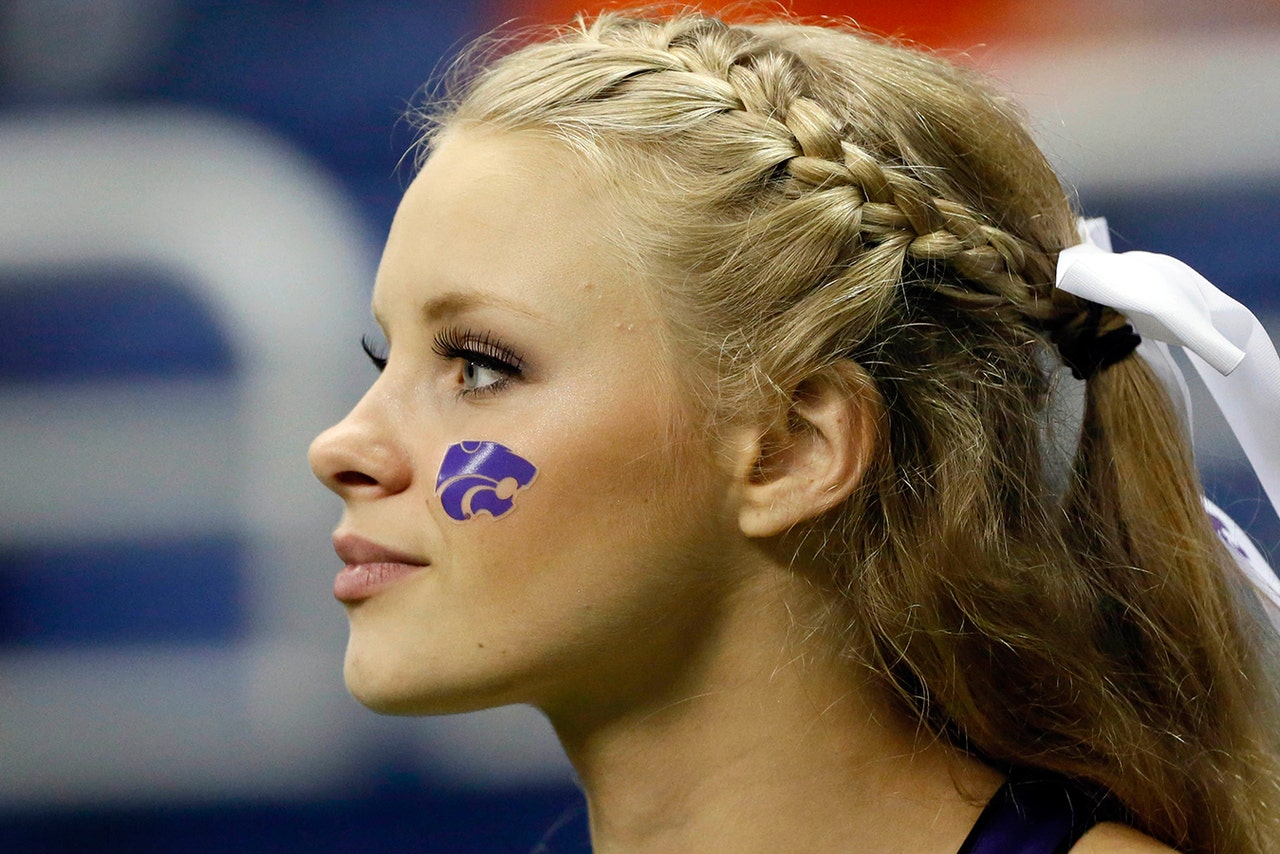 Lookin' good! Check out our gallery of Big 12 football cheerleaders.

"Lot of really good news on that end," coach Art Briles said. "Everything went as well as could be expected. ... He's moving around. He's comfortable, and he's Seth. He's a fighter, and we're anxious for him to get back on campus and get back around us."
Following the relief over Russell's health, Baylor (7-0, 4-0 Big 12) continued the work of getting Stidham ready for his first collegiate start. The Bears' dominance this season -- a 36.0-point average margin of victory -- has allowed Stidham to see action in all seven games this season.
He's gone 24 of 28 for 331 yards with six touchdowns and no interceptions. Stidham came to Baylor in January 2014 as one of the nation's most highly touted recruits.
"Stidham's deal is he's been going all along anyway. In practice, our (backups) get as many reps as our (starters)," Briles said. "From that standpoint, there was no difference there except he was working with a few different people over the last few practices."
Stidham will try to lead Baylor to a 15th win in 17 November games since 2011. That mark has played a major role in the program's back-to-back Big 12 titles.
The Bears, the nation's highest-scoring team at 61.1 points per game, are also chasing a goal that was unrealized last season despite a 61-58 win over co-champ TCU in October -- a trip to the playoffs. They came in fifth in the selection for FBS' inaugural four-team postseason.
"If we take care of our business, then we'll help determine how we stand," Briles said.
Baylor will try to do that by dropping Kansas State to 0-5 in the Big 12 for the first time. The Wildcats (3-4, 0-4) haven't lost their first five conference games since finishing 0-7 in the Big Eight in 1989, the first of coach Bill Snyder's 24 seasons at the school.
Kansas State also has had time to rest since a 23-9 loss at Texas on Oct. 24. That result followed a 55-0 drubbing to then-No. 19 Oklahoma on Oct. 17, its sixth consecutive loss to a Top 25 team.
The Wildcats have dropped 11 of the past 13 such matchups but hung tough with then-No. 20 Oklahoma State and then-No. 2 TCU in back-to-back weeks last month. They lost 36-34 to the Cowboys on Oct. 3 on a field goal with 32 seconds to go, and 52-45 to the visiting Horned Frogs on a 55-yard touchdown pass with 1:10 remaining.
"This is not where we want to be in the Big 12. This is not the projection we hoped for, but having a bye week gives us extra time to prepare for Baylor and to fix some of the mistakes that we have made in these first several games in Big 12 play," quarterback Joe Hubener said.
Baylor has won three in a row in the series, the past two as a ranked team. As a No. 5 squad, the Bears never trailed after taking a 14-0 lead in a 38-27 home win Dec. 6 over the ninth-ranked Wildcats that clinched a share of the Big 12 title.
Baylor won 35-25 in its most recent visit to Kansas State in October 2013, snapping an 0-4 record there.
---
---