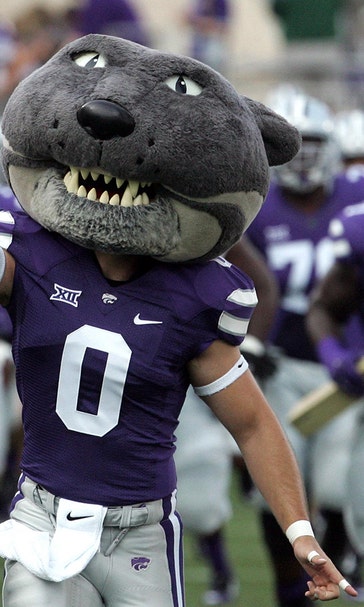 K-State marching band apologizes for shot at Jayhawks
September 8, 2015

MANHATTAN, Kan. -- Kansas State officials have apologized for a marching band routine during Saturday night's season opener that involved the rival Jayhawks and appeared to be adult-oriented in nature.
The theme of the halftime show against South Dakota was "space," and involved scenes from Star Trek and Star Wars. During one formation, the Kansas State band formed the Kansas mascot and what was supposed to be the starship Enterprise crashing into it.
The spaceship wound up resembling male genitalia, which in turn set social media ablaze.
Kansas State President Kirk Schultz tweeted an apology for the performance, and band director Frank Tracz issued a statement Sunday in which he said "there was absolutely no intent to display anything other than the Enterprise and the Jayhawk in battle."
Tracz went on to apologize for the "misinterpretation" and said the band meant "absolutely no disrespect or malice toward the University of Kansas."
---