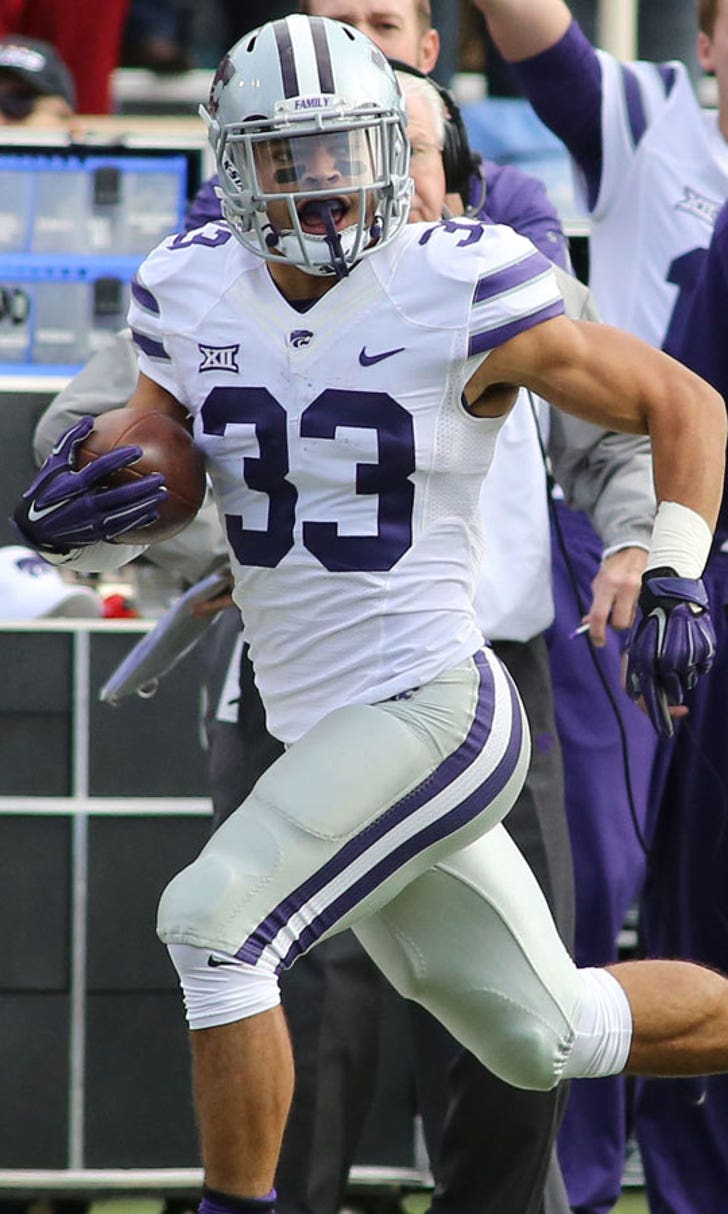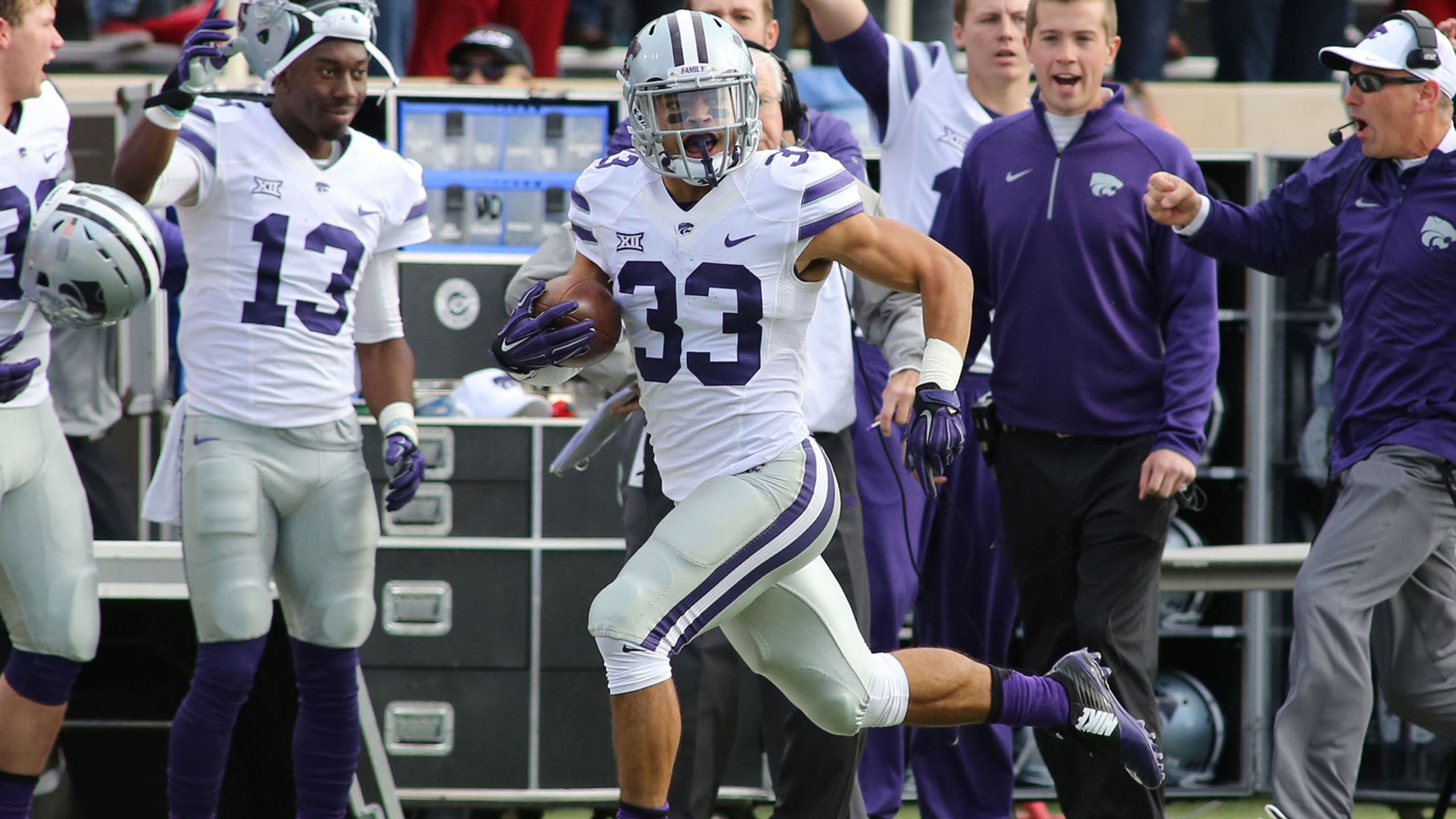 K-State can still make a bowl game? K-State can still make a bowl game!
BY foxsports • November 20, 2015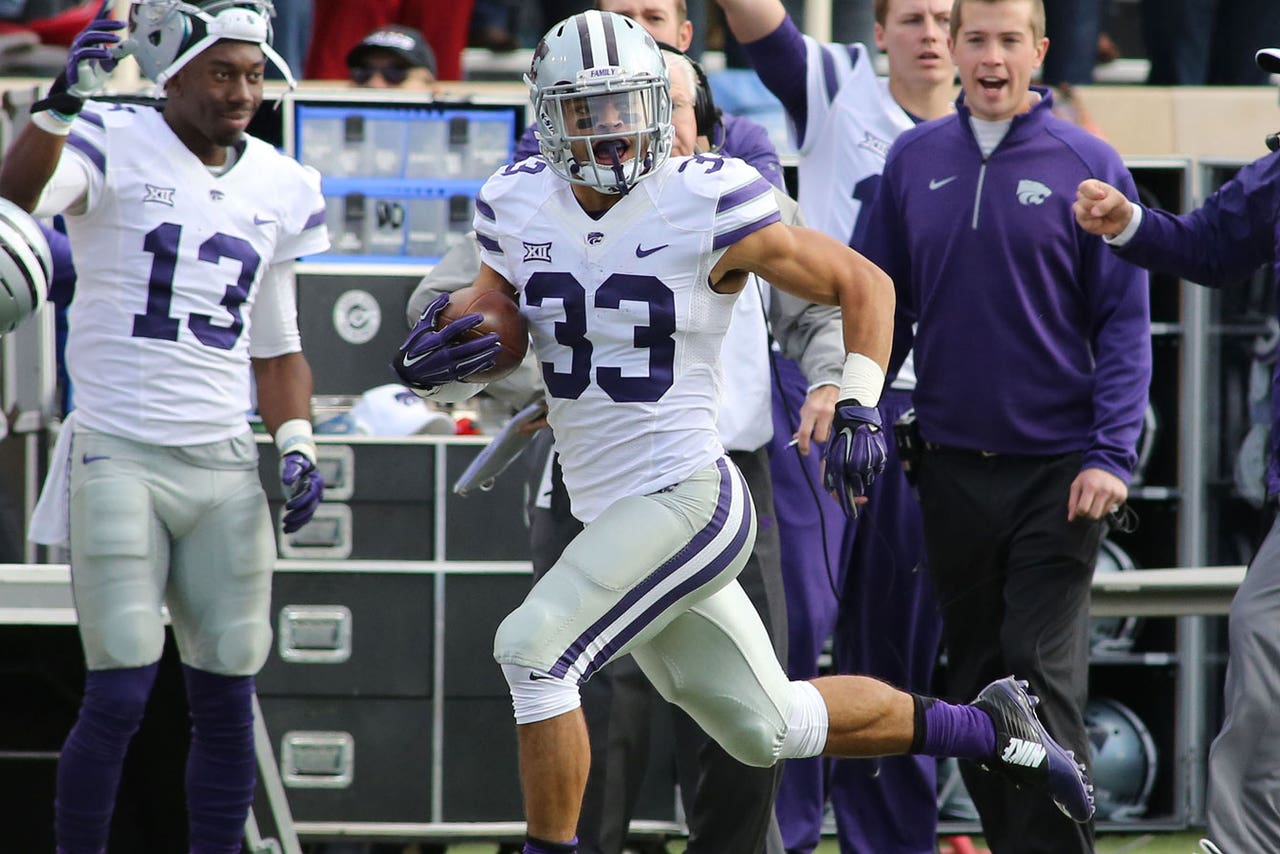 MANHATTAN, Kan. -- Kansas State players had not put much thought into the possibility of missing a bowl game before this past weekend, when Texas Tech handed the Wildcats their sixth straight loss.
But with three games remaining, the Wildcats (3-6, 0-6 Big 12) have been hit with a heavy dose of reality: They must win out starting Saturday against Iowa State to reach the postseason.
"I think it really has set in with a lot of guys now," Kansas State linebacker Will Davis said this week. "You look up and, you know, we have to win these three games. There is not really any other option. You win or you stay home."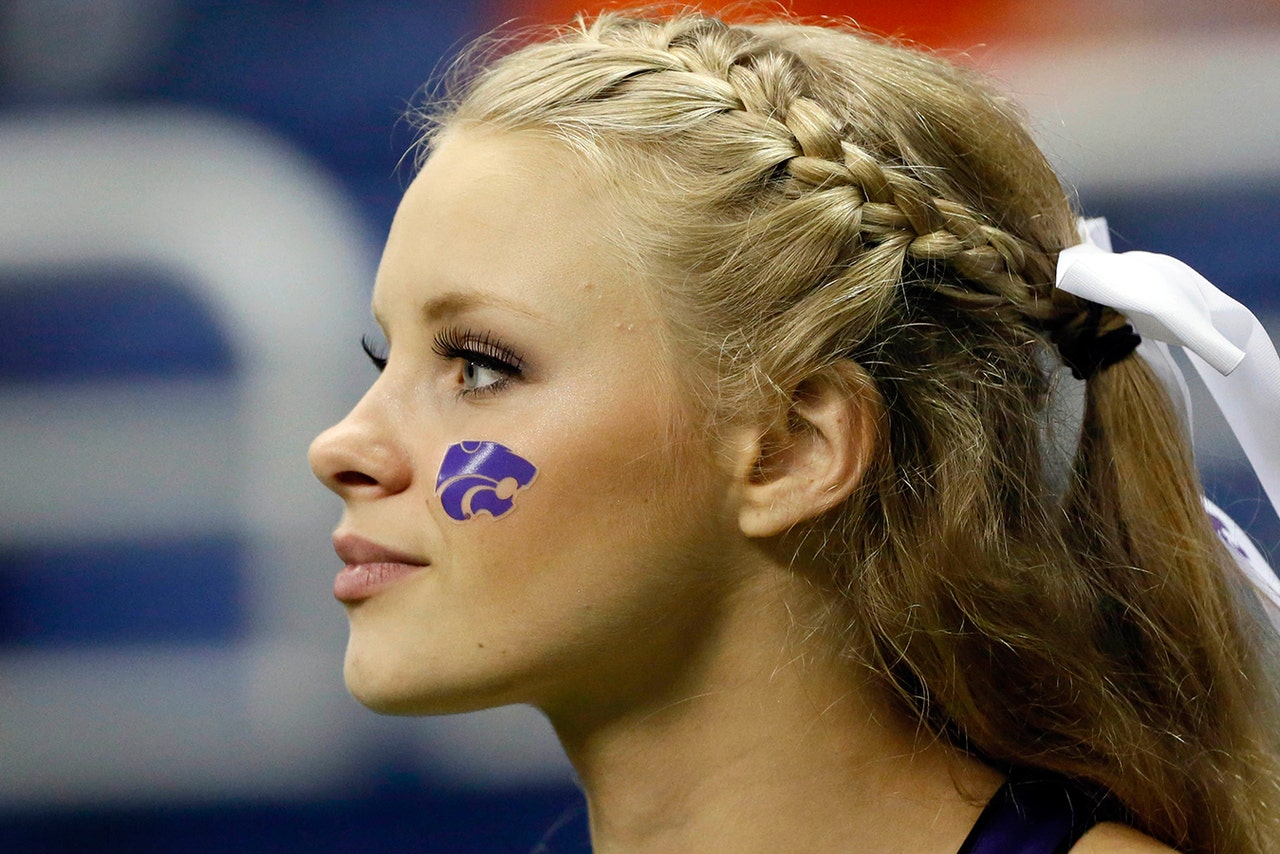 Lookin' good! Check out our gallery of Big 12 football cheerleaders.
Iowa State (3-7, 2-5) is already out of bowl contention, but the Cyclones have a different fight on their hands: They may be trying to save coach Paul Rhoads' job.
The Cyclones have lost seven straight to the Wildcats.
"It's a game that has proven to be over the last six years a tight game, a slug-fest, a game that has come down to five, two-minute drives over the course of those six games," Rhoads said.
Indeed, the rivalry known as "Farmageddon" has come down to the wire in years past, with six of the last seven meetings decided by eight points or fewer, including Kansas State's 32-28 win in Ames a year ago in a rare, Week 2 conference game.
Kansas State will be trying to end its longest losing streak since 1989, coach Bill Snyder's first season at the school. Iowa State will be merely trying to bounce back from two defeats, one of which was a heartbreaking 35-31 loss to No. 8 Oklahoma State last weekend.
Together, the teams have lost five games by seven points or fewer.
"I think there's a great deal of similarities between these two 2015 teams," Snyder said. "Our thing has been finishing against the Oklahoma State's and TCU's, but our problem this past week and has been on a couple occasions is we haven't started very well."
As the Cyclones prepare to meet the Wildcats Saturday, here are more things to watch:
RUN, RUN, RUN: Iowa State running back Mike Warren continues to impresses. The freshman has eclipsed the 100-yard mark five times this season, including a career-high 245 yards against Texas Tech on Oct. 10. The Wildcats allow 157 yards on the ground per game. Meanwhile, the Wildcats' Charles Jones has run for at least 75 yards in each of his last three games.
ROAD WOES: The Cyclones are 0-4 on the road this season, losing by an average of 24 points. Iowa State has not won in Manhattan, Kansas, since 2004, when it topped the Wildcats 37-23. Iowa State finished 7-5 that season while the Wildcats finished 4-7. Overall, Kansas State is 21-4 against the Cyclones at home since 1990.
OTHER KLEIN: Wildcat fans were surprised to hear Kyle Klein's name at the beginning of fall practice. The brother of former quarterback Collin Klein sat out all of last season with a back injury that many suspected was career ending. Instead, Klein has returned to spark the Wildcats' passing attack. Against Texas Tech, he had six receptions for 131 yards and a touchdown.
LANNING EFFECT: Cyclones quarterback Joel Lanning has steadily improved since taking over the starting spot at the end of October. He's completed more than 50 percent of his passes in every start, thrown for seven touchdowns while only being picked off twice, and had 130 yards rushing against Oklahoma State. "He is a threat," Snyder said, "whether it is scrambling or any facet of the quarterback running game as well."
QUOTABLE: Snyder's infamous white Styrofoam coffee cup was absent at Tuesday's weekly news conference. In its place was a slim mug covered with horses, which made for a quick laugh during his time with reporters. "It just happened to be the one I brought to work a few days ago, that's all," Snyder said with a smile. "Don't try to read too much into my life. But it is a neat mug, you know. It's got a picture of one of my daughter's horses on it."
---