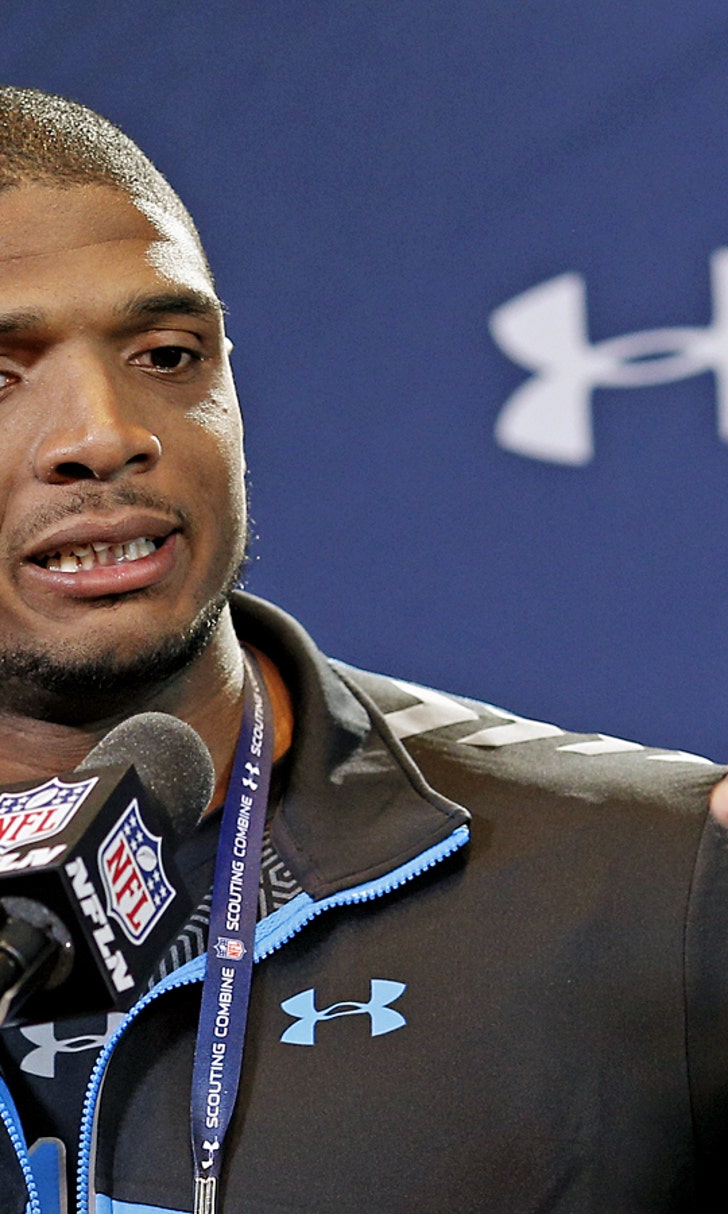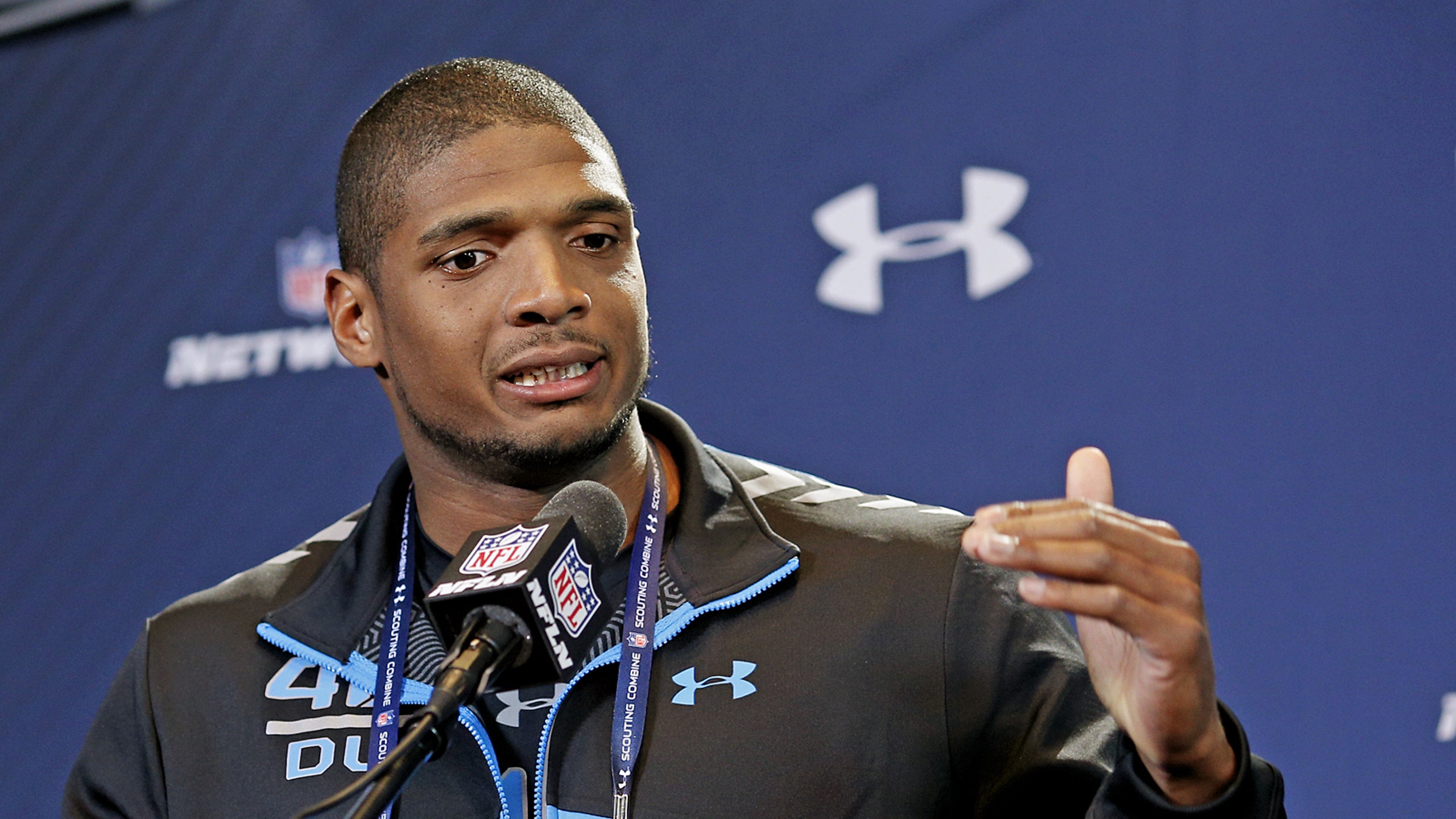 Just another guy looking for a job
BY foxsports • February 22, 2014
INDIANAPOLIS -- Professional sports locker rooms are fragile places, or so we've been told.
Truth be told, they're like any other workplace. You have a multitude of employees doing a multitude of jobs with a multitude of personalities. If the company is going to run efficiently and effectively it's the job of the bosses to make sure their employees mesh well and do their jobs to the best of their abilities.
It just so happens that life in the NFL is watched and scrutinized by millions of people every day no matter if games are being played or not.
This is why Michael Sam is a story.
Sam is a good enough player to be drafted by an NFL team by all accounts. He is no different than any other player in that he gets to show off his abilities at this year's NFL Scouting Combine, interview with teams and show them game films. He was the Defensive Player of the Year in the Southeastern Conference last season as a senior end at Missouri but many draftniks and prognosticators view him as a 'tweener, one of those players who maybe isn't big enough to play end in the pros but isn't quite skilled enough to play outside linebacker.
Put him in the right situation and Sam will have every opportunity to succeed, to prove doubters wrong.
And it will have nothing to do with the fact that Sam is a gay man.
Sam publicly announced that he is gay on Feb. 9. If he makes a roster next season, he would become the first openly gay player in the NFL. Being a first is a big deal. But that will fade quickly enough. If Sam can't find a play in the league, it's a moot point.
He knows that better than anyone else.
"Good afternoon. My name is Michael Sam. I play football for the University of Missouri," Sam said, leading off his media session inside Lucas Oil Stadium. "As you may know, Missouri is the Show Me state and you'd think I'd have shown you guys enough these last couple of weeks. But I'm learning with the media you guys still want more so ask your questions and I'll answer them to the best I can."
And so he did.
He answered every question tossed his way, even the questions that actually dealt with football.
"I'm a pass rusher. If you put me in a situation to get the quarterback, I'm going to get the quarterback," said Sam. "Whoever coaches or GMs, this league is a passing league, I'd like to believe in myself as a good pass rusher.
"I can drop back in coverage as well. My specialty is rushing the passer."
Sam is listed at 6-2, 260 pounds. He had 10 ½ sacks and 18 tackles for loss last season for a Missouri defense that helped the Tigers reach the SEC title game and beat Oklahoma State in the Cotton Bowl. Sam came out to his Missouri teammates and coaches before last season. Obviously, it wasn't a big deal to them.
"Coach (Gary) Pinkel really preaches family and stuff like trust and accountability," said Missouri offensive lineman Justin Britt. "It wasn't our place to tell people his story. It was our place to protect his story."
Cynics have said that Sam came out publicly as a way to draw greater attention to himself ahead of the draft, maybe cash in on some potential endorsement deals. Or maybe Sam is just smart enough to realize this is the best time to let the initial fury happen and play out.
"I just wanted to get my story out before anyone else said or (told) it and then I'm going to continue on with my life and try to prepare myself for the NFL," said Sam. "I think I did it on my time, on my terms. It's out there now so it doesn't really matter."
All that will matter is how Sam performs the next couple of days here at the combine. That will help determine what kind of shot he'll get with a team once training camps open in late July. His story is out in the open.
Deal with it.
---