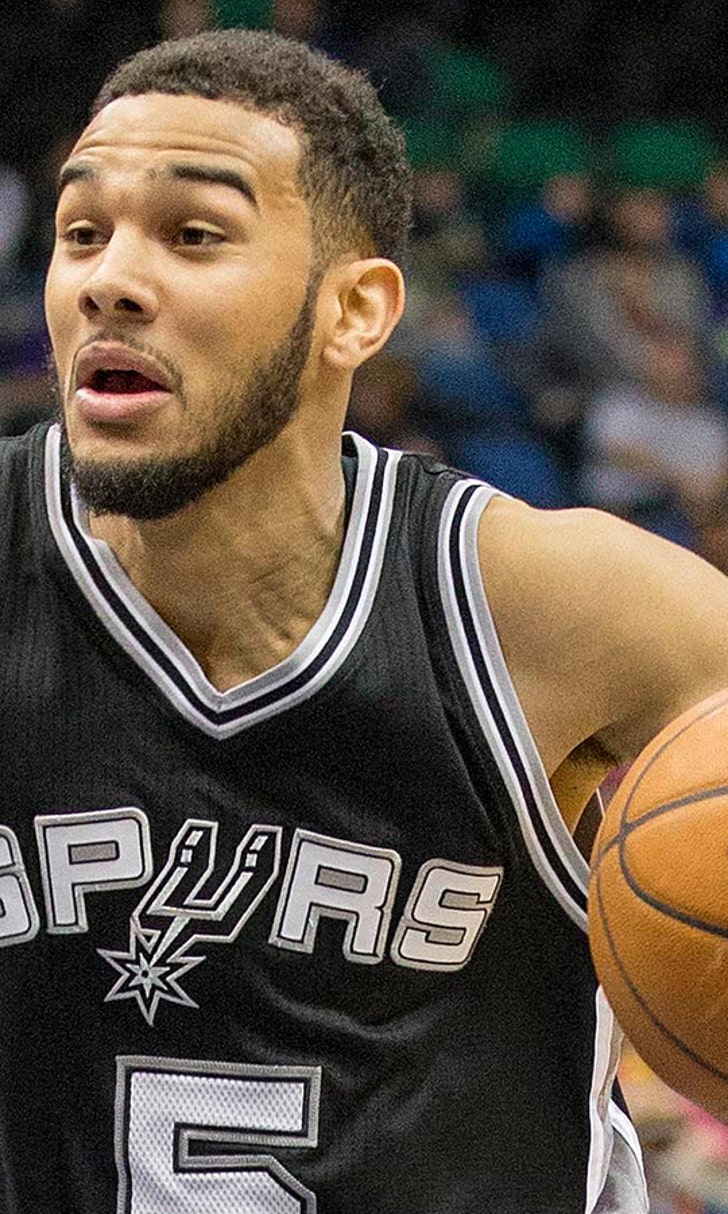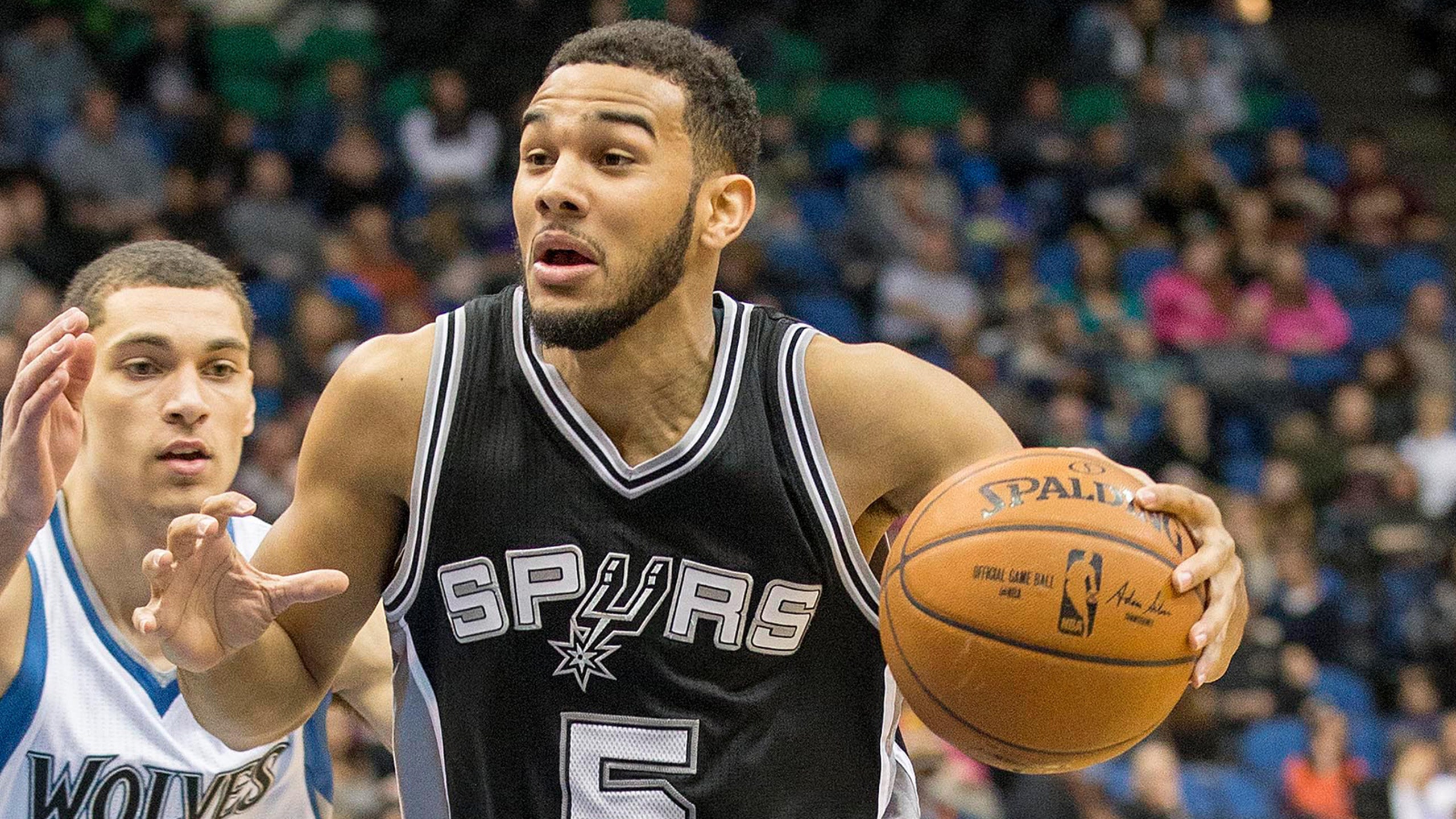 Joseph flying under radar to help Spurs' success
BY Jeff Caplan • January 30, 2015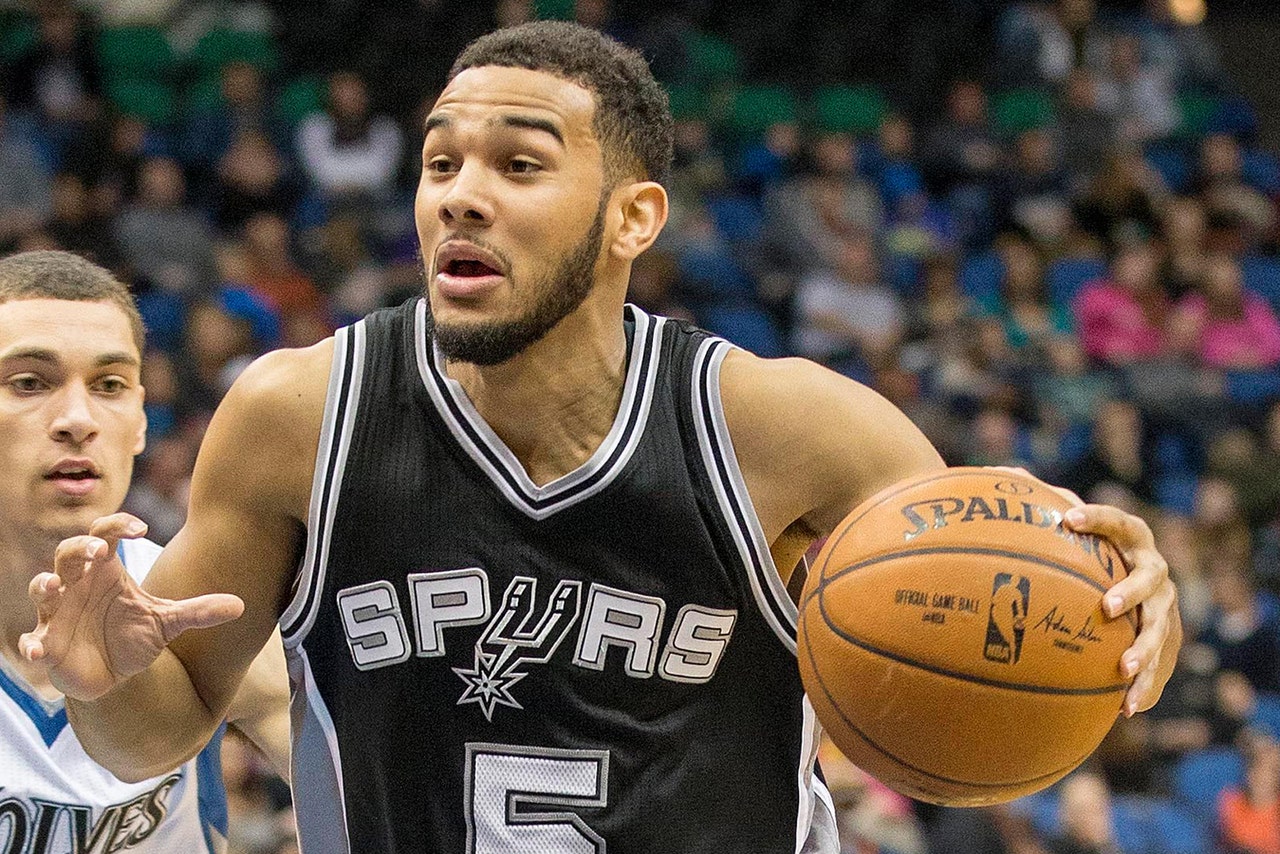 Just so there's no confusion here, "Cujo" is a friendly St. Bernard that contracts rabies and conducts a reign of terror on a small American town.
"CoJo" is a friendly basketball player who is granted playing time and conducts a reign of tenacity on opponents that attracts the admiration of his coach and teammates on America's most successful small-market franchise.
Of course Cory Joseph is no rabid dog. But the fourth-year guard keeps proving that he's doggedly determined. Through half of the San Antonio Spurs' injury-ravaged season, Joseph has emerged as yet another shining example of the art of organizational player development mastered by coach Gregg Popovich and company.
"He comes in and he makes it tougher for the other team to score. He gets loose balls. He rebounds," Popovich said of Joseph after a recent win. "He does everything that helps the team, all the blue-collar kinds of things.
"But," Popovich added, "hardly anyone notices it."
Tim Duncan earned his 15th All-Star appearance Thursday and has been the Spurs most valuable player in getting them to 30-17 and tied with Dallas for sixth place while constantly plugging holes.
Yet in the most understated of ways, the 6-foot-3, 185-pound Joseph could be considered San Antonio's most important player, or at least right up there. At least Popovich called him just that two nights ago as the Spurs held off the Charlotte Hornets despite Joseph's stat line looking rather pedestrian: two points, three rebounds and an assist in 18 total minutes.
Only Joseph's energy and hustle ripped the game wide open.
He entered with 3:53 to go in the third quarter and San Antonio leading by six, 64-58. When he sat with 2:44 to go in the game, the Spurs were up comfortably, 93-76.
"I think he was the most important part of the game, Popovich said. "Everybody will scratch their head, they won't get it, but his defense, his 50-50 balls, rebounds. The things he did out there were huge in keeping our run going, preventing them from getting on a run. He was very valuable to us in the second half. He did a great job."
Joseph opened the season in a precarious position. The Spurs drafted him 29th in 2011 with the idea of grooming him to be Tony Parker's backup.
His first two seasons were spent shuttling back and forth to the Spurs' D-League affiliate. He's logged 40 D-League games in his career. He played 57 NBA games those first two seasons.
The emergence of point guard Patty Mills last season further put Joseph's place with the franchise in question. He'll be a restricted free agent this summer.
Then came the kind of unforeseen breaks that so often occur in sports: injuries.
Mills needed shoulder surgery last summer and would be out for at least the first couple months of the season. In early December Parker strained a hamstring and struggled to get well, missing nearly the entire month. Marco Belinelli remains has played in just 29 games and remains out.
Opportunity knocked.
Joseph, 23, has answered by averaging 9.1 points, 2.9 assists, 3.0 rebounds and just 1.0 turnovers in 24.1 minutes a game. He owns one of the best turnover ratios among point guards in the league. He's shooting 51.1 percent from the floor.
In December, with San Antonio in survival mode against a string of the West's best, Joseph started 12 of 18 games and improved his numbers across the board: 12.1 points, 3.5 assists and 4.1 rebounds while shooting 54.5 percent from the floor and playing high-level defense.
Even as Mills returned on Dec. 28, Joseph has managed to maintain his spot in the rotation, averaging 22.4 minutes. When Belinelli makes it back, Joseph's role might shrink more.
Then again, perhaps it won't, or at least not by much. He's been a member of four of the Spurs' five most productive lineups. When Joseph is on the floor vs. off the floor, the Spurs' offensive net rating is plus-6.1 and their defensive rating is plus-3.0.
After all, you know what they say. It's not the size of the dog in the fight, it's the size of the fight in the dog.
CoJo just keeps fighting.
---