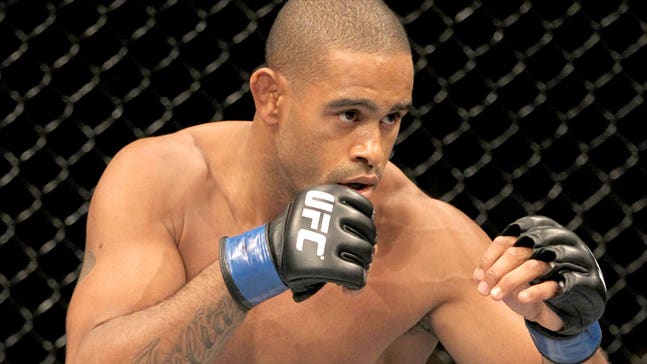 Jorge Santiago to Tyron Woodley: 'He shouldn't be talking about stuff he don't know'
Published
May. 5, 2015 12:58 p.m. ET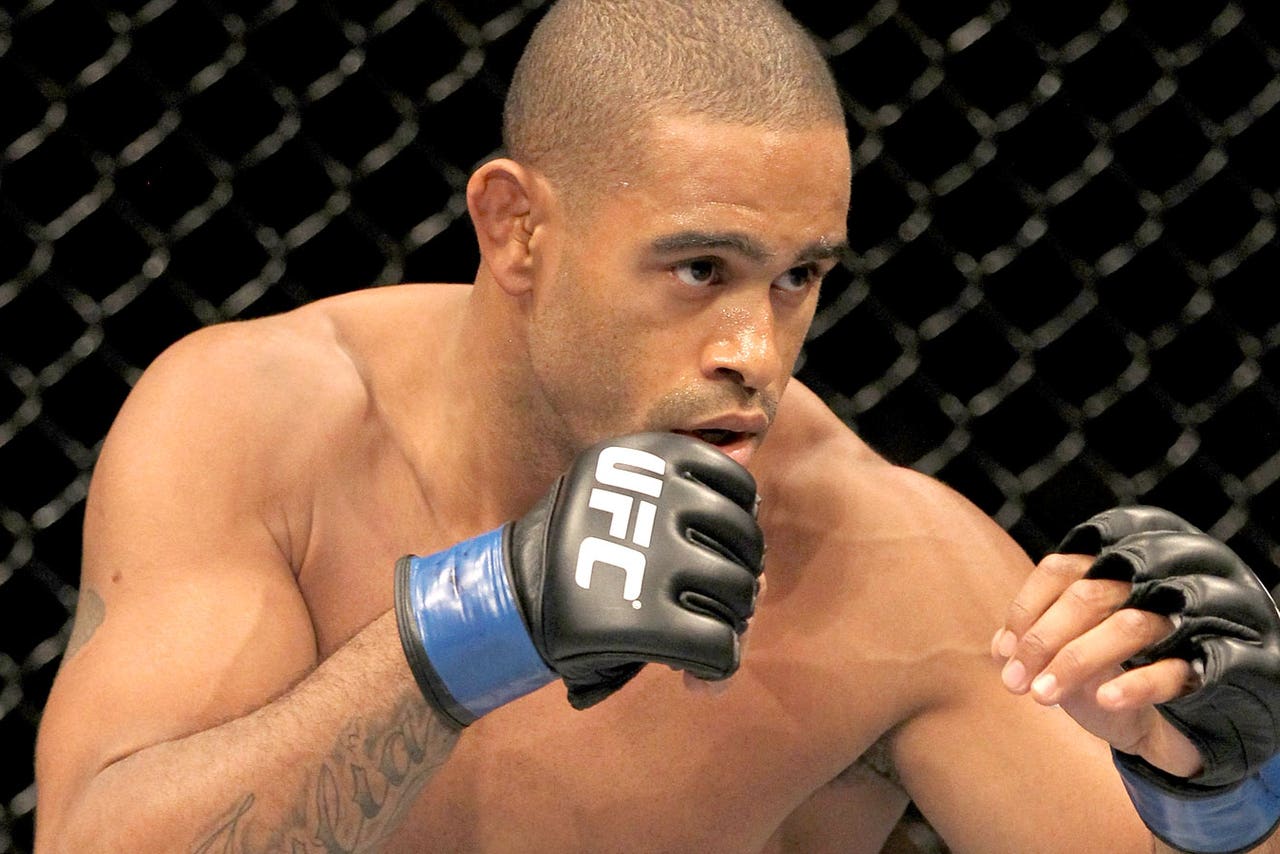 The ongoing war between American Top Team and the Blackzilians currently taking place as part of "The Ultimate Fighter" this season extends out much further than just the 16 guys on the show and the two owners who clearly don't like each other very much.
American Top Team founder Dan Lambert and Blackzilians owner Glenn Robinson have talked openly on several occasions about how much they despise each other during the first couple of episodes during this season of the reality show.
The basis for their feud started in 2011 when four fighters from American Top Team -- Jorge Santiago, Gesias 'JZ' Cavalcante, Danillo Villefort and Yuri Villefort -- split and months later, with Robinson, founded the Blackzilians. The subject of how those four fighters left seems to be the major cause of the rift as Lambert maintains it was Robinson who offered them stacks of cash to leave American Top Team to help the upstart business owner begin his own fledgling MMA gym.
Robinson denies those accusations, as do the fighters, but the war of words has now touched several other people including current UFC fighter Tyron Woodley, who has spoken out on several occasions about the American Top Team turncoats who left to form the Blackzilians.
Santiago, who is now the head coach of the Blackzilians, fired back at those accusations when speaking to FOX Sports recently. He says Woodley is not only wrong, but he really has no business talking about the subject in the first place considering he wasn't even really at American Top Team when it happened.
"We kind of had a little bit of a thing on Twitter, but I like him and I'm very happy with what he's doing in his career. He's getting at a good stage of his career. I really like the way he carries himself and the way he fights. But he shouldn't be talking about stuff that he don't know," Santiago said.
"When we were there you were just a kid. You were just coming to visit an uncle on vacation in the summertime. You came in, you chat a little bit and you go back home. You don't know exactly what's going on."
Santiago had no problem with Woodley before the show happened and still doesn't have any kind of personal beef with him now. The Blackzilians head coach is just upset that Woodley keeps mentioning the origin of his exit from American Top Team like he has inside knowledge when Santiago says he clearly doesn't.
"He shouldn't be worried about this stuff," Santiago said. "He has a lot on his plate right now to fill it than to trash talk about me. He don't know anything about me."
Since the show started airing on FOX Sports 1 on Wednesday nights, the heated disdain between the two teams has heated up again, but Santiago says on a personal level he has nothing against any of the guys he used to train with at American Top Team.
Just last April at UFC 172, Santiago says he spent a half an hour talking to Lambert and catching up with the American Top Team owner like two old friends. There was no bad blood between them and no harsh feelings.
Well at least until Robinson's name came up.
"Last time I spent 30 minutes talking with him," Santiago said about speaking to Lambert.  "When Anthony Johnson fought Phil Davis in Baltimore back stage, we spent like half an hour talking. He was like 'Jorge, I'm happy to see you doing good being a coach, the head coach of the Blackzilians, and you're doing an excellent job, making money for the kids, but I don't like Glenn Robinson'.
"I'm like 'bro, why you not like a guy because you just don't like his face? Then I started to think in my head I know why -- because we started winning fights."
Having been around Robinson for the last four years, Santiago feels like he's gotten to know the Blackzilians owner pretty well and while he knows it's not his job to fight battles against Lambert's perception of him, the former UFC middleweight still believes he's getting a bad rap.
"He's a very good friend and he's honest. I don't believe how Dan Lambert can do such thing and just try to attack him," Santiago said. "Because he's a very honest guy, he really looks out for his own fighters, he's always looking for ways to improve the gym. He's not looking to open more gyms to make more money. He's very honest. He tries to bring the best coaches to the gym.
"I have nothing bad to say. It's very easy to communicate with him, we talk all the time. It's awesome working with him."
Catch up on the ongoing feud between American Top Team and the Blackzilians with a can't miss episode of "The Ultimate Fighter" this Wednesday night at 10pm on FOX Sports 1. 
---
---