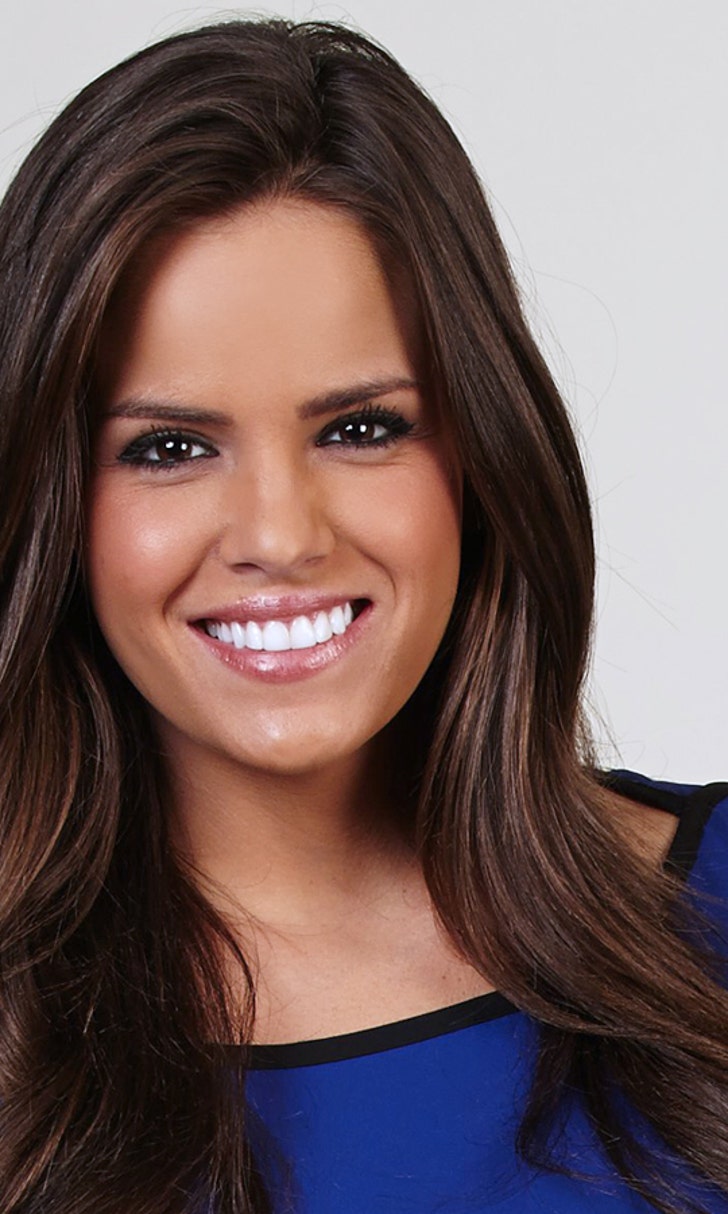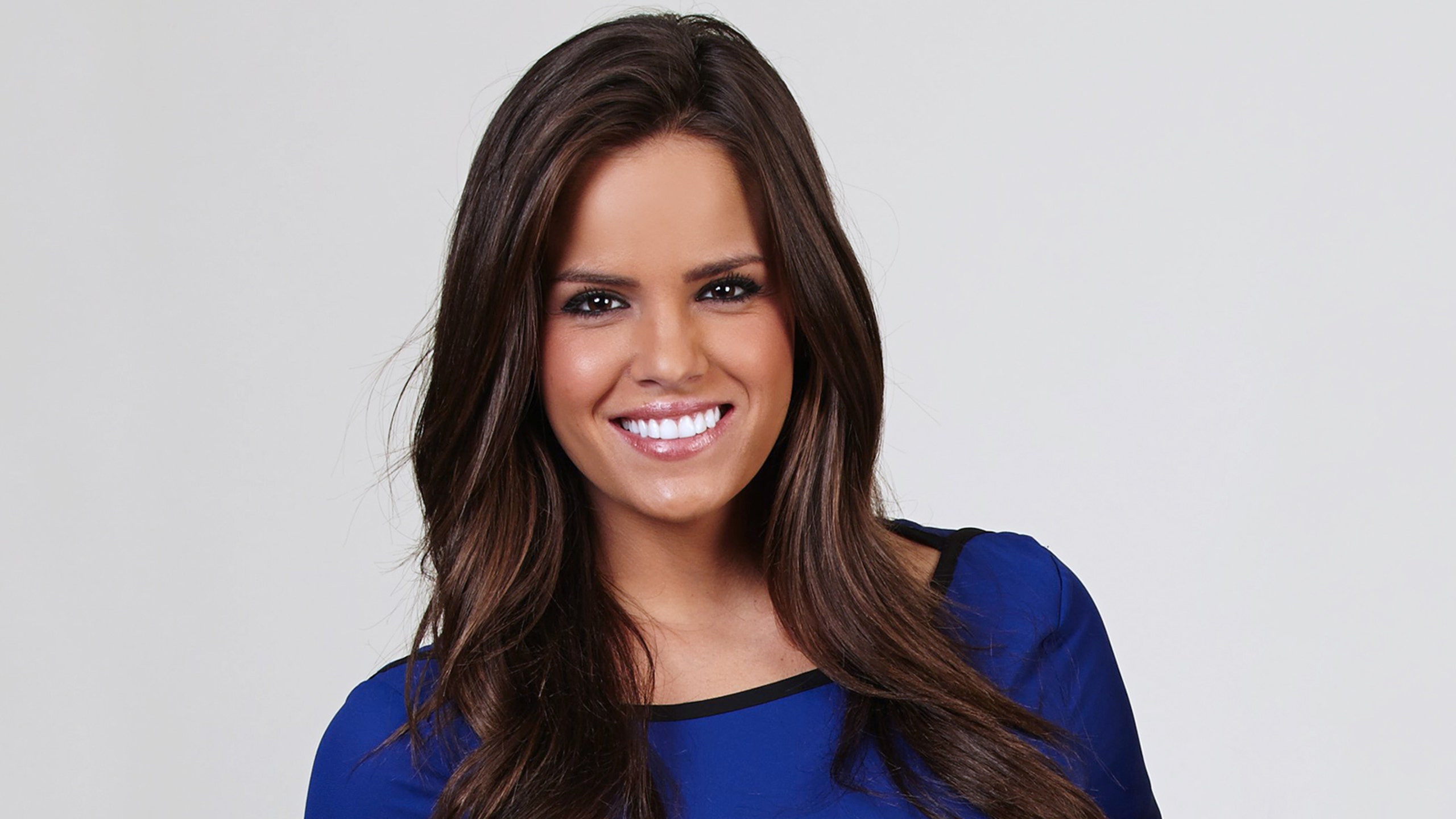 Jordana's Bio
BY foxsports • August 9, 2014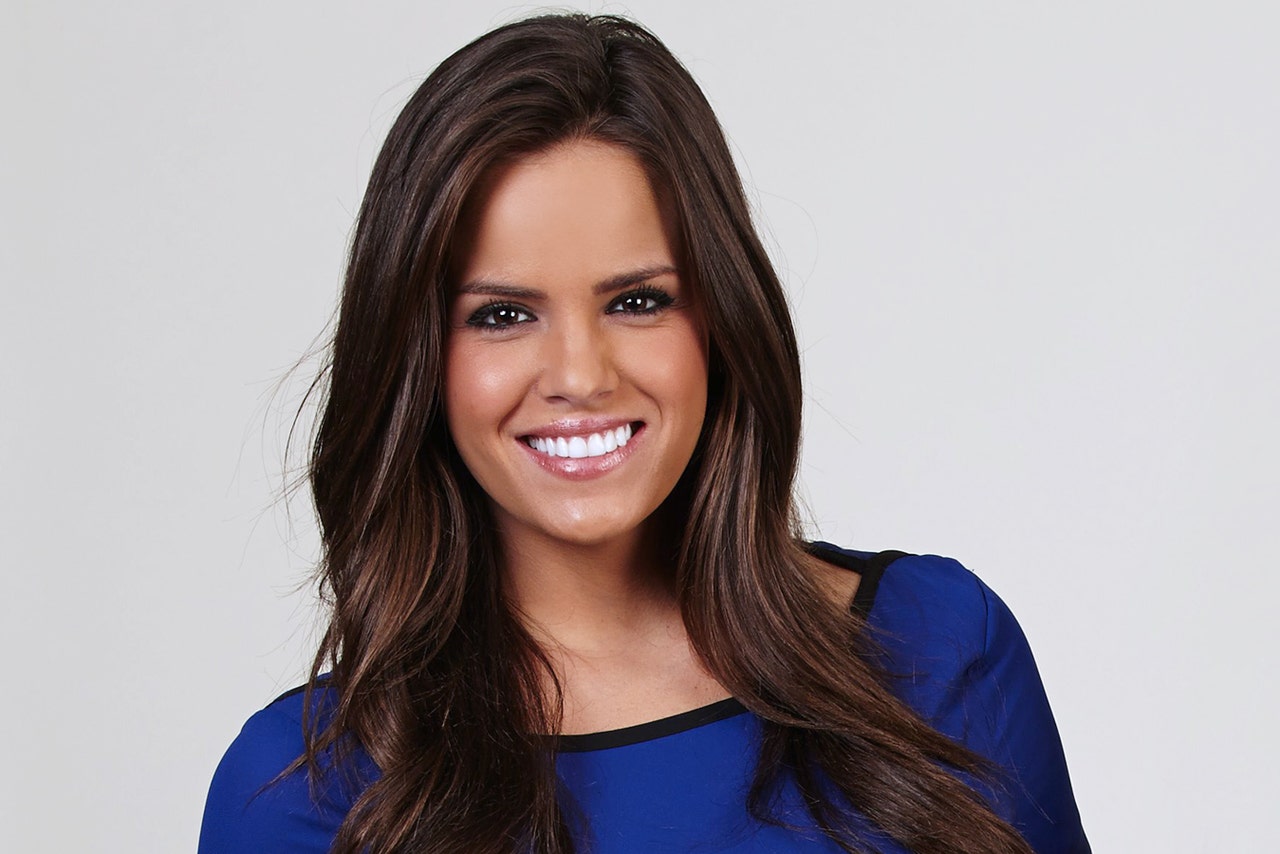 Nickname: JOJO
Hometown: Boca Raton, FL
Tell us how you became a FOX Sports Girl:

This amazing opportunity was given to me by my Acting/Hosting agency in Miami. The first step was to send in a video of myself explaining my experiences as a sports fan living in Florida. As a finalist, I was able to complete countless interviews with the Fox Sports Staff. Before I knew it, I was honored to become one of the first Fox Sports Florida Girl. This is definitely a dream job and I enjoy every second of it!
What has been your favorite experience as a FOX Sports Girl?

My Favorite experience as a Fox Sports Girl was my "Road Trip" to launch our National Sports Network, FOX Sports 1. I was able to share my passion for sports with fans and my fellow Fox Sports Girls throughout the Country. We traveled in a Fox Sports 1 Bus from St, Louis, to Fort Campbell in Kentucky, Cincinnati, Detroit, and ended up in Boston for the big launch. This was a week that I will never forget.
What is your favorite sports memory?

My Favorite sports memory would have to be witnessing a back-to-back Miami Heat NBA Championship! As a Fox Sports Girl, I was able to be a part of not only one but two Championship Parades with the Heat in 2012 & 2013. Sharing this victory and excitement with the best NBA team in my hometown was surreal. Now I'm ready for a 3Peat :)
For the ultimate sports fan, what are the three things you recommend them to experience in your city?

For the Ultimate Sports fan experiencing South Florida, I would highly recommend attending a Miami Heat game. Before the game, you can enjoy a delicious dinner at the beautiful Bayside across the street from the arena then you're all set! The energy during a Heat game is unbelievable! Next, visit Marlins Park for a Miami Marlins baseball game. This ballpark includes "The Clevelander" where you can watch the game while swimming in a pool and "Taste of Miami" where you have plenty of food options to chose from. Also, I would recommend going to the BB&T Center, the home of the Florida Panthers! A hockey game is the perfect balance in sunny South Florida. The Panthers fans in this city are wild, but that's the fun of hockey!!
In addition, If you go north to Central Florida, attending an Orlando Magic game is a MUST! Lastly, Tampa Bay offers sports fans the amazing Lightning Hockey and Rays Baseball! There are so many options to chose from in Florida.
Who has been the greatest influence on you being a sports fan and why?

My dad has been the greatest influence on me being a sports fan. Ever since I was young, he showed me to not only love a sport and a team but also the amount team work that it takes. This has been something that stuck with me while growing up and being part of a team in school was a must. My dad is still my favorite person to watch a game or a race with.
If you could play any position/role on any team what would it be and why?

If I could play any role on any team, I would be LeBron James of the Miami Heat. First of all, we all know that he has some type of super power! I love an adrenaline rush and I'm sure scoring 61 points in a game would offer that. Also, this would mean that I would be a two-time Champion with many MVP awards, Gold Medals, and much more. Want to trade jobs LeBron? ;)
The FOX Sports Girls are involved in many community and charitable initiatives. Please tell us about your experiences and if you have a favorite charity or group that you work with.

Making a positive impact in my community and working with charities is something that I favor most about my job. Some of my favorite experiences have been: Surprising a family in need with a gorgeous new home with the Orlando Magic, a Holiday Toy Drive in the Children's Hospital with the Miami Heat, a Thanksgiving Food Drive with the Miami Heat, a Holiday Shopping Spree for the Boys and Girls Club with the Orlando Magic, and inspiring kids from After-School All-Stars at many events in Miami and Orlando. Giving back means the world to me and Fox Sports has given me unforgettable experiences.
The FOX Sports Girls participate in the annual Spring Training to the Troops trip. What ties to the military do you have? (Family, friends?)

Working with the troops throughout the years has been so inspiring. I have a handful of friends that serve our Country and my military experiences as a Fox Sports Girl has made me realize that I could never thank them enough for everything that they do. I was lucky enough to witness and be hands on with the troops in Fort Campbell, Kentucky. That was a life changing experience and I am so glad that I was able to enjoy a couple of days with such amazing people.
First game you ever attended?

I believe the first game that I ever attended was a Miami Dolphins game!! I remember getting an awesome jersey at the game and wearing it everywhere after.
Who is your favorite person to follow on social media and why?

My favorite people to follow on Social Media would have to be the FOX Sports Florida Girls. Not only do they keep you updated on the Miami Heat, Marlins, Panthers, Lightning, Rays and Magic; but they also give you a behind the scenes look at your favorite hometown teams in Florida. Check them out on Twitter, Instagram and Facebook because I heard that they also share really awesome pictures and videos!! ;)
Are you superstitious? If so, what are some of your pre-game/during the game rituals?

My superstition during a game would probably be a 'High Five". I feel like that keeps the energy high amongst everyone watching the game!! This actually worked during the famous 'Game 6' of the 2013 Miami Heat Playoff game. I had random fans giving me two high fives with each hand (HAHA). Makes it a lot more fun, try it!
What sports did you play growing up?

I was always playing sports or part of a team while growing up. In my youth years, I was on the swim team, tennis team and a competition dancer. Once I got to High School, I was a Varsity Cheerleader. Then, during my senior year I decided to join the Flag Football team along with cheerleading (I know, strange). Being dedicated to a team and my teammates taught me so much while growing up!!
What's your favorite sports rivalry?

My favorite sports rivalry is between the Miami Dolphins and the Jets. Both teams are SO competitive and it seems like this rivalry gets worse everytime they play each other. Going to these game are fun due to all of the trash talking that goes on!!
What is your go-to super bowl dish?

I love Super Bowl Dips! A Buffalo Chicken dip would have to be my top choice with a Spinach Artichoke dip following that! Also, I LOVE dessert so cupcakes make the Super Bowl that much better.
Do you have any sports events on your bucket list?

YES, I would love to go to a World Cup game! I hope to make it to Brazil for a game this year. I would also love to attend the Olympics!
What is your favorite sports movie?

My favorite sports movie is "The Blind Side". This is such an inspiring movie and it really shows that giving back and changing someone's life is the greatest gift that person can receive.
What number would you wear if you played sports?

If I had to pick, I would wear the number 7 on my jersey. The number 7 has been my lucky number ever since I could remember. Also, throughout different grades at school I would be #7 on attendance lists so it always stuck to me!
What would your walk up song be?

My walk up song would have to be "HAPPY". Somehow that songs just gets everybody up and dancing whenever it comes on. Also, everyone tells me that I always seem so happy and energetic so it's a good fit :)
Name the local sports heroes from your hometown.

Florida has many Sports Heroes because all of the players give back and inspire their community as a team and with individual Foundations. LeBron James, Dwyane Wade, Chris Bosh, Jose Fernandez, Giancarlo Stanton, Ryan Tannehill, all time favorites Don Shula, Dan Marino, Jason Taylor and many more.
---