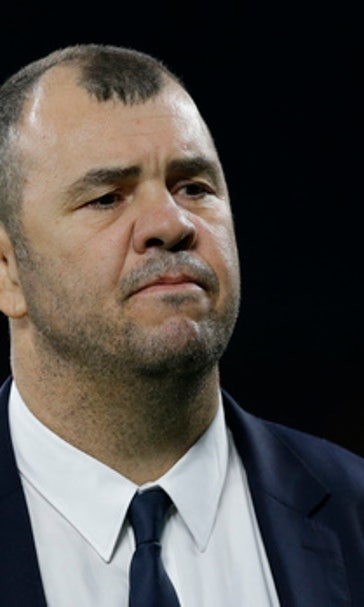 Jones, Cheika ready to replace barbs for beers
December 2, 2016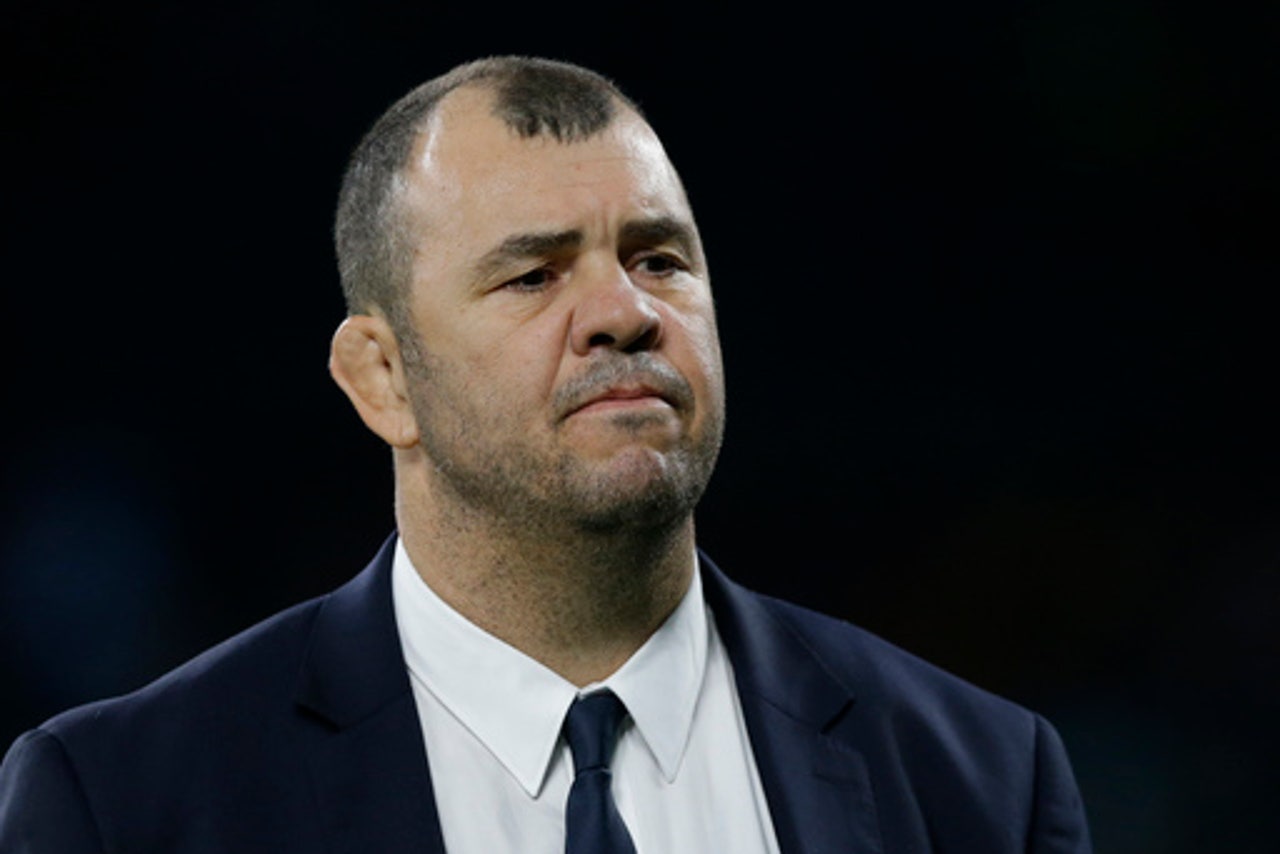 LONDON (AP) The dire relationship between England coach Eddie Jones and the Australian rugby media was strained even more on the eve of the England-Wallabies test at Twickenham.
The Australian newspaper mocked Jones on Friday by picturing him as a clown with the St. George's Cross painted on his face, beneath the headline, ''Introducing The Real Clown of Rugby.''
Australia coach Michael Cheika was similarly mocked by the New Zealand Herald paper during the Rugby Championship. The Australian wrote Jones was ''a master of using black comedy to belittle his adversaries and no one has been the victim of his invective more than Cheika, who in turn has looked bemused and besieged.''
Jones declined to comment on the picture, but has defended his insults and taunts at the Wallabies this week by repeating how badly he believed he was treated by the Australian media, notably during their tour Down Under in June.
That was despite Jones, a former Wallabies coach, and England having the first, second, third and last laugh by whitewashing Australia 3-0 in a series for the first time.
Cheika took a dignified approach during that series and didn't rise to Jones' baiting. But he paid for it afterward, as New Zealand coach Steve Hansen believed Cheika was bullied by Jones.
Cheika came out of his shell on Jones this week, and has given as good as he's got from Jones' ''geeing up.'' He praised Jones as a coach, but said he was tarnishing his legacy by his ''vitriolic'' comments about Australia. He added he and the Wallabies hadn't disrespected Jones in June, and he didn't believe the media had either.
''That's the way she rolls,'' Cheika said.
Cheika criticized Jones for manufacturing a chip on his shoulder because England was doing better than expected, and on the verge of a 14th consecutive win to tie the national record.
Jones, with tongue firmly in cheek, said: ''We are comfortable how we have behaved, and comfortable how we have represented rugby.''
Despite all of the sniping between the former clubmates, Jones said Cheika was welcome to share a cold beer in the dressing room after the match.
Cheika said on Friday he expected drinks together.
''These sideline things are a bit of a giggle,'' he said. ''We've had a bit of fun with it all, but the fun business really starts on Saturday when the players get stuck into each other.''
---