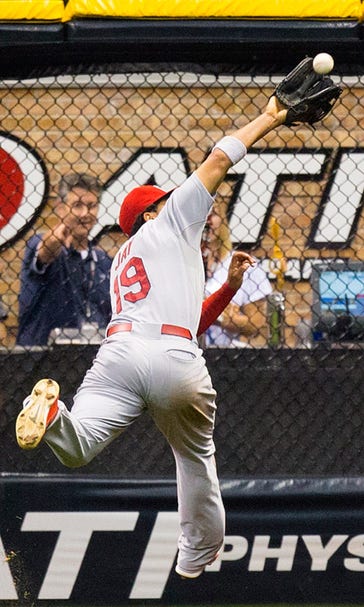 Jon Jay, Cardinals' second-half MVP? He could well be
September 10, 2014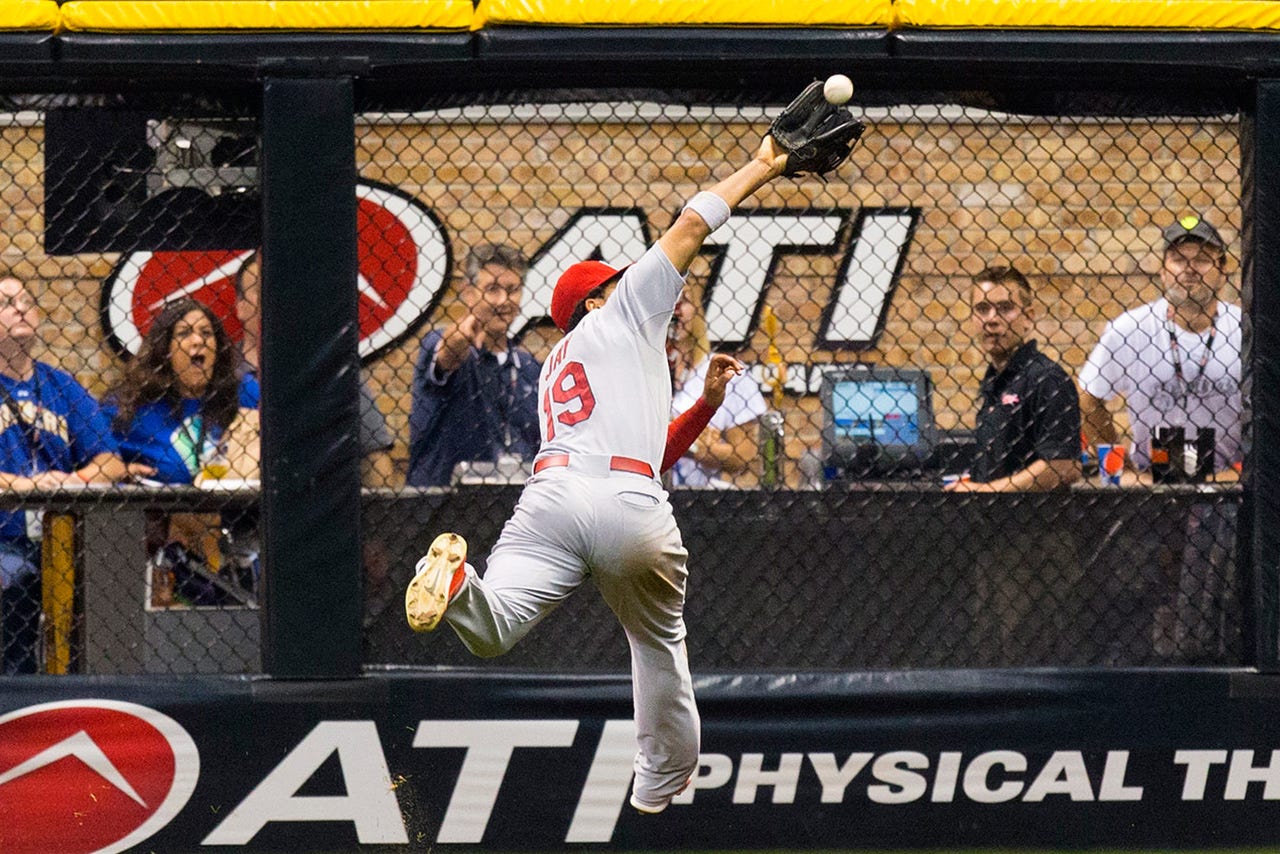 Maybe Jon Jay is waiting to tell us, "I told you so." Or maybe he's not that type of guy. Or maybe he knows that little good can come from gloating.
At this point, Jay doesn't need to say a word about how he was dismissed by the Cardinals' front office last offseason. He has said far more with his performance than he could with any verbal retort.
How's this for a message: a .316 batting average and .388 on-base percentage, both the best on the team.
Jay's play has said even more in the second half. He leads the NL with a .459 on-base percentage and is second, by one point, with a .366 batting average. He has reached base or driven in a run in 40 of the 43 games he's played since the All-Star break, and he was used as a pinch hitter in one of three he didn't.
His defense in center field hasn't been quite Peter Bourjos-esque, but Jay has made more than his share of highlight plays. He also has provided the club with valuable versatility with his ability to move to either corner outfield spot and allow Bourjos to roam center.
When a group of reporters was talking to Mike Matheny the other day, one suggested that if the league did a second-half MVP award, Jay would be a prime candidate. "He'd get my vote," Matheny said.
If Matheny took a little time to reconsider, he might opt for Matt Holliday or Matt Carpenter because both have enjoyed more productive second halves. But maybe not. Matheny can appreciate more than anyone what kind of team player Jay has been. Matheny, remember, was the quiet voice in the corner who refused to hand Bourjos the center-field job after the David Freese trade last November.
When Jay wasn't playing regularly earlier this season, he could have given Matheny a headache by causing a disruption. With a number of teammates in his corner, if Jay had complained, he could have soiled the clubhouse chemistry. But he remained professional. Matheny said while Jay let him know he wanted to be in the lineup, he did not whine. He told his manager he'd do whatever was needed and that he would remain ready for whatever. "He means it," Matheny said.
Jay has said even less to the media this season. Never a go-to quote, in past years he would at least try to provide a bit of insight in interviews. This season, it's been cliche city or nothing.
"Just trying to take it one day at a time," he has said more than once after a big night. "Just trying to play my part."
Typically, he says this with what is a grin, a snicker or, most likely, some combination of the two. Jay is a smart dude and knows what he is doing. While he has every reason to be displeased with how the Cardinals have treated his playing time in recent years, he knows that complaining to the media would cause him nothing but trouble. The team wouldn't be happy and, if his play were to slip, fans would be all over him. Unless he is a superstar, any player who speaks out to the media is not likely to help himself at contract time, either. If Jay had made waves after the Cardinals traded for Bourjos, they might not have been as willing to give him a raise from $524,000 to $3.25 million in his first year of arbitration.
Watch the Cardinals Live pregame and postgame shows before and after every St. Louis Cardinals game on FOX Sports Midwest.
Now his improved play has complicated the Cardinals' upcoming offseason plans, though in a good way. Will the Cardinals turn center field over to him in 2015 -- which would mean another hefty pay hike in arbitration? Or will they again seek an upgrade in center field? They really have no other obvious spots to address among position players. The way it stands today, the 2015 lineup is virtually set already with Matt Adams at first, Kolten Wong at second, Jhonny Peralta at third, Carpenter at third, Holliday in left and Oscar Taveras in right.
The way Jay and Bourjos have played lately, why not bring both back? The majors are not exactly stocked with available center fielders who would make obvious upgrades.
Whether it's with the Cardinals or not, Jay has put himself in a strong situation with his play and approach. No shortage of teams would covet a versatile outfielder who has played deep into the postseason in three of his four big-league seasons and was a playoffs regular in the minors. A guy who is tough enough to play with a sore left wrist during this second half, a guy who impresses even his old-school manager by the way he shrugs off hit by pitches. Jay has been hit a lot, too -- a NL-most 46 times in the past three seasons -- but always takes the plunking, drops his head and quietly jogs to first base.
"It always hurts," Jay admits, then catches himself. "But it's just part of the game."
Jay's ways on the field and in the clubhouse can only help him. It's like A.J. Pierzynski says: "It's always about winning. If you win, you set yourself up financially, so they go together."
Well, Jon Jay has been a winner for the Cardinals. That he hasn't had to remind us makes him an even bigger winner.
You can follow Stan McNeal on Twitter at @StanMcNeal or email him at stanmcneal@gmail.com.
---