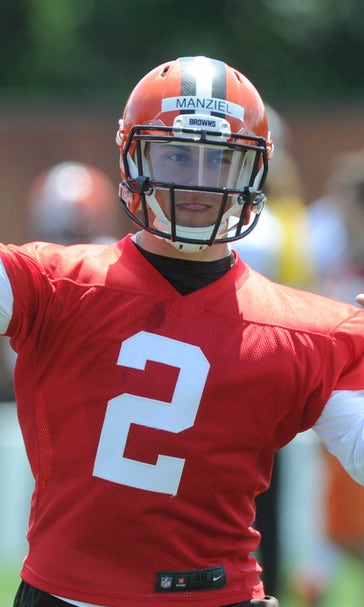 Johnny Manziel reportedly trained with Jon Gruden
July 24, 2015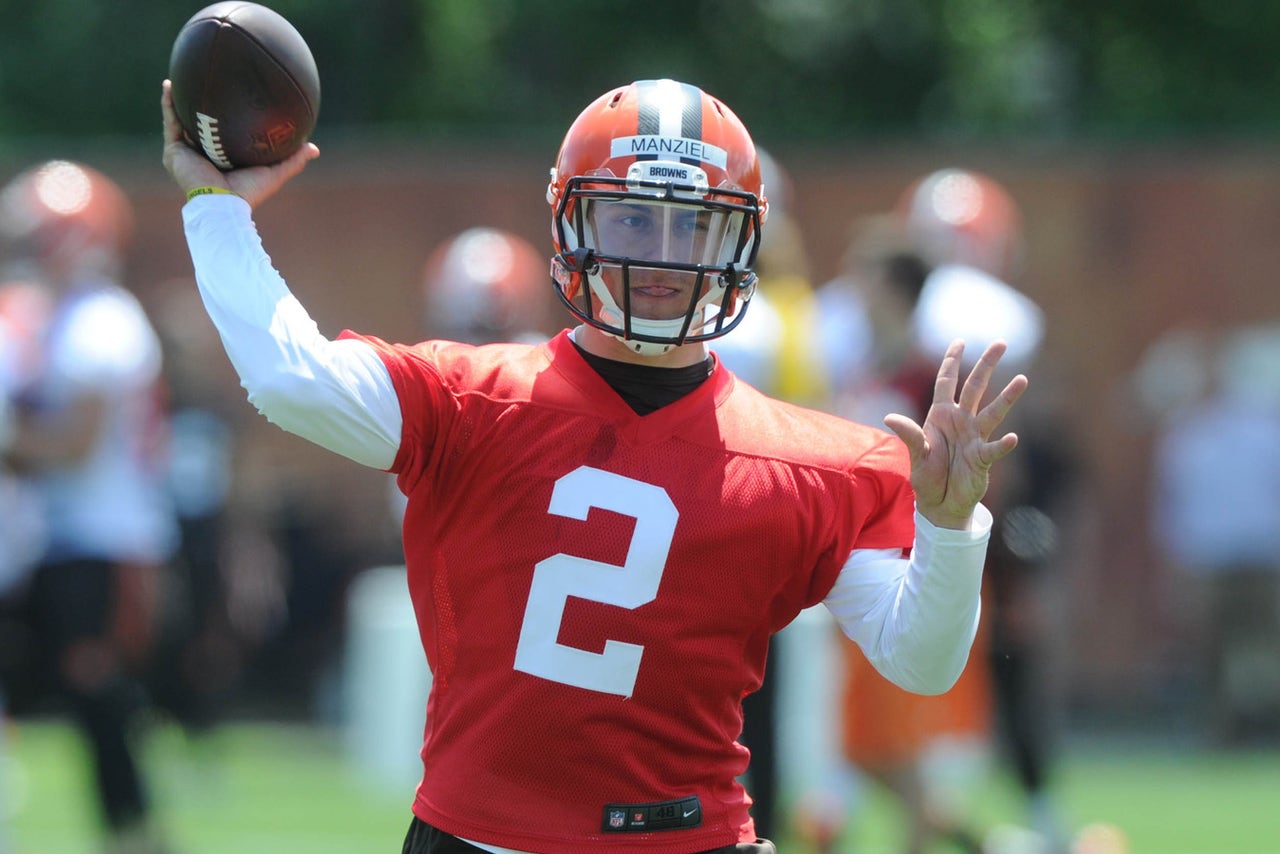 The former Heisman Trophy winner spent some time training with Jon Gruden in Florida this week, the Akron Beacon-Journal reports. They say Manziel's training with Gruden consisted of film study and on-field work.
Gruden, a former Super Bowl-winning head coach who serves as a commentator for ESPN, has a reputation for being a quarterbacks guru (his partiality to Chris Simms aside). He hosts his QB camp on ESPN prior to the draft, and he proved throughout his career that he knows how to maximize a quarterback's ability. Manziel working with Chucky is another sign that the Cleveland Browns quarterback is committed to improving.
Gruden working with Manziel should not come as a huge surprise; he has been a proponent of the Texas A&M product since prior to the draft.
"I don't have any concerns [about Manziel]," Gruden told the media prior to Manziel's draft. "I'm a Manziel — I don't know what the word I should use is — advocate, proponent. I want Manziel. I realize he's under 6 feet tall. Maybe he can't see over the line. We blew that theory in the water last year with [Seattle Seahawks quarterback Russell] Wilson and [New Orleans Saints quarterback Drew] Brees.
"I know he can learn. I spent two days with him, and I know he wants to learn. He had four different offensive coordinators at Texas A&M. He had two different head coaches. It didn't matter. He adapted and did extremely well. This is the first Heisman Trophy winner as a freshman. In two years at Texas A&M, he had the most productive back-to-back seasons in SEC history. I don't know what you want him to do. He threw for 8,000, ran for 2,000, he has 93 touchdowns. All I know is I want Manziel."
Gruden wanted Manziel so badly that he urged the Raiders to draft the QB and reportedly considered taking their head coaching job if they did. At least he's getting his chance to work with Johnny Football, even if it's not as the second-year player's head coach.
There is little doubt that Manziel is taking his career more seriously than before. The question the Browns are wondering is whether that will be reflected in improved play on the field. Though he was a first-round pick, Manziel does not appear to have a lot of rope left with the Browns, who signed Josh McCown over the offseason.
More from Larry Brown Sports:
---