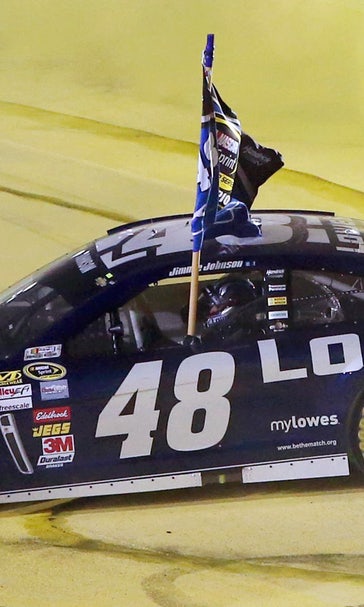 Jimmie Johnson Makes History With Sixth NASCAR Sprint Cup Championship
BY foxsports • November 17, 2013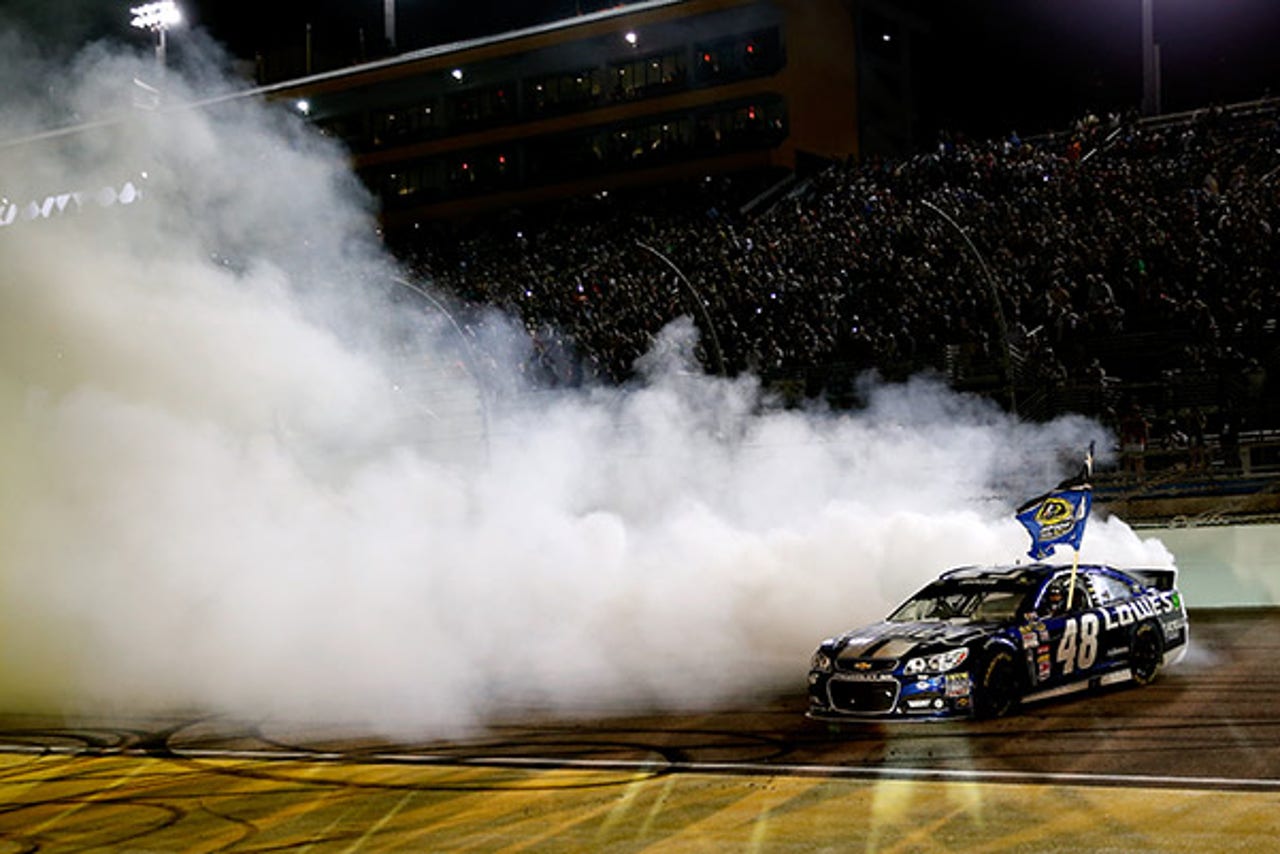 HOMESTEAD, FL - NOV. 17: Jimmie Johnson, driver of the No. 48 Lowe's/Kobalt Tools Chevrolet, celebrates with a burnout after winning the series championship after the NASCAR Sprint Cup Series Ford EcoBoost 400 at Homestead-Miami Speedway on Nov. 17, 2013 in Homestead, Fla.
Richard Petty, Dale Earnhardt Sr., and now Jimmie Johnson. 
Only three drivers in NASCAR history have six Sprint Cup Series championships, and Jimmie Johnson is the latest to the add his name to that prestigious list. 
By finishing ninth in Sunday's Ford EcoBoost 400 at Homestead-Miami Speedway, Johnson held a 19-point advantage over Matt Kenseth when the checkered flag fell, good enough to deliver the much-anticipated #6pack. 
Love him or hate him, Johnson's accomplishment resonated across all motorsports. 
Johnson's trek to his sixth championship was not without incident, however. 
Title contender Matt Kenseth started the day on the pole and was dominant in the early stages of the race, leading 144 of 267 laps and securing the bonus points for leading the most laps. Battling in the top 10 for much of the night, Johnson never led a lap. 
The biggest scare for Johnson came following a restart on Lap 194. When the field took the green flag, Jeff Gordon spun the tires and caused a major stack-up behind him. Restart behind Gordon, Kenseth had to check up and get off the gas, as Johnson made contact with the back of Kenseth's car.
The incident damaged the left front fender of the No. 48 team and sent Johnson falling through the field. Catching a break when the caution flew on Lap 207, the Chad Knaus-led team was able to make repairs and send their driver back on track. 
From there on out, Johnson kept his car clean and in the sights of of Kenseth's back bumper. 
"Something happened in front of us in our lane and had everyone stacked up," Johnson said. "I got hit from behind then got into the 20 (Matt Kenseth). We were both out of control, and I thought, 'Man this is going to be wild. The 20 and 48 are going to wreck on the frontstretch!' We all got straightened up but lost a lot of track position. With the damage and the position loss, I couldn't cut through traffic as quick as I wanted to. But we were able to get back up into the top 10."
A popular win among competitors and fellow racers, congratulations poured in on Twitter after Sunday's race.
Congratulations to @JimmieJohnson on a sixth championship! I've been a fan since I was 12 and now a competitor. He is a very deserving champ

— Parker Kligerman (@pkligerman) November 18, 2013
Our own Kenny Wallace had to capture the special moment with Johnson and team owner Rick Hendrick after NASCAR Victory Lane.
While Jimmie and the No. 48 team were celebrating, young Evie Johnson was having more fun with the confetti. 
By the way, who ever said these guys were vanilla? 
---